If you find it hard to find educational and fun games that will improve your kids' creativity and motor skills, you're in the right place! You should take a look at our toy recommendations that will finish your search and allow your child to have a fun time while you are busy with other things. Moreover, you do not have to pay a high budget for this. Let's see which toys we have included in our list.
1. You can help your kids develop memories with Orchard Shopping List
---
The Orchard Shopping List is only for you if your child is playing with you and you can't afford the time for what you want to do! Since it can be played with a minimum of 2 people, the game that we can recommend to parents of multiple children is an excellent choice for children aged 3-7 years. Garden shopping list; While supporting the solution to the problem of rapid detached attention in children, it enables them to spend productive time. The game helps children develop their visual memory with their interesting pictures and helps them to practice their language skills for the words on the cards. How about giving your children an hour of fun with an educational game, the number one choice of parents?
Review the product
2. DEDE Super Bamboo Educational Joysticks will push the limits of creativity
---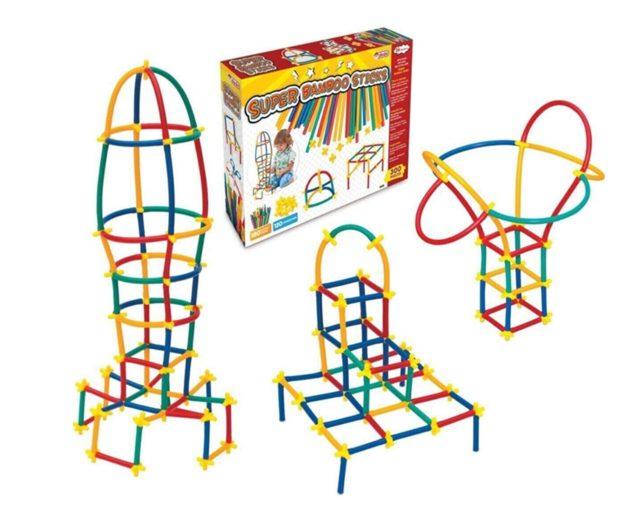 Young children always like exciting and creative play. Especially among preschool children, it is important to lay the foundations for skills such as making connections between objects, creating potential problem solutions, analyzing, and understanding partial-complete relationships. You can achieve this through games that your kids will enjoy playing and learn while having fun. DEDE Super Bamboo Educational Game Sticks, on the other hand, helps your kids use their imagination to create different shapes and develop their reflex and balance skills with its 180 colorful sticks. It also contributes significantly to the development of intelligence.
Review the product
3. With the Almond Hopscoach Kids Room carpet, your child can enjoy the game whenever they want.
---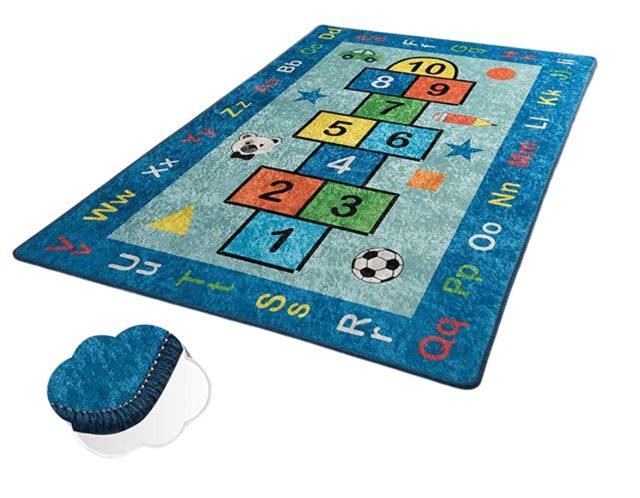 Click to get up to 10% discount on the basket!
Jumping, jumping, jumping from right to left … In fact, these activities are very important for the physical development of children. Hopscoach is a functional game that supports physical development. With its non-slip sole, soft texture and antibacterial properties, your kids can have fun not only on the street but also at home, with the Almod Hopscoach Kids Room carpet, which you can choose with peace of mind. It is safe to say that hopscotch has many advantages such as quick decision making, alertness and balance. That way, you can help your kids, who are always on the move, to acquire the skills they need in the future. If you have more than one child, you can organize a competition to keep your children busy for hours.
Review the product
4. Special for small chefs: NIWIN dinnerware set
---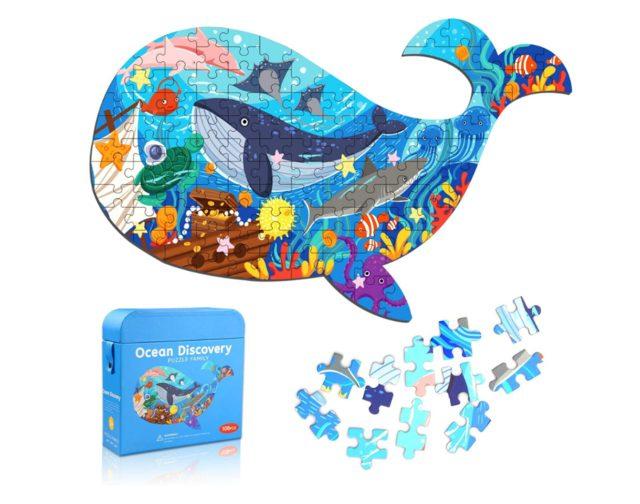 How about a little chef in your home? Kitchen toys are fun toys that will get your kids' attention and easily learn new ideas, but you may be worried that these toys will negatively affect your child's health. Made of innocuous and eco-friendly plastic, the NIWIN dinnerware set eliminates all your worries. The 24 food items in it allow your child to recognize different foods, distinguish colors as well as vegetables and fruits, and develop motor skills. Toy sets can make it easier for your kids to get used to the kitchen chores that allow your kids to play happily for hours on end.
Review the product
5. Let your kids enjoy the colorful world with Ivatoba 108 Piece Puzzle Fish
---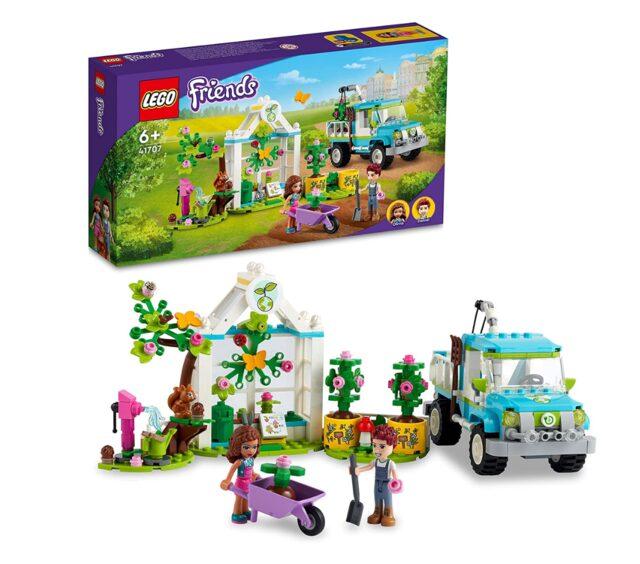 Your kids will love this puzzle with its fun and eye-catching size! Jigsaw puzzles, which enable them to form a complete structure by combining small pieces, are among the games that can be especially preferred for attention deficient children. AivaToba 108 Piece Puzzle Fish, which requires establishing a relationship between the part and the whole, not only improves children's visual perception, but also increases their concentration to the maximum level. The puzzle, which enables them to learn the objects of the world in the most entertaining way, strengthens their fine and coarse motor skills as well as their ability to solve problems and develop strategies and does not contain toxins. What else, isn't it?
Review the product
6. Easy Ways to Raise Conscious Kids: Lego Friends Tree Planter Toy Building Kit
---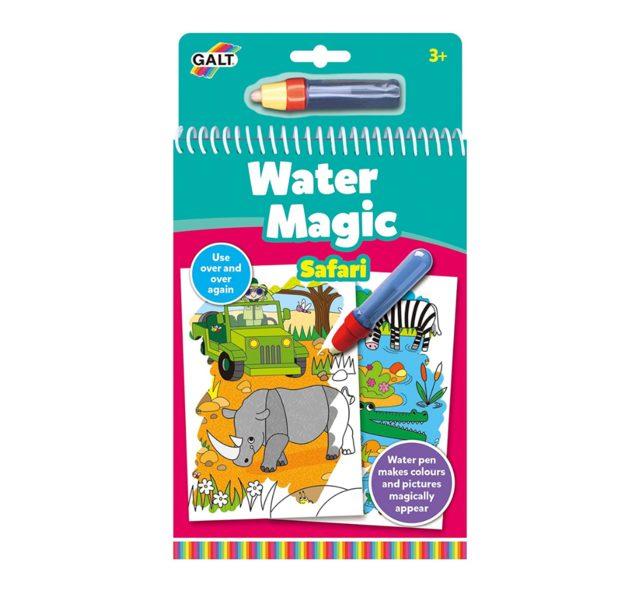 If you are looking for an easy way to raise environmental awareness among your kids, we have a great toy set for you. The LEGO Friends Tree Planter toy building set includes 2 mini-dolls, 1 pickup truck, 1 greenhouse, various garden items and 5 different toy animal statues that kids will love. The placenta, which your little ones can easily create on their own without your need, attracts the attention of children with its nature theme. It's hard for your kids to tell you, a creative game with multiple details, where they can dig the soil and feed their animal friends.
Review the product
7. An interesting coloring book: Galt Water Magic Safari Water Coloring Book
---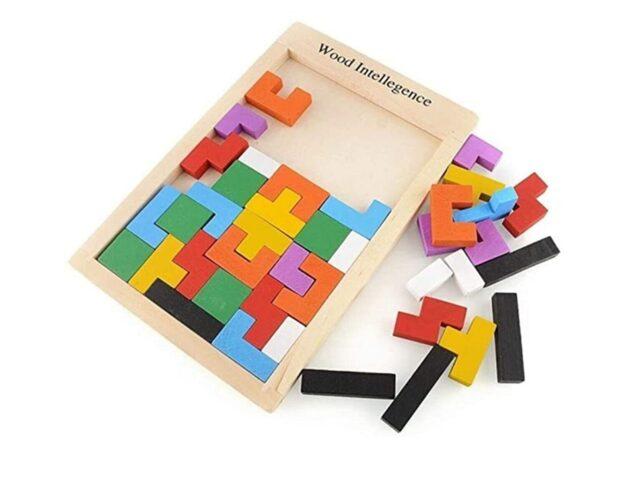 Coloring books are one of the most creative games and always attract the attention of children. It can be said that Galt Water Magic Safari Coloring Book is one of the long lasting products that your children can use many times. For this, it is enough to fill the magic pen inside the product with water. In addition, one of the things that attracts the attention of children is that the painted areas take on their old look and turn white after a while. With the help of Galt Water Magic Safari Water Coloring Book you can help your kids to have a fun time not only when you are busy with household chores, but also wherever you want.
Review the product
8. Wusta Kids Educational Wooden Block Tetris Brain Teaser is both educational and fun
---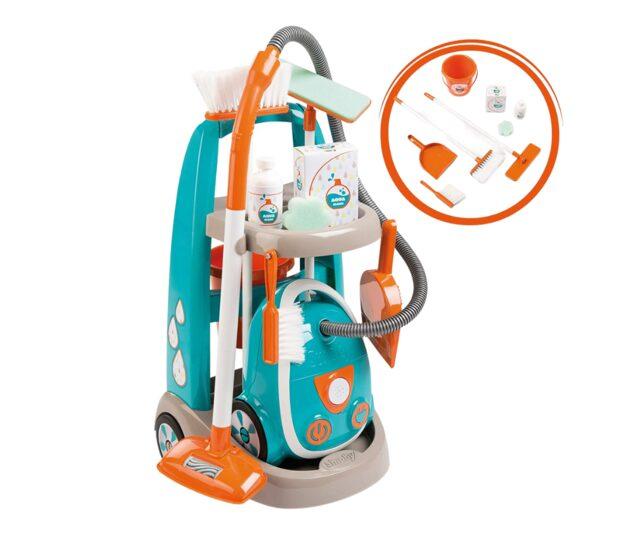 How would you like to introduce the new generation of Tetris to your space kids? You can bring nostalgia to your home with the Wusta Kids Educational Wooden Block Tetris Intelligence Game, which will delight parents who are biased towards plastic toys and will be a fun alternative to their children's game collection. Pieces of wood of different colors and sizes contribute to the visual intelligence of your little ones. It supports a variety of skills such as distinguishing and perceiving shapes, establishing relationships, developing analytical thinking and approaches. Featuring 41 pieces of wood, Tetris not only meets family expectations in search of educational games, but also promises children happy moments.
Review the product
9. Ready to help your kids with their work with Smoby Toy Cleaning Trolley
---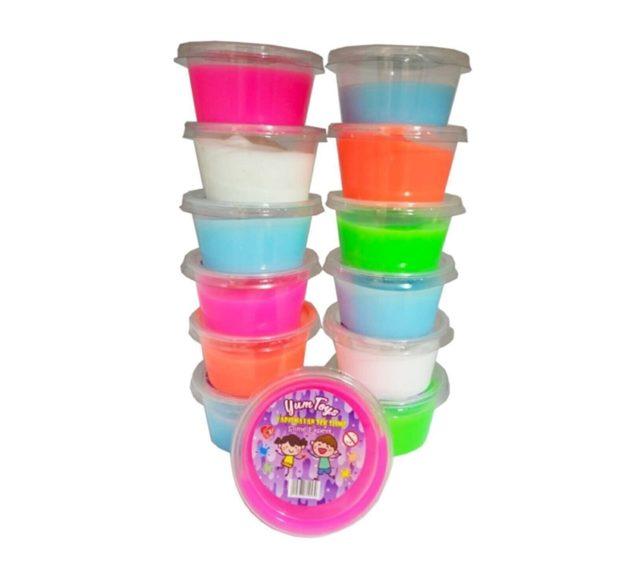 Click here to become a Prime Member and take advantage of free shipping and many more!
If you are looking for a quality toy that your kids can use year after year, you might want to give Smoby Toy Cleaning Trolley a chance. The toy set, which will excite every child, girl or boy, will be the focus of children's attention with its realistic broom sound. Your kids will be looking forward to all the housework with the set, including all the household chores from soap to brush. Suitable for children over 3 years old, all toy accessories can be safely stored in the car included in the set. Thanks to placements made with high-quality materials, your kids can have hours and hours of fun while making time for your work.
Review the product
10. Toy Flour has become a new generation of Jelly: Yam Toy Slim Play Jelly
---
Did you know that liquid, soft gels that have brought a new voice to the world of gaming and have become essential for children over the years are actually just as useful? Yam Toys Slim Play Gel, a fun toy in a game that will grab children's attention without the phone, will work wonders with the bright and eye-catching colors of the little hands. Its structure, which can be easily removed from the surface on which it is used and leaves no stains or marks on the furniture, simplifies the work of the parents. Colorful game gel, which contributes greatly to the development of children's hand muscles, is also suitable for relieving stress for adults!
Review the product
Click to return to the homepage

He steals everything in 4 minutes! Picture hang

President Erdogan's remarks on 'cost of living'

Archaeological museum director and his assistant arrested for smuggling artefacts