Murat Tosun, Berlin / Photograph: Same Kaya: Mehmet Dedeoglu – Movie Scene: Filmfast / Film Five
Screening in the Panorama section of the 72nd International Film Festival Berlinal this year, director Same Kayer's third documentary, Love, Mark, Death, tells the history of labor migration, which began in 1961, in a musical sense. In the documentary, Yüksel Özkasap, also known as 'The Nightingale of Cologne', Berlin-based artist Hatay Engin, who has died in recent years, Cem Karaca, who came to Germany in 1981 as a political exile and gave a concert in Germany with his band 'Die Canaken', There are many artists like Ashek Matin Turkoz, Baglama Vercuso Ismet Topchur. We talked to Care about the story of the documentary film and the music of the expatriates …
class = "medianet-inline-adv">
First congratulations. A very good summary of the 60th anniversary of immigration. How did the idea to shoot this documentary come about?
In 2013, the compilation album 'Guns of Gastarbitter' was released. He performed songs and songs of expatriates in Germany for the first time. We knew all this, but I didn't know that the songs here and the musicians here would be very different from the Turkish songs. For example, I didn't know Aşık Metin Türköz. I didn't know his story. Bullet Kullukchu and Imran Ayata explained it to all of us. They are already in the movie. The 'Guns of Gastarbitter' compilation reminds many of this story. Actually, we got out of here.
Then why did it take so long? It's been a long time since 2013.
Sometimes it takes time to digest an idea. In 2017, the concept matured. And in 2017, offers came from many places in this direction. A lot of people started saying do it. I have made two archival films so far, I know how difficult it is. You need to find a budget. You need to go to the archive and compile. You need to license it and find a clear picture. These are very difficult tasks. Such films in 3-5 years. For this reason, I always have 5 years in my film.
Is this your first movie?
This is the third. There is an 'Arabex'. Of course, the original is arabesque, but when it comes to talking, everyone reads it as 'arabesque'. That's why I named the picture. I shot it for art in 2010. It was then the 50th anniversary of the labor agreement. Then in 2014 I shot the movie 'Engine, Copy Culture and Turkish Cinema'. In that film, it had its world premiere in Locarno and had a great impact on the Anglo-Saxon world. His subject was the Turkish version of the Hollywood movie made in Turkey.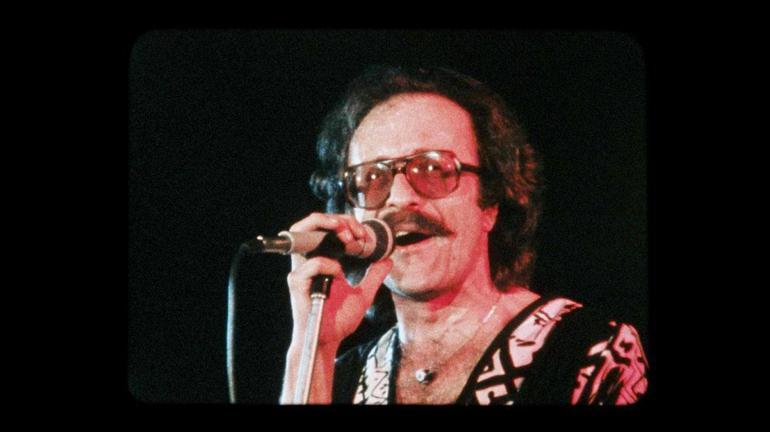 Their stories fall into the straw instead of the bed
You said that there is a difference between songs made by expatriates in Germany and pictures made in Turkey. What is the difference?
The first content is different. Lovers, poets, memories have come here. Ozan Aşik Metin Türköz, for example, came to work at the Ford factory in 1964. But he has an armpit and sings his own song. It's going to be heard somewhere. She started getting offers. For example, there is the German epic that I said in the movie. He bought a ticket from Sirkechi and boarded the train, but when he arrived, he told the story of those who lie on the straw instead of the bed while waiting for the bed. It describes the situation here. Yüksel zkasap says, "How did you end up in Cologne?" There is content that is not in Turkey, there are words from abroad. But the voice is also changing. For example, Ismail Wike has a word. Why is this changing? Because he went to hundreds of weddings with the Yertseven Brothers. He knows his audience very well. It generates sound accordingly. In an interview, Ismail Waike said, "Music fairs are held here and we would go here and reach new words before Turkey." When this happens, the word changes here. Today that situation is no more. The style of play also changes here. In fact, Germany is like a music region in Turkey. In other words, the Black Sea region and its unique music, melodies and words have the same German territory.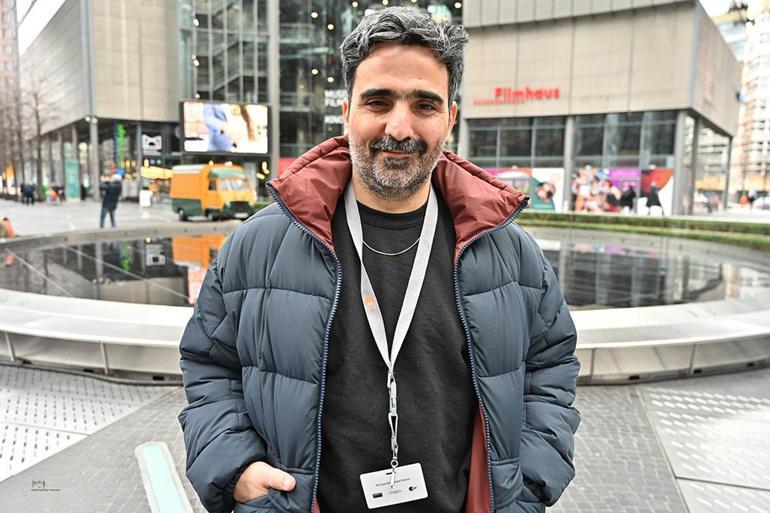 Was this place seen as a country in a sense?
Exactly. If you are a musician in Germany and your tape does not come to Turkey, no one will take you seriously. It is seen as a country. The tape will come out from IMC. Otherwise you will not count. It was broken by Turkuola, Uzeli and Minaresi. In Germany, Türküola was in Cologne. Then Uzelli opened in Frankfurt.class = "medianet-inline-adv"> 8
Pictures of NEŞET ERTAŞ are available
The archival footage of the film is very dense. What has influenced you the most during your research?
It was something I didn't know existed. It is unfortunate that Berlin's 'Türkische Baş' metro station exists and is not seen today. There is nothing to remind him, though he is very privileged. Little did anyone know that Berlin's nightlife was once the center of entertainment culture. We saw two or three pictures from Türkische Başar. However, when we look at the archives of German public television, we see that two or three documentaries have been shot on the subject. For example, Neşet Ertaş's picture has been published. Neşet Ertaş opened a cassette shop in his Turkish home at the time. He was filmed by German television while playing in his shop during the shooting. You don't know who you are. Hasbel is the victim of fate. This image will be displayed for the first time.
The life of Sam Karakar in Germany is also beautifully described in the movie. While researching, did you find any stories you didn't know?
It is very famous here. He even gave concerts in the former East Germany. Serves at political song festivals. Before I started filming, I did research for 1 or 1.5 years. It has happened here too. We also did research on Sam Karaka. We spoke with Feyman Ugur Demir, Betin Gunes. They knew Sam Karaka best. After that, we enter the archive. When you enter the archive you can find it more clearly. This film took the most time to archive. It was just the longest and most tedious time for searching, searching, viewing, clear images and license archives.
Did Corona affect the movie process?
Yes. For example, Derdiok Ali died in the process. We had to take a picture of her from a picture made with her in 2015. We also made an appointment, but it didn't work out.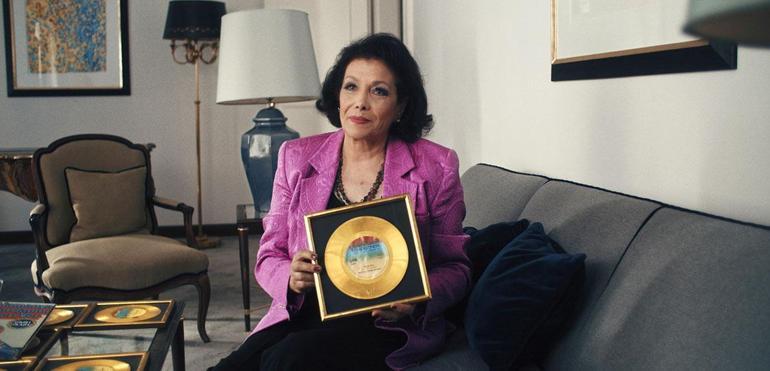 'You're not leaving my dream Hanover'
The movie feels like this: there seems to be a lot of material and it will come back.
We are working on a series. For WDR. It can be a 20-25 minute 10 or 12 episode documentary series per episode. The documentary will begin with the Berlin Group Cobra. We also describe Sam Karaka as a political exile, but there are also Sumerians. He was also in political exile. Or there is a bullshit. He lived in Freiburg for about 7 years. He has given concerts here and also shot the movie Yesilcom here. A team came from Turkey and they shot three photos here. The music here is also different according to the city. The Frankfurt market, for example, is very different from Munich. Berlin is already another world. Ashik Mahsuni Sheriff was also in Germany. A song called 'You're not leaving Hanover of my dreams'. This is definitely a love song about the city of Hanover. The Turkish music market in Germany is a market without memories. Some groups exist for 2-3 years. They are always amateurs. They can't be professional at all. Everyone has a job, of course. Normal life situations end in marriage and children.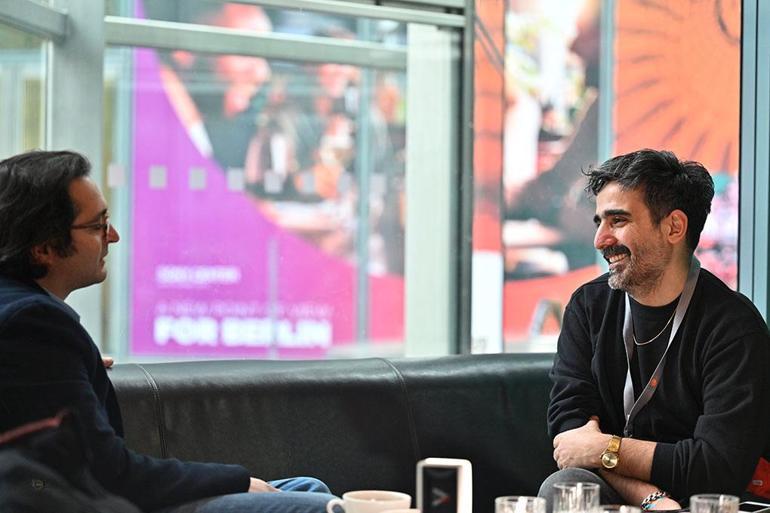 Do you always make documentaries?
Dad is an art documentary. There are many fiction films, but I am a desk director. I get it from the table mount. I don't like being on set. I also like to work alone. I love working alone at home in front of the computer. That is why I can be buried in the archives. I'll look at the archive footage until the end, if I don't say it's okay if I don't watch that movie. It gives a different pleasure to try the old one.
Where will those who want to see the movie?
The cinema hall will enter the summer. The exact date is not yet known. The process of the festival has just begun. He will also take part in other festivals. Berlin was the inaugural. It will be screened at the Istanbul Film Festival in Turkey. It will also be released in another movie. This is actually a summer movie. We want to tour the open air cinema. A year later, it will also be shown on field television. WDR will be shown in RBB, Arte.