Mentioning that pregnant mothers who are planning to conceive should prepare themselves, said. Instructor Yılmaz says it is important to reach a healthy weight and avoid infection.
Professor of Obstetrics and Gynecology at a hospital. Train member Emin Zenep Ilmaz has given important warnings to pregnant mothers who are planning to become pregnant.
Dr. Train member Yılmaz says that each pregnancy is unique to itself. "Your pre-pregnancy health status and the precautions you can take can increase your chances of a healthy pregnancy and a healthy baby. Although some women take months to prepare their body and mind for pregnancy, for others it may take longer. Whether it is your first child or your fourth birth, every pregnancy is unique and some precautions contribute to a healthy pregnancy. Says
"Your health is very important before pregnancy"
Things to consider when planning a pregnancy. Train member Ilmaz explained as follows:
"Make sure you are ready for pregnancy, whether it is work, school, family. Talk to your wife about this and review her wishes. Your pre-pregnancy health is very important for a healthy pregnancy.
"Stay away from infections and make sure you have completed your vaccination"
First, use an active method of contraception until you plan a pregnancy and talk to your doctor about when to stop your contraceptive method before pregnancy.
Think about how many children you want, at what age you want to give birth. Make an appointment with your doctor. Pay attention to your diet and start exercising. Stay away from infections and make sure you have completed your vaccination. Start saving money. Mental health affects how we view, think, and deal with life. In order to feel your best in life, you have to accept that your life is good and you see yourself as valuable. Everyone can feel difficult, sad or unhappy from time to time. You can get help and treatment from your doctor and psychologist about your feelings. "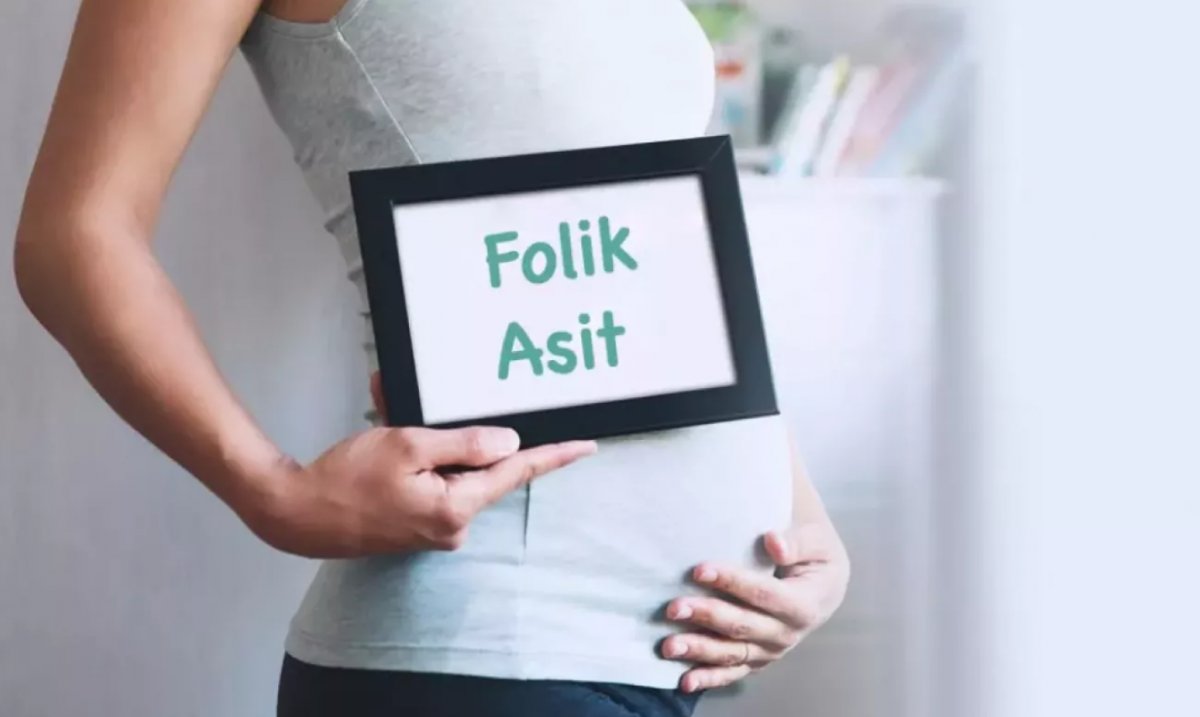 "Folic acid support needed 3 months ago"
Dr. Train member Yılmaz says folic acid supplements should be started 3 months before pregnancy, "Folic acid is a derivative of vitamin B. Folic acid, which is recommended to be started three months before pregnancy, protects the baby from some significant birth defects, even if it is started in the last month. 400 mg daily considering pregnancy. Although high-dose (5 mg) folic acid is not suitable for every pregnancy, high-dose folic acid may be needed after previous pregnancies, including neural tube defects, if you have diabetes, if you have a family history, if you have epilepsy medication. It is recommended to use folic acid in the first trimester of pregnancy. Used phrases.
"Stop using some drugs"
Dr. advised to consult a doctor before becoming pregnant. Train member Yılmaz used the following statement:
"Your doctor will evaluate if you have a condition that affects your pregnancy and the diseases you have before and your current health status.
Particularly important are concomitant diabetes, high blood pressure, thyroid disease and some chronic diseases. Ask your doctor if the medication you are taking is suitable for pregnancy. Be sure to follow the immunization recommendations before pregnancy. Smoking and alcohol use can lead to miscarriage, premature birth, growth retardation, some birth defects and fetal death.
It can cause shortness of breath in the first 6 months after birth. These habits need to be abandoned before pregnancy. In addition to these, some psychiatric drugs, neurology drugs, some high doses of vitamins can cause some birth defects.
Be sure to remind your doctor who prescribed you the medicine that you want to get pregnant. Your family history is also important for your child's health. Your doctor should be informed if your siblings' heart disease or your cousin's anemia can affect your child.
Chromosome testing may be required if there are repeated miscarriages, fetal deaths, pregnancy difficulties, and birth defects in previous pregnancies.
"Stay away from dirty environment and chemicals"
Some chemicals, environmental wastes and toxic substances (especially heavy metals, pesticides, insecticides, cat and rat feces) should be avoided. These chemicals affect the reproduction of both males and females. It can ruin the quality of sperm and eggs.
This can make it difficult to conceive. Even small amounts of exposure during pregnancy can cause disease in newborns, infants and adolescents. Keep yourself and your loved ones away from toxic waste at work and at home. On the other hand, being overweight and obese can lead to problems such as heart disease, diabetes, cancer, high blood pressure and clots during pregnancy, but being overweight can lead to some serious illnesses. Weight gain and loss are achieved by applying healthy living conditions, including healthy eating and regular exercise, instead of a short-term diet. With the help of a dietitian you can reach your healthy pre-pregnancy weight. "