The Darusafaka Society, which has been preparing children since 1863 with a mission of "equal opportunities in education" and qualified education, whose parents have died and whose financial means are limited; Along with its accommodation arrangements, it provides a healthy, peaceful, social and enjoyable living environment for elderly donors.
The Darussalam Society, which opened its first residence in Yakaki in 1997 and then revived settlements in Maltepe, Sensenevlar and Urla; Through one-time combined grants for people 65 years of age or older, it provides them with a comfortable and peaceful life, away from future worries, under a lifetime health guarantee. Resident residents who both ensure their advanced age and have the opportunity to live comfortably in a healthy and social environment; The one-time grant they provide for living in the Darusafaka Residence contributes to the education of about 1,000 gifted students whose parents have died in inadequate financial means.
The most trusted and social address of the second spring
The Darussalam Society, which works with the principle of constantly increasing the quality of service to provide solutions to residents in every area they may need, guarantees a dream life of 65 years or more with its 159 years of experience.
Darusafaka Residence offers its residents 1 + 1, 2 + 1 and standard flat options. The main purpose of the Darusafaka Residence is to give those who dream after the age of 65 the opportunity to make a living, to change the decoration of their flats or to bring their belongings to their flats; To provide guests with a healthy, comfortable, peaceful and happy "second spring".
One of the most important aspects of Darussalam Residence is nutrition, which provides services including life insurance. Delicious world-class dishes, controlled by a dietitian, are served three times a day in open buffet style with waiter service. The Darusafaka accommodation, which includes services such as health, safety unit, gym and physical therapy unit, provides 24/7 health services.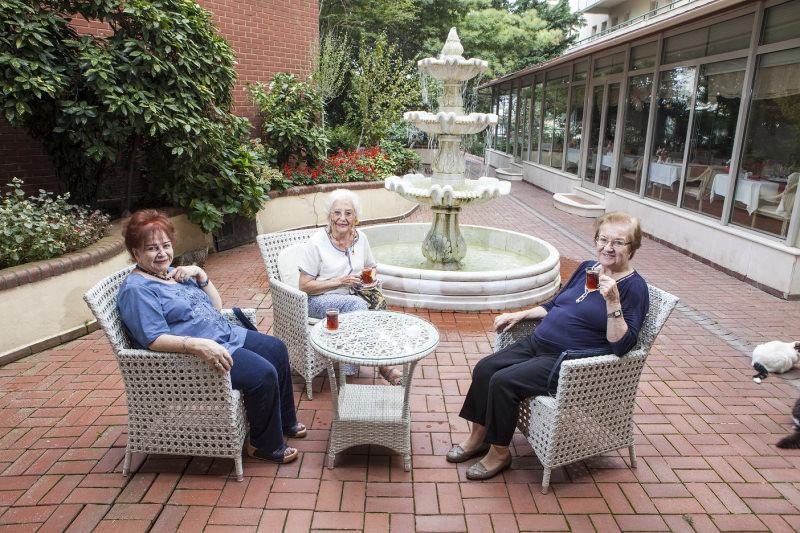 In residences where social, cultural and artistic activities are determined by psychosocial services, an annual plan is drawn up considering donor requests and suggestions. Residents of the residence in this context; In addition to the opportunity to visit tours, concerts, theaters, movies, shopping malls, ballet and opera performances, they also have the opportunity to meet their favorite artists and attend music concerts and conferences. Donors at Darusafaka Residence, backed by professional hobby teachers in various professions such as painting, knitting, embroidery, jewelry design, modeling, relief and cooking, can enjoy life to the fullest.
450 live donations
The 450 philanthropists, who both contribute to the education of children and prefer to live in a safe and peaceful environment with health check-ups, socialize in the second spring of their lives, continuing their lives in Darussalam accommodation.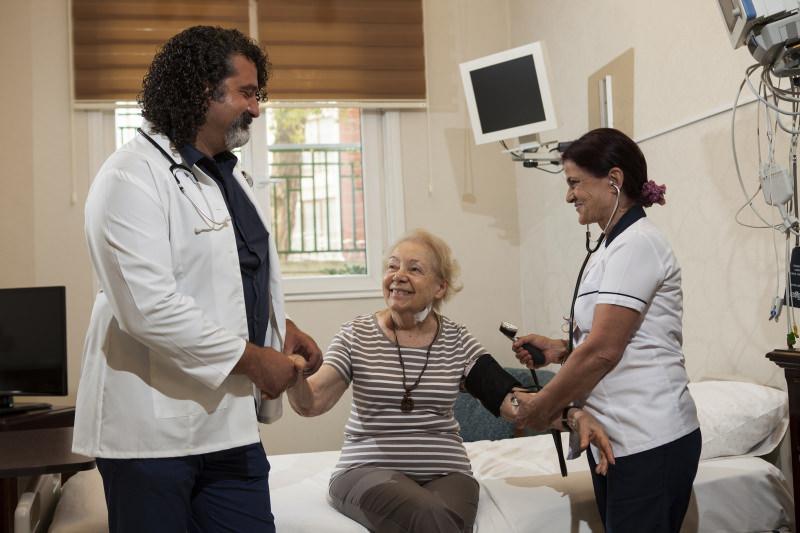 About Darushfaka
The Darussalam Society, Turkey's first non-governmental organization in the field of education, is changing the lives of those whose parents have died, those who are financially inadequate and those who are talented, by providing quality education. Working with the mission of "Equal Opportunity in Education" since 1863, the Society has provided scholarships to thousands of children to study at Darussalam Educational Institution in contemporary circumstances and during their higher education. Working on the principle that the development of the country will be parallel to the development of the individual throughout its history and by adopting the mission of "changing lives with education", the Society aims to protect children who are bequeathed to their parents at an early age. 10; It enables them to grow up as individuals who are committed to the principles of Atatুrk, who learn throughout life, who are research, question, modern, confident and responsible for society.
Today, about 1,000 students from all over Turkey, determined by the exam, have been studying for 8 years, including full scholarships and boarding, at the Darussafaka educational institution in Istanbul Maslak. Students, who go through a quality learning process that focuses on foreign languages, are trained as individuals who are fully equipped socially and culturally.
The Darussalam Society, which was granted special advisory status by the United Nations Economic and Social Council (ECOSOC) in 2015, is a member of UN Global Compact, one of the largest social responsibility projects in the United Nations. Darussalam Society, the first non-governmental organization to document the transparency, accountability and sustainability of its management by conducting a corporate governance rating study in 2013; It has raised its rating to 9.50 in 2018, 9.54 in 2019, 9.66 in 2020 and 9.74 in 2021.