Altındağ Vocational and Technical Anatolian High School, which continues its education in the region known as 'çinçin' in Ankara, took first place in Turkey in January-February with a production of 4 million 642 thousand lira. The social impact of the school, which produces like a factory and stands in the first place, draws attention to the region. High school keeps children in the area out of danger. Children do not succumb to crime, learn a profession through education and contribute to the family budget through production. In addition to vocational courses at the school, students can participate in workshop production activities as part of their learning process. Children who first receive occupational safety training, then enter the production line. Some work in furniture-related manufacturing processes, while others work in metal-related production processes.
They work and make money
Students are paid for the hours they work at school. Although a student can earn an average of 2,000 TL per month during the period of education, this amount is 4,250 TL during the summer months, which is the minimum wage. Among the products produced at Altındağ Vocational and Technical Anatolian High School, where there is production in the classroom education and workshops, there are many products from school desks to cabinets, hangers to boards, play equipment to armchairs. Thousands of products are produced in different places from public to private sector.
We are happy if we can contribute to a child
Noting the success of the school administration and the contribution of the teachers, the school principal Hassan Bayar said, "It is not important for us to be the first in Turkey. What matters is that we are happy if we can contribute to a child's life. The biggest architects of this success are my fellow teachers here. " Explaining that they send students abroad with the Erasmus project, Bayer said: "We have education, production and socialization for our students. We don't just immerse children in production. We also carry on our sports and cultural activities. We do not neglect the personal development of our students. We have students who have Turkish degrees in fields like arm wrestling, boxing and weightlifting. We send our children to countries like Romania and Italy with the Erasmus project. Students from abroad also come here. We provide our students with an international perspective. The region may be disadvantaged, but we work closely with the Ministry of National Education and the Department of National Education to provide all opportunities for our students. " "We have achieved this by working as a team," said Hayati Ozdemir, Deputy Technical Manager. I want to express my gratitude to both our students and my colleagues. "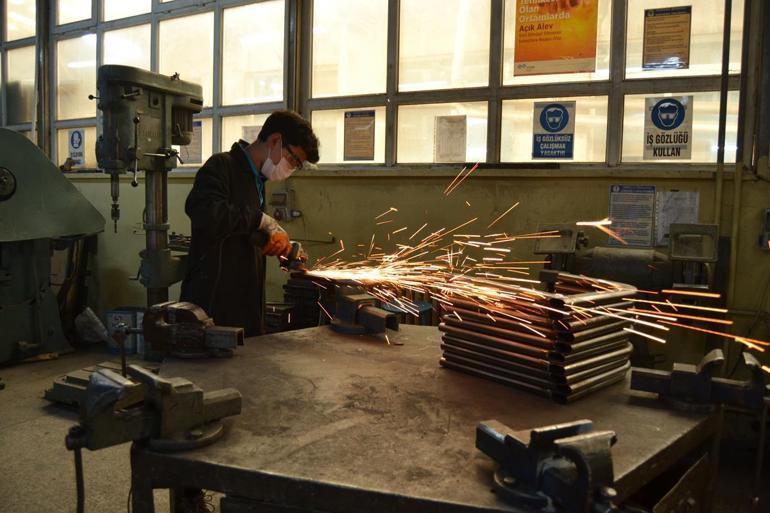 The strength of the student's skin is complete
Ilhan Kokaturk, a teacher and field head in the field of furniture and interior design, also pointed out that students and students are like a family. Emphasizing the importance of keeping students off the road and contributing to their families, Kokaturk said: "It is good for their families to participate in production and earn money. The positive effects are huge. This place is like a family. Our biggest opportunity team. My Electrical-Electronics Field Chief Ahmed Yenginol, my Informatics Field Chief OK Beram Salsi and Metal Technology Field Chief Murat Ozkan have never given up their support. Both students and academics are part of this group. We are like a song note. This integrity is ensured because the notes come out regularly. We can meet the demand of all kinds of products. It's a place that can hold 1,200 cabinets over the weekend. We also get outside support if needed. We produce in the fastest way at every point in Turkey. For example, we could build an overnight library in Antalya. The inauguration was held in the morning with a ceremony attended by Mrs. Emin Erdogan. The fact that they have chosen us shows the success of this school and team. We look at the work as a whole, we can do the desired work perfectly. I have been here for 26 years. My student owns 40 Seattle companies. I still keep in touch with my undergraduate students. I would like to thank my students for their efforts in production and for those who produce their eyebrows with sweat. They have a very serious job. They are my colleagues. I have two children, and all these students are no different from these two children. We are with these kids for 12 hours. In the process, our bonds become stronger. The sanctity of production here is entirely in the sweat of the students.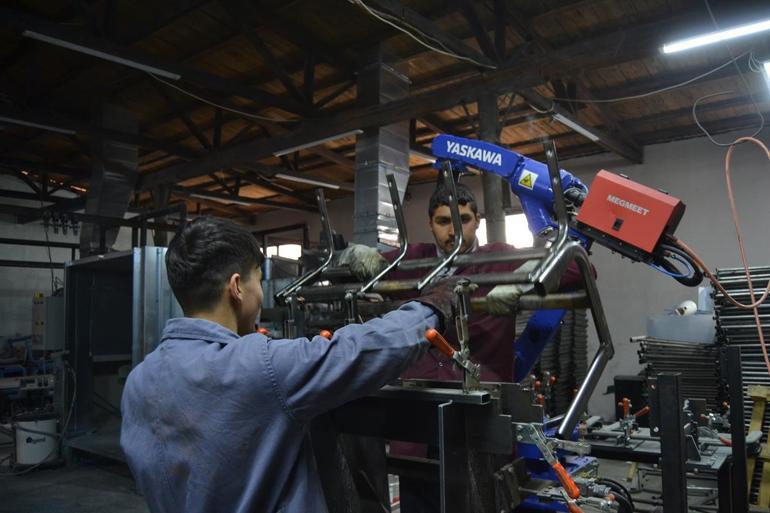 Cooperation with the municipality
I would also like to thank our Minister of National Education Mr. Mahmud Ozar for his unwavering support, our Deputy Minister of National Education Mr. Sadri Sensoy, General Manager of Vocational and Technical Education Mrs. Najan Senar and Mr. Kamal. , General Manager of Special Education Guidance. Mr. Varun Numanoğlu, our Ankara Provincial Director of National Education Mr. Harun Fatsa and Altındağ District Director of National Education Oguz Yılmaz. We have also started serious work with Altındağ Municipality. We cater to the needs of libraries, cultural centers, power and information related services and equipment in the workplace. I would also like to thank our Mayor, Mr. Asim Balsi, and our Deputy Mayor, Om Birkan, for their support. "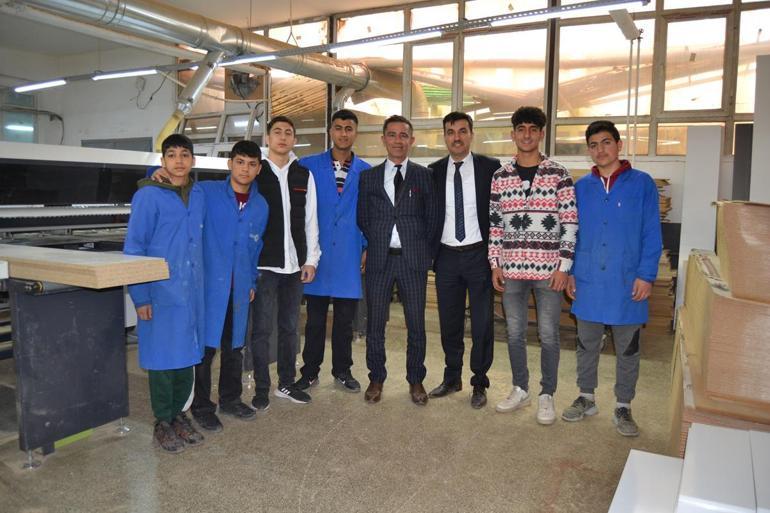 Kocatürk worked with Mehmet Ali Atak, a student at Altındağ İskitler Vocational and Technical Anatolian High School, and as a furniture-interior design teacher at Altındağ Vocational and Technical Anatolian High School. Kokaturk said, "It is also good that the students take us as role models. I am proud that my own student is my colleague today. "
I make my living and learn life
For those students who have completed their education in high school, where the departments of information technology, electro-electronic technology, machinery and design technology, metallurgy, furniture and interior design are located, companies prefer them because they are trained staff. Students can find jobs immediately. There are some people who have graduated from Yenimahal Mayor Fethi Yasser from high school and are working as managers in big companies or have started their own business. Children who have come to Turkey from Syria and other countries but have not had the opportunity to attend high school also receive education. Students will be admitted to high school through examinations starting from next year, which is included in the list of project schools. The high school infrastructure, which has continued education since 1954, will also be renovated. The following are the assessments of students who continue their education and participate in school production.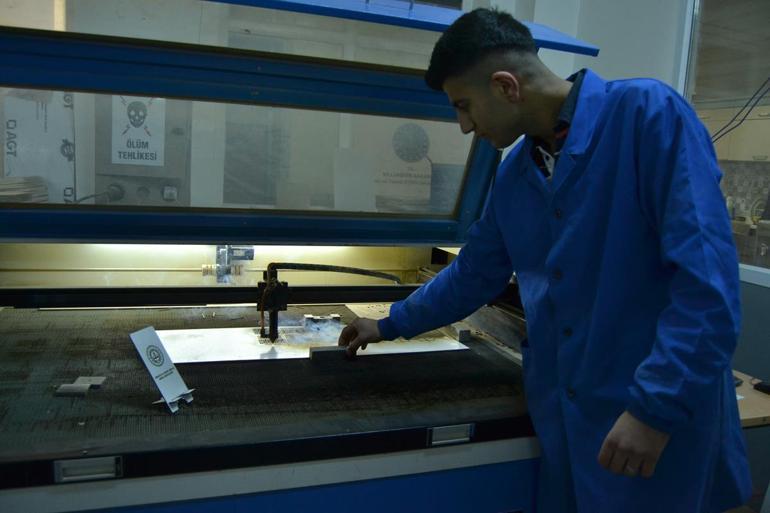 Muhammad Din (Twelfth Grade Student): Instead of constantly asking my family for money, I make my own money and learn about life. I have earned 3,000 TL this month. My Idol Ilhan and Mehmet Ali are my teachers. I want to be a teacher like them.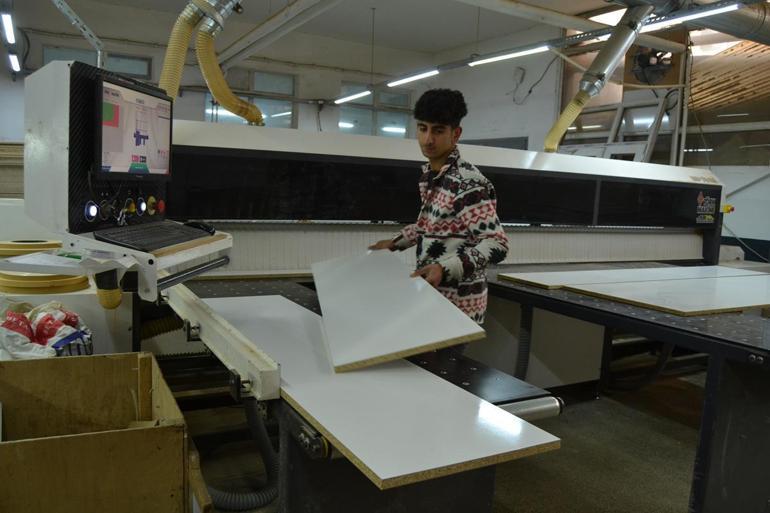 Ibrahim Kan (10th class student): Usually we attend our class, we come here when our class is over. My family has a grocery store. I am also learning the furniture business here. There are plans to do something about it in the future.
Gokhan Ukan (11th class student): My goal is to specialize in furniture manufacturing in the future. Our monthly income is changing, I have earned one thousand TL this month. I earn by working, which makes me financially comfortable.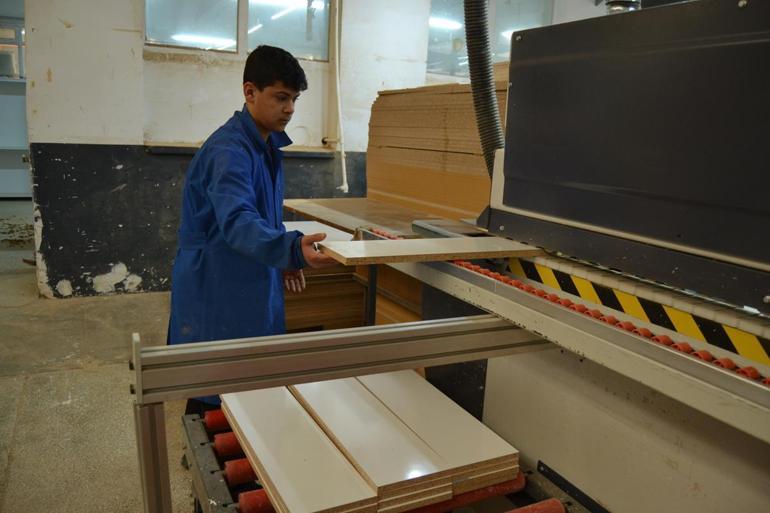 Muhammad Alap (Syrian 9th grader): Our teachers teach us something like our father. I also earn by working two days a week. This month, I received 1,200 TL. We came to Turkey 6 years ago. I also support my family.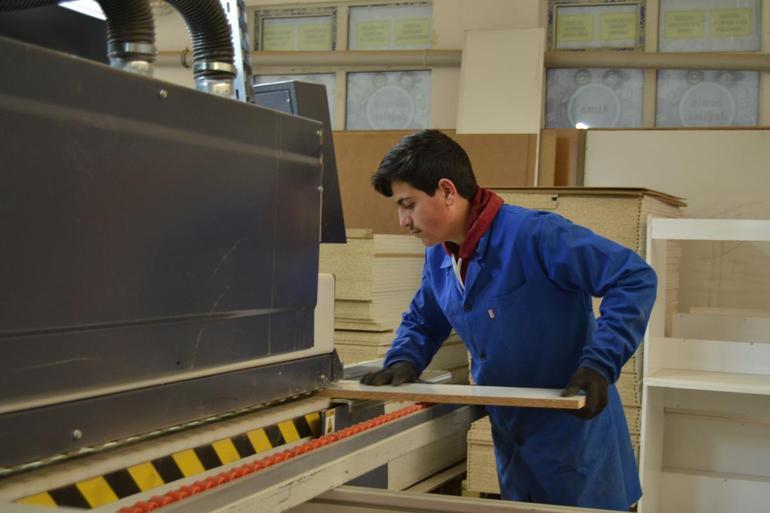 Zaid Hasanallo (ninth grade student from Turkmenistan): We both produce and earn. It's good to do and learn something good. We have a beautiful environment with our friends. In the future, I dream of becoming a master chef.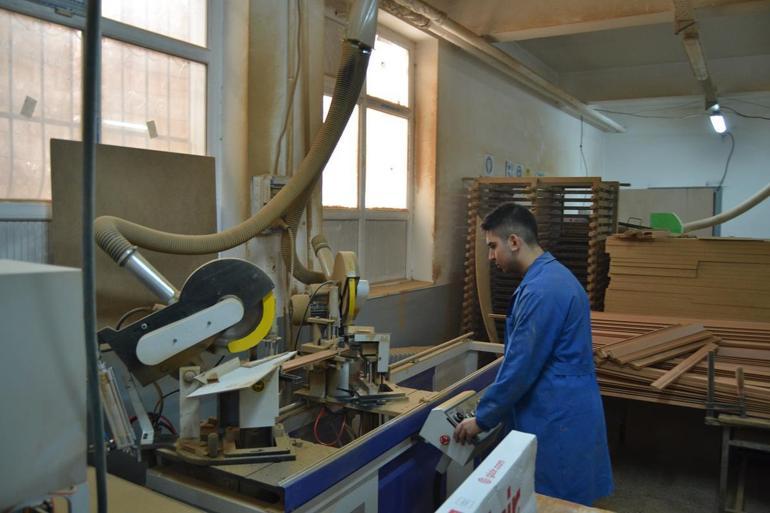 The school, which earned a revolving capital income of 4 million 642 thousand TL in January-February, aims to increase its production figures next month and 25-30 million TL turnover on an annual basis.