Melik Guler
Teachers working in private schools face many problems, especially low wage policies and job insecurity. Private school teachers, who are not covered by the "Teacher Care Act", have told Idinlik about their problems and demands. Academics have underlined that the distinction between the private and the state was wrong from the beginning and so it has caused problems with it.
'Serious wounds of education'
Continuing his career after retirement, NA shares his 18 years of private school experience as follows:
"I think it's a serious blow to education. The source of the problem is the status of private schools. This is an issue that undermines unity among teachers as well as unity in education. First, there is the gap between public school teachers and private school teachers in terms of personal rights. We have heard that wages are higher in Istanbul, but elsewhere they are closer to the minimum wage. As a result of the increase in the minimum wage, it has remained below this limit in many places. They have improved, but … to a lesser extent.
The contract can be canceled
"Before, a private school could not pay less than a government employee. Teachers were protected by law. Now 'boss' can apply any wage if you want. Having a boss in the education system is already a problem. If nothing happens to your boss, your contract may be canceled. You get a certain level of seniority, your salary should improve, but not to do it, it puts someone else out. These are commonly observed in organizations.
'Wrong system causes problems'
"You have no problem with conscious parents, but those who have not learned anything of this culture feel like customers; They may see the teacher as the person responsible for ensuring satisfaction. However, mutual love, respect and trust are essential in the teacher-student relationship. It works on this basis. In some organizations, these are not fully established and damaged. But there are many new institutions … there may be a work environment that is far from this culture. For him, this is an issue that needs to be taken very seriously. It causes problems because it is wrong from the start as a system. "
20.1 percent are private schools
The National Ministry of Education (MEB) has announced the rate of enrollment in private schools as 7.9 percent in the primary and secondary education statistics for 2020-2021. The rates were calculated as 15.8 per cent for pre-school education, 5.1 per cent for primary school, 6.1 per cent for secondary school and 11 per cent for secondary education.
According to the data, the number of teachers working in formal educational institutions in the academic year 2020-21 was 1 lakh 112 thousand 305 people. Of these, 950,090 teachers work in government schools and 182,215 in private schools.
Among the teachers, 52,481 worked in pre-school, 307,937 in primary school, 360,797 in secondary school and 362,109 in secondary education.
There are 53,620 government schools and 13,501 private schools in formal education.
'We are looking for our place, confiscated remedy'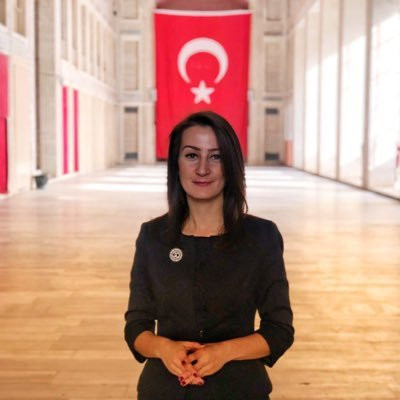 Educationist Duo Yenia Skopje, pointing to the winning role of education, stressed that public policies should be implemented as soon as possible to restructure the unity of education goals and objectives:
"A very mature teacher is making a statement. "We can't lose children because of mistakes." Said I don't know what kind of person he is, but he is a very mature educator who shows the corruption of the system. There was also a cult home. There are 5-6 children, their so-called teachers are saying something with their hands on their heads. The educator who did this is ideologically rotten and at a stage that needs to be fought. The Kumhuriyat teacher, on the other hand, spoke for winning the child even though he was in private school. The winning role of the education system is very important here. There are various problems. The disappearance of educational union is a problem for both teacher and child development and social relations. It does not bring academic success. Honestly, we're counting. People's intervention is needed. The achievements of the republican revolution should be realized through an education system aimed at ensuring national unity, building social confidence by getting rid of the pretense of rotten western system and building self-made people by serving their nation. Curriculum and educational practices should be reviewed within this framework considering the needs of our country and future plans.
Primary school organization
"One of the problems of private schools is private primary schools. Elementary school is a very important time in a child's social life. An 8-year-old child can see himself above the teacher with the financial strength of his parents. There are children who grow up that way. The ultimate goal should be complete occupation, and it should start immediately from elementary school. There should be no discrimination where children first socialize. "