Nilufar Yania is the daughter of a father in Istanbul and of Irish and Barbados descent. Born and raised in London, the favorite young musician of recent years has released his new album Painless in the last few weeks. Yania, who interviewed the album with the New York Times and The Guardian and has hosted many names from Jimmy Fallon to Stephen Colbert, will be taking the stage worldwide this year. We talked to Nilufer about her new album, how the artist influenced her to grow up in a full-fledged family, her engagement with Turkish culture in recent years, and the Artist in Transit project, where they support refugee children.
What are you talking about your new album Painless?
This is an emotionally open and fragile album. I am talking about the distance between our romantic relationship and friendship. You can't always be honest in a relationship. The other person's voice is louder than yours. Finding a balance between friendship and love is not easy. You are very lucky to find it. The album also reflected the impact of living in the metropolis, living in London, and city life.
Looks like Radiohead and Nirvana
What were you listening to while recording the album? Is there a name that inspires you?
All the male rock, punk and ski bands have shaped me since I was little At the time I didn't think so few women were doing this. But when I got Amy Winehouse's Frank album, my opinion of music began to change. While working on my album, I also noticed that the songs were similar to Radiohead and Nirvana songs, the 'grunge' record of the 1990s. But at that time I did not hear much about them. Lately, I've heard the most about big thieves.
How has your outlook on music and life changed since the release of your first album? How do you prepare for this new one?
I think my goals have changed. Everything up to the first album is based on the release of your first work. You thought around the album. But then I reconsidered what excited me. I made my music accordingly. Just dreaming of going on a tour as a child would be enough for me. But now it is important to design what kind of tour I will go on.
You are on a major tour that includes the United States. How do you feel
I realized how much I needed interaction with the outside world during the epidemic and I got my inspiration from this interaction. In the last few years we have forgotten that music is a real, live thing. I'm so excited to be on stage again. I'm worried too. It's hard to stay on tour. No one goes to a different town every day outside the blue. Get yourself out of your comfort zone. But I am very happy to be able to feel it and share my songs in a different city every day.
What is on the agenda of the young generation, of which you are a part? When you look at the world, what do you see as the problem?
I think we are going to a better place in both women's rights and racial discrimination. But we are still working. We need to do something more sustainable. Where we are today, there is no guarantee of where we will be in the future. Maybe in 10 years we will be even further behind. To understand more about these issues, we need to be open about more. I try to reflect these in my songs.
There is an organization called Artist in Transit where you help refugees. What do you do
This was my sister's idea, which has to do with non-governmental organizations and social services. We are all aware of the refugee crisis in Europe in recent years. Somewhere, they are stuck in the camp. We wanted to meet these people and give something to the children especially the children. Their parents want their children to be happy. Although we could not get them out of their situation directly, we wanted to help them establish a bond. We have tried to achieve this by organizing art and music workshops. I think everyone, especially children, needs music and art education.
Your parents are Turkish and your mother is of Irish and Barbadian descent. How has this multiculturalism affected you?
When I was younger, nobody wanted to talk about my Turkish side. Growing up in London you are already trying to get out of here. You don't have to worry too much about your roots. But of course, after my relationship with music, I started talking and thinking more about it. I also see it as an opportunity to blend in with Turkish culture, something I didn't know before. On the one hand, I take Turkish lessons, and I plan to stay in Istanbul for a while.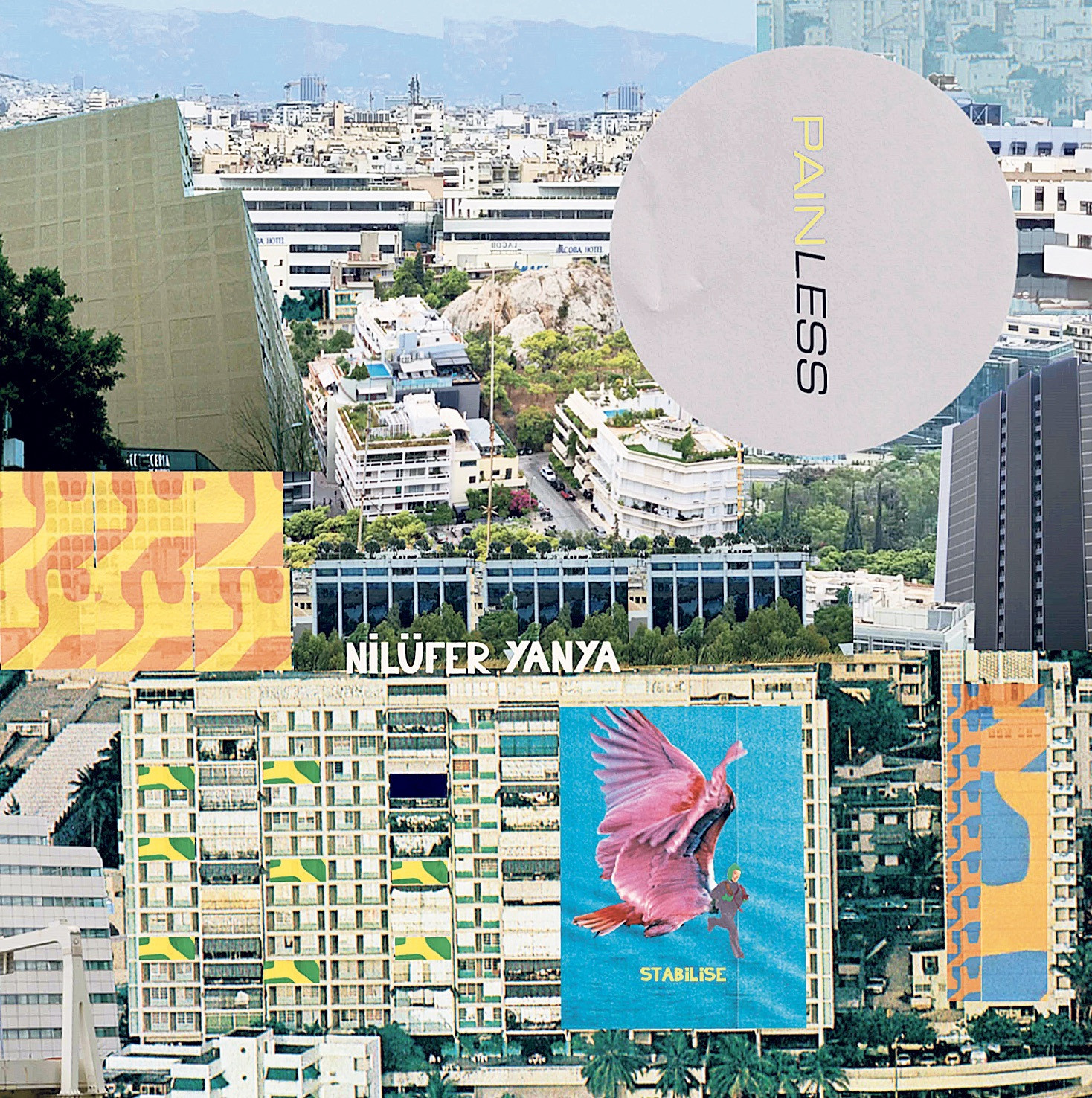 "I learned from my parents to dedicate myself to work."
Your family is also involved in the creative arts. What did you learn from them?
My parents are both artists. In particular, most of the things my father (Ali Yania) paints are inspired by Turkish culture. Both are very dedicated to their work. I grew up knowing how much time they spend on their work. Even when they didn't pay much attention to what they were doing, they didn't stop doing it. I think that's the reason behind their success. It has inspired me a lot. They also have a part in my relationship with music. My mother forced me to play the piano. Thanks to him, I became interested in classical music. I played Beethoven and Chopin. But then I switched to guitar because I thought it was cold. My father used to listen to classical Turkish songs. He also plays the instrument. I even used that instrument in a song (L / R) on the album.