class = "medianet-inline-adv">
When the concert halls were closed due to the epidemic, when everyone was watching her live, I could hear her singing from the apartment. Every morning from the window, I would greet the neighbors, the birds, the cats, the kids trying to get to school and watch them leave. Sometimes I played the guitar and sang, sometimes I shot videos in the green in the side garden. We looked at each other's cats, sending each other fruit baskets. I have personally witnessed his sincerity in the same apartment. My neighbor; Singer and songwriter Calben has released a new album similar to his first novel, The Fire of the Old World. He gave the first concert of the new album on Metaverse. He also sang his book, which he published physically, in Storytel. We talked with Calben about his life which inspired his books and albums.
class = "medianet-inline-adv">
What does the phrase "fire of the old world" mean to you?
I now live with a new soul, new thinking generation tools and a fresh heart. I can feel gratitude for the beauties, free from the burden of the bad things that have happened to me to this day. It's great to write songs, share and collect people's love. No matter how painful the incident, I still paid attention. We've partnered with amazing people. I was not alone. For the first time, I did not fall into the trap of my old habits. Instead of ignoring my fears, I was learning to communicate with them. These productions are the result of my efforts as a human being to communicate as much as I can and to understand my species. This is my way of embracing everyone I share with.
What has changed since the previous album?
When I was angry I was able to quickly apologize and learn to focus on anything that scared, embarrassed, or worried me at the root of the situation. I was able to avoid seeing the elements of my humanity as a little more flawed and my guilt lessened. I have learned to mourn. Stopping and being a useless, lazy, messy person … I realized I had the 'pressure to be'. I don't have to always have to prove myself, I always have to. What someone thinks, thinks, says or writes is not more important than how I am. After all, if I don't exist, everything else disappears. First, I want to be strong. I started learning how to entertain. I think it's important to be able to entertain yourself and your loved ones. My life is very short compared to a tree and I want to die to survive completely.
Are you in love
class = "medianet-inline-adv">
Every day I find a reason to fall in love.
'I always wrote'
How does one find the strength to fall in love again after feeling a heartbreak?
I had a mess year after year. Establishing intimacy, exchanging love and sympathy, being open and showing yourself means that I will again become fragile, indestructible. Then I read that I am not afraid to break and start with the new stanzas that the song 'Kalp Honeym' adds to itself. Singing and lamenting together, thinking and dancing, rejoicing and crying have given me a lot of inspiration and love. There are many effects of being with people in the process of writing songs, writing novels, producing. I didn't know what the promise was. Maybe I can love more, even try true love, even though I have realized the responsibilities and bound.
class = "medianet-inline-adv">
Where did the idea of ​​writing a book come from?
I always wrote. I can't stop because one of my closest friends is writing. I like to write on notebooks, word files, walls, book edges, picture backs, sticky paper, wrapping paper, shipping envelopes.
What will be the sequel of the novel?
There is a writing that has been taking shape in me for a while. I have to hang out with him.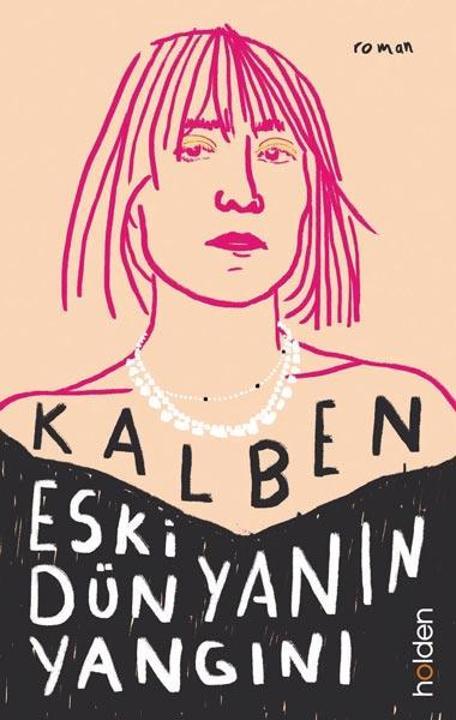 There was fierce competition among musicians, your generation is probably not like that, we always see you collaborating with someone …
I am a member of a wonderful generation of musicians. Nilipek, Gunesh Ozgek, Umut Setin, Nova Norda, Deniz Tekin, Senna Senar, Melis Gwen, Celine Sambultepe, Lara de Lara, Gulinlar, Tuge Senogul, Celine Bekan, Oko, Can Gungor, Genco Seren, Matabil, Matabil, Teoman, Erol Evgin, Nükhet Duru … I'm so lucky. I don't want to make music any other time. We sing like flowers in the desert, holding hands.
class = "medianet-inline-adv">
From time to time, you make statements about violence and discrimination against women.
How do you evaluate the point you have reached today?
I want to create an order so that we do not tolerate its stains. In the construction of this order, I believe that by disabling women, regardless of color, language, belief system and all sorts of social classification systems, we should focus only on the needs of the human species and the beautiful values ​​it produces. Male, child, bizarre or trans. From man's own tyranny, to war, to the destruction of lands and peoples, to the destruction of animal kingdoms, to rape, to plunder, to racism, to hatred, to the ugly tradition of sexual oppression, to soulless and materialistic means of production-use are entirely new. Tools, occupations and communities. It would be delicious in my opinion. We all have dreams of the world. It's mine. I work for this dream.
class = "medianet-inline-adv">
What do you think of Gulsen's criticism of her dress?
I just want to look at such a beautiful and talented woman and go with her freely, dance with her, admire her.
How is your day going
This is the best day of my life. Beside the Romans. The songs are in the background. My heart is warm. The earth is spinning.
'We were the first musicians on Ayazma Beach'
What kind of relationship did you have with your father that you often mentioned in your book?
We recently said goodbye to my dad on a peaceful ride. We wish her mercy with many dear and loving people. We honored him as a soldier. Must be father, must be wife, must be brother. I believe I also respect his poetic and singing aspects. I don't feel pressure or fear. I'm not angry or upset. There is no place in me where I blame myself or blame my father.
Did you inherit your love of art from your mother?
I think I got it from my maternal and paternal grandparents. Since my mother's influence is not just art, I am attached to her in a completely different love. My mother bought me tools that I could use to make art. Musical instruments, notebooks, pens, toys … my mother used to think of these. My power must include the mark of my father. In this case and in the case of independence, his contribution is more.
You performed at Meteverse in Decentland. How was it
It feels good to be the first person to do this in our country. We were the first musicians on Ayazma Beach. I'm still bragging. I love to brag about such delicious things. Because it's so much fun. I've always loved your computer. The phone did not fall out of my hand. I love creating content if I have the time. I like both the digital concert and our Metaverse concert because it's about industrial production at the moment. So I'm in it too. Very beautiful. Kiss everyone who has come and participated, who has contributed and made it possible!
Do you think it is the voice of the silent crowd?
Responsibility is our common holder. We all share the same wounds when a woman is killed and her killer is released. I am expressing and those who listen hold it close to their hearts. Glad I don't feel alone like this.