Dietitian Sıla Saraç talks about salad recipes that you can add to your iftar menu and tips that make you feel healthier and more energetic during Ramadan.
Continuing the salad after drinking 1 glass of water for Iftar is a light start for your hungry stomach throughout the day and makes it easier for you to digest food as it requires a lot of chewing. Since chewing is the first activity that sends signals to the brain that feeding has begun, the whole system begins to move from top to bottom and activates the digestive activity one by one. This is a very important ingredient in the digestive tract, which is left empty throughout the day.
Breaking your fast with salads will raise your blood sugar in a balanced way and prevent problems like palpitations, weight loss and sweating. The nutritional value of salad is also good for stomach ailments like reflux and gastritis. During prolonged fasting, the signal of satiety is delayed during feeding. The more hungry we are, the later and harder we can be full. This salad, which will play a slow role in the whole meal, will also be a remedy for delayed satiety signals by increasing the meal time in Ramadan.
Do not lower your immunity
Although most people neglect to get up for Sahu during fasting, Sahu is very important for those who want to spend the month of Ramadan without any problems. Although it is not difficult for you to go hungry all day without eating sahur, prolonged starvation can cause problems in metabolic activity. In this sense, it is very important for Suhur to get up in order to complete the amount of fluids that should be consumed every day, without slowing down the metabolism and not reducing the immunity.
Do not eat salt
As well as getting up for Sahur, you also need to pay attention to how you are fed. It is very important to maintain a balanced diet to spend the day without getting hungry or thirsty. Spending sahu in the same pattern as breakfast stands as a practical and healthy alternative. Eggs and cheese are one of the best options for long term satisfaction. Avoiding salty cheeses and olives is one of the things to consider in order not to get too thirsty. When nuts are fried and eaten without salt, it is the right choice for sahur. Again, it is important to avoid foods like pastries, and instead choose bread made with whole grains and, if possible, sour, which will prolong satiety and will not cause thirst. At the moment, it should not be forgotten that talk is a miracle that helps to extend the period of satisfaction.
Eat iftar, not sahur
Of course, it will be difficult not to eat any Ramadan cake in Ramadan. However, it would be better to add this dish made from white flour to the iftar table instead of sahur. Because it is important to be full for a long time after Sehri, but there will be no such worries in Iftar. For this reason, you can eat pita bread at Iftar, if you do not exceed the measure.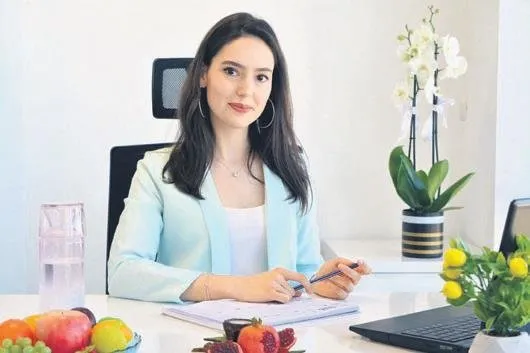 Be sure to eat fruits and vegetables
After being hungry and thirsty all day, not giving proper food can reduce the immunity. To prevent this, it is important to plan and eat a balanced diet instead of high-calorie, sugary foods and pastries that have no nutritional value. Include fruits and vegetables in your diet. Remember that diversity is important here. The more colorful vegetables and fruits you choose, the more beneficial it will be for you. Especially red, purple, orange vegetables and fruits have much antioxidant power. Adding raw nuts and whole grains to your diet will boost your immunity. Keep probiotic foods and spices such as yogurt on your table.
Do not load on digital system!
After being hungry for a long time, we may want to eat everything at once and take food in a hurry, but it is very important to eat slowly in Iftar so as not to cause indigestion and headaches later on. This would be a healthy start to an empty digestive tract all day long, instead of breaking the fast with high-sugar foods or pastries. At the same time, in this way excessive amount of iftar and unnecessary burden on the stomach can be prevented. Walking fast after iftar will also be very beneficial for our digestion and metabolism.
Pay attention to all this in the month of Ramadan!


Chewing food well and eating slowly slows down the realization of long-term hunger fullness. The more hungry we are, the harder and later we become full. The best way to prevent this is to eat slowly, increasing the meal time. Waiting 5 minutes for each new plate and chewing the food well will increase this time. Try waiting 15 minutes before saying yes to dessert. You realize that you are full and you don't want it anymore.


Don't be deprived of sleep Research shows that insufficient sleep is associated with increased nutrition. When sleep is deprived, the body tries to meet the required energy from food. For this reason, staying awake until dawn and getting too little sleep at the end and returning to daily routine poses a risk to body weight control.


Be sure to move. Even if being hungry and thirsty all day lowers your energy, don't let your metabolism slow down. When you feel good, don't forget to do light or moderate exercise for an hour.


Don't forget to drink plenty of water. Did you know that our brain confuses hunger and thirst? If you do not quench your thirst, you will not feel full. For this reason, it is very important to drink plenty of water during the break from Iftar to Sehwar. And remember, drinks like tea and coffee can never replace water.


Include vegetables in Iftar and Sahoor. Vegetables are definitely one of our best helpers in providing satisfaction. If you don't want to go overboard with other foods, you can try eating a green salad at each meal.
Healthy Iftar Salad Recipe
Materials


3 leaf curls


2 cucumbers


2 tomatoes or 6 cherry tomatoes


3 leaves of sheep ears


A few leaves of basil and mint


Half broccoli


2 teaspoons flaxseed


2 tablespoons dried blueberries or black currants


1 tablespoon tulam cheese or 2 tablespoons yogurt


2 tablespoons olive oil, salt and lemon