Temel Elsivan / Harten – DHA
Tolga Behit, 38, of Harten, Germany, claimed that her father, Mostafa Behit, who was being treated at the hospital in Corona, had died as a result of poor medical treatment.
class = "medianet-inline-adv">
Tolga Behit, from Welbert, North Rhine-Westphalia, explains how her mother Yeter Behit (71) and father Mustafa Behit (74) contracted the coronavirus in early May, and the treatment process is as follows: The test was positive. My father Mostafa Behit also got it from my mother. Both have been taken to hospital for treatment. My mother went home after a short treatment at Velbert Hospital. When my father's treatment took longer, hospital officials transferred him to Metman Hospital, saying it was better equipped. In the intensive care unit of the hospital where my father was taken, he was treated with machine-dependent oxygen.
class = "medianet-inline-adv">
'I was talking to my father through the window'
Saying that he took his father's power of attorney to the hospital, Tolga Behit said: "Every time I went to the hospital, we were talking through the window of the room where my father was sleeping and he was constantly writing and sending me pictures on his mobile phone. He was conscious, naturally. But the father and son were saying, talk to the hospital management, get me out of here without any problem, if any, I want to get out today.
'Come and say good-bye to your wife'
Tolga Behit talks about her father's hospitalization process, which ended in pain: "Ten days later, my aunt called me one day while I was working and said, 'They called your mother from the hospital and your mother fainted.' From the hospital they told my mother, 'Come and say goodbye to your wife', anything could happen at any time. I was shocked to find out. I immediately went to the hospital to find out the condition. As usual, I talked to my father through the window again. I asked, "How are you, Dad?" Dad said, "I'm fine, boy." Then I asked the hospital staff why they didn't call me and see why they said such things about my father. We had an argument with the hospital staff, and I said I wanted to talk to my father's doctor. The doctor did not come himself and sent his assistant doctor to talk. The doctor who came said that my father's condition was not good and they called for this. So I told him I talked to my dad, he was conscious and normal. The doctor said, 'Your father does not fully understand his condition due to lack of oxygen, that is why he is behaving like that.
class = "medianet-inline-adv">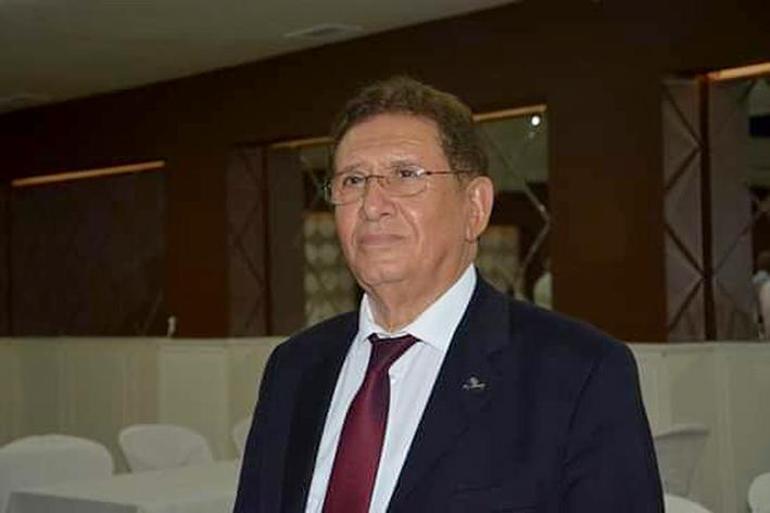 'No good development'
'Dad wrote three messages in the last five to ten minutes. I asked, 'How can a patient with low oxygen, as you say, write a message on his mobile?' I left the hospital saying that I wanted to talk to the doctor who had taken care of my father from the beginning. When I returned the next day, we started talking to the chief doctor about my father's condition. The doctor said, 'Your father's condition is not good, we have to go to the second stage, which is intubated. It's a heavy and difficult process for him, 99 percent of your parents will not succeed, 'he said. Since this is the case, I definitely don't want to be intubated. I also have a father's power of attorney, I told the doctor. "Even if we don't do anything, it's hard for your father to survive," he said.
class = "medianet-inline-adv">
'We are encouraged to die'
If not, I asked my dad to send my dad to another hospital, but he refused. Then we left the hospital. When I got back on Monday, I looked out the window, the doctor in my dad's room, dad in his bed. I immediately went inside and asked about the situation. The doctor said, 'We intubated your father and your father died.' How? Said my father also had heart disease, they made my father herbal with the heavy narcosis they gave me. The doctor says he's dead, an assistant says, mark it, not yet. Incredible. I immediately called the police and asked them to come to the hospital. The police came, his father died or not? He asks the doctor, the doctor can't answer in front of the police, he just talks.
class = "medianet-inline-adv">
'His body was ice'
The police finally say, 'Tell me the situation, whether the man is dead or not'. Why didn't you answer? This time the doctor replied, 'No, he is not dead, it is connected to the machine'. The police tried to persuade us, 'Look, your father is not dead, the doctors will do what needs to be done.' He told us to leave the hospital. We talked to the doctors, we went with my dad. I grabbed my father's hand, his body frozen. We could no longer talk to my father, whom I had talked to two days earlier. The device was bound, but now unconscious. The next day, May 26, 2021, they reported that my father's heart had stopped beating and he had died.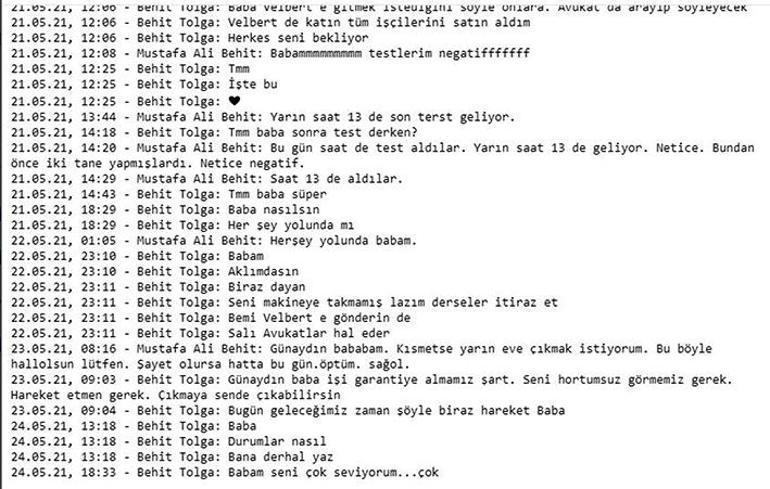 class = "medianet-inline-adv">
'I have appealed to my lawyer'
Tolga Behit said her father's corona was tested twice at the hospital and both the results were negative. The hospital staff did not tell the truth. While my father was undergoing treatment, both tests were negative. I have taken these documents to my lawyer. But we couldn't find any more information and files. I think his doctor was responsible for his father's death. I can't believe how my dad, with whom I always talked and texted me until Intubate, faced such consequences. I'm not letting it go with my lawyer. I think my father died due to the negligence and wrong treatment of the doctor. I will not give up my legal fight to prove it, "he said. The body of Mustafa Behit, who died suspiciously at the age of 74 on the pretext of his son, was buried in his hometown of Aydin Soke after a long struggle.