The Academy Awards, which found their owners for the 94th time, were marked by a slap in the face by famous actor Will Smith to presenter comedian Chris Rock.
Will Smith laughed at first when Rock told Jada Smith, who was suffering from hair loss because he was bald, "I can't wait to see you on the cast of GI Jane 2," but slapped Rock when he saw his wife's condition. Anger
At first everyone thought it was a fairy tale, a joke. But that changed when Smith shouted, "Keep my wife's name out of my bitch's mouth."
The Rock said, "An event that will go down in the history of TV," and jokingly closed the event for the moment. When Will Smith won the Best Actor Oscar, it was as if he got a slap in the face.
Smith cried during his award speech. He defended his slap by saying, "In this business, you have to let people disrespect you and laugh and act like everything is fine."
Some claim that the slap in the face at the Oscars to bring vitality, whose ratings are declining every year, is a myth. Others think Smith will get the prize back for beating the host on stage. Although the award was withdrawn, Smith made history!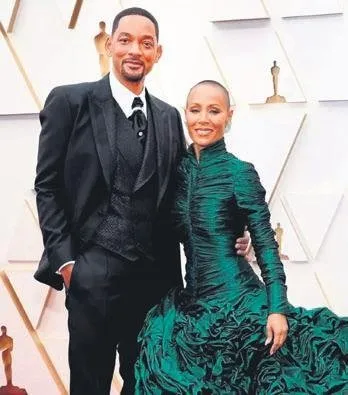 'Our relationship has evolved!'
Well, would you do the same if you wore Smith's shoes?
Most on social media think Smith is right. Zinedine Zidane received a red card for beheading Italian Marco Materazzi in the 2006 World Cup final, cursing his family. I guess I would have done the same as Smith or Zidane. The family comes before the World Cup or the Oscars!
On the other hand, the relationship between Will Smith and Jada Pinkett Smith, who got married in 1997, is also very popular in the United States. Smith, whose relationship reached a breaking point in 2011, later explained how they got their relationship back on track: "Our marriage didn't work out, we were both unhappy. We gave each other trust and freedom with the belief that everyone should have their own way. Find out. Marriage cannot be a prison for us. I do not recommend this path to anyone; but the freedom and unconditional support we give to each other is the highest definition of love to me. "
The actor also admitted to his wife's love affair with August Alsina in 2020, adding that he was not the only one to go astray during their romance of more than 20 years, adding: He has confessed to having an open marriage.
Then the following question may come to mind: Did Chris Rock think that a couple who are fans of enough freedom to have their 'free marriage' would not be angry at this joke?
***
What is Soup 132 TL?
When Nurgul found out about the price of the soup he drank at a restaurant in Bodram, he shared a picture of the soup on Instagram and commented: "We are in such a good place that the price of the soup is 132 tl. They 'flew away."
This will shake the throne of development, the news of the traditional expensive Lahmachun in Bodrum!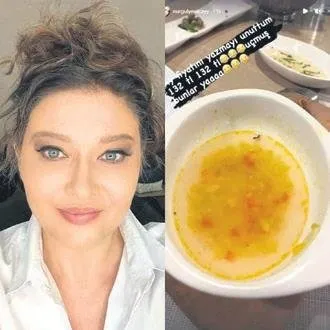 The cheapest soup is 132 lira is an interesting example. I don't understand why they added 2 lira. What is the money for that salt?
The soupmaker could tell the famous actor, "You earn 150-200 thousand TL per episode, it would not hurt to pay 132 lira for soup".
As is the case all over the world, it is normal for luxury restaurants to go up in price. Some people go to expensive restaurants to avoid dealing with ordinary citizens!
***
Life is beautiful for Bulgarians!
A group of caravan enthusiasts, who came to Tekirdag with their caravan from Bulgaria, settled in the coastal floodplain of Sulemanpasa district.
The reporter also spoke to the drivers of the caravan.
Noting that many European countries, especially Bulgaria, have difficulties with caravans, Vladimir Stanimirov said: "When you want to stay with a caravan in Bulgaria and Europe, you have to pay a fee of 30 euros. Turkey is a very beautiful country for caravans. "Many services are free," he said.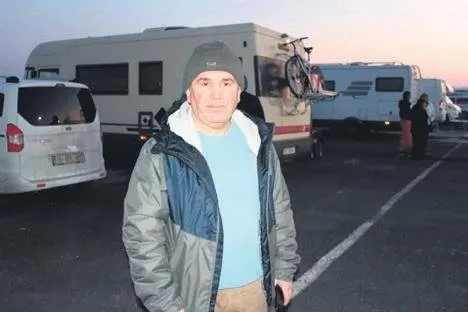 Uncle Vladimir also did grocery shopping with Euros, oh miss! Holidays that are full of complexity are neither fun nor comfortable.
In fact, Uncle Vladimir said it was wrong, you can't pull such a caravan to Europe. Serious fines were imposed. Caravan tourists are directed to the caravan sites that pay.
If the same practice was applied to foreign caravans in Europe, more foreign currency would enter the country!
***
Invest it in party football Didn't come back!
When the previous European champions Italy failed to reach the World Cup twice in a row, the President of the Italian Football Federation, Gabriel Gravina, made the following statement:
"I got compliments in the summer, now criticism is normal. Heads up, keep going … The players are enthusiastic but the clubs are resisting. The Italians don't have time, they can't find a place, the difference is serious with other countries."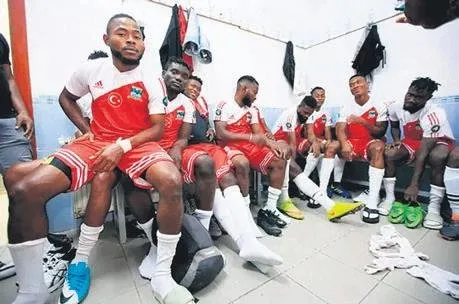 Our national football team has the same problem. Indigenous football players do not get enough time in their team.
My late father always told me about the 1954 World Cup, let's see how many years will I tell the kids about 2002? Those who advocated that as many foreign players as possible could play in the team became silent again! Even if there is no expatriate footballer, we will not be able to find a footballer to play in such a football team!
We have two great successes in the history of football: when Galatasaray won the UEFA Cup Final, there were four foreign players in the top 11. In 2002, when we finished third in the World Cup, teams in the Super League could play up to five foreign players simultaneously.
The formula for success is clear. Five or six foreign players should play in the first eleven of the Super League! The AK Party was the most invested and supportive government in football. Anatolia was fully equipped with new stadiums and modern facilities, but due to incompetent federation presidents, this investment did not pay off! African young soccer players have benefited from this investment, not our children.
I doubt that the number of foreign footballers will decrease! They do not want the citizens to be happy and watch the national team with pride!
***
Subtitles
"I hate myself for not being able to face the limitations of myself and life …" (transspotting)