The bereaved mother of a police officer martyred in a road accident in Musta said, "I am burning with longing for her. I am a martyr of consolation. I am proud of my martyrs."
Serkan Saka, a police officer, was killed in a traffic accident in 2015 in Muske's Haskey district on his way from Beatles to Moss Airport.
Speaking for the first time in 6 years, mother Sonagul Saka said she was living the dream of seeing her son in a dream. "She doesn't come in my dreams, I've been praying to God for 6 years. Let Serkan come in my dreams. I miss her so much." Says
"We have received the spiritual sign that he will be martyred."
Akir Saka, the martyr's brother, said he felt his brother would be martyred. "We were ready in advance. We had spiritual signs that he would be a martyr. Almost all of us except my mother felt it. I saw Serkan in my dreams before he was martyred. Used expressions.
Tearful martyr mother: I am proud of my martyr video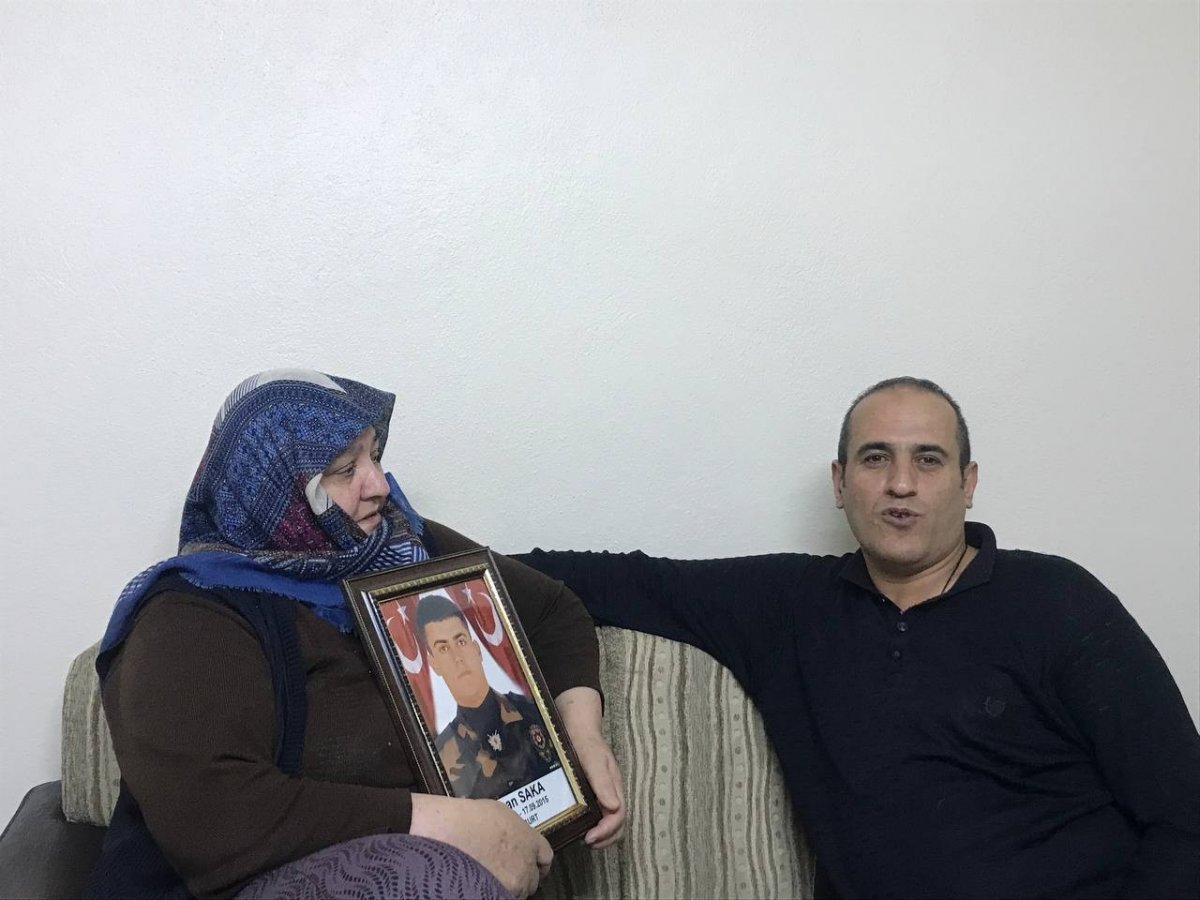 "I have 2 hours of duty, I will come"
Songul Saka, who tearfully said that she wanted her husband Menemen before going to work and her last request was Menemen, "Serkan wakes up very early to go on duty, kisses my granddaughter Janep and leaves the house. He tells his wife on the phone, I have 2 hours of duty, I'll be back in 2 hours, she says you make memen, she Let's have breakfast. His wife says he'll bring cucumbers when he comes, he answers. Then my bride Fatma texts for eggs, no answer. She can't reach him by phone. At that time, my baby had an accident, his phone. Was closed, and we never heard from him again. " He said.
"We were married for 2.5 years, she had a 15-month-old daughter."
"My granddaughter Janep was 15 months old when her father was martyred. My cousin Janep was an orphan." Saka said, "She was married for 2.5 years, her daughter was 1.5 years old when she was martyred, she had only one child. Whenever I see soldiers, police or news of martyrs, I relive those days and feelings on television." Used expressions.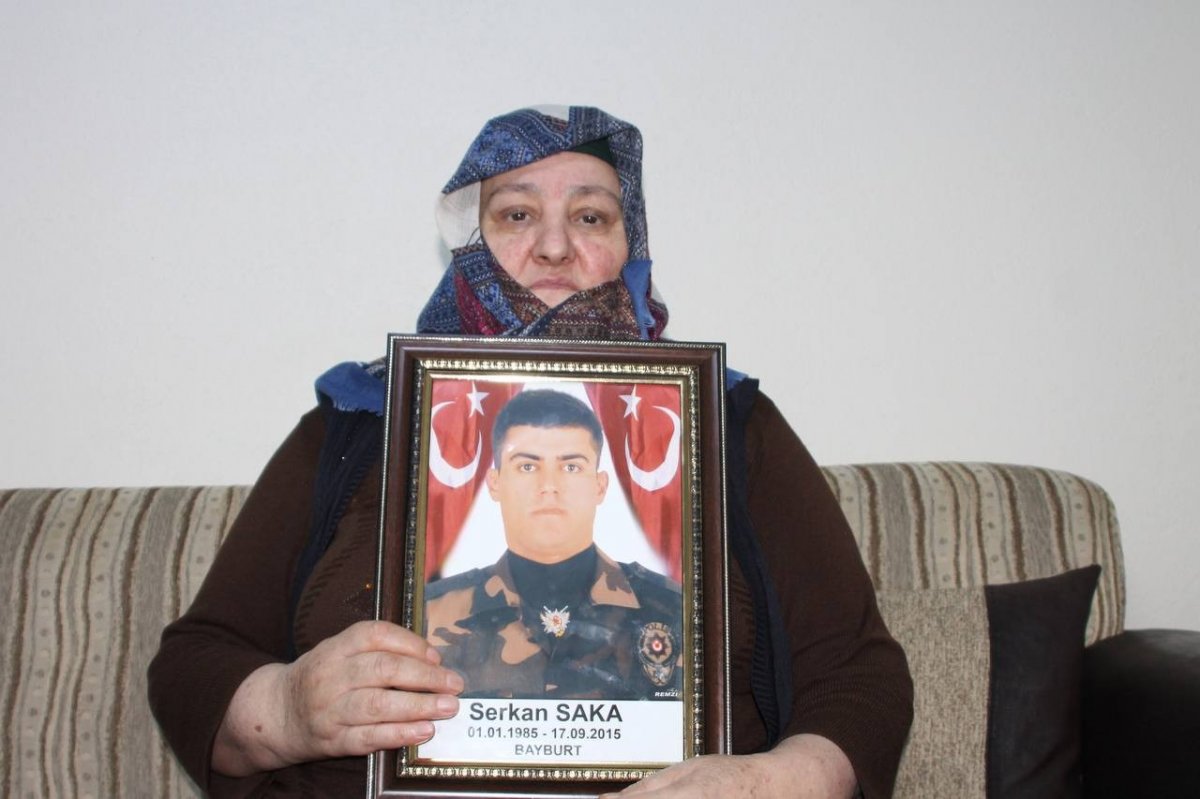 He lost his wife and his son was martyred
Expressing that she was imprisoned in her own house after her son was martyred, the mother said that after the death of her husband, she also suffered a child and her world became dark.
"I'm burning with pain"
He has not been able to sleep for 6 years and prays every day, the mother said. "It's been 6 years, this summer will be its 7th year. I don't know how the days go by for 6 years, even a song I hear, my baby in my mind, I sleep with his aspirations and dreams, my whole world is dark after my martyrdom It's over, I'm burning and burning in his desire, I want Serkan as soon as possible. Let me come back to my soul, let this desire come to an end. " Used his words.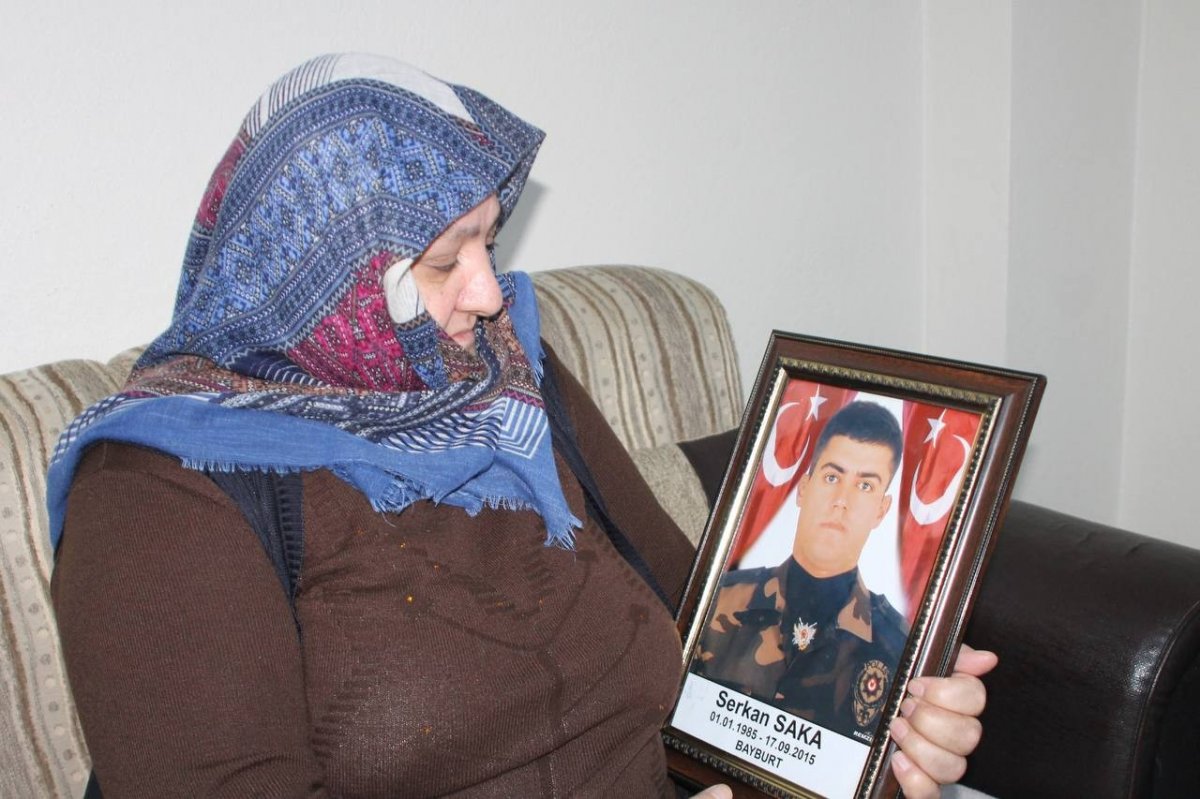 "My son was martyred. I know he was injured."
Everyone knows that her son was martyred and the mother said that they hid the situation so that she would not be upset.
When police and paramedics arrived at the house, the mother realized that her son had been martyred. "My son Akina called my daughter and told her that Serkan had been martyred, but my daughter-in-law did not tell me anything. We expect good news from her. I told her to take me to Serkan. For, I see him with my hands, the police and paramedics come home in the morning, I realize there my son, my child Serkan has been martyred. " He said.
"I am proud of my martyrs"
Emphasizing that her son's dream has always been a job like military service and police job, the mother said, "My Serkan, my kid was very lively, very determined. He played sports. He always wanted to be a policeman or a soldier. His curiosity was on this side. He was brave and courageous. May God not hurt anyone. It is his martyrdom that saves us." Keeps and gives us some comfort. I am proud of my martyrs. " He said.