Nekati Sarak, who was caught unvaccinated against the coronavirus, has been in intensive care for 70 days. Sarak said, "Don't say nothing will happen, that's what I was saying, I have not been vaccinated either, I have been in the hospital for 3 months."
When Nekati Sarak, 35, a truck driver and father of two, applied to Feriha Oz Emergency Hospital on December 13 with fever and cough, the coronavirus test was positive.
When Sarak's condition deteriorated, he returned to the hospital. Sarak, who was hospitalized for shortness of breath, was treated at Feriha Oz Emergency Hospital for about 10 days. But when the condition worsened, he was taken to an intensive care unit.
The artificial heart is connected to the lung device
Sarak's doctors, whose condition continued to deteriorate and whose lungs were destroyed, decided to attach an artificial heart-lung device to the ECMO.
Saraç, a professor at Sankaktepe of Feriha Oz Emergency Hospital for ECMO treatment. Dr. He was transferred to Ilhan Varanka Training and Research Hospital. Thus begins the fight for survival, which will last 3 months, with 70 days of intensive care.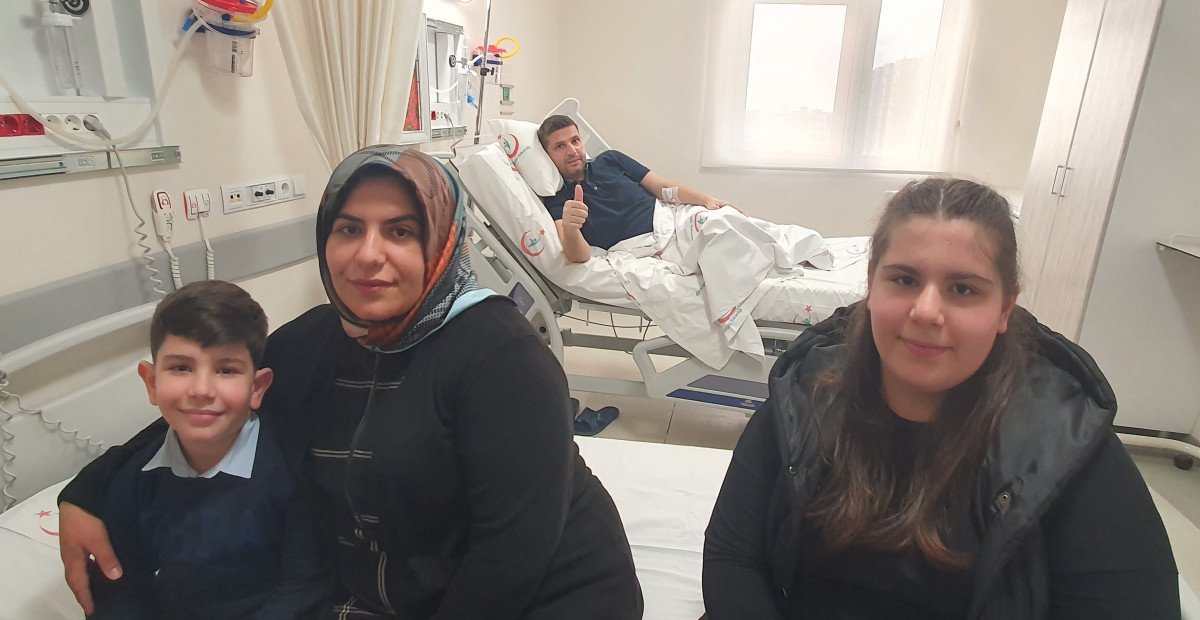 "Our friends also have deposits"
Association of Cardiovascular Surgery Specialists. Dr. Usel Ozen explained that the patient's condition was very bad when he approached them and used the following statements:
"Initially, he applied to Feriha Oz Emergency Hospital. With fever, cough. He was admitted to the hospital after examination. He was treated for 10 days in normal service. After her condition deteriorated, she was taken to the intensive care unit and placed on a ventilator. When his condition worsens again, we are consulted for ECMO. After evaluating the patient's condition, we linked it to ECMO and transferred it here. We followed ECMO for about 51-52 days. His condition was really serious, and to be honest, our friends were desperate that we could get him out of this situation. But we never lost hope. "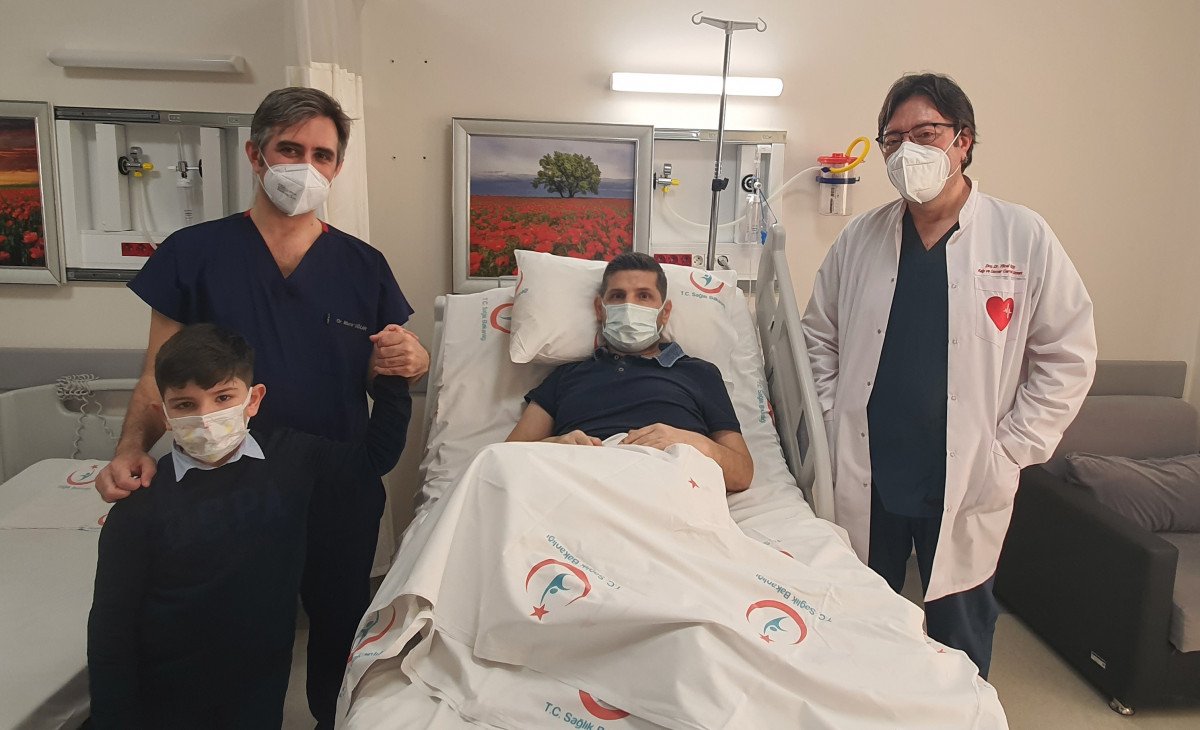 "35 years old, no chronic disease"
Explaining that Saraç, who was released from ECMO after 51 days, was recovering, she was taken back to the intensive care unit, Assoc. Dr. Indicating that vaccination is a big reason, Ozen says:
"The duration of the second intensive care lasted 10-15 days, and when the standards improved, we transferred him back to the service. He has been in the service for a week, he is in good condition. It was a traumatic experience for both the patient and his family. Incidentally, we are trying to treat the weakness that has developed in his muscles since he was in the intensive care unit. Long time no see. He is 35 years old and has no chronic illness.
Unvaccinated coronavirus was caught, the video was in intensive care for 70 days

"Show us how important vaccines are"
But it is our immunized patient. We think it's an Omicron variant. It shows us how important vaccines are. Somehow, there is no need to play Russian roulette because Omicron is watching lightly. Luckily for this patient, he was fit for ECMO and we were able to treat it. But this is not always possible. So caution is needed. At the very least, masks should be used and vaccinated in closed areas. "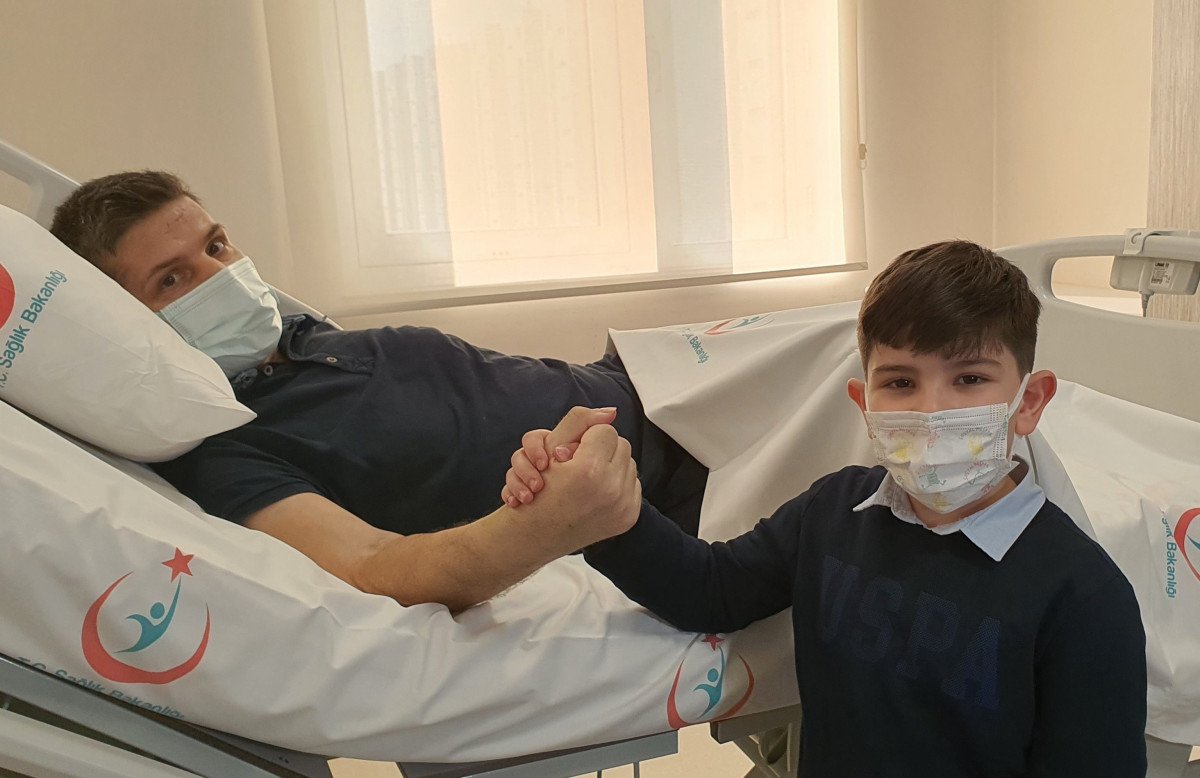 "I said nothing happened, it happened."
Nekati Sarak says this is the first time in her life that she has been hospitalized for such a long time and she regrets not being vaccinated with the following words:
"I was connected to the ECMO device. Thanks to my teachers, I survived the process. Thanks to my teachers, I got through the process. I spent weeks in intensive care, I don't remember most of them. But it was too bad. Day or night I don't remember anything. Whether it was my mother or my brother, they didn't go to the hospital, they had a mild illness because they were vaccinated. I spent 70 days in intensive care. Care unit. 3 months 10 days and I'm still in the hospital. Nothing is as simple as it seems from the outside. Don't say anything will happen, I didn't do what I was told to do. I have been in the hospital for 3 months now. "
"They never worked day or night."
Nisa Sarak (12), who has not seen her father for three months, explained that they were able to see her for the first time since she was hired and said it was not possible to even express her feelings. They wrote an emotional letter to the healthcare team.
Nisa Sarak, "They worked day and night for my father. They took good care of him. That's why we poured our feelings into that letter. We were so scared. When my father was first admitted to the hospital, my mother was going to see my father. My mother was absent, my father was not there, those days were really bad for me. Thank God they are all behind us, I hope they will come to our house soon. Says
"I haven't seen my dad in weeks."
On the other hand, 6-year-old Ayaz had a hard time talking about the joy of being reunited with his father, but he expressed his joy at leaving those bad days behind. "We didn't know when those days would pass. I missed my dad so much. Once they brought him to the service, we saw him through the door when he came out of the first intensive care unit. This is our second scene. I've been watching my dad for weeks. I haven't seen him in months. I miss cycling with him the most. " Says
"It was a huge disaster for us when they were given intensive care for the second time."
On the other hand, Fahriye Sarak, 35, said that her husband was infected with the coronavirus when she was not vaccinated, but she was vaccinated, so she survived a cold-like illness at home. "It simply came to our notice then. Their children miss their father very much. But we never lost hope. We waited a few months, I only saw my wife 2 months later, she was also intubated in the intensive care unit. Children are seen only 3 months after going to the service. It was more difficult for them. I watched it from time to time despite being in intensive care. When they were taken to the intensive care unit for the second time, it was a big disaster for us. We all went through the same thing again. But still, we never lost hope. We knew she would get better and come to us. I think everyone should respect all health workers. Day and night, we witness how tired they are and how they work for months. Thousands of thanks to all of them. " Says