Claiming that her deceased husband was shown dead so that they would not inherit from her great-grandfather, the mother said, "I want my money. "We seem to be dead in the population," he said.
Nuran Kuchuk, 65, of Tarsus district in Marseille, returned to his hometown of Elazig with his son Hassan, 35, in 2007 after his wife's death.
For the poor family, Hikrat district chief Murat Gulbasan and social workers built a makeshift home.
"They make you look dead"
Küçük, who had recently gone to collect the remaining salary from her husband, noticed that there was no balance on the card and asked the bank staff about the situation.
Bank employees "You go to the people, they show you dead." Says
Learn from the Department of Population
Nuran Kuchuk, who was shocked to hear this, went to the Population Department for information.
While in control at the Department of Population, she learns that she died in 2016 and that her son has died since 2013.
Family members reported the matter to the chief.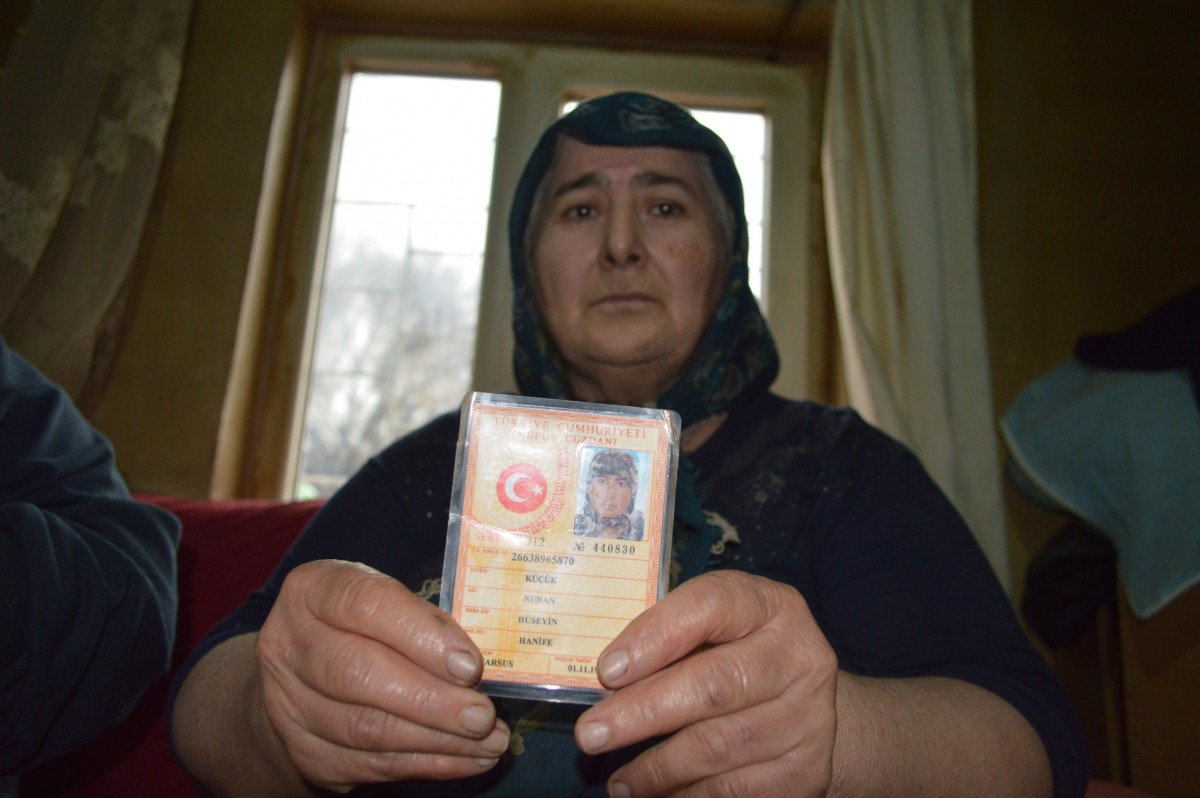 They are waiting for help
Headman, Murat Gulbasan, who conducted the research, said that Nuran Kukuk's husband had inherited from his grandfather and that they could be shown dead so that the family would not inherit.
By the time the case was taken to court, the mother and son, who appeared to be dead and could not be treated, were waiting for help from authorities as they survived.
"Help me"
Nuran Kuchuk said he could not get his salary when he went to the bank. "I was buying from outside with my card. I didn't see the money when I inserted the card. I went inside and took my turn. Then this happened to me. Thank God, our mayor made this place for me. I've been here since my master died. Help me I don't know what to do, I want money. They are rich, I don't want property, I want money. I have none, my mother is dead. They showed me dead. " Says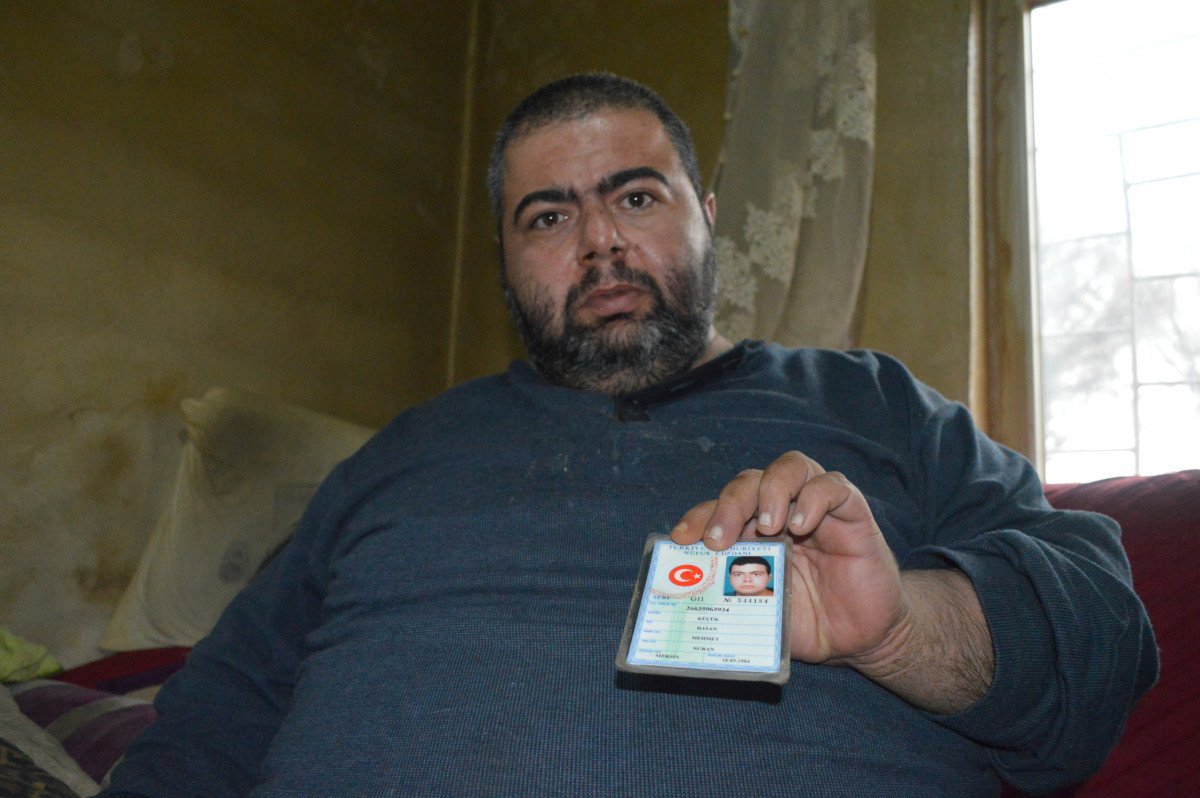 "We're leaving"
Hasan Kuchuk, son of Nuran Kuchik, "When we left Tarsus, we had nothing. We even slept outside the Aksaray district. We've been leaving them for 20 years, they haven't left us. Our salary is now cut. We went to the bank, the banker said, 'You go to the population, they look at you dead.' They showed me dead in 2013 and my mother dead in 2016. In the middle of our situation, they should not bother with us. I'm disabled, my neck is swollen, I'm going to the hospital, I can't. I had 73 percent report, I would be hospitalized for obesity. What happens now? How do I get to the hospital? There is no one but my mother. We're leaving. " He said.
I don't know
In a population registration sample obtained from the Elazig Provincial Population Department, the small family stated that they were Emin C. He learned that they had shown him dead.
Nuran Kuchuk claimed that they did not know Amin and that he was shown dead to deprive him of his inheritance.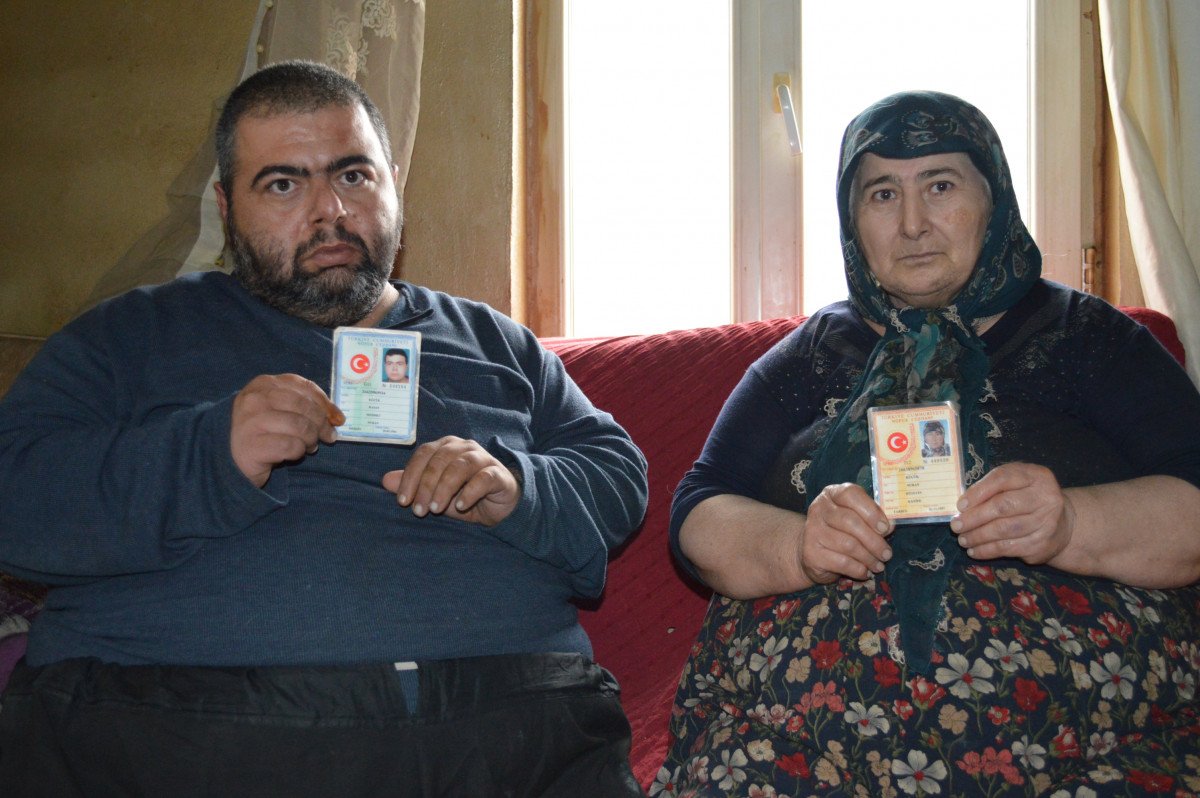 "They have been living in the neighborhood since 2007."
Hikrat district chief Murat Gulbasan said the family had been living nearby since 2007 and said:
"I learned that they had previously slept under a bridge in Aksara district. We brought them from there and built a temporary house here. They have been living in this neighborhood ever since. A family that is constantly helped by the people around us and our benefactors. His son and himself are in discomfort. They have obesity, they need to be treated. He has one and a half months left from his wife. They go to the bank to pick it up. When they go to the bank, they show their dead bodies. That is why they are not getting salary. He informed us, and we reported the matter to the Department of Population. In a study conducted by the Department of Population, we found that they both appeared dead at the Tarsus Population Department. As a neighborhood resident, we hired a lawyer to help. "
"We have opened the case."
The family's lawyer, Osman Uslu, said: "We opened the case two days ago. A hearing is likely to be held in April. After that, they are determined to survive. There are only a few methods. When we look at the sample of population registration, there is a death notice next to the death registration. A survey was conducted on November 15, 2021. They later concluded that one died in 2013 and the other in 2016. Emin may have a degree of kinship, but this is not certain. We will investigate all the details. The family has been living in Elazig since 2013. If you go to the police address, you will understand what happened. " Says