class = "cf">
That day, a tall, fair-haired woman in her forties, with tight hair, without any make-up other than pink lipstick on her lips, entered my red room. With navy blue skirt jacket and a big bag in hand A working woman It is immediately clear.
Anyway it's about to tell me You are very shy That's when I realized. After saying a few words of comfort to her, she bowed her head and began to speak softly:
– Sir, don't blame me. Now I have to share this experience with someone. Maybe you can show me the way. I have been married for 15 years and have a thirteen year old daughter. And I am still beaten by my husband.
'Is it a crime to be a woman'
A thin sting spread through me. The one who has been beaten is ashamed.
class = "cf">
Shame is a feeling that hurts the people of our country the most. I have seen a lot that even the most comfortable, safe-looking people are sometimes embarrassed for the little things. I wonder why? Our parents in childhood "What Others Will Think of Us" Could we have known about their concerns?
– Am I not human too, why does life do that to me? Is it a crime to be a girl or a woman? It's not my fault … I have a daughter now. I hope his fate will not be like mine.
Since that girl also witnessed this beating early in her life, I think the boy's fate has already been written.
Both doctors and professors.
– I've studied year after year just to be like everyone else, to be human. Doctor Became it was not enough in a university Lecturer Do you know how much I worked, how much I worked, until I got it? Only then can I get rid of this oppression if I have a good job. But what happened? Now I am beaten by my husband.
"How?" I tell myself. "Be a doctor or even a professor, but still be beaten by your husband …"
Although I said in my mind at first, I have heard from many women who have a very good job, but my mind still does not want to accept this fact.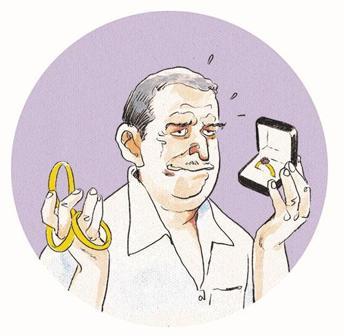 class = "cf">
– My father used to beat not only us, but also my mother. Especially when he was drunk, we would look for holes in the house to escape. The woman was wounded everywhere, but she would not make a sound, because she knew what would happen to him if he retaliated. The woman was also afraid that the neighbors would listen and we would be disrespected. My father, on the other hand, was not afraid, embarrassed, and screamed as much as he could. We were four brothers. Two sons, two daughters. I was the biggest. Then my sister was born. When we two girls were struggling to save my mother from my father's hand, we were also beaten. If I say hit, don't think it was a slap or two. My father would beat us to death, and when we woke up in the morning he would treat us as if nothing had happened. The boys didn't beat them when they were a little older, but I remember my mother beat me when I was in my third year of medical school.
class = "cf">
From his mother? As if the father is not enough, does he beat his children too?
– Why did your mother kill him?
– The woman was upset with my father's cruelty. He was always sad and sometimes very angry. That day was my birthday. After class, my friends cut me a cake and lit candles in a small cafe. So it was a little late to return home.
Ah these first kids
How will he protect his mother? Giving priority to others He learned in the house where he was born. Being a mother's troublemaker It was her first child. Oh, this first child … and if the first child is a girl … I'll write that one day.
And she beats him up on his birthday, Mom. Is this girl worthless in this house? I wonder why her mother would kill this girl when she would protect her mother so much?
class = "cf">
– It's your birthday. Didn't your mother know all this?
– No one in our house knew his birthday.
The role of childhood
Actually The birthday is not really different from other days but Those celebrations are the love, encouragement, interest, importance, value shown to that person. Which means it's about to be the most delusional time of the year, as well.
– Did your mother ever think of leaving your father?
This question of mine saddens him. Like a black cloud coming down on you.
– When we grow up "Leave this guy alone" We used to say, we'll take care of you … but maybe he didn't want to be our burden. He is resigning his fate. Maybe he loved my dad because sometimes he was the best person in the world. At our house on holidays Takes the best of everything, puts on our clothes, surrounds us, To my mother, either from a jeweler or from someone else Gold ring Or Theft of gold Have to bring
class = "cf">
A gold ring or bracelet! Oh we women, ah …
– Mine doesn't do that either.
– How's your wife?
– When you see my wife, This woman is lying You say. You don't want to believe that such a man can be violent towards his wife and daughter.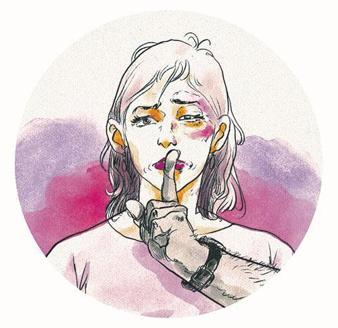 – So he beats not only you, but his daughter?
– And when he was trying to save me from his father …
We've seen this movie before. The role he had as a child has now been taken over by his daughter.
What a pity …
How to do it again
– What does your wife do?
– He is also a doctor, but he left the faculty after specialization. He has a habit. So he is doing freelancing.
Beatings, doctors, beatings … I mean come this far …
– When did this beating start?
– The year we got married he had minor hits, but later he always regretted and apologized many times. I get this every time I fell in love with her and thought she would never do it again.
Here comes the key phrase. It will never happen again …
Wherever If a person does something once, the chances of doing it again increase by 50 percent. If it is repeated more than once, it is almost certain that the same process will continue. He's a doctor, but I'm sure he knows The tailor cannot sew his own hole They say, this is the reckoning.
Head teacher, not wife
– How would you react to that?
– I was so scared, and then I would shut myself in my room and cry. I would be very sorry.
– You react by crying but doing it behind closed doors.
– What else can I do? I cried in front of her but she got angry.
A professor lady asked me this. "What else can I do?" So education is not enough. The lessons we learned in the house where we were born, the truths and mistakes we were taught, the habits we acquired there, shape our destiny. Then try so you can change it.
– Did your mother do that?
– What are you doing, lady? My father also got angry when he saw her crying. We are also angry.
As if he is talking about the head teacher of the house, not his wife. She is a cat, and her husband owns that cat. The owner should not be angry.
Although she is a professor, she is a woman. These were written behind our minds as women, long, long, many years ago. They do not come out even if washed with bleach. Even though we think it's over, our string is still in the hands of those who wrote it.
'Caution'
– After we had a child, when I said work on one side and child on the other, I couldn't take enough care of her. When it was quite low.
So his was little!
It draws my attention to the fact that a professor lady uses this term for her husband. Maybe I'm a doctor, he's talking in this red room, the words stuck in his mind. In other words, he told the facts as he saw fit.
The owner was her father before, now her husband. The owner is angry because they did not do their job properly. If the owner is small, it means that you need to be more careful.
– You spoke as if you missed your responsibilities.
Believe me, I was wondering where to go.
– Doesn't he help you?
– Is that him? None! Mashallah, sitting hand in hand. After all, he was very tired in the office.
– Aren't you tired?
– We're used to them.
– What do you mean?
– We're women, so …
Here he is so accurate. From the day we women are born, our work, our energy and what we have to do will never end. It didn't end for me either.
Master-slave relationship net
– Her family loves her. Even in high school, his mother wore shoes. He has no other brothers or sisters. So the only child …
His destiny is always written, Lord, your servant. In the end, both sides obey the rules.
– He still thinks of himself as king.
– Did you treat him like a king?
– Inevitably.
Inevitably … now the slave-master relationship has become clearer.
– But no matter what I do, I can't work anymore.
The masters are not easily bothered, why would you want to hurt him if he is not with you?
I don't think he said that, for now I just listen. I've been a doctor for so many years, but what I hear still fascinates me.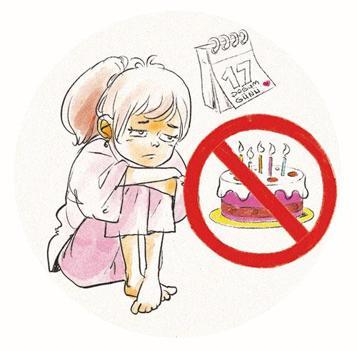 'You got me right'
– He's looking for an excuse to kill me. It hurt me the smallest mistake. My daughter is very upset about this. She's crying inside of me that something will happen to me. That night we all slept together. My daughter is going through what I went through.
At least he sees it, it's good that he knows.
– You're embarrassing me inside, aren't you? Didn't you say that she was beaten by her husband even though she was a great professor?
– I said, but I'm not ashamed. You have explained your life to me very well just like the lessons you teach your students and I have understood you very well.
– What do you mean?
– I realized that if you hadn't grown up in such a house you wouldn't have been beaten by your husband today, you wouldn't have married your current wife and how helpless you would have felt without you. All helpless.
– Yes, you really understand. But I am very scared. I was always scared when I took the test.
– What kind of fear was that? What do you say to yourself?
– What if you can't!
– Now you say.
This topic should not be on the agenda.
There are so many stories about violence against women that I want to share with you, I wish I could tell you one by one what our women have gone through, why they have felt this way, how they have suffered and how they have often felt helpless and helpless anyway. , It seems unfair to me to describe violence only through women. I want to write about violence against children, boys, girls, youth, old people, animals, nature.
Today, I choose this story because I want all of us to know that not only ignorant and helpless women who can't stand on their own two feet, but also professional women who have risen to the professorship have been beaten by their wives.
If we are going to talk about violence, we should not focus on the subject with a few fancy sentences. Violence is an issue that should be constantly focused on in the societies of our age and should never be abandoned. I will do my best to keep the issue of violence on the agenda on these pages.
Keep the professor's story in mind, because next week we will focus on that story. If a woman who has been promoted to professor can still be beaten by her husband, it is necessary to talk about it in detail.
See you next week, bye
Stay with love.
Happy Holidays
Dear My reader,
First of all, happy holidays. I hope you had a healthy, peaceful and enjoyable holiday. I loved the holidays. That childhood … We waited for the holidays, because the holidays bring us gifts, we put those gifts in our beds and we went to bed praying that the morning would be as early as possible.
In our childhood, life was not so fast, so colorful and crowded. Maybe that's why holidays, New Year's Eve celebrations and birthdays were so important to us … We knew the value of those days and tried to enjoy them.
Childhood is not erased from our memory, good or bad, is it? I hope I will write them one day, but today I want to tell you something about the growing violence in our country.
Now let's go to my red room together. If you only knew how much it taught me, the house where thousands of people have been hit by life for years, come and go.