FÜSUN İKİKARDEŞ
Our city of Mush is built on a deep-rooted civilization that began with the Urarians. His worthy son was brought up in his country. Gune Yavuz, the new head of the pioneer woman! She is almost my daughter's age, but she has 45 grandchildren! We met on the phone, we asked him to tell us about himself first.
Can you introduce yourself to us? Who are you and what are you?
I was born in Mushe, but I spent my childhood and youth in Adana and Bursa. My father was a builder, so we used to travel around for jobs. Schools have changed with the places I visit. I came to Adana, then Bursa, then village till I was 5-6 years old. Since there was no school in the village, my father was sending me to Muse. I studied there till 8. I really wanted to be a cop. I had a younger brother then, I was going to school with my brother. He didn't have much of a relationship with the school, he left. Grandma objected when I started going alone. He said to my father, 'How can you send your daughter to school alone?' It's on his face, out of his nose, he convinces my dad… I've been at 8. I was going to be admitted to the police college, even I did, but I only went for 2-3 days, my grandmother did not leave. Even then, my heart aches when I see the police, I always remember that.
How did he take the promise ring?
Your father is an educated man. Why did he return to the village?
He (my father) wanted us to study too. He also wanted to stay in town, but my grandfather insisted. He had a large field and a house. Dad said, if you do not come to the village, we will not give you our rights, end! My grandfather came to the village that my mama said, how can I not go. A few years left, then we had a close relative. "I want to marry her son Gune," she said. I don't want it, I say, he wants it. Our elders also joined. My grandfather's brother, my great uncle, said, 'I'm dying, let's put on a promising ring. They are wearing a promise ring. My late uncle is dead, so I dropped the ring. Then my current wife aspiring, my father asked me, I accepted. I married my wife in '93.
How did you earn a living?
We had two fields, we planted tobacco and beets. Muse had a textile factory.
Let's do something that has never been done
Those were the years when PKK was running around. Have they left you alone?
The PKK could not go to our Sungu town, they would never go to our village. No one can approach the Bidri tribe. Hasköy, Gölbaşı, Don't go to the mountains. PK could not do anything, but the tobacco was taken! Turkey burns farmers Tobacco is dead, no one is smoking. We had a beat, the quota was lifted. We couldn't sell tobacco, Tekel was off. Beet also seems to have been picked up because of the quota, because he sows accordingly. If he has 4-5 fields, he will plant 1-2 of them. He does not sow much.
My guess is when did your interest in politics start?
If there is any news, I will open the news directly. What in the world has happened? I will see as much as possible today who went and who came.
Another woman? Are they like you
My guess is they don't have much to do with it. Whoever has children takes care of them. She was worried about her livelihood, her daily work … Mrs. Meltem (Meltem Ivali – the leading female president) came here, gave a speech, we said, let's knit something. They say it's over now. Embroidery? He's up now, nobody's looking. I said, let's do something no one else has done. We thought we were gone. Mrs. Meltem, I'll tell you something, but don't laugh. He said, 'Well, let me smile first, then I'll say … gold embroidery! Let us open a business here. If two teachers come and train women here. "Women are willingly annoyed with our husbands for money," she says. Husbands want money from us! Is gold processing reliable? Mrs. Meltem asked. Leave the credibility of the work to me. If we open two or three benches, it will work … Apply in Ankara, we will wait and see.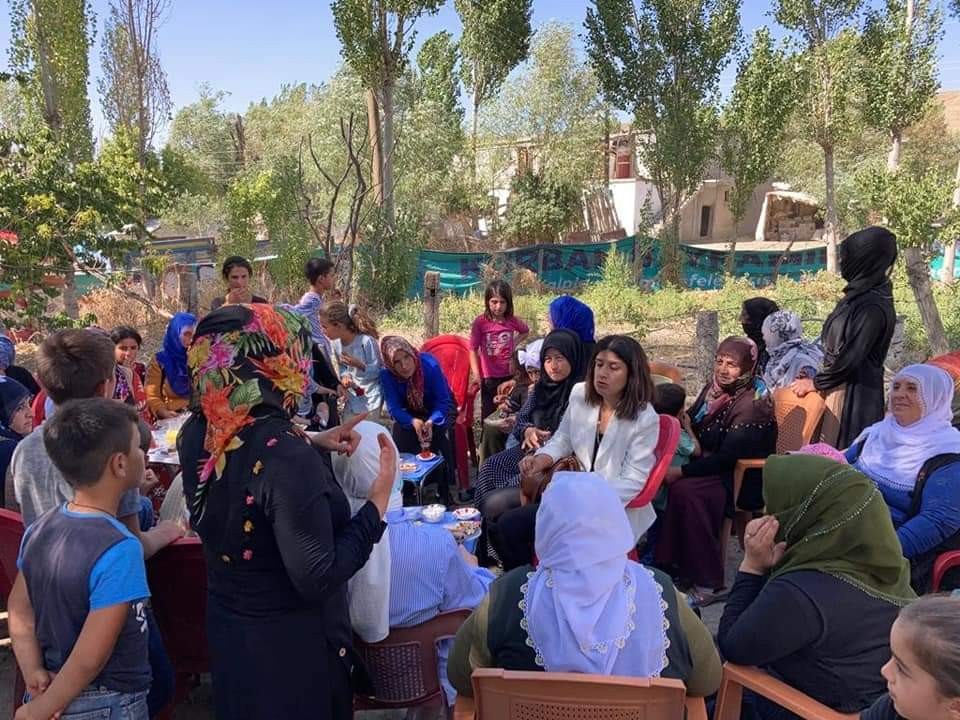 We make money on natural gas in the garden
Is there no immigration in the village? Reader? You say the tobacco bit is over, didn't they come out to work?
We have 3-4 people here, for example, I will go to Istanbul and open a house. I left one of my sons there and brought the other to the village. Those who have left also come back. He cannot pay the price of electricity in the city. For example, he sows his garden in the summer. The money he sows here goes to the city to pay off the debt. She picks her peppers and goes to town like that. He earns money from his garden and pays for his natural gas. Now I have cucumbers and tomatoes in my garden. We don't go to the market.
Farming? Have you ever left
She sows clover with a field and gives it to her cows in the winter. He who does not have a field cannot raise animals. Feeds are very expensive. 10 years ago I was a pet breeder. I was giving her weight for 500 lira. Today we can keep only one cow. Feed is expensive, clover does not come if it is not in the field, it cannot harm me. The weight of milk today is 3.5 lira. It just takes piles and bait. Some people also make yoghurt with milk and sell it.
I have a head too …
Gune Yavuz is a new pioneer. She became the leading female provincial chairperson of the Bhatan Party and quickly realized the hierarchy within the organizational structure. "Women come and ask every day," she said. Gune President, you promised us, what happened at work? We said Bismillah, we did not come to Rahman. 'I am waiting for the news of Ankara. I am your president, I also have a president. I say, 'Give me a job so I can give you a job.' It would be nice if women could start a workplace … it would be nice if we had a provincial building and hoisted our flag! My wife asks me, 'Your two hands, how do you take four watermelons?' He put one hand and the other in my arm. In my one hand, under the other hand, four! People can do anything to fight. "
There was a time of violence against women
We wonder if there are beaten women in the village. You know, the eastern provinces or the feudal structures … "I have never seen beatings in my own village. There are some who drink outside and use violence at home. But very little, because if a woman is a victim of violence, she will leave. In the past, women used to suffer. It is said that he came to this house in wedding attire, he will come out after the shroud. And no! Forget the beatings, when bad words come out of your husband's mouth he says I will not be your wife and goes back to his father's house. His eyes opened. Our grandmothers and husbands used to beat us with sticks, she says. That era is over. "
Leading women are meeting with new leaders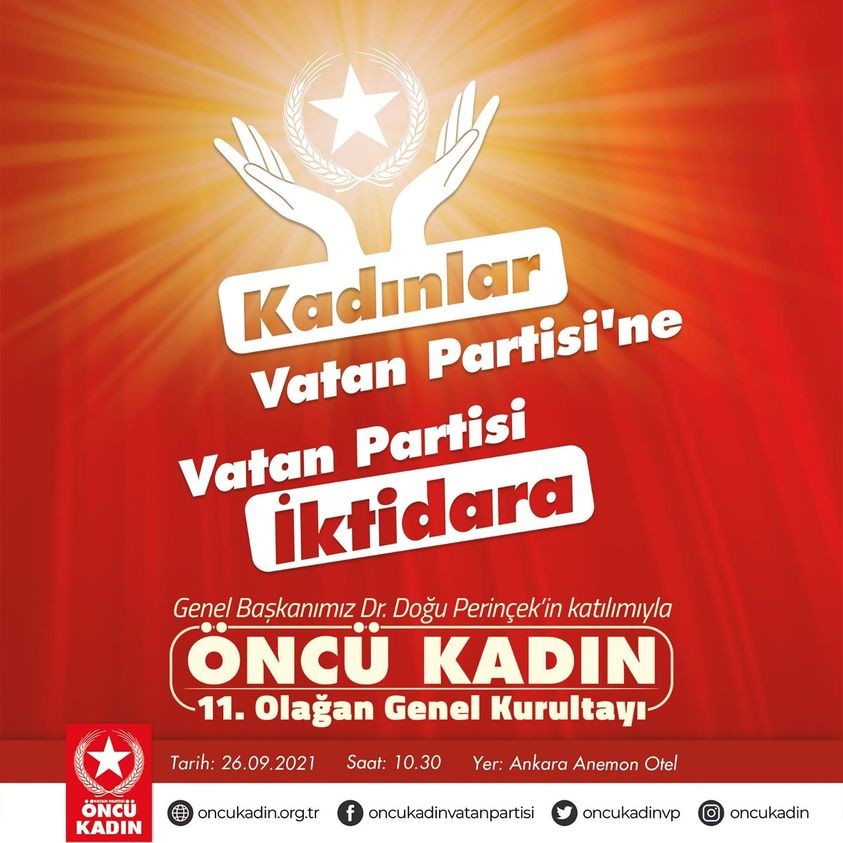 Meltem Ivali, the leading female chairman of the Bhatan Party, said that the Bhatan Party was making an organizational leap in the eastern and southeastern region of Anatolia, as it is in every corner of Turkey. Aivali said: "We are uniting in our solution program on the principle of production and unity. Pioneer women meet new leaders. We broke our shells, we embraced the women of Turkey. We will increase the struggle of productive women in Muss. We are planning a women's cooperative under the leadership of Gune Yavuz. Women want to produce now. He wants to manage, not just produce. Women want to be in government. We will join hands to bring Nari and Batan Party to power. We will bring women to power. "