class = "medianet-inline-adv">
Screen usage starts from 6 months
Professor of the Faculty of Health Sciences at the University of Ankara. Dr. Ainur all aihanah

"The technological development of the developing world is also included. With the development and spread of technology, phones, tablets, computers and television screens, which have become the tools we use most during the day, are used by adults as well as children. Recent studies in our country have shown that the age of screen use has been fixed at 6 months. The use of screens like phones, tablets, computers and televisions from an early age negatively affects their development. Screen addiction is one of these negative effects. Being attached to the screen has a negative effect on the physical, motor, social, mental and cognitive development of children. At the same time, it was determined that children with screen addiction and those who were not supervised while using the screen had a delay in their cognitive development compared to their peers. It was also determined that screen addiction increased the symptoms of attention deficit and hyperactivity. In a recent study examining the impact of educational programs with families on children's use of screens in this regard, an increase in children's attention span was determined due to a reduction in screen time. Although it is recommended that children between the ages of two and five spend one hour a day and spend quality time with their parents using the screen, recent studies have shown that preschool children are exposed to 5 times more screen time than recommended. Screen addiction causes sleep problems in children such as sleep deprivation, sleep disturbances and sleep disorders.
I
It is not right to ban the screen
Green Crescent Deputy Chairman. Mehmet Dink: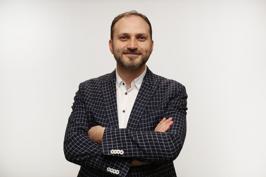 "Everything has changed in our lives with the introduction of digital technology. The rapid spread of these technologies and their manifestations in every field has changed our reading lifestyle. Two groups are formed. The first means 'digital immigrants', who know digital transformation. The other is Digital Natives. In other words, those who have seen life digital since birth. It is impossible for digital natives to imagine another life. They see the screen from the moment of birth. So it is a part of their lives. The screen makes our lives easier. We cannot remove it from our lives. However, if there is a reversal of natural development and people are harmed by it, if there is irreversible harm to children, we need to stop and think. . This situation is exacerbated during epidemics. Preparations are now being made to return to normalcy. We need to stay away from continuing the behavior and habits of that time. Both mothers and fathers need to make new arrangements for their children. It is not right to ban. Children need to be helped in terms of content and time. If children encounter unusual content while returning to real life, they will inevitably run away into the virtual world. It's important to advertise in real life and make it interesting. We are going through a difficult time. Our children should be our priority. Everyone has to do their part. The phrase 'a village needs to be established to raise a child' is very important to me. In addition to parents, the whole society has to work together for the development of children. "
class = "medianet-inline-adv">
Pay attention to these questions!
Eskişehir Osmangazi University Faculty of Medicine Department of Child-Adolescent Psychiatry and Disease Faculty Member Association. Dr. Tülin Fidan points out the importance of the following points in evaluating the use of screen media as a problem:
"A. It's hard for my child to stop using screen media.
2. The screen environment is the only thing that inspires my child.
3. The thing my child thinks about is the screen environment.
4. My child gets angry when he can't use the screen environment.
5. The amount of time my child wants to use the screen environment is increasing.
6. When my child is having a bad day, the screen environment seems to help him feel better.
7. My child's use of screen media interferes with family activities.
8. My child's use of screen media causes family problems.
9. My child is hiding in the screen environment. "
Dr. If the answer to most of these questions is 'yes', then Fidan lists what needs to be done as follows: "Review the rules of using the screen with your child. Again, establish clear timelines, clear and precise rules and apply them consistently. Be careful about the safe use of age-appropriate screens. To protect your child from the dangers of the Internet, build a positive, communicative relationship with them so that they can tell you if there is a problem. Support your child to create off-screen activities. (Such as activities, games, chats, social activities, playing with family) Set clear restrictions such as shortening screen time if time and rules are not followed.
class = "medianet-inline-adv">
Need a colleague not a screen
Deria Shahin, Pre-School Teacher, Founder of Karatarkali Day Nursing Home: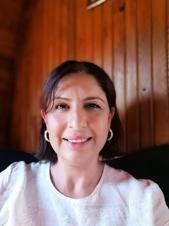 "First of all, after the epidemic, the number of screen addictions of our children has increased a lot. We observe it not only in children aged 36-48 months, but also in children aged 24 months. Parents are also aware of the problem. That is why they want to send their children to school. In children with screen addiction, we detect negativity such as monotonous speech, not wanting to make sentences, not making eye contact, not communicating, repeating what someone wants. The screen responds so quickly that the baby; The child feels that he can control everything with his finger. He cannot tell the difference between the virtual world and the real world. Since the child plays alone in front of the screen, he does not follow the instructions while playing in the team and becomes irritable when the game is interrupted. We offer them the real environment. They do not like to change places. Circumstances such as having difficulty walking from the garden to the classroom, having difficulty entering the classroom from the garden, or changing the game can also cause this addiction. If there is a rapid movement of the eyes, movement of the hands and arms, dull appearance, apathy, we refer you to a specialist. "