Children aged 0-6 years make up 11.5% (8.8 million) of the Turkish population. 2.7 million children aged 0-6 years live in the poorest 20% of households.
Scientific research shows that children growing up in families with high socio-economic status can hear 45 million words by the age of 4, whereas children growing up at low socio-economic status can hear only 13 million words.
Literacy skills, which emerge as a result of language development at an early age, positively affect children's academic success and confidence in the years to come. To close the gap of 32 million words, children need to be taken beyond the limits of their daily lives and introduced to their new words and ideas through books.
Helping in child development with books changes the destiny of not only children but also the society. The 10 percent increase in the population of children developing basic literacy skills coincides with a 0.3 percent increase in the annual growth rate of that country.
According to Senem Başyurt, general manager of the Mother Child Education Foundation, 71 percent of children aged 0-5 in our country do not have a children's book at home or have less than 3 children's books.
It is seen that families mostly spend time together at dinner and on weekends, but watching TV takes first place in the activities done together. The percentage of those who say they have not read a book in Turkey is 44%. While watching TV for an average of 5 hours a day, reading is only 6 hours a year. 67% of low-income families do not read to children at all. Even in wealthy families, only 13% read a book every day.
A Future that Reads project aims to reach 100,000 children
A Future Reading Project, designed for children aged 2-7 years who are at risk and with low socio-economic status, improve children's language skills as well as develop a love and habit of reading and raise awareness among parents about its importance. . To read
The project has been implemented since 2016 Face-to-face training program Reached more than 12,000 children and parents.
A Future That Reeds project will be launched on April 23, 2021 to create a wider social impact. On digital platforms Moved Fazil did his own composition and scriptural work for that project. Artists, writers and experts such as Eiffar Gordal Unal, Bahar Eris, Sevda Mustafaoglu and others support the project.
With each book reading, children learn new words on the digital platform, which was created to enable parents and children to read books whenever they want. The goal was to increase parent-child interaction after reading the book, with games and activity tips designed specifically for each book. Platform video has been viewed 170,000 times.
One of the most important steps in the future is reading Book set Contact parents after posting. Volunteer educators call each family where the set is sent, introduce parents to the materials on the set and explain how they can use the materials. The book set has reached 7,000 homes so far. The goal is to bring together 100,000 children with book sets.
TEV has awarded 269,076 scholarships in the country in 55 years.
The Turkish Education Foundation, which has been working for equal opportunities in education for 55 years, introduced its new scholarship holders at a press conference who were entitled to outstanding achievement scholarships in the new academic year. Chairman of TEV Board of Trustees Om M. Coke, Chairman of the Board of Directors of the TV. Dr. In addition to Mehmet Shukru Techbus and TEV General Manager Banu Takin, new scholars were also present.
This year, 80 more students in the top 5000 in the Undergraduate Placement Exam will benefit from the Outstanding Achievement Scholarship, which is currently benefiting 245 students. The selected 80 young people will try to realize their dreams in their careers with the help of Turkish Education Foundation.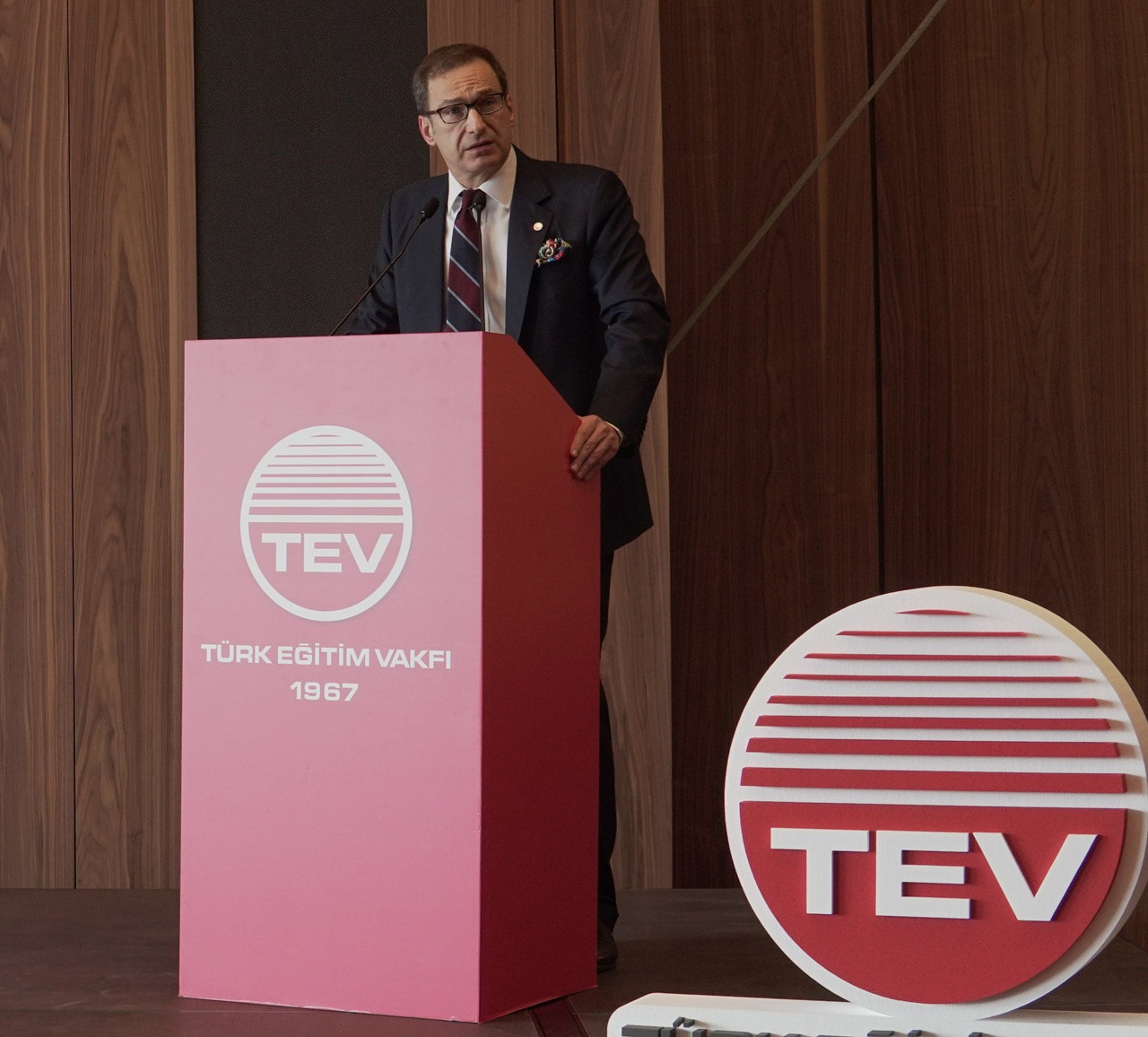 Noting that they have been working for the bright future youth of Turkey for 55 years, Om M Kok, chairman of the TEV Board of Trustees; He made the following remarks in his speech:Since our inception, we have provided 269,076 scholarships in the country and we have assisted our 2,124 young people abroad for their postgraduate and doctoral studies. In the 2021-2022 academic year alone, 9,370 young people in our country and 207 abroad are continuing their education with Masters and Doctoral Scholarships from the Turkish Education Foundation. We support our outstanding young people through our TEV Outstanding Achievement Scholarship project, whom we see as future leaders, which we created on the occasion of the 40th anniversary of our foundation and which we have continued since 2007.
As the Turkish Education Foundation; We not only provide financial assistance to our young people who receive outstanding scholarships; Our goal is to honor them for their outstanding achievements and to encourage them to speak out about the future of our country. As the Turkish Education Foundation, we have done for 55 years, we will build the generation in the years to come with a free mind and a free conscience. "
Future leaders
TEV graduate scholarship holder who completed his education abroad with a TEV scholarship 50 years ago, The new chairman of the board of the Turkish Education Foundation, Professor. Dr. Mehmet Sukru Takebus He said: "It is a great honor for me to be with our beloved scholars on this meaningful day. Because I also had a TEV Graduate Scholarship. Thanks to the TEV Scholarship, I completed my undergraduate degree in the United States between 1972-74.
It is impossible for me to repay the debt of gratitude to our foundation. However, I believe it is a relay race. I took the flag from our elders and handed it over to you. You will continue your education with outstanding achievement scholarship, fulfill your dreams and serve our country in the best way possible by taking up important tasks. I am proud of each and every one of you and congratulate you. "
TEV Outstanding Achievement Scholarship
Notably, the Outstanding Achievement Scholarship, awarded by the Turkish Education Foundation since 2007 to support future leaders, is a beacon for those who have excelled. TEV General Manager Banu Taskin He said: "Through this scholarship, where the top 5000 students of YKS can apply, we provide scholarship assistance to an average of 50-55 students in the fields of engineering-architecture, health sciences, administrative sciences, basic sciences, social sciences and so on. Law every year. This year, we are above average. 80 new friends will be able to benefit from this scholarship this year. Together with our other ongoing scholars, our total number of scholarship holders in the Outstanding Achievement Scholarship has increased to 325. With the strength and inspiration we receive from our partners, we will continue to work for each of our young people who aim to create value for themselves, their families, society and ultimately their country. I would like to take this opportunity to thank our valued donors who have made us proud to combine their opportunities for education. "
The first 5 thousand young people can apply.

Ranking among the top 5000 in the graduate placement examination for the TEV Outstanding Achievement Scholarship; Successful youngsters can apply for General Aptitude Test, Young Leader Competency Test, Composition, Video Test and Faculty Interview. Also, students who meet the same requirements and pass the preparatory class in 1st and 2nd year can also apply for the scholarship. To apply, these students must have successfully passed the preparatory class and completed the first year with a minimum GPA of 3.50.
From the field of industry, piano, harp, guitar, string instrument, wind and percussion instrument and from the field of plastics industry; Students who have passed their second year and have a minimum average of 3.20 can apply for the scholarship. The evaluation in the presence of State Conservatory and Faculty of Fine Arts members and painters selected art scholars who specialize in the subject.
Turkish Education Foundation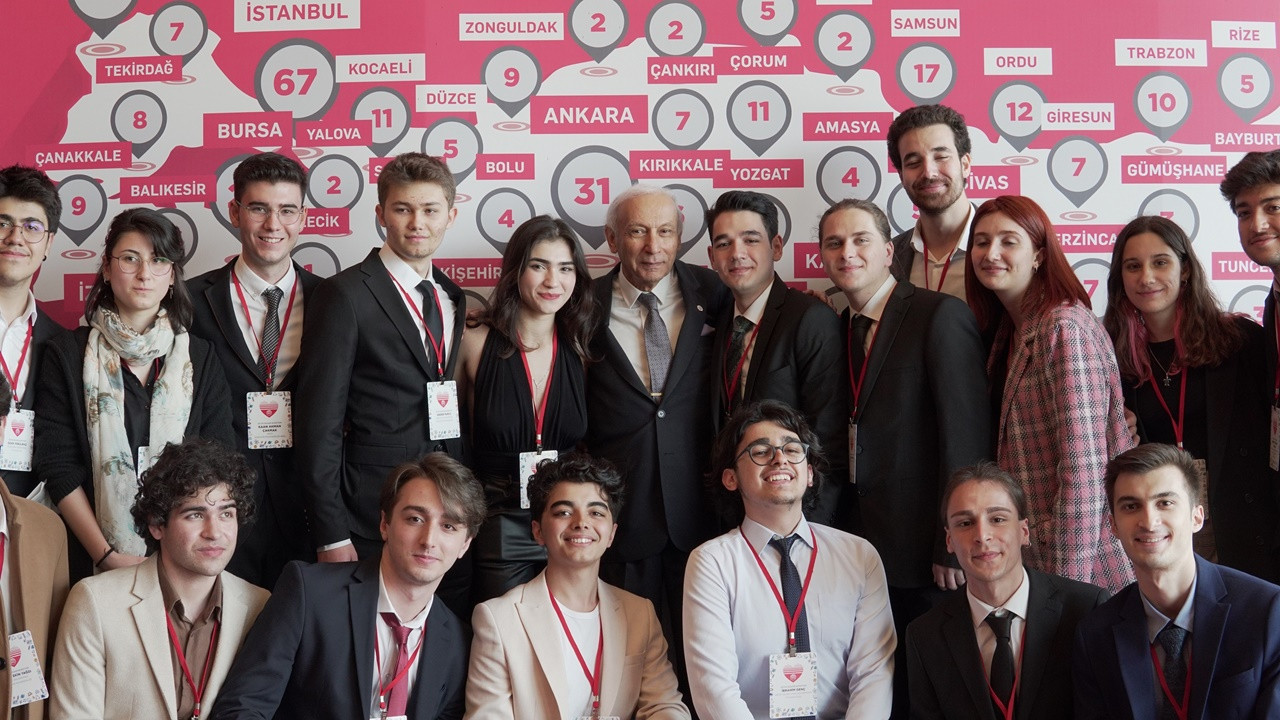 The Turkish Education Foundation was founded on May 4, 1967 by 205 Turkish intellectuals, led by the late Vehbi Kok, who devoted themselves to education. TEV, which supports pioneering young people who will contribute to Turkey and humanity by providing scholarships to successful students with limited financial means, and has provided nearly 260,000 domestic and 2,000 international scholarships since its inception in the education system in which they will grow. Supporting its contribution to education by creating 31 educational facilities, the Turkish Education Foundation also took charge of Inanak High School, which was established in 2001 to provide the necessary education to high-achieving and high-potential students at the high school level; The school is still operating under the name of Turkish Agitim Vakfi Inan Turkish Private High School (TEVITÖL). The Turkish Education Foundation has expanded its field of activity by opening girls' dormitories in Izmir, Trabzon and Ankara under the Turkish Education Foundation Student Dormitory Economic Enterprise.