Taşcı, who was employed at the Şehit Piyade Er Metin Now Primary School in the village of Dadela, 15 km from Yuksekova, 6.5 years ago from Eskişehir, was soon praised for his contacts with students and villagers.
Taşcı, who is keenly interested in the education of students and helps some disabled students to survive by taking lessons at home, used to go to the plateau with the villagers in his spare time to graze sheep.
He asked for re-employment in his hometown.
Teacher Alime Taşcı asked to be employed in her hometown Eskiেehir after 6.5 years from the village where she came with prejudice and fear, but had a very good day.
Taşcı, who was employed at Cengiz Dağcı Primary School in şifteler district of Eskişehir, taught there for some time.
The teacher in Alim, who was more than ideal in his school, wanted to return to Yuksekova, which he could not get out of his mind and wished.
He appealed to the ministry when his family supported him.
Sharing the situation with his family, Alim Tasi wrote a request to the Ministry of National Education to return to Yuksekova after receiving their support.
Evaluating the application of Taşcı, who said in his application that he wanted to continue teaching in the district where he had worked for many years, the ministry appointed him to the village of Inanli in Yeksekova.
"I'm glad to be back."
Alim Tasi, who started working at his new school in the district, spoke of his happiness.
Expressing his happiness at returning to Yuksekova, teacher Alim said, "I am very happy to be back. I will continue where I left off." Says
Noting that he was hired in Yuksekova in 2015 and wanted to relocate to his hometown Eskiেehir in September 2021 to stay close to his family, Tasi said he had served in his hometown for half a term.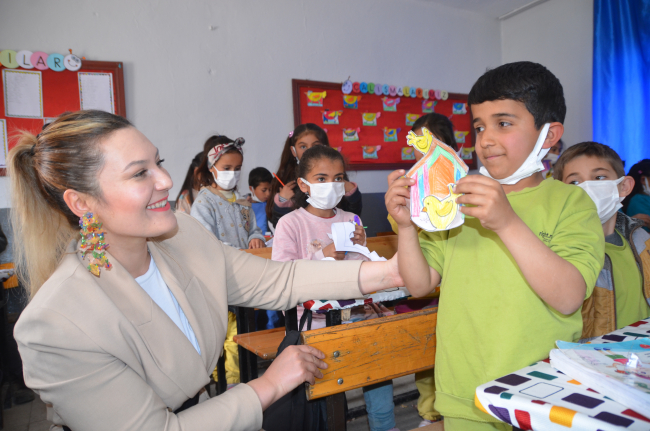 Mentioning that his school has more than the norm, Tasi said:
"I wrote a petition to the ministry. In my petition, I said, 'I want to go to the Yuksekova district of Hakkari.' When I was in Yuksekova, 'When will I go?' I never thought of it. I always woke up with joy and happiness. I think that the children studying in the village are very special wherever they are. "Even when I'm walking down the street in Yuksekova, people smile when they see me, they pass me by saying hello. It's a great honor for me."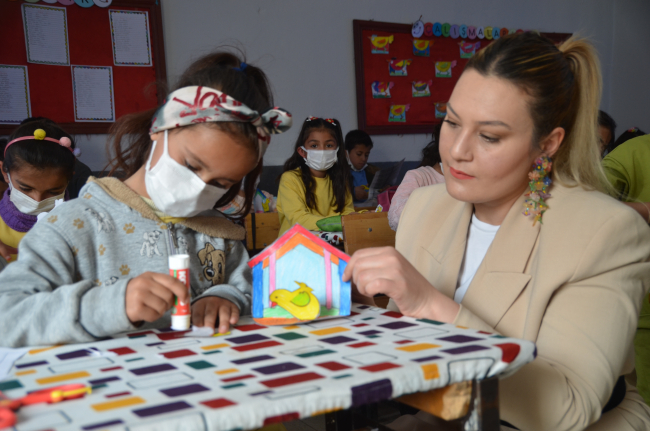 "My biggest goal is to be sunbathing for kids who want to bloom in the snow."
Noting that his family did not object to his return to Yuksekova, Tasi concluded:
"As a teacher, our duty is to build educated people who are good for their country and nation. I also try to fulfill my responsibilities properly. I try to set an example for the children. Being a village teacher can be a burden to anyone. Colleagues, but I've always done it with love. Because I was born and raised in a village myself. "I felt what the children felt. My biggest goal was to have sun for the kids who want to bloom in the snow of this region, which is why I wanted to go back to Yuksekova. I would like to thank the officials of the provincial and district national education departments who have assisted me in this process and have not lost their support. "
"We loved Alim teacher very much"
Mariam Siftchi, a second-grade student, said that although they had met Alim a few days earlier, they were getting along very well and said, "My reading was accelerated with her arrival. She teaches me new things very well in lessons. In class. "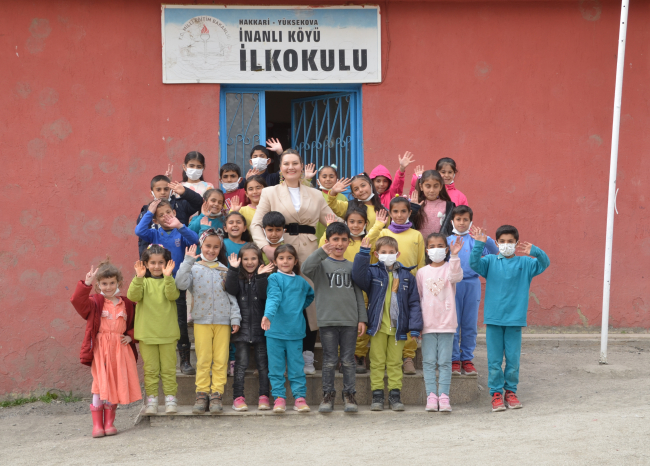 "She bought us sweatpants and clothes. She does very nice things for us. I hope she stays with us in 3rd grade. We like teacher Alim very much," said Ekrin Ayhan, a student. We used to do fun things with our teacher in our class. We made our board. I wanted to come to school even though I was sick when my teacher Alim came to school. Because a lot of us used to have fun with him.