Rising fuel prices have boosted demand for economic vehicles. Consumers are leaning towards hybrid and electric vehicles. Internet search has increased
When buying a car in Turkey, criteria such as price, brand, second-hand quality, design and fuel consumption are taken into consideration. However, this ranking has changed after the rise in fuel prices. Fuel costs have risen to the top of the list. Consumers are leaning towards cars with lower fuel consumption. Recently, visits and phone calls to authorized dealers have increased. Many customers are asking about hybrid and electric cars. The search for hybrid and electric vehicles on the Internet has also increased. According to the study, hybrid vehicles consume about 15 percent less fuel than diesel cars and 36 percent less fuel than petrol cars. Hybrid vehicles have less impact on environmental pollution because they reduce emissions as well as save fuel. Electric cars, on the other hand, continue to be more profitable than diesel and petrol vehicles, despite rising electricity prices. In addition, periodic maintenance costs are lower.
Choice of Fleet
In addition to individual customers, companies are also interested in hybrid and electric vehicles. Recently, the number of companies replacing their fleet of vehicles with hybrid and electric models has increased. Aiming to reduce the carbon footprint, sahibinden.com has replaced 79 percent of the company's 204 vehicles with hybrid models. Market share of hybrid and electric vehicles is growing in Turkey. Shares of hybrid cars rose 12.0 percent and electric vehicles 1.3 percent in March, according to the Automotive Distributors Association. In March 2022, 6,024 hybrids and 638 electric vehicles were sold. At the same time in 2021, the market share of Hybrid was 8.2 percent and that of Electric was 0.2 percent.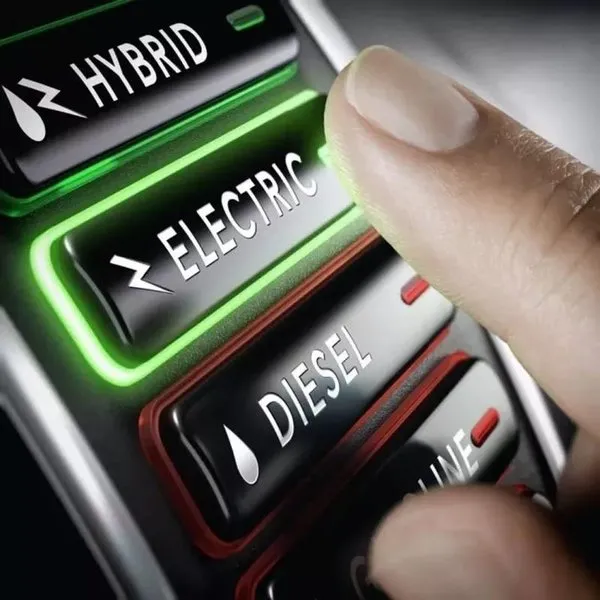 There is no demand for any vehicle
In the first three months of the year, hybrid car market share was 9.6 percent, while electric car share was 0.9 percent. In January-March 2021, hybrid share was 8.7 percent and electric share was 0.2 percent. At this time 11 thousand 228 hybrid and 1063 electric cars have been sold. Sales of electric vehicles have increased by 243 percent. Sales of hybrid vehicles, which were suffering from supply shortages due to the chip crisis, fell 17.1%. Companies that could not find the car could not fulfill the orders.
Turkey's position is second
According to a study by The Automotive Sectors Future Journey 2022, prepared by global consulting firm Simon-Kutcher & Partners, Turks are second only to Norway in the ranking of the most open-minded consumers in the world of electric cars. The study also measures consumer demand for electric vehicles. "Do you want your next car to be electric?" Although 41 percent of owners of internal combustion engine vehicles said "yes" to the question, they explained the reasons for their choice with cheap charging, design and a pleasant driving experience. For owners of hybrid electric vehicles, the "yes" response rate has reached 90 percent.
Market share has increased 41 times in 10 years
In 2021, electric vehicle sales increased 108 percent to 6.75 million units. The market share of electric vehicles was 0.2 percent in 2012, reaching 8.3 percent in 2021. Thus, electric vehicles have increased their market share 41 times in 10 years.
1 million electric roads in 2030
Ayşe Ece Şengönül, general co-ordinator of Sharz.net, which has 300 charging points in Turkey, said: Charging stations. "In the future, habits will change, instead of getting energy from fuel stations, they will be able to charge their homes, workplaces, shopping malls, schools, hospitals and their vehicles. Recreational facilities parking lot. After regulations and incentives, interest in electric vehicles will increase, "he said.