In today's episode of our article series entitled "Imam Hatipalilar, the Traveler of the Right Path" Konya is one of the first graduates of Konya Imam Hatip School, the 200th student of the school, a kind hearted man, a lover of mysticism, a complete bookworm. , Attorney Mostafa War's views on the Imam Hatip School and the first memoirs of that year. We are sharing with you.
I am from "Gaba" village
I was born in 1937. I was born in the village of Pinarbasi in Beshehir. After Hüyük became a district, we joined Hüyük.
The old name of my village "Gaba" was abandoned because the meaning of this name is not known, because this name is not a good name.
I studied this problem. Shuara Teskeres has a poet named Ruknetin. Rüknettin says China has a Gaba state. Turkey has the villages of Sinop, Van Amasya and Gaziantep Gaba. Mollah Mehmet, who is the subject of the TV series Karailan, is a hero who fought and was martyred with Shaheen Bay in defense of Antep. I have learned from his relatives that Mollah Mehmet is from Gaba tribe.
Since there was no primary school in my village, my father followed me after my brother, who was born in 1933. In 1942, when I was five years old, I moved to Ilmen, where there was a school with my brother until the third grade.
Ilmen was a trainer. He was from the village. They do a course for three months and become an instructor.
It was taking one student every three years.
She was in 2nd grade when we went. The instructor did not reject us. After teaching 1st class for about a month, he moved to 2nd class.
The school was a room. It had a door that opened to the outside. We had an extended board for sitting with six supports. There were no rows, no books. Dust everywhere.
The instructor had a book, he said, we used to write it. He taught us to read and write and the four operations.
In 1944, we finished three-grade school and came to the regional boarding school in the village of Kavus.
I saw the school building, desk, table and blackboard here for the first time.
Ahmet Ozkan, who was chosen as Konya's best teacher of the year in the eighties, was a teacher at the school in those years.
I graduated from Sergeant in 1946. When I finished school, my dad didn't send me to high school, even though his friends told him to send this kid to school. My father studied in a madrasa. He was a businessman. He did not send me to school after primary school, claiming that there was anti-religious behavior in schools.
First, I continued to learn the Qur'an for two years from a teacher named Ali Mollah of Gocheri village. Jayabar was a perfect village.
I became a student of Ahmet Effendi of Gesi village because his recitation is good. I studied with him for two years.
In 1951, I came to Konya to complete my Hafez degree and enrolled in the Quran course at Bulgur Tekke with Hakki Ozimi.
I have been studying here for almost a week now that Imam Hatip School has been opened.
I used to return to the village with sandals on my feet. Otherwise I would have read.
If I came back to the village, I would be Hafiz and shepherd even if Hafiz finished. My brothers and friends did that.
Imam Hatip schools are appreciated here. We sign up and move on.
Are you a hockey student?
I don't know the city. I came to Konya first. I started asking where is Imam Hatip School.
They said on the streets of Istanbul.
Someone described. There is a white flour sack next to Feni Bakery. They said you will come back from there, if you ask about your school you will get it.
In order not to get lost, I went to the street where the sack had been for several days.
At that time I was in the Qur'an course. After that, I was admitted to the Turkish Education Dormitory. Eating and sleeping are included in the dormitory. It was very close to the school. I was very comfortable that year.
Although my father's condition was good, my father could not afford the dormitory. It was heavy. For the second year, I left the dormitory.
We started school in our first year at Police School. Halit Güler was on the roof, I studied in the school's largest classroom.
Our Quran teacher was Hakki Ozimi. During the lesson, the student's turn came only twice every 45 minutes. We didn't take full advantage of her at school.
That year, my teacher led Tarabeeh prayers with Elemter at the Medan-Ahmet Mosque for a month. I listened to him for a month and took him in my mouth. I prayed behind him for a month.
Those who know how to read the Qur'an, as soon as I start reading, they say, are you a student of hockey?
We studied in second class in Idmanurdu administration building. They used to call it Hafiz School. When we got up in the classroom, we went to our own building.
There were female teachers in our school. They were dress independent. One particular mathematician was Miss Remze. She made us all cry in math class. My math class was not weak, but my friends suffered a lot.
Among our culture lesson teachers were female teachers. Friends in our village have never seen a female teacher. In fact, one of our teachers did not welcome the arrival of female teachers in the school.
Our teacher Hacıveyiszade welcomes new female teachers to the school. Our teachers would go to the doorman's house during the break, drink tea, perform ablution and start prayers.
The female teachers, who were close to performing the ablution, would see her, someone would take the ivar to our hodgepodge while performing ablution, and someone would wait for her hand to dry after performing ablution.
Our teachers have trained them perfectly.
The teachers treated him with the utmost respect.
All right, Dad
We are in 4th grade. My teacher is teaching the class. He also has a prayer cap on his head. An administrator came.
My teacher says inspectors are at school, take off your prayer cap so inspectors don't say anything.
Our teacher said, "OK, my dad" …
He took off his jacket. He took three steps. He wore it again.
After a while a lady inspector came.
My teacher waved to greet the female visitor.
Didn't even snatch the title
Mrs. Inspector showed great respect to our teacher. Our teacher's spiritual fuzzy surrounds people. It is as if a spiritual light surrounds our classroom.
During the years that I was in Istanbul, I was a student of Sheikh Ibrahim Fahreddin Effendi, a surgeon at Karagumruk. He loved me very much. Mozaffar Ozak was his student. When we sit next to him, we are in a mood that we are in heaven. You will be at peace with Ulama Ivaliullah.
You will feel that peace and feeling next to our Hacıveyiszade Hodja.
Our teacher Hacıveyiszade is a person who has gone through a lot of hardships. They were not taught in those years, they were constantly followed.
When Imam Hatip School was opened, his love was seen.
She just got her Laila.
He had a way of moving that no one was happier than him.
Who will call you?
Before school, I said I would study in Istanbul last year. How do I read? They said go to Kadinhani, write a letter to Topba and tell him to save you.
I got on the bus. Inside was Körükçü Hoca. He was sitting with a saddlebag on his back. Next to him is a farmer, wearing socks in his trousers.
I wondered how such a person could sit next to a teacher.
The car moved away. The man sat in the back seat of the car. I looked at her as if she were smiling at me.
I went and sat down beside him, then asked;
Uncle, where are you going?
To Ladik.
Who will they call you?
They call us Ahmed Aga from Ladik.
My child, I continued my questions;
How do you do that?
I was injured on the south front. I lost my way. It started because Khidr came and saved me. He didn't say much. He even spoke very briefly.
I said, Russia has occupied Europe, Syria has occupied, what shall we do?
"Don't be afraid, we have friends who, when you move your hand, there will be nothing like Russia," he said.
However, we talked privately until Ladick.
He is about to land, I will read, I said pray for me.
He said, 'I hope you get better, your job will be.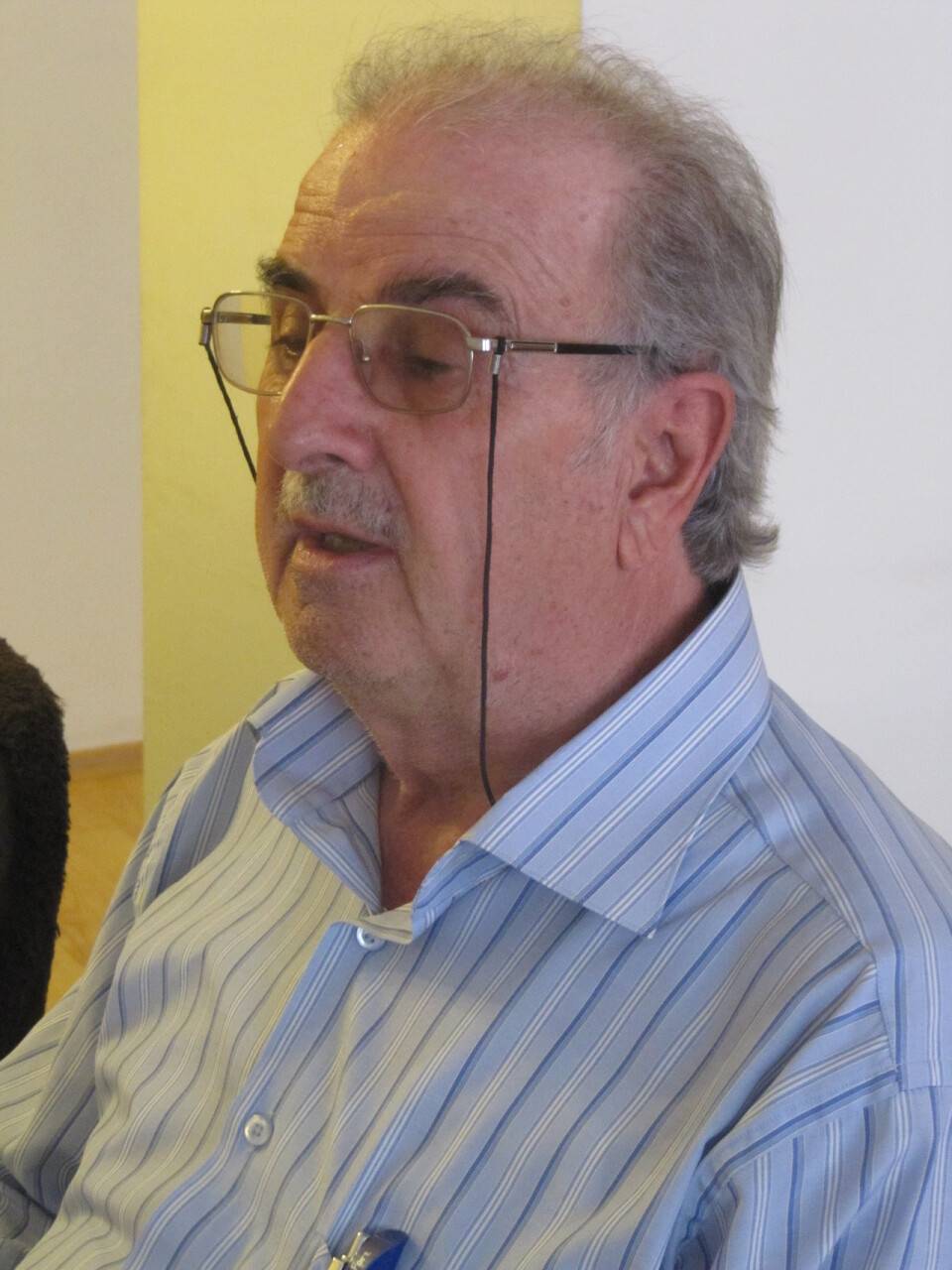 We give it to you wherever you want
I toured Istanbul. I was not looking for patronage. I talked to Mehmet Effendi of Gonen and Samiha Ayvardi. They were waiting to insist.
Not the first year.
Second year school is over. We tested for maturity. I finished school with a good grade. In July, I appealed to Istanbul's Mufti Om Nasuhi Bilman. I wrote earlier in the letter. I said sir I will read, give me a mosque next door.
"I have to win the test," he said.
I could not win the test where Mawlid and Hafez are.
I went to the education manager. Write a letter to Dianet and write a letter to Ahmed Salih Korur, Under Secretary of Menderes and tell him the situation.
I sent a letter explaining that I was a graduate of Imam Hatip School, while I was standing, those who were not graduates of Imam Hatip School were appointed, they did not accept me, but they appointed those who were in charge of Imam for three months.
I went to the Mufti for a friend's work. Come on brother, where are you, they said, we will take you wherever you want.
I said you fired me. When they opened the file, they found a letter to find the child and give him a job.
I was very embarrassed at that moment. After my letter, they warned Omar Nasuhi Bilman.
They say we have 17 open mosques. Whatever you want, let's put it there. After this assignment, I am taking the first responsibility among the graduates of Imam Hatip School.
I have visited 17 mosques. Behind the Fatih district governor's office, there is a place called Çırçır. I like the Mollah Zayrek Mosque here. Mola Zayrek established his madrasa here. I finally settled here. The Zayrek Mosque was a historic mosque of the monastery. He had a three-story house. It was close to the faculty. He had 2 Imams and 2 Muazzins. The headman said, "There is no church here anyway, you students, relax."
As a community there were some traders in the vicinity and there were also Arabs from Sirte.
They did not consider us gods. They were not admitted to any high school. A professor next to me came and picked me up. He admitted me to the final year of Takasap Private Evening High School in Aksaray. At that moment, the prayer of Ahmed Aga of Ladik came to my mind. It was a blessing I can't explain. (Errol Sunat)