Home Minister Suleiman Soylu said they had built 57,306 briquette houses, of which 77,000 were designed in Idlib and aimed to reach 100,000 by the end of the year.
Turkey continues to build shelters for Syrians in cities devastated by the Syrian civil war.
In this context, the construction of briquette houses in Idlib has gained momentum.
Interior Minister Suleiman Soylu passed through the Silvegozu Customs Gate in Hatay, where he arrived in the morning in the Idlib region of northwestern Syria, comprising AFAD.
Soylu Idlib attended the turnkey ceremony of the briquette houses built on the video
Solomon Soylu was present at the ceremony
According to the DHA, Minister Soylu attended the turnkey ceremony of the briquette houses built in Idlib.
President Recep Tayyip Erdogan also attended the ceremony via video message. Following President Erdogan's message, Minister Seoul celebrated a holiday for Syrian civilians. Minister Soylu, "Today, we bring you greetings from Recep Tayyip Erdogan, the voice of humanity, the voice of the oppressed, and the voice of conscience. It is not just a place where briquettes are opened. This is the area where the voice of rights has been raised and where rights are Used expressions.
"Fellowship"
Noting that Turkey has built relief bridges for millions of people over the years with 12 non-governmental organizations, Minister Soylu continued:
In particular, briquette houses were built here in 81 provinces of Turkey, consisting of our governorships and among our private companies.
One day we were in the cabinet, in the cabinet. In our cabinet, the President asked the ministers one by one, 'How many brick houses will you build?
Put your hand in your pocket, help our brothers with the salary you will get. ' He gathered the parliamentary party and told the deputies, "I will see all of you, how many briquettes you will make for our brothers." Here, we have the support of each of our 81 provinces, our ministers and our deputies. It has the signature of brotherhood. "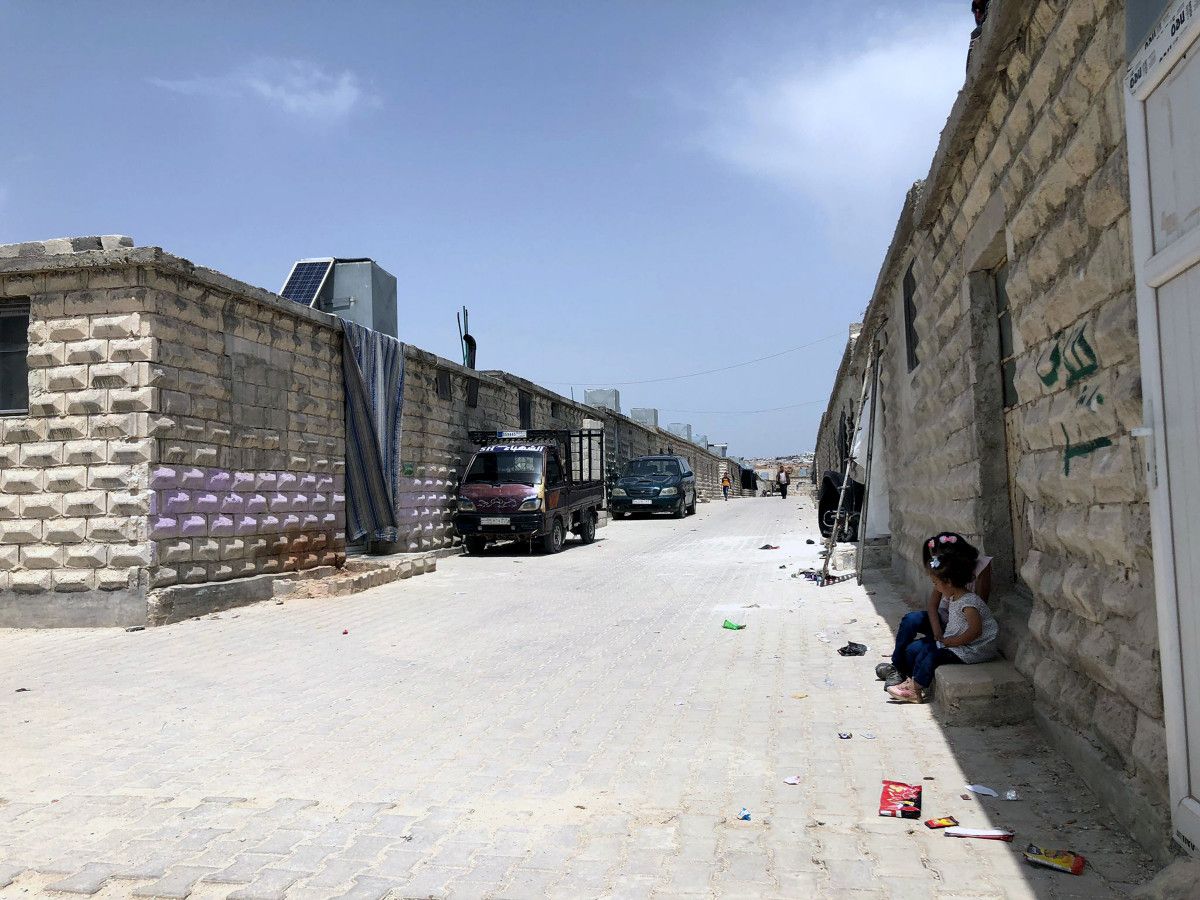 "56 thousand houses completed"
Minister Seoulou also assessed what has been done in the region. "We have not only designed 77,000 projects here, we have completed 57,306 of them, 9,700 houses are under construction. We are starting to build 10,000 houses. As Recep Tayyip Erdogan has instructed, we will finish 100,000 by the end of the year. , With the permission of God, with our friends.
A total of 63 schools are being constructed
We have completed 50 schools here, we are running 23 schools, a total of 73 schools. We have completed 26 mosques, 24 of which we are continuing. We have created 10 health facilities, we are continuing 13 of them. We have created 11 social facilities, we are continuing 7 of them.
"You reminded us again."
We have completed 7 parks, we are building 18 playgrounds. We have finished 21 ebbs, we are continuing 13 ebbs. We have built 36 water wells, we are building 4 water wells I will tell you the instructions that Tayyip Erdogan gave me. The road inside the brick house was dirty.
He told me; 'Soon you will make all this hard wood. Because I will not miss my brothers. ' We have done a lot of them and will continue to do so. On the one hand, we have brought water, electricity and each of them here. God bless you. You reminded us again. We know we are in a test before Allah Almighty. You helped us not to fail this test. " Evaluated her.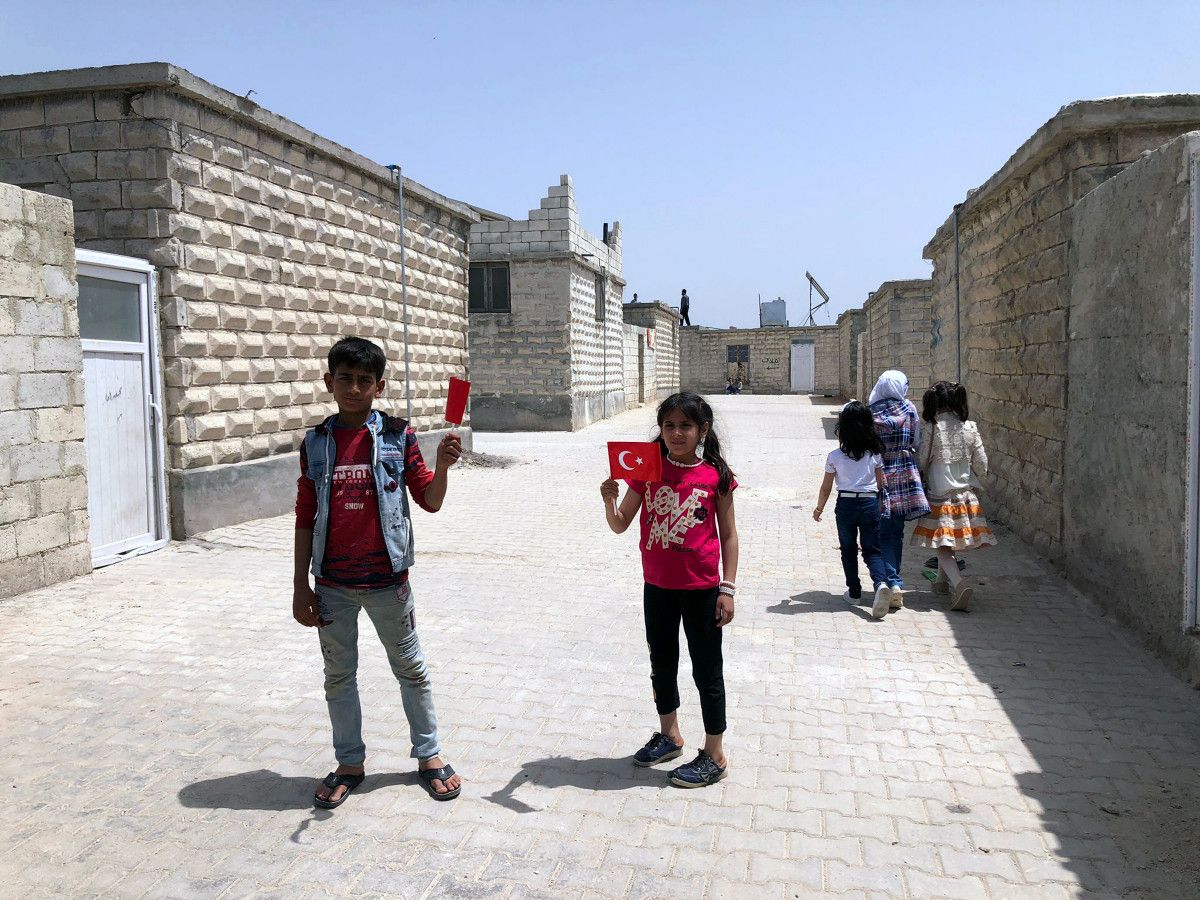 Houses will be built for the displaced Syrians
Minister Soylu mentioned that they would start a new initiative, "Our President has given another good news. As millions of people are being created in Idlib, we are now embarking on a new initiative. Houses will be built for 1 million Syrians living in Turkey in Jalabrus, Azez, Al-Bab, Ras Al. Turkey. .
We will do this internationally and with our own charities. Again it will be done in combination with AFAD. The projects have been completed. It will start soon. President Recep Tayyip Erdogan has addressed both the G-20 and the UN General Assembly.
He said; 'Let's build a house for our displaced brothers in Syria in a northern Syrian band near Turkey. He told the world, those who claim to have a lot of money in their pockets, those who have been exploiting the world for centuries, those who shout that we are Western civilization. But their eyes do not see. They have no ears to hear.
Their hearts are hard and they do not understand. We lived together year after year. We prostrated to the same qibla. We were at the Kaaba with our President 3 days ago. We prayed to Allah and said, 'O Allah, help these oppressed people, You are the Helper, You are the Mighty and the Mighty'. Witness God, our brotherhood will last until the end of the world. We will not hand you over to oppression. We will maintain our brotherhood until the end of the world. God will not condemn us to the world and to the oppressed. " Says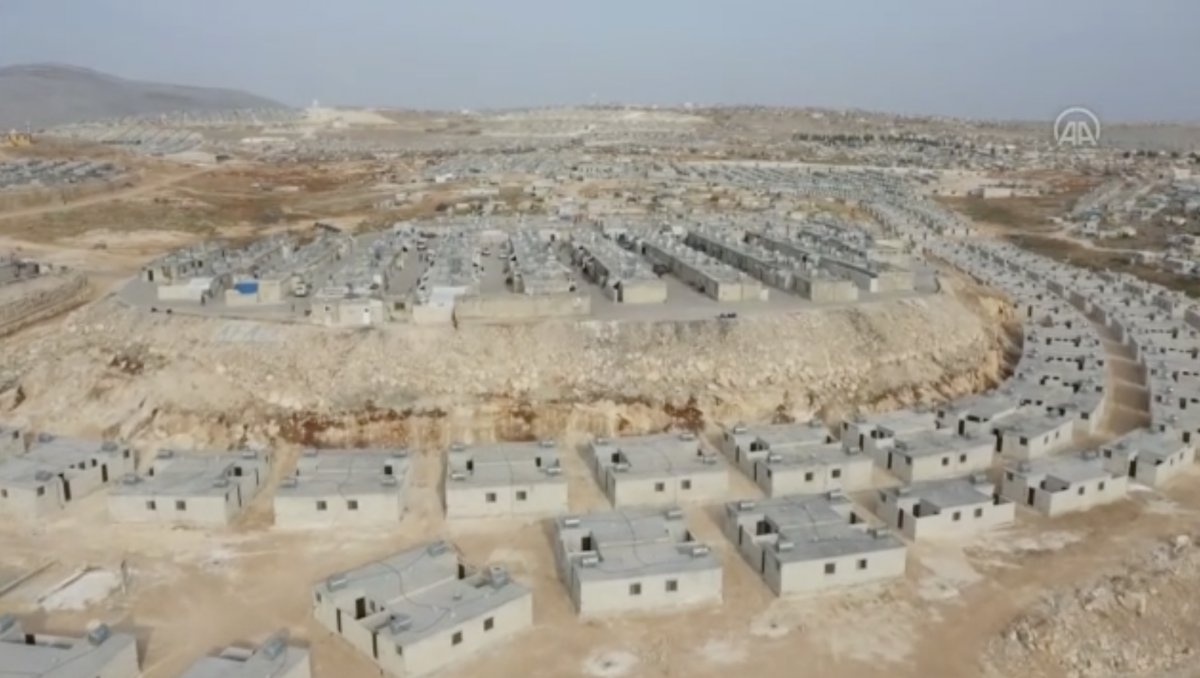 "Wherever there is persecution, we are against it."
Noting that Turkey does not only help Syria, Minister Soylu said "The West continues to colonize them. We exist together with the Rohingya Muslims in Lebanon, Yemen, Afghanistan, Pakistan, Bangladesh. We exist in Ukraine. Wherever there is oppression in the world, God is witness, we stand together against it. If not for us, these children In this world and in the next, I urge those whose consciences have been hardened, not to be deceived by the blessings of this world, the great test. "What should the world and humanity do? We have to tell him. We have to be united." Says