In today's episode of our article series entitled "Imam Hatiplilar, the Right Path Traveler", we are sharing with you the first part of the memoir of Mehmet Dogru, one of the first graduates of Konya Imam Hatip School, the 258th student of that year. .
One of the first graduates of Konya Imam Hatip School, student number 258, Irfan and one of the founders of Damla Publishing Company, is one of the most important names in the publication. Life, the views of former Eminun Mufti Mehmet Dogru about the Imam Hatip School and the views of those years We are sharing with you the first part of his memoirs.
Good luck Imam Hatiplar open
I was born in the second month of 1938 in the village of Dineksara in Kumra. The village where the Karsamba current has gone. We moved to Konya when I was 4-5 years old.
My father was an uneducated farmer who taught himself to read and write. My mother also had no education.
So there was no one in our family to guide me.
I graduated from Ulurmak Primary School in 1951. There were two Qur'anic lessons in Konya. One is the Qur'an course at the Bulgur Tekke by Hakki Ozimi Hokefendi, and the other is the Quran course at the back of the Kapi Mosque, led by Azad Osman Effendi.
My father admitted me to Azad Osman Effendi's Quran course. I started going there.
When we were going there, I think Imam Hatip School was opened in late November and early December. May Allah have mercy on him, Azad Osman Effendi, the teacher of Quran course, immediately took a group of 15-20 students including me to Imam Hatip School.
My father, who heard that the Imam Hatip School had opened, went to the governor's office, where the registration documents were found. They said, come and make these documents and come back.
The first application was from my father.
By the time my dad prepared the documents, 17 people had made their documents and registered. I signed up as 18th.
I am happy that Imam Hatip School has been started.
May Allah bless those who have opened it.
Otherwise, many like me would not be able to read.
Our friends like Uzunpostalcı will not be professors.
They can't read.
Will they wash the furnace from here?
When we graduated from primary school, they said that it is better not to study at all than for our child to be a cowherd.
When Imam Hatip School is started, those who cannot read like us enter this school.
Mustafa Atees, Ahmet Baltasi and Bairam Baspinar were our elder brothers. They were Hafiz, they knew Arabic. They were our elders.
Haretin Karaman went to school for a week. When he grew up, he stayed on the next circuit. She dropped out of school.
Before Imam Hatip came to the school, we used to read it secretly with some hojafendis around us. Then they used to sew our navel with hood cloth. We hid the elixir jujube in our stomachs.
Uluarmake kose hoka was. He used to teach secretly in our house. Then I continued on to Suleiman the Magnificent.
We have secretly come to the Qur'an. There was only one Koran in the house. They sewed a sheath for him. We would put it around my neck and under my seat. My dad bought me a second-hand jacket so it wouldn't be obvious.
As the public was aware of these, they enthusiastically welcomed the inauguration of Imam Hatip School.
But will anyone get out of here who buries? Those who said that if it grows from there, Jindik will grow.
The first generation of Imam Hatip did not know where he would end up. We just tried to read and learn something.
Ahmet Baltasi was my neighbor, my classmate and my military friend. I read Arabic from him.
Three reports were received in the first year. We read until noon on Saturday.
Azad Osman Effendi took us to that wooden police school. I was in the 1-F branch. Our classroom was a small room at the entrance.
When we start school, our numbers change. My number is 258.
Although there were books for courses like Turkish, Mathematics and History, there were no books for vocational courses.
Existing books were either collected, burned or buried in the ground.
Our teachers would speak slowly and we would take notes.
Since we don't know much Arabic, we wrote as many words as we could understand, we recorded them incorrectly.
I got a chance to review the old notebooks that I kept later.
We go to the police school in the first year, to the Idmanurdu administrative building in the second year and to our own building in the third year.
When we were in police school, our principal was Ali Riza Ugurlu. Then Becky's elm came. In the first year, everyone came to school in their own clothes.
We only had white striped hats on our heads.
Becky Elm looked at us and said, "You look like you're out of the fire." Our clothes are fine. It is a shame to walk without a hat.
It was a sin in man.
We wore school hats.
None of us had leather bags or bond bags.
In elementary school, my brother bought a wooden bag from a friend. I finished primary school with that wooden bag.
In the early years of Imam Hatip, I used to go back with that bag.
My dad bought me a used bike that has no fenders and no brakes.
My Mao gloves and hood knit.
There was a lot of snowfall in those years. I would take the bike from Aymanas to Shakalakin Bridge. Then I would follow the path left by the rear wheel of the truck and come to Imam Hatip School.
On the way, my eyebrows and hands would freeze and the pain would not go away for half an hour.
Everyone takes notes to find out
Becky Elm was a very intelligent and alert person with a hearing impairment. God bless you, we were in 4th grade.
Each lesson has a syllabus, I thought why not a religious lesson. I went to the principal and asked about the syllabus of religious lessons.
He asked me what you would do, why you want.
Then he called every two days, every three days, every ten days to find out why.
I said I was curious, I wanted to learn, so I asked.
Finally he said sit down, take note of what you will learn. He did not provide the curriculum.
Hacıveyiszade was a great man. Mufti Abdullah Ulub of Konya was a scholar. He didn't keep his word, he knew exactly where and what to say.
Fatih Okte and Tahir Eliki, who attended the former Imam Hatip School, were our teachers.
Our Hacıveyiszade teacher Imam Hatip used to offer prayers at the beginning of each new school year. Governor Semil Kelesoglu was a tall, good man. He will attend the ceremony. The flag hoisting ceremony was formal.
Our teacher wore very clean clothes with a hat on his head.
He has defended the teacher's honor.
He was a person who lived in peace with everyone and took care of everyone.
Didn't go to school on foot.
He used to come and go by car.
Our teachers have really guided us. It would be nice if they could show us the way when we set foot in life. In those days, I wish Hoja had survived in Hakiveiszade.
For example, he comes to class, brings his prayer mat from his room after asking questions. He used to stop praying facing the Qibla. Demand psychology will be those who look at each other and cheat. What he told them happened. No matter what anyone did, he took as many notes as he knew.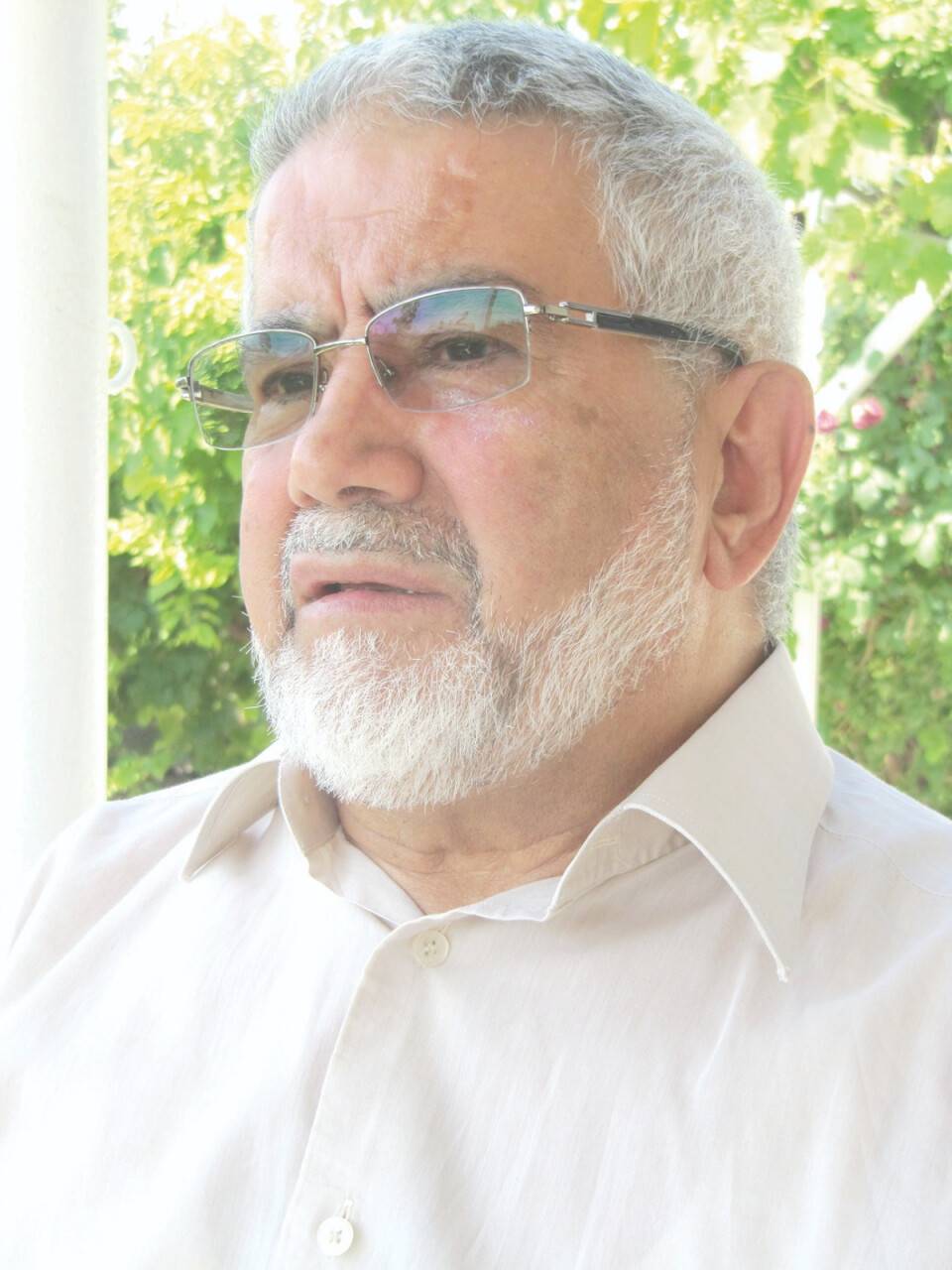 What did the doctor say?
Tahir Büyükkörükçü came to us in Arabic in the first year. The second year lasted a week. Then he left.
Anyway, my eyes got worse. They gave me a referral sheet.
I went to the hospital myself.
I have been tested. They prescribed medicine, gave prescriptions.
My father's shop was opposite the Azizi Mosque. Went to the store to buy medicine.
Hacıveyiszade Hodja was in front of the store …
The master did not see me. He did not know my name.
He will not say Mehmet, he will say Mohammad …
Mohammed said my son, what did the doctor say?
I said what happened to me.
He said, "May Allah heal you."
That's how he took care of everyone.
I hate forty hypotheses
The governor did not want a few years' allocation for the hospital's annex building.
It was thought that the construction could be done with the contribution of the people and they decided that we should get help from the people and Hoqueiszade Hoja should be the leader.
At the governor's own request, Hacıveyiszade nodded.
He used to run here and there, in the villages to raise money …
I have heard the rest of the story from Mustafa Ates and personally from his nephew, the late Ali Ulvi Kurukur.
Ali Ulvi, the founder, then came to Konya from Medina to create a family womb.
He saw his uncle running from village to village, town to town for the hospital.
Uncle said; Let this state build its own hospital, let the children study!
Hacıveyiszade told his nephew;
What are you saying Ali, not for reading a child in Imam Hatip Hospital, I am ready to hurt forty hypocrites!
We are the work of Hodjaefendis, who suffers 40 hypocrites for reading a child.
We turned the fish out of the water
When we finished high school and high school, we were taking exams in all classes, despite being in good condition on 3 report cards. I graduated in June 1958.
Until that moment, when we finished school, we had no idea where to go or where to apply. After graduation, we became fish out of water, so to speak. I would discuss with my friends in Konya what we would do until morning.
We said find our rights. We agreed on the idea of ​​forming an association. We have established an association called "Turkey Imam Hatip High School Alumni Association".
Konya will be the center of this association, and associations in other provinces with Imam Hatip schools will become branches of this association.
To hear our voices, we decided to publish the journal "Read the first commandment of Islam".
Friends there said we should go to the military. There are those who said that we should give high school difference classes. Difference classes were all subjects of high school.
I and a few other friends thought I would go to the army, teach the difference in the army, kill two birds with one stone. The lesson of difference was above our eyes. The association was established. Oku Magazine was getting ready to come to life.
At that time they were recruiting for the new year. We have heard that Konya Sekar has appointed a temporary officer. Weight Bridge Clerk and Accounting.
I won the accounting.
We passed the test, our friends all won. The list began to read. He was walking with his name read. When we started calling our names, the factory manager, Bahri Dagdas, was watching us in one corner. As soon as we entered the room, he said in a low voice, "Well done Imam Hatipus … Well done Imam Hatipus …"