class = "medianet-inline-adv">
The day of the shooting was seen at the door of the studio. Bring a lot of clothes for the photo … all very stylish. "I have always had a weakness for clothes. When I was in middle school and high school, I would save my money, do research and jump into Istanbul just to buy boots, "he says. He seems to have a tough position because of his sharp features, but he likes to talk and radiates energy. He is survived by his wife Ozge Ozpirinchi and daughter Markan. He always smiles when talking about them. She takes a filter coffee and begins to explain …
* I know he belongs to Izmit … but there is no detailed information about him. Let's start with the past …
class = "medianet-inline-adv">
We had cherry vines. We used to pick cherries for the whole family. Until the evening … then I would sell. There was also a huge open-air theater. We would go there all summer. I spent my childhood watching shows there. I will never forget, the first movie I saw was 'Don't Let Them Shoot The Kite'. With my father and grandfather, we got on a boat and went fishing. I always think of such funny things.
I feel limited
* What did your parents do?
My father worked as an electrician. He is retired but now when there is something in the house that needs to be fixed he fixes it.
He also draws very well. My mother was a housewife. While caring for my sister and me, she took care of my grandmother and grandma. These
I don't think he said "off" for a day while doing it.
* You have studied underwater technology …
Yes. I am a sea lover, I also like diving. In those years, I wanted to go from Izmit to Istanbul. I won that department at Istanbul University, I entered without thinking about the difficulty level. You dive into dark water with a 20-pound helmet and welded. You are under water because it is not snowing or cold. I was in danger of dying twice.
* Did you finish school?
I was about to finish a class when I entered the modern dance audition at Mimar Sinan University.
class = "medianet-inline-adv">
* Did you always dance?
One evening I saw a poster of an event and decided to go, it was the work of 'Bare Fit Company'. While watching the show, I said, 'That's what I want to do.' Stay on stage and do something using my body. A friend of mine said, "You can audition for Mimar Sinan," but it was 15 days before the exam. I immediately took part in a workshop and then took the test.
* Did you win the first entry with so little preparation?
Yes. It was a three-day test. A lot of people around me have been preparing for exams for a long time to realize their dreams and the tension is at its peak. When they ask, "I've been dancing for seven years, you," I never forget the expression on their faces when I say, "One month." That's life … they were annihilated, I accepted.
class = "medianet-inline-adv">
* Where is the acting now?
Dancing was like my life, but I feel a little restrained. Because dancing in Turkey is a bit difficult, unfortunately you can't do what you want. In fact, I wanted to act since childhood.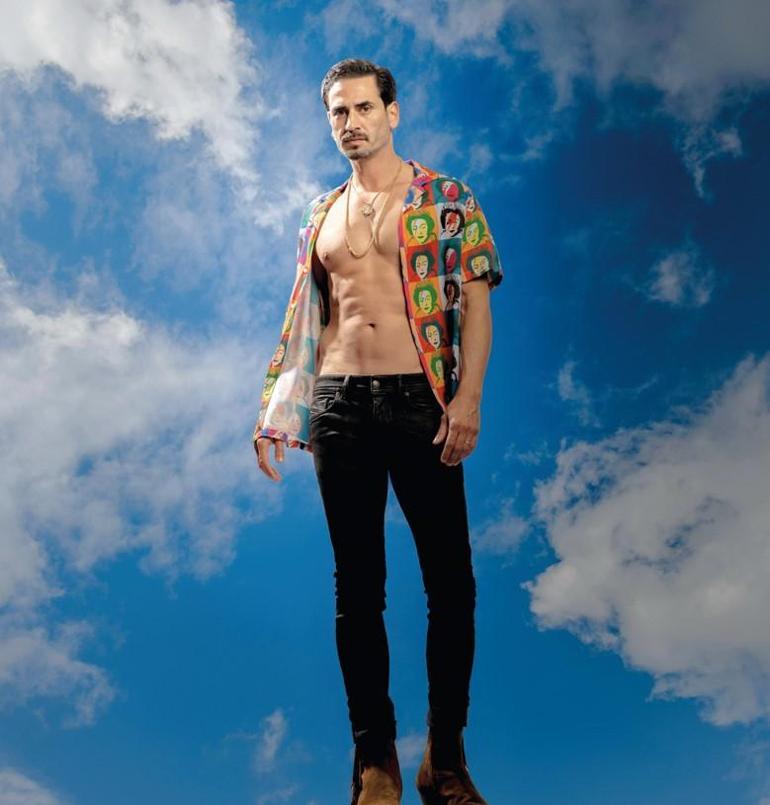 Muhsin Akgun / Masstudio
It's all about dancing
* How were you discovered?
Eskişehir was shooting a movie, and I was a dancer in the movie. Vahide Görgülü was playing. I told Gordum, "I want to try acting." "Why not, you're a baby lion," he said. He called Fatih Aksay. They started shooting for the TV series 'Beda', suddenly looking for an actor, "You were looking for an actor, did you find it? Burak came and saw me, "he said. I didn't have any video footage. I went to the interview, I didn't know anyone. And I got the lead.
class = "medianet-inline-adv">
* You were lucky …
Yes (laughs).
* Is there a relationship between dance and acting?
For me, there is a connection between everything in life and dance. I don't think about how to use the body while acting, I don't overwork it, it's like something I've already registered. I am becoming more flexible.
* There are many players in the market … what is your difference?
We are all different from each other. One of the biggest mistakes made in the industry is that actors consider other criteria when choosing a project instead of looking at whether they are suitable for the role they are going to play. I think a lot before starting work.
It's not just the character I'm going to play, the whole screenplay, the world that the director plans to build, the production company's vision for the project … after all, it's a team effort, even if you show your best …
class = "medianet-inline-adv">
I meet the junior criteria, but …
* Are you young?
I meet junior criteria in Turkey, so junior jobs keep coming, but I actually want to do different jobs. And I try to evaluate the work accordingly. Creating new platforms, producers who share the courage of storytellers and managers who are not afraid to try something different are my biggest hopes.
* The first of his new works is 'God Wrote If God Wrote', which was released this week. The second is a series called 'Actually you are free'. How do we see you in character?
In the movie, I played the role of a man who lived abroad year after year and came back home. But not sure about getting married. I will not give more details. This is a surprise movie. In 'You're Free', I play Erkan, who has worked hard for years and has the power to make his family happy, but in doing so he gets lost in business, concentrates on his career and forgets. The adaptation of the series from Duigo Asena's book on subtlety also inspired me.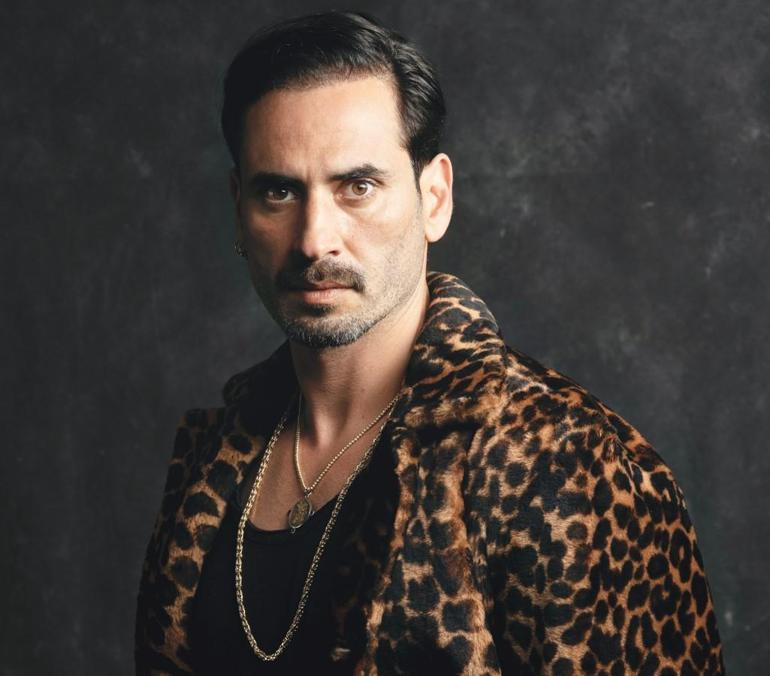 * Is there anything that you say 'If God wrote it, let it be broken'?
Of course there is. God does not compare anyone with a bad person.
* In general, you play macho boys, boys. Are you that type
I'm not really, but I think I look like this from the outside. And everyone thinks I'm away. I guess I have a wall. Then, in our first conversation, they say, "Oh, how sweet you are." However, I do nothing to be sweet (laughs).
* Can you say something unknown about yourself?
I have a tick. Sometimes it increases. Like rolling your eyes. In fact, Özge catches up with each other and we laugh a lot.
I've always had a soft spot for clothes
* Have you always been handsome?
Beauty is different for everyone, I always like to take care of myself. I always had a weakness for clothes. When I was in middle school and high school, I saved my money, did research, and jumped into Istanbul to buy boots.
* Do you like boots?
Yes, since childhood. In high school, for example, I got sick from a pig's nose boot. It was a bad year for the class. Dad said, at this age
What are you going to do with this drawing! You bring a certificate of appreciation, I will bring it now, "he said. I worked so hard to boot that I got compliments …
* Do you think being a parent means you lose something in sex?
I think that makes it more interesting. It has something to do with the person himself; We got married, we had one child, let's go … no. I eat healthy, I add sports to it and I want my child's father to look good.
We are one, he is everything to me
* You've been together with Özge Özpirinci for seven years. How did you meet?
We met on the set of the TV series 'Tatar Ramadan', in the second season Ozge entered the series as my partner.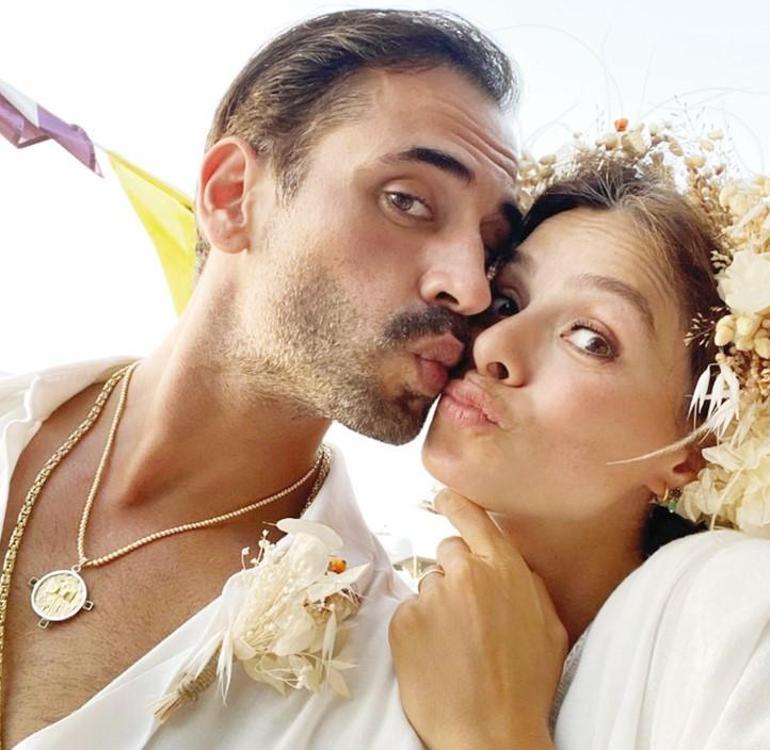 * Was it love at first sight?
At first sight something inevitable happened between us.
* You got married when you were popular. Have you ever hesitated to lose a fan?
None. Because the most important person in my life is Oz. This was my family before marriage. I didn't even think about giving it up.
* You are married and have a child. What has changed in your life?
If love doesn't change shape, you can't continue your life or your relationship. Because at first you're on top of the cloud, you don't think about anything and it goes on like this for a while. Then another bond begins to form, a stronger bond. Marriage has not changed anything in our lives, we have been living in almost the same house since the beginning of our relationship. It was that we were intellectually married, we didn't just have a signature. The state considers the need to legitimize our relationship when having children
We said, "Well then let's get married."
* How would you describe your love for Oz?
We became one with Oz, he is everything to me. When I see him happy, I am happier than he is.
* What is the effect of being two actors in life?
It has many advantages. I don't decide the job alone, I get the idea. There are two minds.
I also find it difficult for an actor to be with someone from another profession. Because no one else understands the situation very well. Long set hours, stress …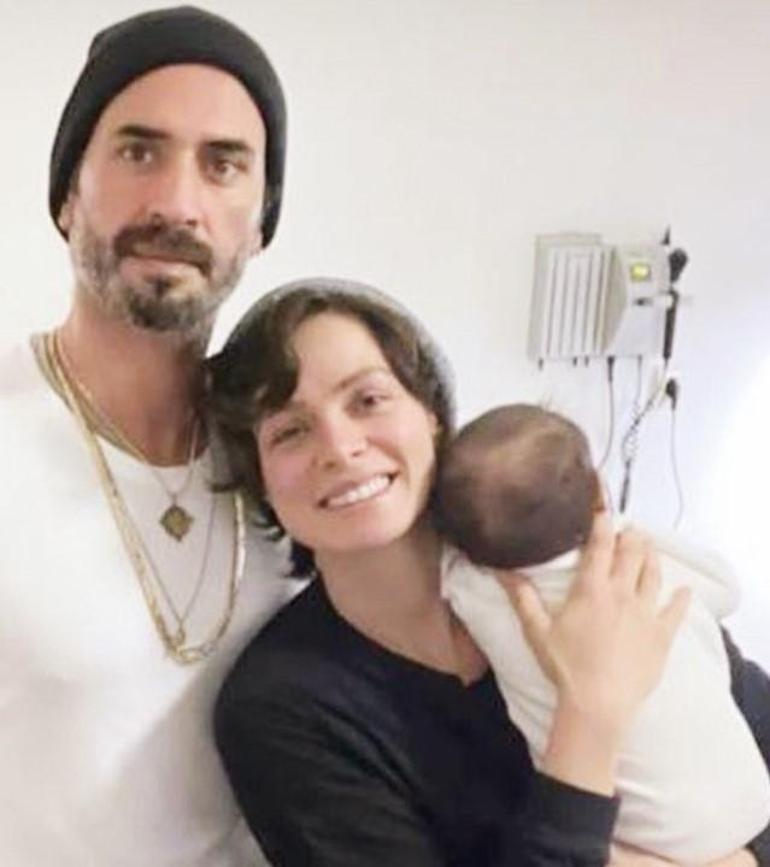 The couple's baby Markan was born in November 2021.
Özge is not jealous but I am jealous
* Are you jealous?
It's not zge, but I'm jealous.
* Do you get involved if there is a love scene?
No, I do not interfere in any of your business. It is not my place to interfere with what he decides to do in his job.
* Coral is 5 months old. It was said that his name would be Grape. How did you decide Mercan?
The name Üzüm was always on Oz's mind. But we have come up with a few more options. I wanted a name related to the sea. The baby was born, we waited until the writing to the population and we chose Markan.
* What has coral changed in your life?
It changes a lot. Everything is for her happiness now. We don't think about anything else. You get a little confused at first …
* Does libido decrease after having a baby?
Libido does not decrease, but changes during the day and night with the baby.
* Your new work 'Actually you are independent' is the story of a woman. How do you feel when you see the news of violence against women as the father of a girl?
I am a very anxious person. If you have a daughter you think more. This is a bleeding wound in Turkey. I think there should be a strict and severe punishment system to prevent this. In England, a woman frightened someone while walking in a park at night and the judge sentenced the man to seven years in prison. We need to impose such fines or other sanctions in order to act as a deterrent. I think such people are sick and they should be treated.