Aging is an inevitable process for our body and skin. The effects of aging can quickly show themselves as a result of not taking good care of our skin. As the sun's rays are exposed year after year, the amount of collagen and elastin decreases over time; The skin loses its natural shine, moisture and elasticity. Although aging cannot be prevented; Eating right, exercising regularly, using the right skin care products, abstaining from smoking and alcohol, and of course drinking plenty of water can help reduce the effects of aging. When it comes to delaying the aging process and restoring skin moisture and elasticity, subcutaneous injections may be an ideal option. Subcutaneous injection; It can be applied in combination with many procedures like Botox, Laser Skin Resurfacing, Filling. None of these are as effective as injections, peels, serums, moisturizers, etc., which provide the necessary nutrients directly under the skin. As a more natural alternative to voluminizing fillers, a biological lifting vaccine may be the best choice to meet the skin's nutritional needs and fight the effects of aging.
What is Biological Review?
Biological regeneration; It nourishes the skin with hyaluronic acid and natural ingredients to increase the skin's natural collagen and elastin production capacity. Hyaluronic acid; It is a very important element for the skin's moisture and elasticity, which can retain moisture up to one thousand times its own molecular weight. Like collagen, the amount of hyaluronic acid in our body decreases with age. With biological regeneration, skin cells are deeply moisturized, nourished and have a more supple and youthful appearance. It helps to reduce the signs of aging such as wrinkles and fine lines and helps to make the skin look firmer. Biorevitalization is highly effective in restoring the lost moisture of the skin with the contribution of strong moisturizing properties of hyaluronic acid. This effect means that the biological lifting vaccine can be a powerful anti-aging agent.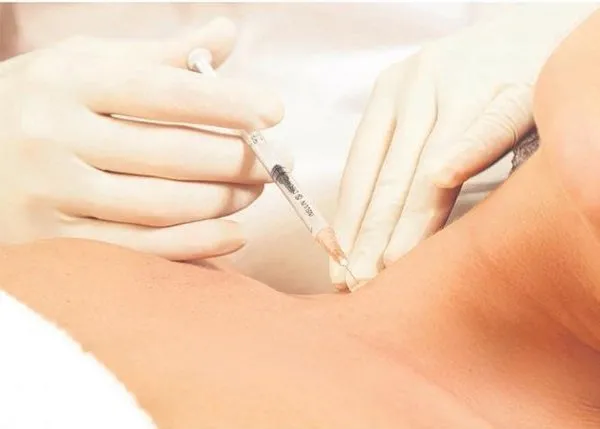 Four seasons Applicable
The biggest advantage of biological lifting vaccines and other subcutaneous injections is that they can be applied in four seasons. With a combination of hyaluronic acid and trehalose, it can also be used to rejuvenate dry, dehydrated and dull skin in summer and give it a healthy glow. In the summer months, choosing a treatment like laser skin resurfacing or gold needles can be risky. Subcutaneous injections can be safely preferred over four seasons as long as you use sunscreen.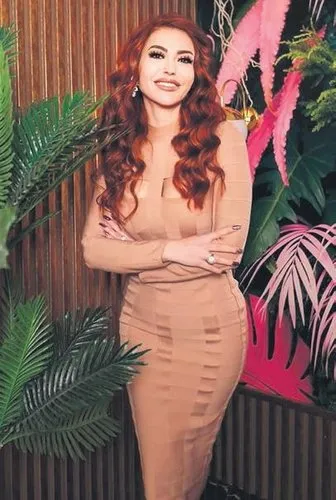 Duration of effect
The effect of the biological lifting vaccine on skin regeneration, rejuvenation and repair is noticeable immediately after the procedure. It is manifested by the effect of intense moisturizing and tightening of the skin. Its effect on skin rejuvenation and rejuvenation is felt at its highest level within a few weeks. Within a few weeks the wrinkles and fine lines are clearly visible.
What is a biological lifting vaccine?
The biological lifting vaccine, including Trahalos, known as 'Sugar that makes desert life green' and contains hyaluronic acid component of both 25 mg and 5 mg double molecular weight; It provides long-term moisturizing, tightening, recovery and biological repair to the skin. In addition to the facial area, it fights the signs of aging in the decollete, neck and hands. It provides easy, fast and effective results. It is suitable for all skin types. So, it gives you a chance to revive with the desert effect! So what does the biological extraction vaccine promise?


Increasing fibroblast activity


Increasing collagen and elastin fibers


Increases skin elasticity and moisture


Increases skin firmness


Decreasing the symptoms of aging


A more vibrant, healthier, brighter look


Accelerates the healing of facial scars and blemishes. The biological lifting vaccine, which is biologically compatible with the skin and body, is injected into the lower layer of the skin to trigger collagen and elastin production, stimulating healthy cell metabolism and fibroblast activity.
Neck and arm rejuvenation
The biological lifting vaccine is not just for regenerating parts of the mouth; It is also effective for rejuvenating the neck, decollete and hands. A neck that has lost its elasticity may be enough to make you look older than you. Biological extraction vaccine; With the help of hyaluronic acid, trehalose and other natural ingredients in it, it can open wrinkles in the neck area and regenerate it by triggering collagen and elastin production in this area. The biological litfing vaccine is also an effective adjuvant treatment option for regenerating hands. Applied to the skin of the hand which becomes thinner over time; It helps in smoothing the skin and making it look younger. It is also effective in triggering collagen production. The biological lifting vaccine, which directly targets the signs of aging, will be beneficial for almost everyone who fights skin aging. However, it is important to note that your doctor will decide on the most appropriate procedure for you.