class = "medianet-inline-adv">
Let's get the vaccine on people's feet
Omicron is spreading rapidly in the world as well as in Turkey. What about vaccinations? Are schools the source of this rapid expansion?
"Never. Contrary to popular belief, adults, not children, mainly receive and spread the virus.. We have said that schools are not the focus of expansion, based on a lot of serious research, that children have been out of education for a year and a half. Major spreads where adults are collectively found; Occurs due to indoor spaces such as restaurants, recreation areas, workplaces, factories, public transport, especially those that are not masked or well ventilated.. In this case, it is very important to vaccinate adults, but Unfortunately, Turkey is not in a good position to vaccinate. Millions of adults have not yet received their first dose of the vaccine. Those who have only 2 doses of Synovac are also exposed to the risk. The reason for the rapid spread of the virus in young people aged 15-25 years. All of these groups need to be vaccinated urgently, those who are hesitant about vaccination must be notified, and the campaign must begin. Instead of inviting the public to be vaccinated, we should bring the vaccine to the public, we should promote the vaccine in schools, campuses and workplaces."
class = "medianet-inline-adv">
They should also get the right to vaccine
So, how much of our 5-11 year olds are at risk??
"The highest risk is in adults. The risk of serious illness and death in children is much lower. The risk of death for a 5-year-old child is one-thousandth of the risk for a 65-year-old adult. But this does not mean that we will leave children unvaccinated. Especially when it comes to fast-expanding variants like Omicron. When the number of cases increases, rare ones are seen. Therefore, we should not keep our children vulnerable.. 5-11 year olds should be given the right to be vaccinated. Turkey is lagging behind in this regard.
If children are not so seriously ill, why should they be vaccinated?
We are not afraid of Kovid-19 but we are afraid of children being absent from school. Because in a country like ours, schools have been closed for a long time Child and adolescent mental health epidemic There now. In our country, the number of self-harming adolescents has increased significantly. That is why we have unfortunately lost young people.
class = "medianet-inline-adv">
Is the vaccine given to children the same as for adults?
Yes, but children are given low doses of the same vaccine. BioNTech has been approved for 10 microgram dose vaccine. This dose is given to people over 12 years of age. Up to one third It's similar.
Vaccines older than 5 years are safe
Is it safe? There were rumors of heart muscle inflammation …
This has been done with millions of children around the world. No safety issues were found between the ages of 5-11.. Parents can vaccinate their children without any worries. Vaccines between the ages of 12 and 17 are also effective and safe. mRNA After a second dose of the vaccine, it has been reported that inflammation of the heart muscle is very, very rare, one in a million. However, in further analysis, this rare condition is predominant Modern Vaccinated, Not clear on Turkey's BioNTech vaccine Reasons to see European countries widely vaccinate children and young people through bioentech. Consider this: There are more dangerous consequences of catching the disease yourself than this very rare condition. Why should we lose a child or a young person to a disease that has a vaccine, even if it is one in a million?!
class = "medianet-inline-adv">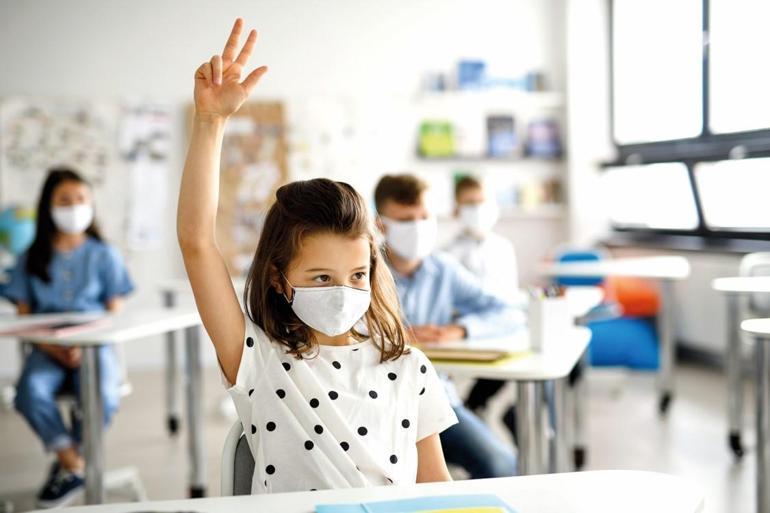 Here is the information

The US Center for Disease Control-Prevention analyzed data from the 5-11 age group who received the BioNTech vaccine between November 3 and December 19, 2021. Accordingly, after the second dose, mild side effects such as pain, fatigue, and headache at the injection site were observed in children. The CDC noted that 11 cases of myocarditis have been reported, seven have been recovered and four are in the process of being reported.
All adults should be vaccinated immediately
TTB Central Council Member, Emergency Medicine Specialist Dr. Sigdam Arslan Inside Chinese3 years of vaccination, EURemind that it started at the age of 5In Turkey, vaccines for 5-11 year olds should be opened voluntarily because whenever there is a peak, schools are shown as addresses.. However, we have no research or information on this subject. This is just a statement from our country. Why? Because we test our children more. Even if adults know they are positive or 100% in touch, they are not tested for not being behind in work or life. Let me give you an example from England; The highest rates of infection are between the ages of 20-29. Not the school age group. That means adults need to be vaccinated first, but the ministry is lagging behind. While adults do not take such responsibility, it would not be right to impose this responsibility on children and see it as a way out of the epidemic. But let me open the bracket again; Many people are contacting us with this request. Immunization rights should be open to those who do not want to be included in the compulsory immunization calendar, but who want to vaccinate children aged 5-11.Said