August 4 Born in Istanbul in 1993, he started playing the piano at the age of four Esin Aydıngöz, She was accepted in 2001 as a part-time piano student at the Mimar Sinan Fine Arts University (MSGSU) during her primary education.
Although he first saw it as a hobby, he spent most of his time with music. Towards the end of elementary school, Disney "Mulan 2" He has dubbed a movie song in Turkish language.
She entered St. Joseph's French High School in Istanbul in 2007 and graduated in 2008 from the MSGSU part-time piano department. In 2010, he took 5-week summer training at Berkeley College of Music. After this education he decided to choose music as his profession.
In 2011 Aydin cameHe started taking lessons in piano and jazz theory from her. Hisar school in the same year "High School Music Competition"A. "Tomorrow" He won second prize for his composition. A school friend who died in a ski accident in the same competition in 2012 The real NemutluHe wrote the lyrics and composed the melody in remembrance "Favorite Snowflake" She won the Best Composition Award for her song.
As he graduated from St. Joseph's in 2012, he was full of emotion:
– As far as I can remember the dreams were very big and very specific and to the point. The only address I had to follow to make them come true was: Berkeley College of Music.
He considered winning the Berkeley College of Music and being one of the best things that happened to him:
– I have done double major in film music and contemporary composition and production and minor in musical theater composition.
He served as a student ambassador to Berkeley:
– As a student ambassador, I have participated in meetings and invitations with school presidents, board members, guest artists, and alumni. I have participated in Berkeley auditions in various cities in the United States. I supported the new school starters in their first semester.
If the Boston Symphony "Lord of the Rings" He took the stage with the choir in his concert:
– I directed my arrangements in a courtyard of 7,000 people in front of Lionel Richie and Isley Brothers, who received honorary doctorates from Berkeley. I played the piano at the special invitation of the Turkish Consulate General in Boston.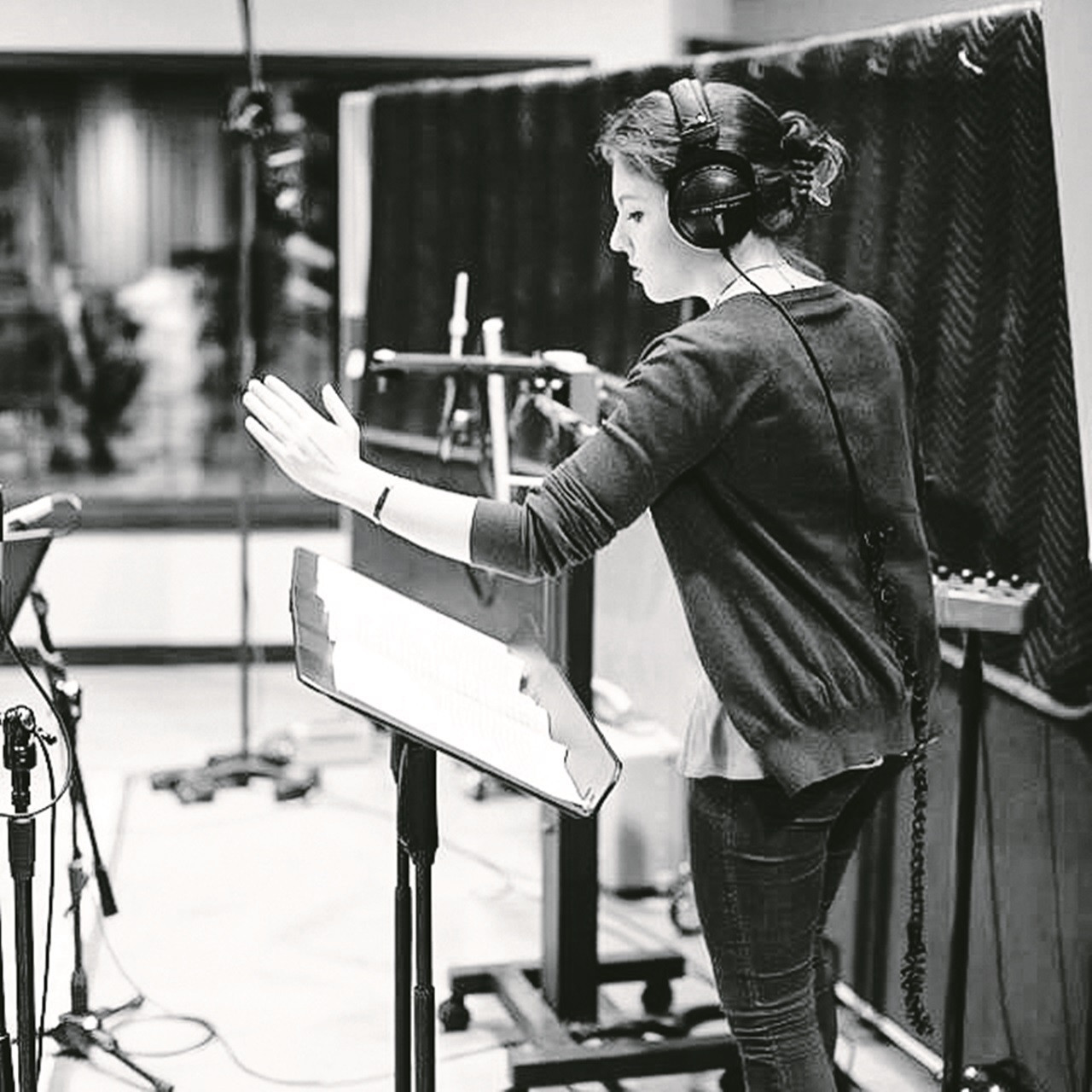 6 students selected for Scoring Silent Film, prestigious soundtrack department course, Emmy Award winning faculty member Sheldon Mirovitz With Harold Lloyd'Fame "The Freshman" He wrote the music for his film:
– Later, I went on a tour with the Berkeley Silent Film Orchestra where we conducted our music in harmony with the film.
Arif Mardin And the Berkeley Merit Scholarship, as well as awards in all the departments in which he studied:
– "Summa Kam Laude" I finished school. In fact, I was one of 17 Berkeley graduates who graduated from 2017.
After graduating, he moved to Los Angeles to pursue his dream of writing music for Disney / Pixar animation:
– After many internships and assistantships, including Hans Zimmer's Studio Remote Control Productions, I became Disney's music assistant at ACapella, thanks for a message sent to Facebook. A year later, I was promoted to assistant music director.
He was also the music director of various theaters and festivals such as the Morgan-Wixon Theater and the Hollywood Fringe Festival:
– Another of my music director experiences was the Hollywood Turkish Film Festival, which was held at the hall of the Academy of Motion Picture Arts and Sciences.
In 2019 in Los Angeles "The Alliance for Women Film Composer"Elected to its Board of Directors:
– Since the spring of 2021, I have been the General Secretary of this important organization, which creates great opportunities for female composers.
Since he was separated from his family for 8 years, including a student, he decided to end the epidemic in Istanbul:
– When I was working in my bedroom during my high school years, which I now use as a studio, I applied for the position of Vice President of the Film Music Department at Berkeley.
After a lengthy selection process, interviews, presentations and discussions, Berkeley received a positive response:
– I became vice president of the film music department at Berkeley College of Music. I am starting my job on July 1, 2022.
Esin AydıngözMy Berkeley graduate musician daughter SirmaI knew him as a friend.
Asin, SirmaHe followed. Returning to Berkeley, where he graduated in 2017, he succeeded as vice president of the department, which he completed at the age of 28 …
May your path be clear, your success always Esin Aydıngöz
World premiere at Montreux
ESIN Aydıngöz, When I became vice president of film music at Berkeley College of Music, I chatted:
– I was in Turkey for 2 years during the epidemic. I have worked as an arranger and producer of various Disney albums and concerts. I have arranged a concert at the National Taichung Theater.
Bear McCurry And Ann-Catherine Darn He said that great musicians like Apple TV and Hallmark have composed soundtracks for studio projects such as:
– Tim Burton is coming to Netflix "Wednesday" I arranged for the series, which is my first feature film. "Simchas and sorrow"I deliver to you. For my short films that I wrote during the epidemic "Best Original Music" I received the award.
He pointed to another project signed during the epidemic:
– জন্যKSV for the 49th Istanbul Music Festival "Dance crayon" And "Style and time travel with children's songs" I made two different children's concerts.
He noted that he began receiving work orders from various orchestras:
– In October I will have a world premiere at the Stravinsky Auditorium in Montreux.
Video acting is the main composing
ESIN Aydıngöz, He expressed his feelings about his election as Vice President of Film Music at Berkeley College of Music:
– I wanted to be a faculty member at Berkeley, but I was aiming for it in my 50's. At 28, it never occurred to me that as a faculty member and vice chairman, I would be able to return to my favorite place in the world when most of my teachers were still there.
In addition to film music composition till September this year, they are in "Video Game Composing Major" It is said that it will launch:
– I will also play a role in the formation of this new major. After gaining experience in administrative matters, I will also work as a lecturer, albeit with a small course load.
Then he added:
– I will continue my writing career with all my might to set a good example, especially for international and female students.