In today's episode of our essay series, entitled "Imam Hatipalilar, the Traveler of the Right Path", Konya is one of the first graduates of Imam Hatip School, the 90th student of the school, who can read in difficult situations with only one student. Hacıveyiszade In a time of poverty and impossibility, Kırkağaç, Polatlı, we are sharing with you the views of Mehmet Sinkara, who was the Mufti of Duzs and Yalova, the Imam Hatip School and his memories of that year.
*****
I was born in 1934. My mother was uneducated in our house. My father was a carpenter. In his youth he used to travel from village to village working as a traveler and returning from the village to meet the demand of our house. He did not work in his industry because of his age. Lawyer Fuat was busy gardening in Anadolu. My sister's house was in Ulurmak Saka Para. My brother-in-law Mevlut Akaru was a good man. He gave me Uluirmak Primary School. The principal of the school was Namik Ayas, and my class teacher was Agazade Osman Kobekar. He taught Surah to all the children. He also used to recite Qur'an to the students. On Fridays, I would go to the Ulurmaq Burhaniye Mosque with some friends for Friday prayers.
In 4th class of primary school, we used to go to Tahan near wholesale vegetable market with some friends. Here, my teacher Osman Kokbekar was giving a lecture on Ulumu religion to the students of Kukursimen Tahtali May village in Konya who went to the Quran course. These students practicing memorization did not know how to write. We were writing the religious information that my teacher said in their notebook.
I graduated from Ulurmak Primary School in 1944-45. We lived in Abdurreshit village. My late father sent me to Abdurreshit Primary School so that he could learn accounting business well. There was no primary school building. The village consists of 4 districts. The teacher in the upper, lower and middle areas was instructor Hatem Kirmizigul, a graduate of the Ivory Village Institute. We liked math classes. Most of the lessons are spent on mathematics.
One day, we were out of class on vacation. My teacher Azazadeh Osman Kobekar came to the village in a spring car. I immediately came to greet my teacher, I kissed his hand. The principal of the school named Ayas complained to my teacher and they suspended him from the school. He joined Konya Municipality and became a water inspector.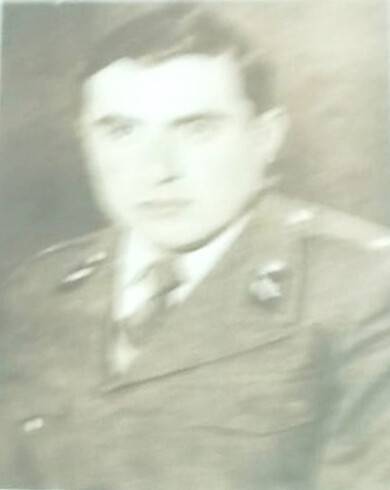 Karaoglan said to me, what are you doing? I told him that my father sent him to school to strengthen his maths. Then he would give me the art. Said call your father. I called my father. Hasan Usta said, I teach this black boy the Qur'an, let him become Hafiz. Dad said I will give the art. My teacher said, 'Let him get your art and your diploma, let him come and take you to the Quran course.
I did not know how to read Quran then. I got my elementary school diploma with my mom. We went to my teacher's house. My teacher gave it to me by the Imam of Konya Kapi Mosque, Abdurrahim Ongun Hodja, who was the Imam of Asmali Meskit. My teacher says you will raise this child. He also told Mustafa Hoja, the imam of the Sheikh Sadretin Konevi Mosque, who reads the answer at the Kapi Mosque, "You will teach this child the Qur'an."
Quran course has been opened in Altan Sem Para. Postcizad H. Abdurrahim Ongun also became the manager here. Mustafa Derbentli and my teacher Osman Kobekar started working as his assistants. In this course I became Hafiz. In 1949 we had Hafiz's ceremony with eight friends.
*****
After graduating from Hafiz, I took Arabic lessons in 1950 from Tahir Buikkurku and Mustafa Derbentli.
Since such activity was prohibited at the time, Hojjara was under surveillance. We were reading with 17 friends at Tahir Büyükörükçü. Hodge had a drill, we could understand Arabic. My teacher, the kids said, they asked me, he said they would come here soon. There was news in the newspapers yesterday that Karaman was caught red-handed while reading Arabic. He said let's rest for a few days. I am teaching you the constitution of Islam, but they consider it a crime. They don't give you peace, when we said we would take a few days off, we said you know. It did not take long for the civil police to arrive. I picked up the Arabic books together with the teacher. They took us in a jeep to the police station below Government House. Other friends came on foot. Afternoon prayers were offered. Tahir Hodja wanted a prayer mat. My teacher prayed. Those who love my teacher come to the police station. If the kids are hungry, they say, let's order pies. They took my teacher's promotion certificate and did not preach for three months. Our teacher did not start reading again.
*****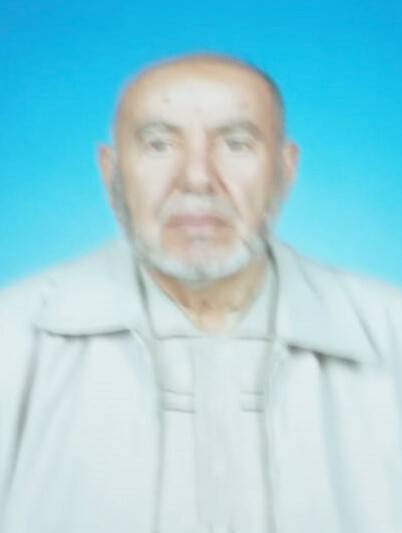 In 1951, Imam Hatip School was opened in Kullukbasi district of Konya. I told my father I wanted to go to this school. My father didn't mind. He said, if you want to read, read. I registered the school by correcting the age. I was the imam of 240 lira per year in my own village, Abdurreshit (Yalapanar) in Orta Mahalesi. In my Konya Mufti's office, an examination for Muazzin Trusteeship was opened. My father's church hired you for Ramadan. It would be a shame. I didn't listen to my dad, even though he said don't disappoint them. I entered the test. I was appointed muezzin in Malik Ata Mosque. As well as being a student, I have fulfilled my responsibilities.
I graduated in 1957-58. In 1959, I was appointed Imam Hatip of Kashiki Mosque in Aymanas District. I started working at the Industrialist Building Cooperative, which has an office in Old Horse Market. I was imam and working here. I have also seen the work of the Auto Engine Repair Association.
In 1959, the Istanbul Higher Islamic Institute was opened. My graduate friends went to that school. I was a child of a poor family. I could not go to Istanbul. I got married in 1959. I also lost my father in 1955.
The news was that the rights of our reserve officer would be taken away. I decided to do my military job. My military service was suspended because of my student status.
My friends went to the 2nd Army Commander of Konya. I was drafted from the Karate Military Service. They sent me to the Ankara Infantry Reserve Officer's School. I gave my papers. They called for an interview. On July 12, 1959, the reading of the name began. They assigned me to the Tank Reserve Officer School. After studying there for six months, I graduated with good grades. I was assigned to the 5th Armored Brigade Reconnaissance Company in Gaziantep Islahi as a tank insignia in the draw. I was in the military on May 27th. I returned from the military and appealed to the Konya Mufti. I was assigned to Tahtali Mosque in 1961. While working in this mosque, I took part in paving the roads around the mosque. The road and surroundings of the mosque have become asphalt.
*****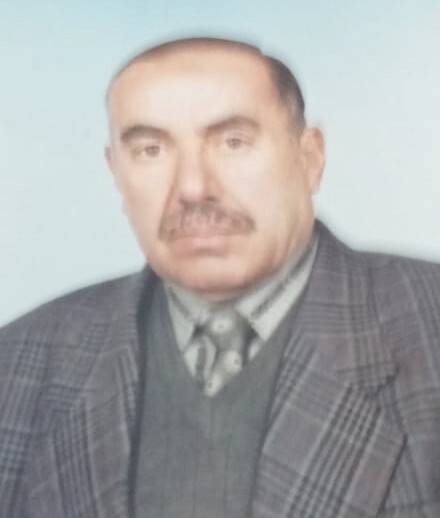 I was one of the first graduates of Konya High Islamic Institute. In 1967, I applied to the General Director of Religious Education, Ismet Fingersizoglu, for teaching. The general manager did not assign the role of teacher to me and my situation.
During the time of Minister of State Mehmet Altansoy and Prime Minister Suat Hairy Urguplu, Religious Affairs Act No. 633 was enacted. Those who were Hafez in the Qur'an course were given a promotion right for three years and Hafez was given a promotion right.
The same year I applied to the Presidency for Religious Affairs. I was appointed Mufti of Manisa Kirkagak.
Together with Mayor Orhan Davut and Provincial Council member Kazim Qayadipalli, we have formed an initiative committee to build an Imam Hatip School in Kirkuk. The chairman of this delegation was Kazim Qayadipalli and I was the second chairman. I have prepared the bylaws of the association. We announced this in the local newspaper. I worked in Kırkağaç for about ten months.
After Kırkağaç, I was appointed Polatli Mufti. Theology reserve officer candidates who went to Polatley Artillery School in Polatley formed an association to build an Imam Hatip School. I own that association. Polatley was the granary of this region. It had 90 villages and two towns. I picked wheat from the village with a motorbike. We collect the skins of the victims for Imam Hatip School on Eid-ul-Adha. They said the muftis had turned the mufti's office into a sacrificial leather collection center. The press constantly publishes articles about me. I was in Polatley for three years.
I came to Konya. I met our school graduates Ahmed Arikan and Mehmet Aidogan. We can't take responsibility in Konya. I appointed Mehmet Aidogan to the central mosque in Polatli and Ahmed Arikan to the mufti's office.
In 1970, Polatli Imam Hatip School was founded. The Ankara Municipality Band came to the groundbreaking ceremony. The President for Religious Affairs, Gumushanelli Lutfu Dogan, was present at the groundbreaking ceremony.
The school was within the boundaries of Istiklal district at the entrance of Polatli. Polatli Mayor Qadir Ozalp has given 12 acres of land. The commander of the artillery school, Brigadier General Semil Sebe, gave the dozer of the artillery school for excavation.
In November 1971, I was appointed Mufti of Dodge. I leave Polatley in mid-November.
I'm Düzce. Düzce had 210 villages and 4 upazilas. Gölyaka, Kaynaşlı, Konuralp and Gümüşova. Most of their villages were working in Germany.
I try to bring a Mufti site to Düzce. I donated a car to the Mufti. At that time, Beram Bapnar was the director of Konya Imam Hatip School and Ahmet Baltasi was the Mufti of Eskisehir. Mehmet Ulukan was also the Mufti of Konya. I worked at Düzce between 23.11.1971 and 08.08.1973.
*****
It was 1973. I stopped at the Department of Religious Affairs with my school friend Bairam Bapnar, and I learned that I had been appointed Mufti of Yellow. I left Düzce Mufti and started working as Mufti of Yalowar.
Mufti Halil Gunaidin of the Istanbul Islands was my guest. National Education Minister Ali Naili Erdem has sent an order that we will open an Imam Hatip School with 5 classrooms and 7 administrative departments. I called the district education director. He said yes, such instructions have come. We replied that we did not have such a place. I said you send me a copy of that letter. Then I had a meeting with the Yellow Eminent. I also invited Halil Hayat, director of Bursa Imam Hatip High School, to the meeting. Yasar Okuan's uncle Turan Kosal was also present at the meeting. One of the attendees at the meeting, the mother of Yasser Okuan, Hackie Sabrie, has a house in Honeym's Ascentpe district and it is empty. He said if you are going to open Yalova Imam Hatip School, open there. I told Turan Kokal, I need to talk to my brother, he said I can't make any promise without his consent.
I asked my classmate Haretin Karaman to give a lecture on the Imam Hatip School of the Yellowknife Central Mosque.
The garden of Gomen Mahalesi Mosque was big, I said we can open it there. We asked Engineer Genghis Kosal to come up with a plan for seven administrative departments and five classrooms. The association has given its fruitful rights to Imam Hatip School. All schools opened in 1975. There was a general election. I took the application to District National Director Halil Pirinchi to open Yalova Imam Hatip High School. I did not sign anything that was not complete in my life. He said I will not sign. I said I promise to open this Imam Hatip School in Yalova. Saying this, he signed.
There is nothing that has not happened to us. Imam Hatip School was opened on December 5, 1975. But that was not enough. We met Ekrem Shaheen, director of Imam Hatip School, at Yalova State Production Firm, and Korkut Ozal, Minister of State. We asked for a place from the State Breeding Farm. Korkut Ojal gave us 6 acres of land.
We started the construction of Imam Hatip High School with the donations collected from Yalova Mosque and Bursa Mosque. To finish the building, we went to Germany with the school principal Ekrem Shahin. We were there for about a month. With the help we received from our brothers in Munich, we finished Yalova Imam Hatip School.
*****
Thanks:
I would like to express my sincere thanks to Ahmet Agarbashli, General Manager of the Turkish Anatolian Foundation, Semil Anil Dogan, Press Manager of Konya Metropolitan, and Fahretin Sinkara, son of the late Mehmet Sinkara, who helped me to get information about the late Mufti. Mehmet Sinkara. (Errol Sunat)