More than 50 million people worldwide struggle with dementia. As life expectancy increases, so does the incidence of the disease. It is estimated that the number of people battling the disease will reach 82 million by 2030 and 152 million by 2050. Technology is also trying to tackle this disease which is affecting millions of people. Recently, research has focused on virtual reality games. Research on the elderly, whose physical activity was limited at the time of the epidemic, has given hope.
[Fotoğraf: Getty]
Studies conducted in the United States through virtual reality games with VR glasses have shown that these games, which train the mind and body at the same time, can slow the development and progression of Alzheimer's disease and other types of dementia. Studies have shown that virtual reality games have a positive effect on muscle strength, balance and joints. However, research on this topic is still not considered sufficient. I have discussed the subject, Professor Dr. Department of Neurology, University of Health Sciences. Dr. We talked to Füsun Mayda Domac.
Domack explained that the drugs currently used to treat dementia are not effective in curing or stopping the disease, and that new ways of treating it are being explored.
"Non-drug approaches may be recommended in appropriate patients to treat dementia, improve the quality of life of individuals and reduce concomitant behavioral symptoms. Studies suggest that cognitive interventions may have a partial positive effect on mild to moderate mental performance. Alzheimer's disease."
Virtual reality gives the brain an exercise experience
Virtual reality is defined as a computer-generated 3D environment that gives people the feeling of being in a different place. The goal is to give the brain an exercise experience through dancing, walking, socializing with friends, and similar activities.
"Virtual reality-enhanced exercises consist of exercises that incorporate features of simulated environments and interactive video games. These exercises are thought to stimulate neurons by increasing the synthesis of certain substances in the brain." It is a long-term and regular program of quality. It has been said that this can lead to partial improvement. "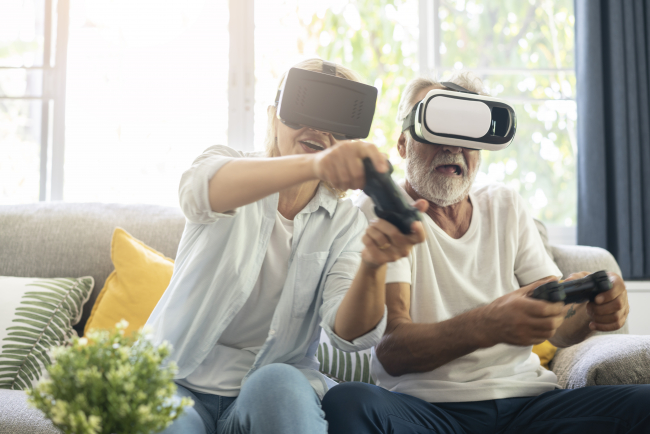 [Fotoğraf: Getty]
Studies conducted in the United States show that virtual reality exercise can improve fatigue, agitation, depression and quality of life. This new study shows that spending time in virtual reality can help them improve their memory. However, Füsun Domac follows that research is still quite limited.
"Exercise programs developed with virtual reality, which have been used in recent years, are generally seen as fun and inspiring by patients. Participation and compliance with exercise is increasing. Encouraging.Although the studies investigating these applications for mild cognitive impairment and early stage Alzheimer's disease are promising, not enough evidence has yet been reached.
Technology-based physical activities such as video games, which require exercise to stay physically active and delay dementia, are seen as non-drug supportive treatments. Although it is not yet known how much virtual reality can prevent dementia, for now, the results point in a positive direction. "
Rate of dementia in Turkey
Dementia, i.e., dementia with its widespread use in humans; It is the name given to the brain syndrome that affects memory, attention, planning, skills in daily and professional work, use of common tools, hobbies, household chores. Alzheimer's is the most common type of dementia.
The incidence of dementia in Turkey is 3.2 percent. It is predicted that this rate will reach 10 percent in 2023 and 16 percent in 2040. The incidence of dementia progresses parallel with age. After age 45, the risk of developing the disease increases in 20 percent of women and 10 percent of men. After age 65, the risk of developing dementia doubles every 5 years. Between 20 and 50 percent of 85-year-olds have dementia.
Passive smoking and air pollution increase the risk of Alzheimer's
Not only genetics but also environmental factors play a role in dementia. In particular, passive smoking and air pollution in the workplace are considered potential risk factors for Alzheimer's disease. Füsun Domaç explains the effects of nutrition on dementia as follows: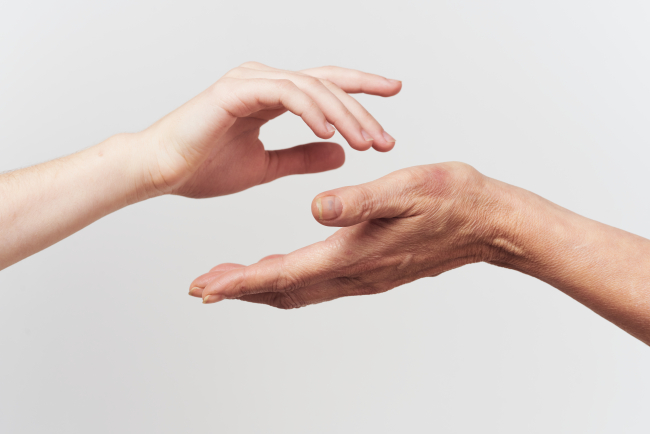 [Fotoğraf: Getty]
"Although scientific studies have not shown conclusive evidence of the positive effects of certain foods on dementia, a Mediterranean diet is rich in unsaturated fats, including vegetables, fruits, lemons, nuts, olive oil, whole grains, fish and poultry, memory and cognitive abilities. He believes that taking omega-3, B6, B12, C and E vitamins and folic acid may be protective against the disease. Goes. "