The grief of the family of 24-year-old Razie Osko, who was shot dead by his ex-fiance in Marseille, never ends. The Oske family wants justice for their daughter. Mother Fatma Ismet Oske has claimed that the accused Baris Can U., who will be tried on May 31 for an additional life sentence, will be given the harshest sentence, saying, "My liver is still hurting. I couldn't cut a strand of her hair. I can't get into my son's house. I want justice, "he said.


Photo: UAV
Subscribe
The family of Razie Oskay, who was shot dead by his ex-fianc বার Baris Can U, in the Okan Mergesi district of Mersin's central Torosla district, is demanding justice.
In the January 10, 2022 incident, his ex-fianc বার Baris Can U., who cut off Raziye Oske's way out of the house to go to work in the morning, repeatedly injured Raziye after an argument and the girl was taken to the hospital where the young man was taken. Dies. The fugitive suspect, after the incident, was caught in a police raid, taken into custody and arrested by the court.
On the other hand, it is known that Razia has been a victim of pressure and threats from the accused for years and has been living in fear of death every day for 11 years.
Life imprisonment was demanded
The investigation into the murder, conducted by the Mersin Chief Public Prosecutor's Office, was completed in April and the accused was taken to the 5th High Criminal Court. The indictment called for more life sentences for those convicted of "planned murder". The indictment specifically states that the defendants kept Razia under pressure, intimidation, and coercion for many years, and details of Razia's struggles, both mentally and legally, were provided with evidence.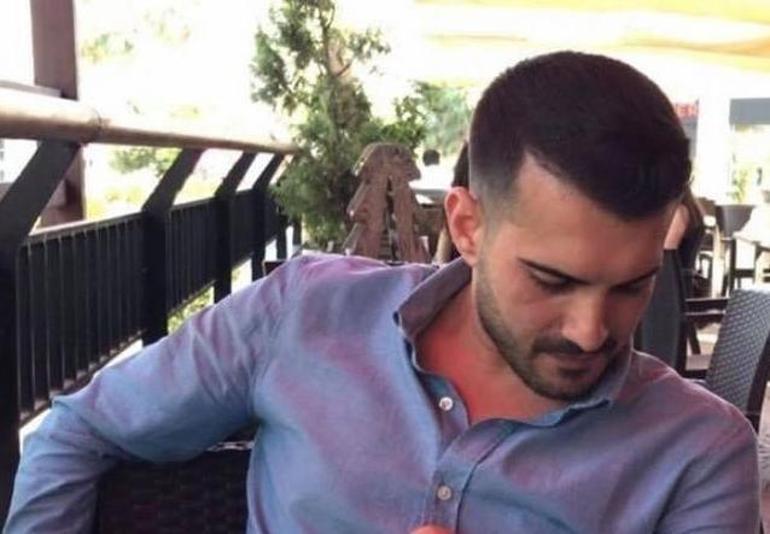 Murder suspect Barış Can U.
"My crying has not stopped for 4.5 months. I can't get into my son's house. "
Fatma Ismet Oske, a 46-year-old mother, described the pain they felt and said they could not bear to see Raziye separated from life at such a young age.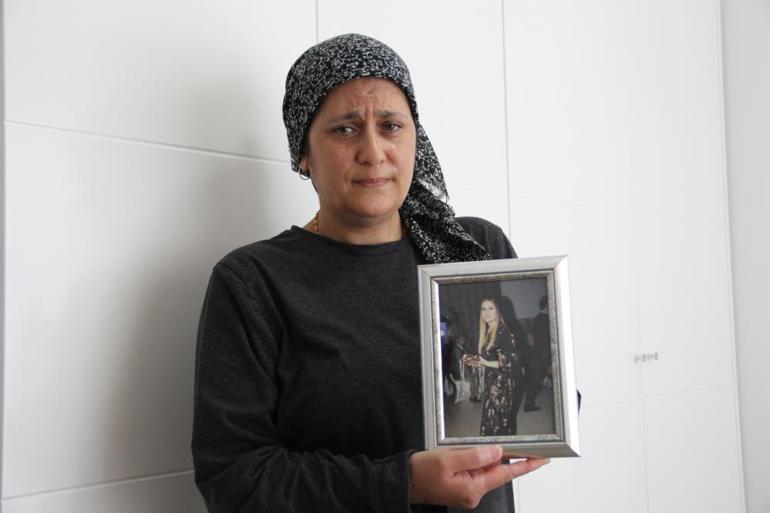 Raziye Oske
The mother said to Oske, "May God not hurt anyone. My liver is still hurting; My crying did not stop for 4.5 months. I can't get into my son's house. I want justice. Don't let my child's blood fall to the ground; Because he was innocent, without sin. That murderer should be sentenced to life imprisonment; You can't get out of that hole. Don't let go of my baby's blood and the pain we suffer, "he said.
"I can't be tough for a baby, my heart is burning. I wasn't warming her hair. "
The tearful mother insisted that she cried every day for 11 years because of her daughter's suffering. "I have been scared of this day for 11 years and finally I was scared. I have no children. It's evening, no one is waiting for dinner after work. We had no peace in our family, no health, I had health problems. What more can a heartbreaking mother say? I cut a strand of her hair. I didn't raise him. I didn't raise him for this murderer, "he said.
"I have no hand in distributing your dowry. I want justice; Don't let my son's blood stay on the ground. "
Mother Fatma Oske, who demanded a more complex life sentence for the accused, said, "I am sending him to God; I hope God doesn't hold anyone accountable for what you did to me. I want life imprisonment, I want justice. Shaking hands, he said, after 10-16 years general forgiveness will come and my child will not come again, I want him to die in that hole too. I beg all my elders; I want justice for Razia. Don't let my son's blood stay on the ground. I don't want any apology, I want him to rot in that cell, because my son will never come again. I raised him, fed him, had a job, the killer has no right to come and shoot him, "he said.
Saying that her father Murat Oske (53) used to come to Razia's house and cry from time to time, mother Oske told him that she could not give him the dowry which she had made in her own hand and kept it in the cupboard, said "I will give. Be the bride" and said, I have no hands to distribute. I have not been able to distribute. May Allah make the murderer do as he knows. "
"What did it look like on my ceiling?"
Razia's grandmother, 71-year-old Razia Oske, kept shedding tears and said, "My granddaughter named me. 'Grandma, I carry your name. If I get married you will give me a gold belt. And I said, 'Daughter, if you were a bride wearing a red veil, what would I do to you?' I can't stand my baby. How did he kill my gazelle? He smiled when he saw the open bud. It dried up my baby, it dried up our rose buds. He burned our livers, "he said.
The first hearing in the Razie Oske murder case will be held on Tuesday, May 31 in the Fifth High Criminal Court.
UAV
Visit our YouTube channel for video news. Subscribe