It is very important for children to socialize for development, to stay together with their peers and to do different activities using their hand skills. Getting out of their routine is not easy, especially for children living in big cities. Working parents, haunted streets, and the fact that school takes up most of the day, unfortunately, postpones childhood to summer vacation. For this reason, activities such as activities, workshops, theater plays, nature walks in the city are very important for both children and parents.
I attended the Art and Children's Festival in Galataport Istanbul last week with my daughter Ilul and had the opportunity to observe for a long time. It was a successful event program. There were many workshops. My daughter stops at almost every booth and shares the entertainment there for minutes without getting bored. Of course, our parents also have to wait for them. We were observers, wondering about our kids' reactions, and watching carefully the way they interacted with strangers. Among the new generation of parents I have noticed three things: detail-oriented, intrusive and perfectionist. When making pizza, they interfere with their chosen ingredients and try to guide them to their own choices when choosing a workshop. Trust me, constantly searching for the best pictures of our kids instead of letting them go to an event for fun makes our kids' imagination both tiring and limited.
They are children not adults
At the Sabah and Minicacidus booth, I met a wonderful person, Esma Kahvesi. He is a graduate of the Department of Painting at Marmara University and did a painting workshop for children here. But he didn't just paint his hands and say, "Let's draw that picture." He closes his eyes and shows the children's dreams. He instructed them to expand their own dreams. He observed, asked the right questions. Children who are engrossed in their dreams with their eyes closed do not want to open their eyes easily. They realized what a wonderful thing it was to dream, to make an inner journey towards oneself.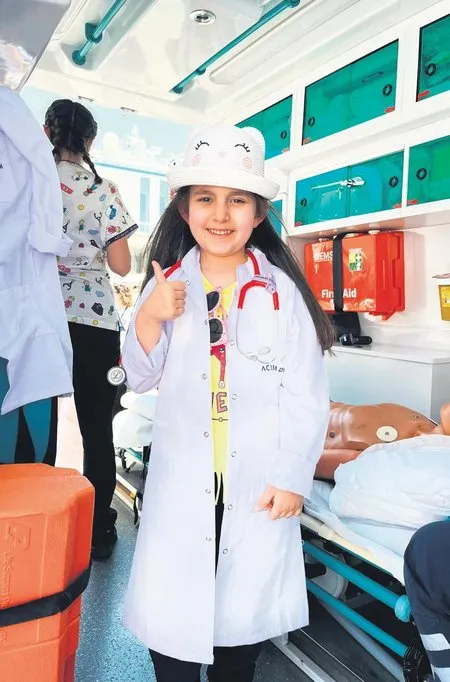 I talked a little with Mrs. Esma about the painting that my daughter Ellul made. He said that the world of dreams is quite wide. "Children's imaginations are not always wide," I said with a smile. As it turns out this was not the case, the biggest problem right now is that kids don't dream. Their imagination was also limited. "If a child turns the cloud pink, don't interfere. It shows that his imagination is wide," he said.
At that moment, I thought parents were interfering with their children's pictures. As parents grow up with the urge to 'okay', they are imposing their limited imagination on their children in the name of 'perfectionism'. However, the main thing was to narrow down their huge imagination. Let's; Let them manage their dreams independently, let the trees be blue, let the clouds be pink … Let it not match our reality, how can airplanes, light bulbs, televisions or the internet be invented without the boundless dreamer … a child to be a happy adult Not a dream?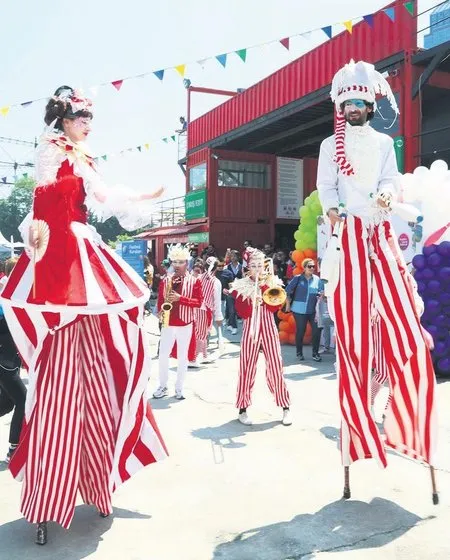 Get ready for fun moments
A children's festival will also be held at Maçka Küçükçiftlik Park on June 4-5. The Creative Children's Festival, which will be held for the third time this year, will include many entertaining and educational activities. Through these activities, children will discover their skills and creativity, while their families will have unforgettable moments of joy.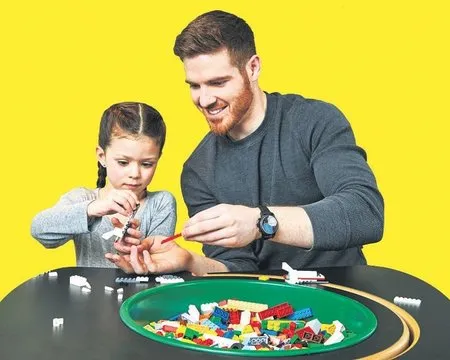 Istanbul with Lego
As part of the Beyoğlu Culture Road Festival, Istanbul AKM has beautiful children's activities. One of them is the LEGO design competition, where families can compete with their kids. In the marathon, which will be held on May 28 and June 3-11, competitors will talk to Lego about Istanbul. Children aged 4-12 will be able to form teams with their first and second degree relatives. Already have fun.