The sit-in protest, which began on September 3, 2019, in front of the HDP Provincial Presidency building with the children of families who were abducted in the mountains by the Diyarbakir terrorist organization PKK, has entered its 1000th day. When Hakir Akr's first action ended in front of the HDP provincial presidency on August 22, 2019, when he reunited with his son, he set an example for other families who wanted to save their children from the terrorist organization. Mothers, who took Hakir Akr's struggle as an example, launched a children's watch in front of the HDP provincial presidency on September 3, 2019.
With the participation of other families from across the country who want to save their children from the clutches of terrorism, the number has risen to 299. Parents, who have not left the HDP provincial building since day one with their firm stand to reunite with their children, have continued their protest in the hot summer and cold winter. Some families continue to have alternative arrangements with their spouses to keep the front of the provincial building empty. Even during the Covid-19 epidemic, which affected the entire world, families took the necessary precautions and did not give up their jobs. In the last 3 years, the children in their mother's lap have entered their new age in the action tent for their older brothers and sisters.
The family has a son
Through the action, 35 families felt the joy of reunion with their children, whom they rescued from the clutches of terror. Other families, who did not heed their parents' call to "return" and saw children fleeing the organization and surrendering to security forces, have become more determined in their actions. Seeing the families reunite with their children, other mothers and fathers felt joy and sorrow together. Families rejoiced at every child fleeing the terrorist organization as if they were their own child, and they shed tears for not embracing their own child.
Written from his mother tongue
Home Minister Suleiman Soylu explained what was done to the child of only one family: "The child of a family is within our borders in a terrorist organization. The letters were written in his mother tongue. Since his whereabouts are known, thousands of letters were dropped by helicopter. A letter has been written that his mother is missing her son and wants to see him at an event, there is no end to this business. In fact, her mother is crying. "
Calling her child from TRT frequency
The letter was not enough to call her mother to her child. A new and interesting method was tried. For this, extensive coverage network of TRT radio was used. Soylu explains the new method as used: "A small contact has been established. Then, it was learned by our friends that TRT radio was heard on TRT radio there. The mother's voice and her baby were broadcast on the radio for several days, distorting the frequency of her call. And the call continues. The mother does not give up, the state does not give up. As a result, the boy and mother were brought to their house 4 days ago. "
We will continue our struggle
Nesibe Sifsi, a mother who took part in the action for her son Rosehat, who was abducted from Hakkari at the age of 16, said the only target of the action she started in front of the HDP provincial presidency building was her child. Expressing his desire for his son, Sifsi said, "Enough, get their dirty hands off us. That treacherous HDP and PKK have taken my son away from me. We have been fighting here for 1000 days. We will continue our fight." He said.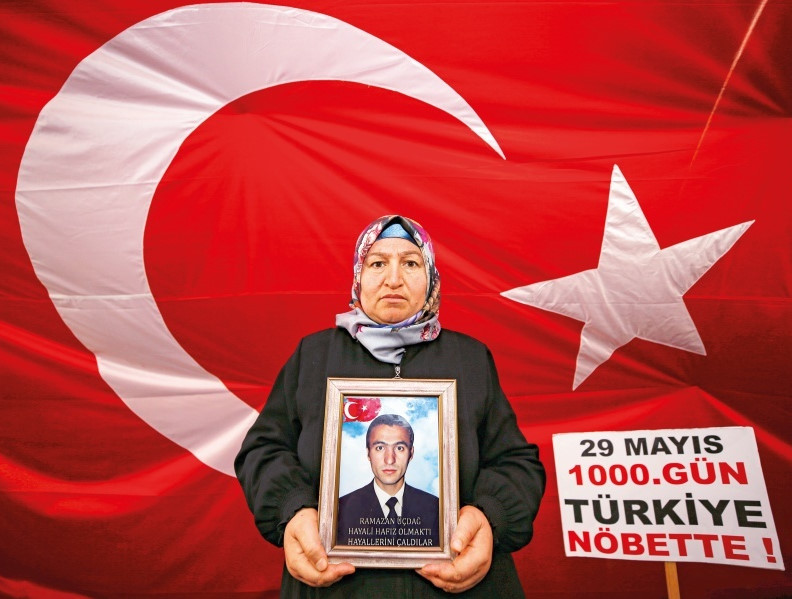 I want my child from HDP!
Mevlüde Üçdağ, a mother who was watching for her son Ramadan, said the world had become a black hole for her because she had been separated from her child for eight years. He blamed HDP for abducting his child, Ukdag said: "It is misleading to think that we will give up the job. We will never give up the struggle, even if it is not for 1000 days, 1000 years. I want my child from HDP."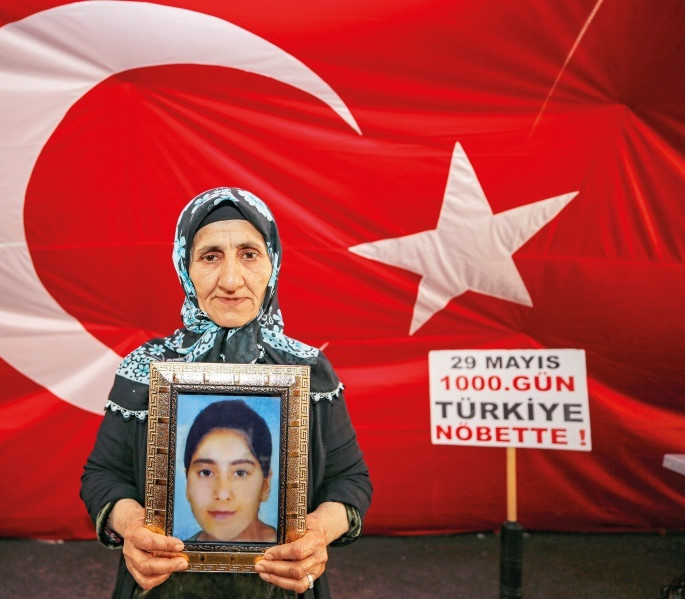 I haven't stopped crying for 9 years
The mother, Esmer Koç, who protested for her daughter Jubei, said her daughter was abducted by the PKK 9 years ago and has been suffering for a child ever since. "PKK and HDP have been bleeding in my liver for nine years now, and my tears have never stopped," Coke said, adding that he would not give up the job for his daughter. Noting that he would fight for the rest of his life, Koç said, "I want my child, I'm here for him."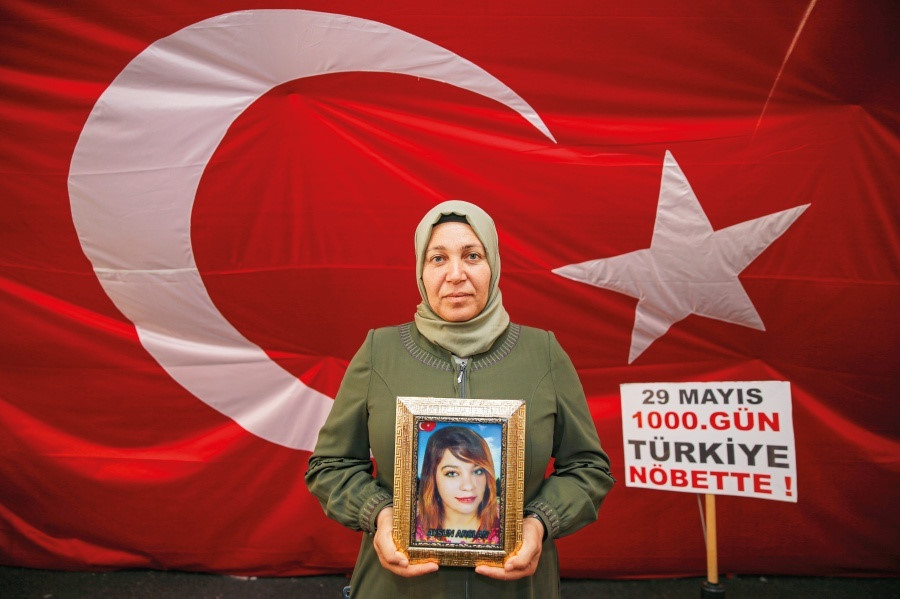 We want our child from the right address
Aydon Arslan, the mother who took the initiative for her daughter Aysun, said they wanted their children, a part of their lives, through their actions. "We wanted our child from the right address," said Arslan, noting that he wanted his child from HDP and that his daughter had been taken through HDP. We are determined to end our struggle. As long as this spirit remains in this body, we will not leave our child. "