The oil-free deep fryer, which enables practical and healthy frying, creates crisp and delicious food for the warm air inside. Kumtel Fastfryer offers you the healthiest fry with 90% less oil. How do users perceive the effectiveness of Kumtel Oilless Fryer after examining it in detail?
---
---
Kumtel Fastfryer helps you enjoy healthy and wholesome foods using very little oil. Equipped with the latest technical features, the product provides ergonomic benefits for your healthy diet. Thanks to its turbo air technology, it purifies food from oil and makes it healthier during cooking. Quick, practical and modern Kumtel fastfreyer can be essential for your kitchen. When frying potatoes, the product minimizes the fat content without damaging the natural structure of the food and allows you to take it in a healthy way. It cooks foods like potatoes and sausages with 90% less fat. The overall volume of the product is 5.5 liters, the capacity of the frying basket is 3.5 liters and the capacity of the frying pan is 4.7 liters. The large size of the fryer helps you to fry a large number of products at once. The machine with Teflon cooking features prevents any stuck and provides a safe experience. Since the inner chamber is easily cleaned, the product also guarantees you a healthy use. You can adjust the machine according to your own taste while cooking, which has different heat and cooking modes. Thanks to the heat control system, your food is cooked as gently as you like. This makes your job much easier with the automatic shut-off feature with a 60-minute timer. The temperature of the product can be adjusted up to 200 degrees and its maximum power is stated as 1500 watts. Weighing 4.7 kg, 35 cm wide, 26 cm long and 31 cm high, Kumtel Oil-Free Fryer delights users with its features. Let's answer the question "How to use an oil-free fryer?" Add a small amount of oil according to the product you are keeping and select the desired temperature and cooking mode. It's that easy!
Review the product
---
Its large volume makes it easy to fry large quantities of food at once.

Automatic shutdown feature with 60-minute timer provides practicality.

It has optional adjustable heat and cooking modes.

With very little oil, it makes the food crispy on the outside and softer on the inside.

The price is more affordable than the option.

The taste of fried food is not like traditional frying.

Parts are not dishwasher safe.
---
While Kumtel Oilless Fryer user reviews are generally evaluated, it is worth noting that user satisfaction is very high. Most of the product users have made positive comments. The positive comment of Kumtel Fryer is that it makes very tasty and crispy fry with less oil. In addition, its quiet and fast operation is preferred by users. The inner chamber is easy to clean, it does not spread oil during frying and it does not smell, was appreciated by the users. People who use Kumtel Oil-Free Fryer say that this product is very successful at low prices instead of paying more for other products and recommend the product to those who want to buy it. The downside of the Kumtel oil-free fryer is that it fries slowly and doesn't live up to expectations. Very few users can find this product their expectations. You can give this product a chance if you want to make crispy and soft fry on the outside using a small amount of oil in a cool, practical and fast way.
Review the product
---
1. Tefal Easy Fry and Grill Classic Air Fryer
---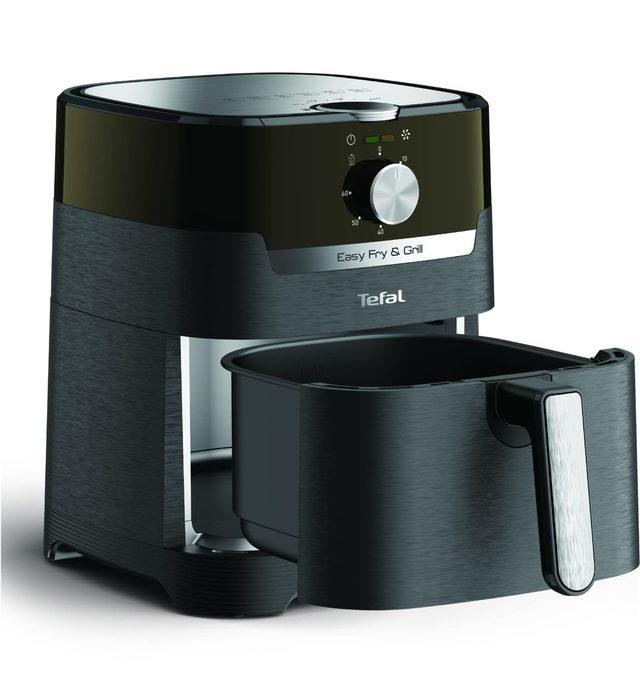 Click to get up to 10% discount on the basket!
The Tefal Easy Fry & Grill Classic Air Fryer is made with the slogan "No Oil" and is in the category of the best oil-free deep fryers. The product, which has a special patent basket, has a capacity of 4.2 liters and can cook up to 6 portions at a time. Featuring an automatic shutdown with a 60-minute timer, the product operates at 1400 watts and has a total of 4 programs. The product container, which has a plastic body, can be removed.
Review the product
2. Philips HD9252 / 90 airfryer fryer
---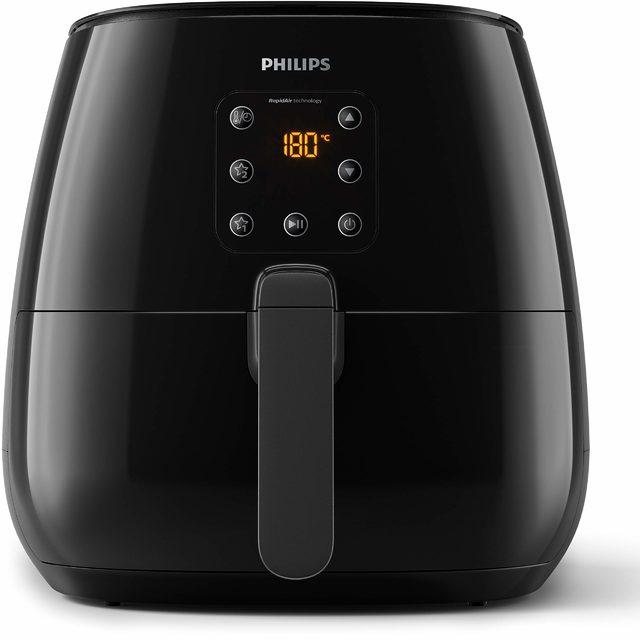 Specially crafted by expert engineers, the Philips Airfreyer Fryer lets you create great fries with or without hot air circulation for its rapid air technology. With 2225 watts of power, the product uses 90% less oily frying process. The large 7.3-liter bowl capacity of the fryer allows you to fry large quantities of products at once. The fryer, all parts of which are machine washed, has 5 different programs.
Review the product
3. Same Aircook Oil Free Frying Hot Air Fryer
---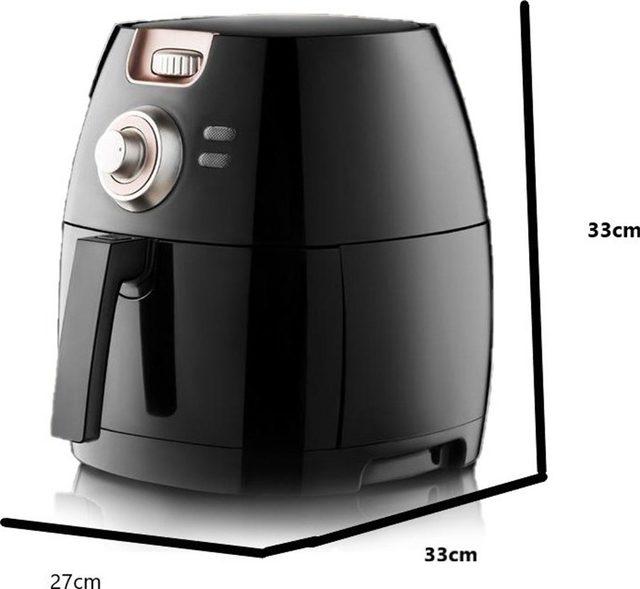 Equipped with a new generation of technological features, Sem Aircook Oil-Free Fryer prevents meals with healthy foods from losing their nutritional value. The turbo air technology fryer removes cooking oil during cooking. The product with a large internal volume of 5 liters provides quick and practical use for the crowd group. The inner Teflon chamber can be easily cleaned and the cooking chamber can be washed in the dishwasher. You can control the time and heat setting on the machine according to your taste.
Review the product
4. Kosori hot air fryer
---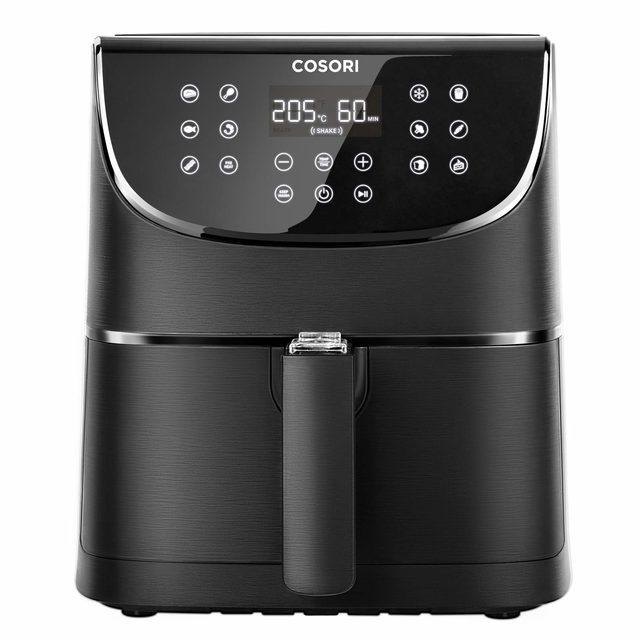 The 4.7 liter Cosori Hot Air Fryer allows you to make the most delicious fry by reducing the oil rate by at least 85%. The product has a heat setting that can be adjusted up to 230 degrees. Using Cosori Air Whisper technology, the machine operates at very low noise below 55 dB. You can easily clean non-stick coated products. It has 9 different program options including digital touch screen. You should definitely pay attention to the fryer which will add a modern air to your kitchen with its matte texture.
Review the product
5. Kiwi Cuff 5515 Air Fryer Oil Free Fryer Frying Machine
---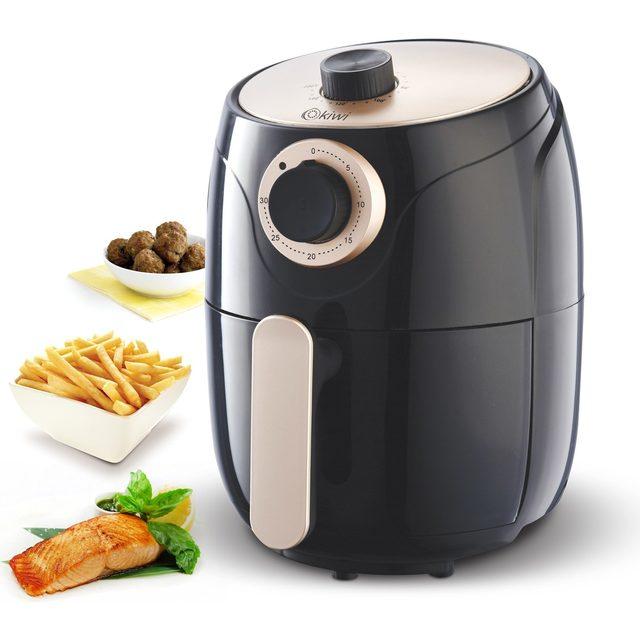 Fry, grill, bake your food with Kiwi Cuff 5515 Air Fryer Oil-Free Fryer Frying Machine. You can do virtually all operations using little or no oil. The power of the machine is 800 watts. You can enjoy practical, fast and delicious food with the machine which is easy to use. With the help of 30-minute timer and warning sound you can easily know the status of cooking food. The removable basket is also very easy to clean.
Review the product
6. Vandenberg Airfryer
---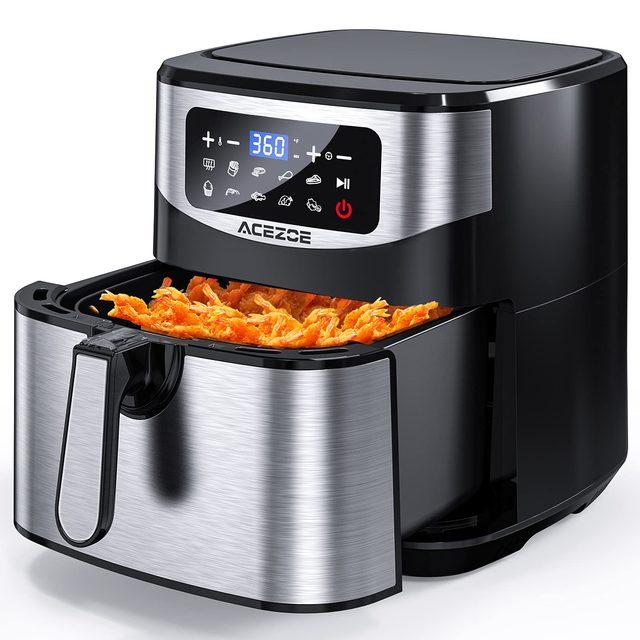 With the Vandenberg Air Fryer, you can get crispy food with a heat setting that can be heated up to 200 degrees using only hot air. The stainless steel component product has a volume of 5.5 liters and 12 regular programs. Thanks to the high output power of 1700 watts, you can quickly fry with the push of a button. You can give the product a chance with peace of mind, with features like non-stick covering system, cold touch, protection from overheating and automatic shutdown.
Review the product
7. Senya Multifunctional Hot Air Fryer
---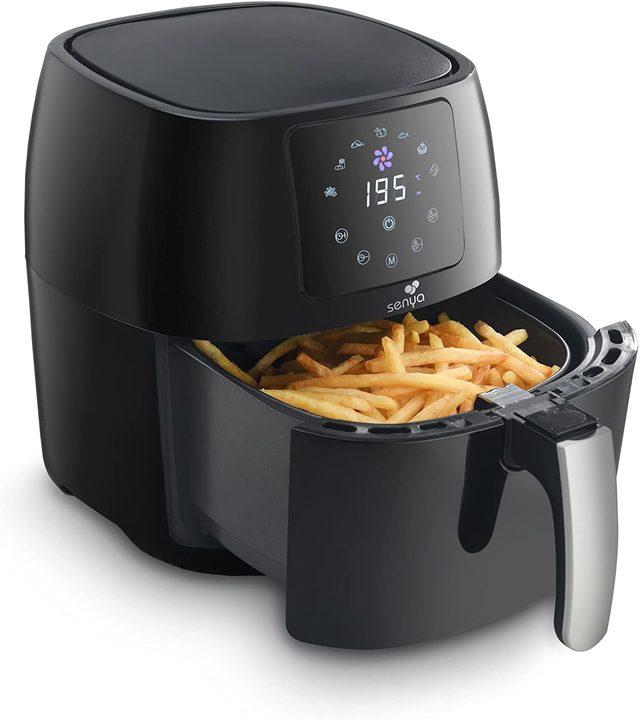 Click here to become a Prime Member and take advantage of free shipping and many more!
Unlike traditional deep fryers, Xenia Multifunctional Hot Air Fryer offers cooking with quick circulation of hot air. The versatile product has features like frying, grilling, cooking and heating. With the 4.5 liter capacity product, you can prepare about 6 portions of food and make crispy fry with 90% less oil. The machine with non-slip feet has a Kultouch handle that can overheat and burn.
Review the product
We hope you like our products. If you decide to purchase from this content, you may earn revenue / commission from Mynet links. Mynet is not responsible for problems caused by vendors after purchase.
Click to return to the homepage

You're doing it wrong: don't let the feast be poisonous

No more going to the bakery! Delicious German pie recipe

How to make zucchini soup with dill? Including all strategies