"Such genocide does not happen anywhere else in the world …" These words were uttered in the US Senate four days ago. It belongs to US Senator Chris Murphy. This is how he revolted against the primary school killings on Tuesday. 19 children and 2 teachers were killed in the state of Texas. The assailant's name was Salvador Ramos. He was 18 years old. He committed such a murder at such a young age. It is unknown at this time what he will do after leaving the post. However, it is not considered a terrorist attack. Do you know what else is there besides all this barbarism? Concerns have been raised about 'child terrorists' in the United States and Europe. In our news, we will deal with those who turned into extreme right-wing terrorists at a young age.
Press cover
Let's continue with the situation in the United States. However, before knowing the details, let me mention it. The European media or the American media do not like to give so much prominence to this issue. For example, there was a terrorist attack in the United States last week. 10 killed in Buffalo. But the press did not pay much attention to this, because the attacker was not a Muslim. The killer is white again. So the American media cannot call this terrorist a 'terrorist'. That is why the news has spread again in a short time. In fact, the FBI report described the attack that killed 10 black people as "hate crime and violent extremism motivated by extremist ideology." That's why the FBI didn't call it an act of terrorism.
Eco-fascism is on the rise
The name of the attacker who killed the blacks has been announced as Peyton Gendron. He was also 18 years old. He became a racist terrorist who believed in white supremacy. In some comments, the terrorist attack on the Peyton Gendarme may be an example of the eco-fascism movement. At the root of this radical thinking are anti-immigrant and environmental factors. For example, they believe that migrants negatively affect the environment wherever they go. Terrorist Peyton Gendron claimed in his 180-page manifesto that he had published on the Internet before the genocide, "kill as many blacks as possible" and claimed that blacks and whites were destroying their culture and environment. This is how fascism came to be in this age in the United States. However, this is not the first example. Two years ago, 17-year-old Kyle Rittenhaus killed two black rights activists. On the other hand, signs of this dangerous trend, eco-fascism, were also found in 2019. Terrorist Brenton Tarant, who killed 51 people in a New Zealand mosque, used the same language and the same radical logic. In the meantime, let's make one more note. The European media still does not call Brenton Tarant a terrorist. They use the phrase "extreme nationalist advocacy of white supremacy."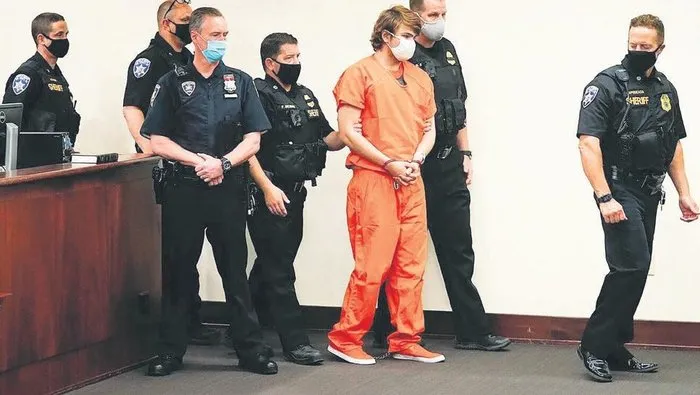 Most alone It is moving
According to the European Union's intelligence unit, social media has played a major role in the rise of far-right terrorism in the West. The British intelligence agency MI5 also gave the same opinion. There is an 'emerging trend' among young people, according to the British Security Service. Young people are influenced by the 'toxic ideas' they see on the Internet. A news article was published on EuObserver. Accordingly, the role of the Internet in the growth of the fascist movement among the youth of Europe is immense. Young people sitting in front of a computer at home are influenced by the false and misleading information they see on the Internet. They become anti-immigrant, anti-Islam, anti-black or anti-Semitic. Later, they learn to make bombs using information learned from the internet and they plan terrorist activities. For example, they are persuaded that non-whites 'occupy' white territory. Because of this, they became fiercely opposed to right-wing immigrants at a very young age.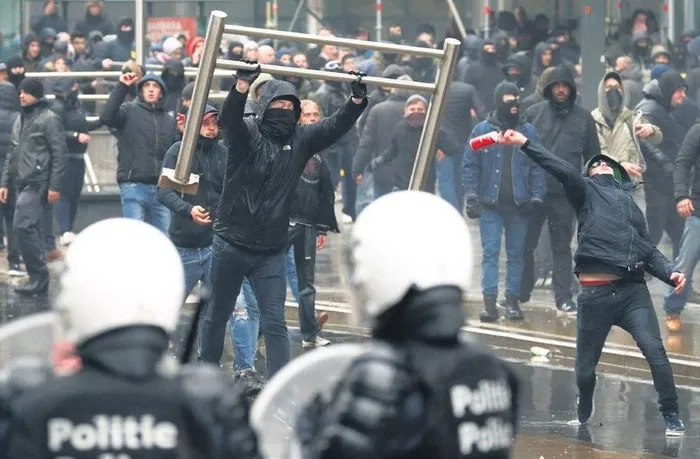 The thug is killing
Right-wing tendencies have been on the rise across Europe for a long time. France is one of these countries. Fascism is spreading rapidly among the youth. When extreme right-wing politicians are associated with populist politicians, anti-Islamic and anti-immigrant attitudes in the country become almost institutionalized. As a result of this alarming rise, far-right terrorism re-emerged among French youth. Another problem in France is gangs among young people. In the city of Marseille, for example, gang fighting is on the rise. Children between the ages of 14 and 15 often die in these conflicts.
Germany:
He was going to bomb the high school
We are in Germany. The situation is no different here. In fact, it is known as the center of neo-Nazis. Anti-immigration or anti-Islam is extreme. Here in Germany last week a child terrorist was caught. He was 16 years old. His name was not disclosed. It was determined that he was preparing to bomb a high school in the city of Essen. His target school was a predominantly Jewish place. So this far-right boy was planning an anti-Semitic terrorist act.
England:
Hitler, 11, is a fanatic
Was detained in England last week. A 14-year-old boy was caught planning a terrorist act His name was kept secret as he was a minor. The boy, who turned out to be a far-right fascist, has been recorded as the youngest person in British history to be arrested on terrorism charges. In fact, he was 13 years old when he planned the crime. However, the boy was released despite the use of far-right expressions on the Internet and a terrorist plot on his computer. According to the English court, the boy's thoughts were "fictional", so he did not need to be imprisoned. Meanwhile, it was determined that the boy, according to his information, started recording information about Hitler on the Internet at the age of 11.
There is also a political basis.
In addition to all this, this far-right fascism, which has reached 14-year-old children in Europe, is now represented in politics. Spain, Italy or Germany … Western countries have had far-right fascist governments in the past, a new generation of far-right politicians is emerging. These are usually young politicians under the age of 35. Vox Party in Spain, AFD in Germany, Brothers in Italy or Front National in France. Also, according to some opinions, all these far-right politicians have a relationship with each other. These far-right politicians are generally anti-global warming. Recently, however, almost all of them have begun to put forward their arguments in favor of eco-fascism in their rallies.
States In action Passing
The United States and the European Union are working together against the dangerous trend of social media. They immediately interfere with the spread of false information on social networks and fuel the ultra-right trend. For this reason, we should not believe every piece of information we see on social networks. Sharing any false information is not as innocent as us. There are some movements in the background that really want to negatively affect young people and these ideas can turn even children into terrorists.