The Changemakers have been announced for the 13th season of the "Changemakers" program, which has been run by the Sabanki Foundation since 2009, with the aim of highlighting the tremendous impact of individuals contributing to the social development of Turkey and inspiring society. Changemakers of the Year; The difference between the lives of Dilek Demir, the headman of Diyarbakir's Baglar district, and Dilek Demi, is made possible by science teacher Erdin Erdem Bakkal's "Science is Reborn in Sarnak" project, history teacher Ferda Salik's "Diyarbakir's Cultural Ambassadors" project, and "Kekele TV". Founder and Seda Firin.We have hosted four season change makers and talked about their projects on the pages of Yeni Safak this Sunday.
I was like Maytar before I was elected
Dilek Demir, Diyarbakir's first and only female spokesman, was known in the vicinity of a citizen who was always sensitive to the events around him and helped them as much as possible. That's why people in the neighborhood saw him as the headman before he left the street. "My environment and my children encouraged me to run in the 2014 elections. We've never had a female spokesman around us before, and my candidacy has had some backlash, of course, "said Demir. 1500 votes.
"Although I was a very successful student and loved reading enough to get to school early, at a very young age my apron was taken off and I was dressed in my wedding dress. My father forced me to marry him. At that age I was very opposed to this situation. I didn't want to be a girl who was forced to marry at a young age, "said Demir, adding that his love of reading has always been with him since he was expelled from school. "I have touched the lives of 40 girls in these six years. We are the bridge between these people, we are the helpers for good things. At the moment I have the strength around me. I try to help the other team as much as I can," said Demir. . " "Wish Mom," he said, placing a wish-complaint box in front of the headman's office as the head of the neighborhood for residents who have problems but are afraid to speak up. " I believed I could make a difference with this box. I bought the box and hung it in front of my headman's office, "said Demir.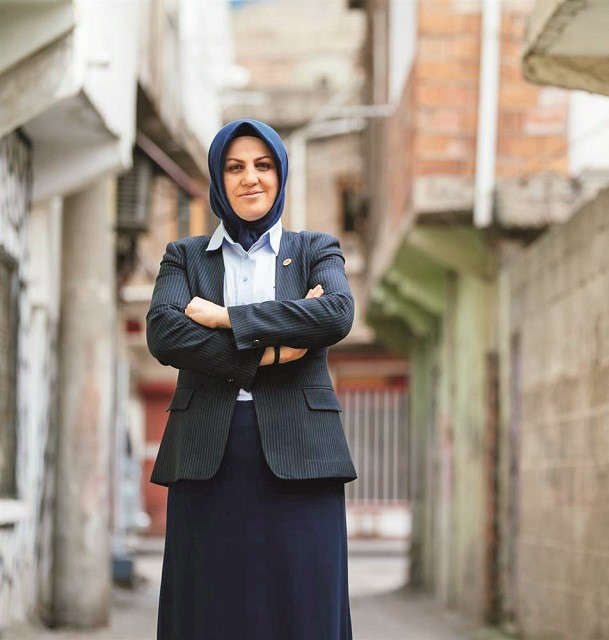 Astronomy has excited my students
The adventure of Erdinç Erdem Bakkal, who said that when he found out that he had been assigned to Şırnak Uludere Şenoba Town Üçtepe Secondary School, he came to the village with a telescope on his shoulder. Thinking that students can increase their interest in science and learning with astronomy, Bakkal said, "Astronomy is a branch of science that can excite everyone. One of the best parts is the largest laboratory, the sky, free standing in front of your eyes. All you have to do is learn the language and start studying it, "he said.
He started his activities with observations and workshops and then continued by establishing a space and science class. He then turned the classroom into a science center not only for his school but also for the surrounding schools. The grocery store, which purchased experimental instruments and telescopes for children in remote villages, has excited 3,000 children at 15 different schools in Sharanak. While creating his classroom, Bakkal happily stated that he aims to create a classroom that will expand students' imagination and make them more curious, and he has achieved this goal, adding: , Telescopes, microscopes and many experimental instruments that students are curious about. They can use these instruments for their own research whenever they want. Such an open environment can always keep their interest and passion alive. "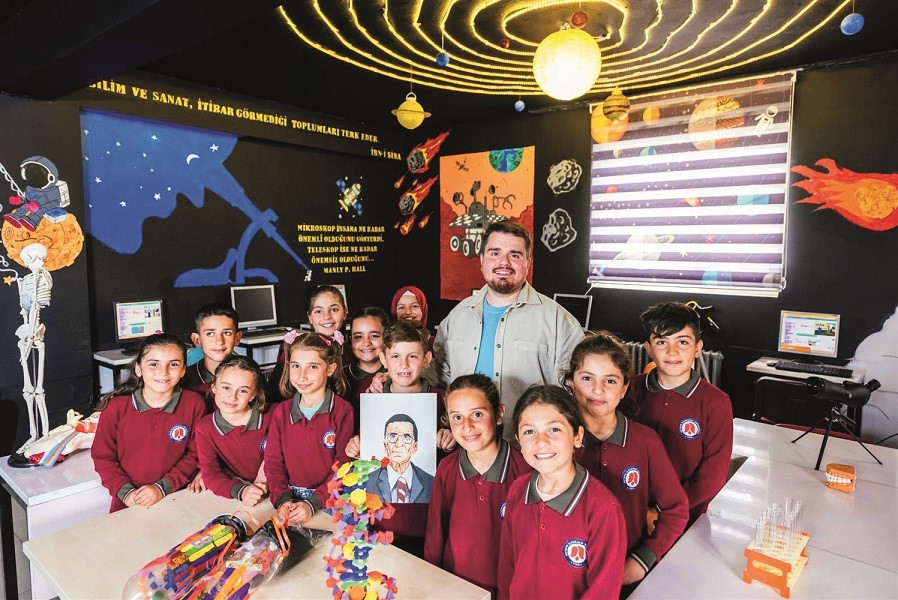 Cultural ambassadors act like an NGO
Born in the Silvan district of Diyarbakir, Ferda Salik was born as the fifteenth child of a large family of twenty siblings. A hardworking student, Salik was able to study with the support of her sister, a nurse. "Learning in difficult situations has made me more grateful for my profession. "I have achieved a lot in different fields through my work," said Salik, and based on her own story, she thought that when girls are equipped with the right knowledge and experience, they will change themselves first and then their environment.
After teaching in rural and urban areas for 12 years, Salik's attention was drawn to the intimidation, introspection and technology addiction of high school students. At the same time, he noticed that these young people did not have enough information about the historical sites of Diyarbakir, the ancient city of civilization, which is comfortable in terms of travel. Thinking about what I can do for these young people, Salik has created a "peer-to-peer guide model in historical places" that puts the student at the center. She began volunteering with her students so that the city could reach the level of recognition it deserved, and young people could become partners in promoting their cities. Saying that cultural ambassadors, numbering in the thousands, have improved themselves in every way in the success and confidence they have achieved, Salik said, "I may not have included them in scientific research before, but now they are productive and project development in all fields. Diyarbakir's cultural ambassador; Started working as a private company. Parents who have seen our daughters succeed have been more supportive. "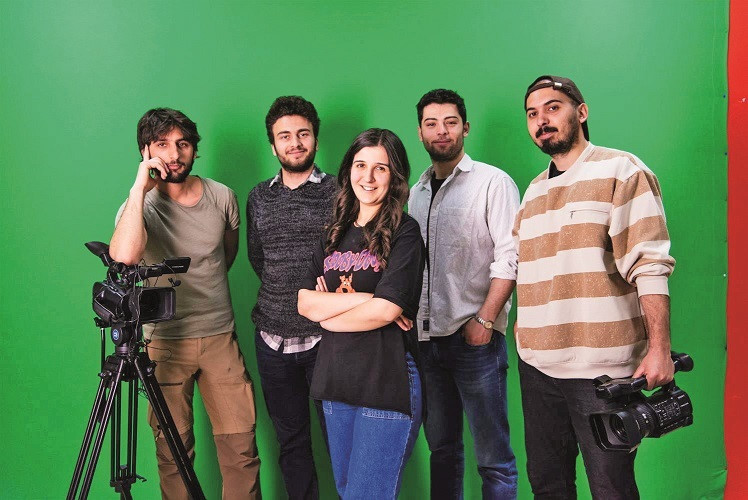 I wanted to be a server
The situation he is facing is a problem and he was the first to stutter in elementary school. He is often confronted with situations such as being bullied by colleagues and is felt to be inadequate throughout his education, Firin said, adding that the bullying pushed him to question rather than intimidate. "Why is it, can I do something, what can I do?" After the steps he took for himself, albeit small, he began to work with the hope of making a difference in his own life and in society, with the goal of turning oppression into an opportunity.
The bakery, along with his friends and other stutters who believed in the story, rolled up their sleeves to explain what stuttering meant. One of the biggest supporters of Firin's decision was his mother, who said, "As an individual, my idea of ​​going to the Faculty of Communications was to stutter." "The Kekele TV project, one day when my stuttering started and the block appeared, someone who was watching my speech said, 'What are you doing in this conversation at the Faculty of Communication?' Owen, who said, "It came when he said, 'he wanted to explain stuttering to people in an innovative, practical way, and as it is. After that, he founded Kekele TV as a solidarity network. "On Kekele TV, we tell society about stuttering through real, living events, through the mouths of stuttering people, through their own stories. Where viewers watch the channel here they have learned that stuttering is not a uniform situation as it is reflected in TV series and movies, it is different for everyone, while families of stuttering children learn about the potential feelings of their children.