---
The call came from the famous actor Berat F. Parlor, who played in the public spot of Green Crescent when he was just 4 years old, marking the meeting.
The parlor says President Erdogan, whom they saw a few years ago, told his mother he had to quit smoking, but his mother continued to smoke. Parlor told her mother, who is now a cancer patient, that her doctor's first question was 'do you smoke' and urged everyone to stay away from smoking.
Highlights of President Erdogan's speech are as follows:
I want May 31, World No Tobacco Day, to raise awareness of this deadly danger in every part of our society.
The tobacco epidemic is the biggest global health threat, as it ranks first among the preventable causes of disease and death. Despite the fact that 100,000 people die of this disease every year in our country, we do not want to continue fighting this epidemic.
We have continued our government's healthy youth policies based on the prevention of substance abuse, such as tobacco, alcohol and drugs.
However, there are some people who want to get around this struggle, such as hookahs, cigars, electronic cigarettes, instead of familiar cigarette brands. We are aware of all of them.
Berat F Parlor: I came to Ankara 14 years ago when we were shooting public service ads. I came with my mother. I asked my mother, 'Do you smoke?' You asked, then my mother said, 'I'm sorry, I'm using it'. You said, 'You have to leave now.' My mother is currently a cancer patient, we have been battling a disease for 8 years. The doctor's first question to my mother was 'Do you smoke?' It happened. My mother quit smoking after hearing this question. Since that day my mother has not smoked or smoked people.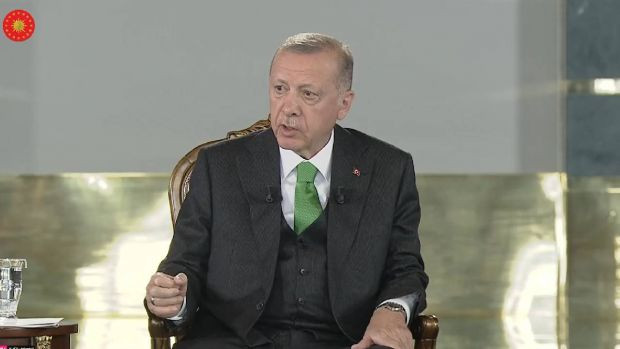 If you have cigarettes, I participate as President to buy the package
The harm of smoking indoors is far more harmful than outdoor. The doctor's first question was 'Do you smoke?' Who is he asking this question, he is asking the cancer patient. If he smokes, I say, 'Come on, quit smoking because we love you.' If I have a cigarette in my hand, I try to get a package as President. What should I do? Taking something from him that will hurt him. We have also set up a small cigarette museum here.
Suat Arı (Physical Education & Sports Teacher): I have made 120 students active licensed athletes in the village. I want to say that I am grateful for the law you have made and for what you have done for a tobacco free country.
Omar Farooq Saidam (Finnish Athlete): I started swimming to beat the asthma and I beat the disease. When I came in contact with cigarette smoke, I was having trouble breathing. I mean, kids need to grow up in a smoke-free environment.
President Erdogan: I also came here from playing basketball. I scored a lot, I scored 36 points. We have 36 out of 50. We won, different …
President Erdogan: When you approach and find information there, you will remember your work for many years to come. You have done a great job and we will remember you separately.
Project Architect: As an artist, it was very important for me to be able to make the society aware through this channel and to be able to inform about the harm of cigarettes for the society and nature through such an art.

President Erdogan: What is the basis of cigarettes?
Project Architect: There were two different studies. The work you see on the left is made of fiber material, I have given the stump form of the tree. What you see on the right is made of tree husks, they were not cut in any way, we dried the trees, they were made without cutting, they were collected. The surface consists of about 25-30 thousand collected butts. We put them on the surface using the tree's own texture. The motive is actually killing the tobacco industry nature. Let's not throw away our cigarettes, let's not pollute nature, let's avoid cutting down trees because of this industry. It also causes drought and the soil dries out due to the chemicals in the butt.
Shahika Councilor: I notice the same thing in the water as well as in our trees. I came across the butt while diving. Butt can stay in nature for up to 10 years. Fish also eat butt. As an asthma patient and as a national athlete, I know how much smoking affects the air we breathe. I am also deeply saddened by the poisoning of the planet.

President Erdogan: As an asthma patient, it is very, very interesting, especially when he lands on a ground where breathing is almost impossible. How do you achieve this?
Shahika Encumen: Thanks to the sport, she has turned the difficulty into an advantage. Sport has enlivened it.
Mirai Ulas: I am a paramilitary sailor. I'm third in the sailing world. Our lives depend on water. Our natural water resources are polluted. 4.5 million baht are thrown into the earth, most of them end up in our oceans. Filters are among the 10 most common plastic wastes in the world. I found lots of cigarette butt waste in the Bosphorus. During that time when I came in contact with passive smoking, I fell ill and could not participate in training.
Begum Esra Ertan (Specialist in Molecular Biology and Genetics): Since I first received an award with my projects in 2017, I have been the recipient of numerous awards and grants at home and abroad. Tobacco waste can stay in nature for a long time without dissolving. It also does a great deal of damage to nature and our economy.
President Erdogan: Whether they say electronic cigarettes or something else, these are all scams. How we make money, all the way. This is no different from the other called electronic cigarette. It damages both the bladder and the body. We will not give opportunity, we will give our best. The hookah thing has been on the agenda lately. Hookah is no less harmful than cigarettes, but much more. We are making some preparations to save our nation from harm.
Gokhan Din (People Expert): We have a lot of good applications like smoke free space, e-cigarette line. What makes it more meaningful is your position in the process.