Spain's Real Madrid, who beat Liverpool 1-0 in the Champions League final, have celebrated the championship with their supporters and religious and political leaders.
Real Madrid first went to the Almodena Church and presented the championship to the city's saints during a trophy celebration that lasted more than six hours.
Madrid Archbishop Carlos Osoro welcomed the Real Madrid caravan, who arrived at the church in a suite.
A twentieth-century tradition, champion teams continue to claim their trophies for the saints in the city where they live.
Imagine for a second you were transposed into the karmic driven world of Earl. Fenerbahçe or Galatasaray became Champions League champions and visited the Hagia Sophia Mosque.
Minister of Religion and Minister of Religion welcomed the party's caravan! The captain of the party handed over the trophy to the President on religious matters and received his blessings. Taking pictures.
The team then travels by bus on a city tour. The fans are having fun.
If we have something like that, will that party be lynched on social media? Will there be a post or news because secularism is breaking down? Or will it be perfectly normal?
By the way, Spain is also a secular state!
***
Istanbul Super League is coming
A month ago, I wrote, "There could be eight Istanbul teams in the Super League next season." Ranimraniyespor went to the Super League. Istanbul reached the final after defeating BB Erzurumspor in the TFF 1st League playoffs. If Istanbulspor wins the final, my guess will hold.
Of course, qualified and successful teams qualify for the Super League. My objection is that the Super League became the Istanbul League!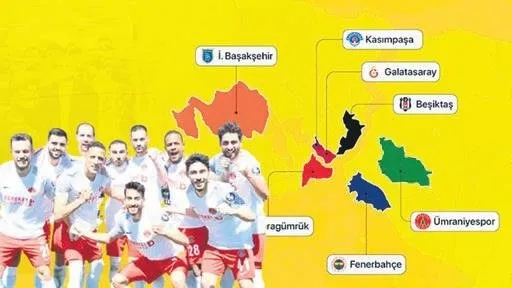 If Istanbul has eight teams in the league, initially the big three teams will benefit, they will go to Anatolia less! They will play a match with their opponents on an empty stand.
Where Anatolian teams with fans are constantly going up and down the league, Istanbul teams have no fans and no ratings, except for the big three, they shrink the regional coverage of the league in Turkey!
Teams without fans reduce both the league's tribune and broadcast revenue.
I have written before; For example, a team from Thrace has not been in the Super League for many years. The southeast was presented. The Aegean teams became the lift team.
This is because there is no real football industry in Turkey!
***
This model has been tried It's not happening!
Mehmet Büyükeksi, the former president of Gaziantep Football Club, has announced that he is running for president of the Turkish Football Federation (TFF).
If no other strong candidate comes forward, Büyükekşi is expected to win the election.
I do not know Büyükekşi, he has not yet announced his plans. If he wins, he can succeed.
My objection is that we are presidential candidates from business schools, again out of football. Büyükekşi's rival may also be a businessman.
This model has been tried many times!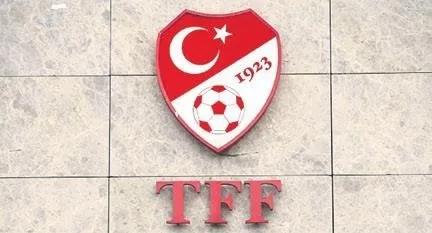 The most successful business people in Turkey, who run their companies very well and make huge profits, could not manage football! Our football has lagged behind both the national team and the club. We must elect an independent TFF president from the football community who has graduated from the sports management department, has experience in the football sector, is not a business person and will not be under the influence of clubs!
This is a must have, for any Affiliate, promoting any program.
***
The goal of opportunity This pass
Women practicing yoga at Korkut Park in Eskisehir's Dede faced obstacles from officials. Officials said those who practiced yoga were reported to CIMER.
A statement from the park authorities under the Turkish World Culture Foundation said, "Pre-approval is required for joint activities in the park. Currently, the provincial Department of Youth and Sports conducts planned sports activities in our park. "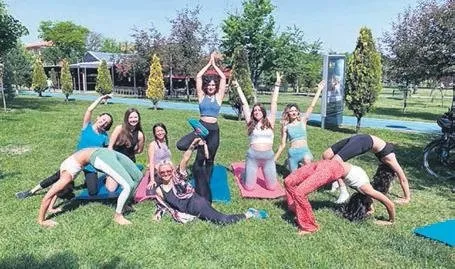 As a result, women's inability to do yoga was met with reactions on social media.
Thus, we learned that 15 people need permission to practice yoga together in the park!
Recently, we have faced incidents like banning some festivals and concerts and the municipality has agreed to put artists on stage like denial.
If the citizens did not invite the artist, there would be no problem. It is ridiculous to cancel the concert by agreeing with the artist!
Are we working on these things in this beautiful weather? Municipalities and governors should think a thousand times and act once. Such cancellations and bans polarize society in a meaningless way.
***
Buy 4 cars What's going on
Alpagut Girgin, general manager of Opel Turkey, said that automobile purchases for the need had dropped below 70 percent, adding that "the rate of consumers buying automobiles for investment is increasing. There are 4 automobile buyers for this purpose."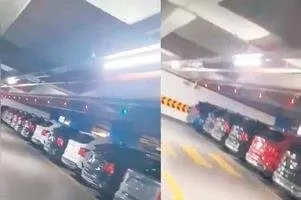 It's called car stocking, not investment! As a result, the price of second hand cars goes up.
News of those who have stored cars in Sabah newspaper. It has been documented that shopping mall parking lots are equipped with brand new vehicles.
Legal regulations should be effective in preventing automobile stocks.
***
Why not Kokorek?
A company that broadcasts internationally on digital channels has chosen 10 popular street flavors in Turkey.
The list goes on: bagel, fish bread, chestnuts, tantuni, stuffed oysters, camphor, chicken rice, raw meat wrappers, iced nuts and turnips.
These 10 products must come to mind when you think of street taste.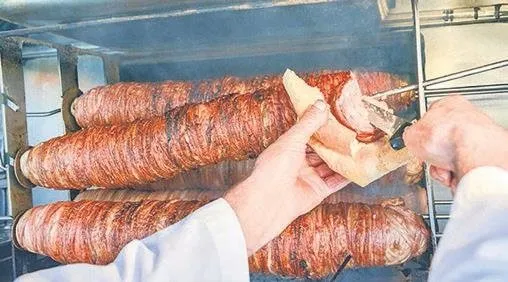 On the other hand, such lists are always open for discussion. It also varies from person to person.
For example, I'll add Cocorac to the list!
Turkish cuisine is really rich. Our street delicacies are richer than the typical food menus of many countries!