As the number of cases decreases and the weather warms up, we are getting ready to enter the first summer without an epidemic. The family counselor, Hafiz Ujunkaya, advised us to spend this summer in a spiritually healthy way …
The Kovid-19 epidemic, which entered our lives simultaneously with the rest of the world, also had a shocking effect on our country. Although the long-term shock wave, which has been repeatedly felt in personal and social senses since it was first reported, has made our lives difficult in every sense; Due to social isolation and quarantine practice, people have become isolated and withdrawn from the outside world.


Quarantine practice, taking drastic measures, increasing the number of attacks and deaths has caused intense stress, depression and anxiety as well as stress in many people.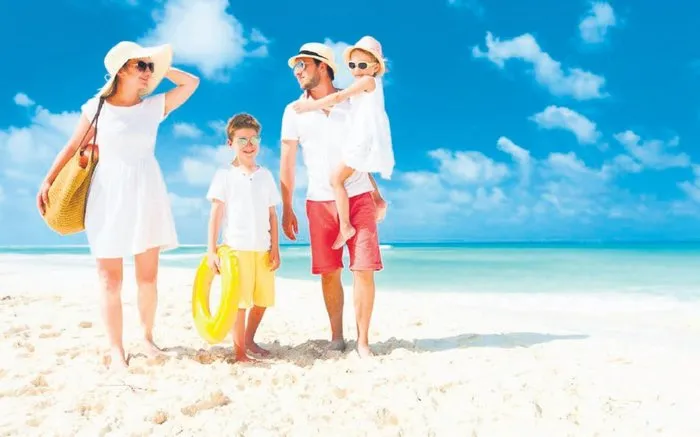 Increased OCD and panic attacks


When it comes to epidemics, people's fears and anxieties increase directly or indirectly. First, the fear of losing their lives, the fear of losing their loved ones, the fear of losing their jobs due to economic problems, the fear of being fired and the fear of losing their income; We can say that fear of social exclusion due to illness, frustration due to depression, inadequacy, loneliness, loneliness, obsessive compulsive disorder (OCD) due to excessive cleanliness as well as panic attacks and many other mental problems go hand in hand.


Depending on the reduction in the number of cases, a controlled and timely return to normalcy began. Social isolation gradually leads the way in business life, education and social life. In the process, we find that there are many people who struggle with their anxieties as well as those who adapt to social life.


With the number of cases declining, we are entering a completely new era without epidemics. In this new age, we advise people to pay attention to control, hygiene and distance rules. With the arrival of summer, spending time with their loved ones outside and in nature instead of indoors will help reduce their level of anxiety.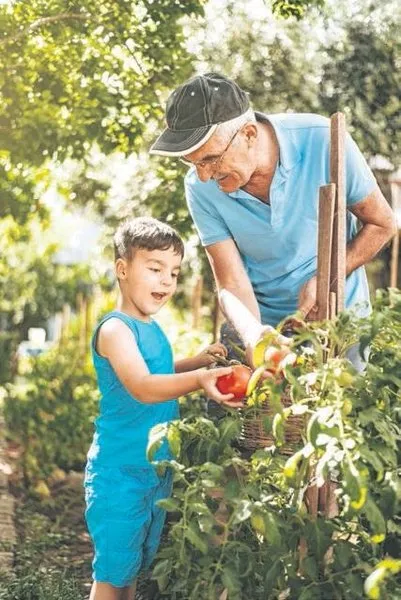 Go to activity


Instead of worrying more, we suggest that they devote their energy to doing good. Sports, arts and hobbies; We think it would be good to instruct them in their regular activities like walking in nature, swimming, spending time on the beach, picnicking in the forest with their loved ones. It will also help reduce anxiety, worry, stress and depression due to the process of social isolation. Don't delay your vacation plan, arrange a spectacular event in the city where you are. Immerse yourself in the healing power of nature and your loved ones.
Sleep regularly


We recommend that they seek expert help for all types of acute mental states and somatization. But; For the state of non-acute concern; First, we recommend that they get regular sleep, regular breathing and relaxation exercises, focus on the moment with positive thinking, write down their feelings in a notebook, reduce their daily caffeine intake, take a hobby that makes them feel good and Spend a lot of time in nature together with summer.
The challenge To cheat With your family Make time

Families with children had a difficult time because they did not get enough support in the process They should not hesitate to seek help from their families and relatives and share their burdens with them. Holidays with children, city trips or village trips will help you go through the difficult process. Ensuring that children often spend time outside and with their friends will be very beneficial for their physical and spiritual development.
Let the wife stay together and let the children stay with their friends

Hanging out with friends and relatives once a week and spending time separately helps families regain their lost personalities. At the same time, spending time with each other, spending time outside, going to dinner, participating in activities like movies, concerts and theater helps to spend quality time.
Socialization is important

A family member who works outside during an epidemic, when he comes home, follows the necessary hygiene rules and tries to maintain a social distance to prevent infection and possible disease, which keeps him away from family members. The presence of a family member who became infected and died of the virus, and the mourning process alone shook the psychological balance. As the process draws to a close, socialization and social support in particular have gained importance. To balance this process, we recommend attending funerals and weddings, birthdays and mass picnics, and sharing pain and happiness with your loved ones.


The lockdown system, which is the safest area to protect against epidemics, has led to increased domestic violence, abuse and neglect, communication problems and marital discord in many families. In the process, we can say that the number of divorces has increased and the need for support in case of divorce has increased. In addition, the situation has become more difficult for families with children.


The expectation of excessive interest from children, the difficulty of the process and their inability to get adequate support create more intense stress between couples. Shrinking children's movement space, avoiding necessary activities and education increases aggression in children and leads to behavioral changes.
Touch each other

Especially in this regard, we recommend that husbands / wives touch each other at every opportunity and in every way to recover their broken relationship. It is very effective to create vacation, dinner and vacation opportunities for them to stay alone in the city.


We recommend investing more in their relationship than expected. Because every investment made in a relationship makes that relationship stronger.


We recommend that they listen to each other with an interest in understanding and communication, start an inclusive soft without blaming, judge or insult and take responsibility for their relationship and communication.