The first child of the Yeliz-Lokman Akbe couple living in Istanbul Bahchehi was also born prematurely. Their second child was born prematurely. The baby Karim, who was born with 600 grams, was able to survive after 110 days of intensive care.
Kareem Akbar's mother, Yeliz Akbe, a 39-year-old academic father and 34-year-old teacher who opened her eyes a little early as the second child, explained what happened during and after her pregnancy:
"In March 2015, our first son was born at 31 weeks, weighing 1,390 grams. After 6 weeks in the incubator, we recovered and returned home. At that time, I was 27 years old, we started a new family. Abroad. The reason for our son's premature birth. There was 'uterine insufficiency'. My doctor said, "Even if you have 10 pregnancies, you can never complete 9 months." We settled in Istanbul in April 2016. When I was pregnant with our second son, my doctor, who Expected to see the 9th month of pregnancy. There was a risk of premature birth due to urinary tract infection in the first week. Our follow-up clinic directed us to a hospital. However, within 12 hours we spent there, We saw nothing but inability and reluctance to meet expectations. At the end of 12 hours, we left the hospital.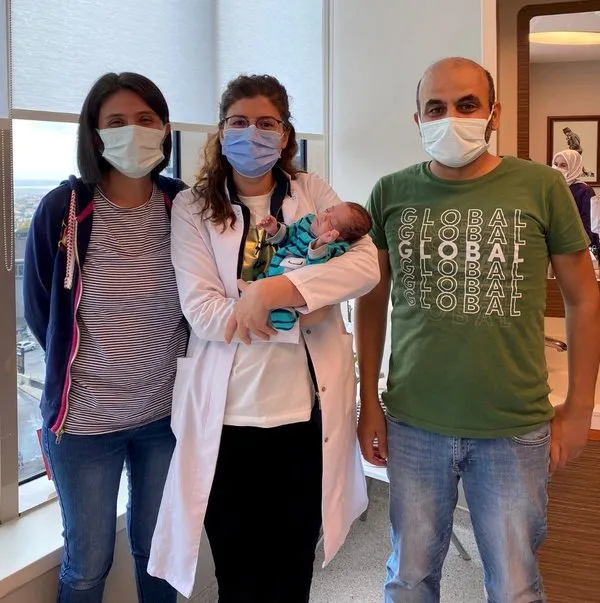 We were aware of the difficulty of the situation we were in, but we wanted to keep our hope and try. We thought the important thing was to do everything we could and we were determined not to give up too soon. We reached out to the father of the perinatology doctor, got the doctor's mobile phone and explained the situation we were in. She and her team worked hard to advance the pregnancy as much as possible. Despite all efforts, on the first day of the 23rd week our baby was born weighing 600 grams. We decided to name our baby Karim, for which we never lost hope. Then we start counting the hours and days. Despite experiencing serious complications from time to time, Karim was discharged from the Neonatal Intensive Care Service, where he was hosted for 110 days, weighing two kilograms. We are grateful to Nurdan and his team. "
Professor Dr. neonatal intensive care. Dr. Nurdan Uras talks about the struggle to keep the baby Karim, who opened his eyes at 600 grams, with these words:
"Karim Akbe was born at a very young gestational age; she was born at 23 weeks and weighed 600 grams. The average birth weight is more than 500 grams, and the gestational week is more than 22-24 weeks, which is considered as life limit. There is a lot of difficulty in adapting to the outside world. Unfortunately, the organs that have not reached their maturity do not fully develop during the postpartum period like the mother's womb and there are physical or mental problems. Was born in the most risky week of premature birth.When we admitted our baby Karim to our service, we found out that her mother's first pregnancy was also 31 weeks ago, and our baby Karim was admitted to the hospital and in our intensive care unit for about 110 days. Was treated.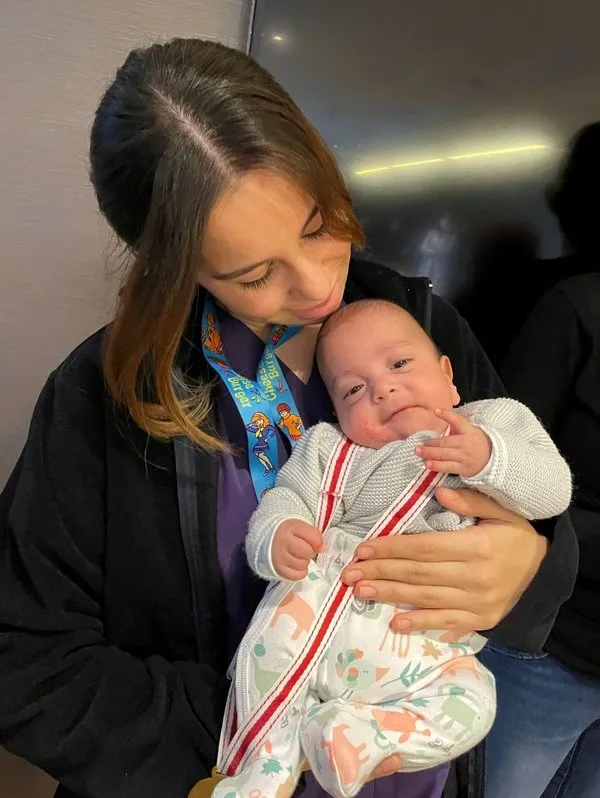 She was corrected at 38 weeks and 5 days of discharge, her weight was two kilograms. We had to deal with problems such as shortness of breath, premature abscess, chronic lung disease, intracerebral hemorrhage, retinopathy of prematurity, anemia, jaundice and infections during our child's hospitalization. Despite going through all these difficult and cruel processes, every step has made us feel that he is a really strong child in this long marathon. I can say that he has spent every day on a very thin line between life and death. Moreover, in spite of all this, our child has surpassed this premature energy, most of which is premature, with all its power and has shown us that these miraculous events can happen before our eyes. I've been checking out the baby Karim's follow-up since he left, and it has been pretty good in my impressions so far. He did not face any physical or mental problems. I and my team are proud of his determination to survive and his struggle. We are just happy to be free. "