Haliki, who was born in 1948 in the Iraqi capital, Baghdad, as the son of an Iranian gramophone master, repairs old and new toys with the help of his wife.
Haliki, who turned his home in Tehran into a workshop, talks about his passion for toys, how he started the business, and his half-century of experience.
Tinkering adventures that start with gear wheels
Haliki says he spent his childhood with his father, who repaired gramophones in Baghdad and began repairing with an interest in Kaghuil. Says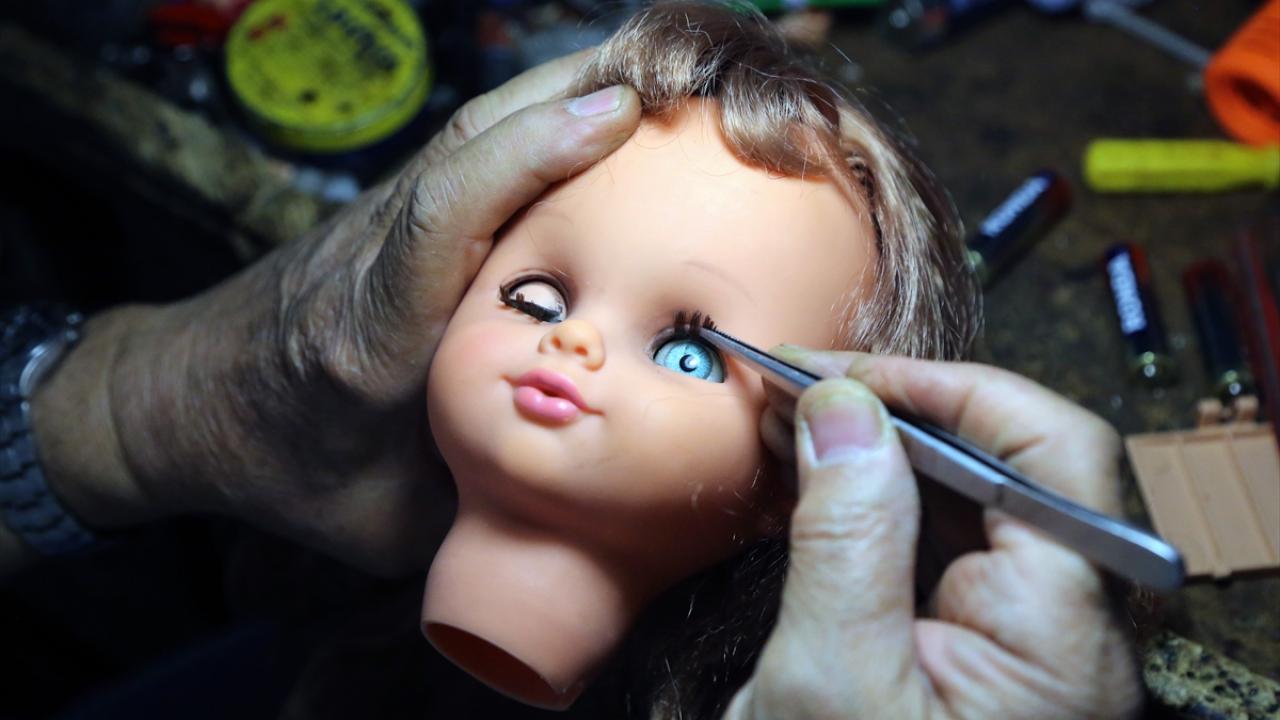 "As I walked past the toy store, my dad cried because he couldn't buy toys."
Haliki said he had a fondness for toys since childhood: "When I was young, things were not good. Parents could not buy toys for their children. I cried when my father could not buy toys. He was walking past the toy store. Dad said, 'Think of bread, not everything is as you wish, I can't buy it now'.
Haliki explained that they were sent from Iraq to Iran in 1971 because of the change in circumstances. We had nothing, "she said.
Haliki noted that the first thing they did after returning to Iran was to find their relatives. We also found my mother's relatives in Gulpaigan. "
The adventure of toy repair begins
Her adventure as a toy mechanic began with a man who asked her if she understood the toys, Haliki said that after she said she understood the toys and liked them very much, the man offered her a job. And that's how his story begins.
Haliki says he has shown his labor and skills in the stores assigned to him and they have worked together for a year or two.
Noting that he left the store a few years later due to their disagreement, Haliki said he knew the market, other toy repairmen knew him, that an Armenian merchant who was in the toy business helped him and gave him a gift. Place in his shop.
Haliki said he was a repairman at the store, half of which was used as a warehouse and continued as follows: "I was repairing everything that was broken. I didn't get any money from him because he gave me a place there. He even had a telephone." "He made a lot of sacrifices for me. Then there was the revolution in Iran and he couldn't stay here. He moved to Spain. He sold the shop to me at an affordable price."
Their children are also continuing this profession.
Haliki said she got married in 1979 and said, "I loved dolls and toys and collected lots of dolls. But I had 3 sons, no daughters." He expressed his desire for his daughter. Haliki, who said his children learned the job slowly from him while working, noted that although he had educated them all, they continued the same profession.
"I'm grateful to my wife."
Haliki said he worked 6-7 hours a day at his home in Tehran, which he converted into a workshop. He said. Haliki expressed her gratitude to her husband and he helped her a lot. Says
"I can fix 90 percent of the toys that arrive."
He collects toys that can't be broken or repaired, Haliki said: "Sometimes very old toys or dolls come. They need parts. It can be difficult to get them back to their original condition. I can repair 90 percent of the toys that come." The parts I have are very useful for me to repair. "
He is continuing his work at home after the outbreak of Covid-19
He continued to work in his store for a while as the Kovid-19 epidemic began, but his children told him, "Dad, you're over 70 now, it's going to be very difficult for you. Coming and going, there's a virus." Explaining that he had moved his business to his home, he said: "Now that I've decorated this house in my house, I'm working here now. The kids fix the toys in the store. They bring me some toys to repair."
Noting that his children not only repair but also import toy parts, Haliki concludes: "All three of my children work in shops. They repair electronics such as helicopters and drones themselves."