class = "medianet-inline-adv">
Fenerbahce's legendary footballer Alex de Souza has announced that his father has died.
De Souza shared an emotional message for his father on his Instagram account, "Thank you for what you have given me. We will definitely meet on another level. The rest of us can have light to follow in our footsteps. Thank you. For everything. I I used to love you old man and I will always love you. "
One of Alex de Souza's former clubs, Palmeiras, issued a condolence message with the words, "We are deeply saddened to learn of the death of our idol Alex's father, Adeni Rodriguez de Souza. We are deeply saddened and express our condolences. Our family and friends."
class = "medianet-inline-adv">
While telling the story of Alex de Souza in 2011, Ertugrul Ozkok also included details about his family in his article. Here is the article:
At the age of 9, he finds family
It was the year of the 'vampire' invasion
The year 1977 went through an interesting event in the history of Brazil. In October of that year, people living in the northern state of Para claimed to have seen glowing objects of various sizes in the sky. This situation continues in November and December. What happened is not only Brazilian but also one of the "biggest UFO incidents" in world history. There were hundreds of eyewitnesses who claimed to have seen flying saucers and what came out of them.
People used to call the objects they saw "chupa chupa". These words meant "vampire". The incident became so horrific that the Brazilian Air Force formed a committee to investigate the incident and the delegation had to produce a 2000 page report backed by 500 photographs. (One)
He used to play football in his womb
Alex, who will go down as a legendary footballer in Brazilian history, was born on September 14, 1977, in Colombo, 18 kilometers from Curitiba, two weeks before the event. One of the most fascinating images of Brazilian social reality in the years in which he was born.
It was as poor as the Rio Favelas, but somewhat better. Her mother was a cook and gave birth to her son at a hospital in Curitiba. More specifically, she went to the hospital for delivery and returned home the next day.
Her father was a housemaid.
Alex was born in Colombo. But if you ask where he was born, his real birthplace was "poverty" and "football".
Even his mother played football. He had a football team which he founded with his sisters and aunts. His father also played football in his youth, but was more of a football fan.
That's why when I asked him "when you started playing football" Alex answered "in the womb". It was true. Because her mother Lenny was playing football with her when she was pregnant.
class = "medianet-inline-adv">
There were no beaches but sand dunes
Just 2 months before Alex's birth, on July 14, the Brazilian national team played against Colombia and won the match 8-0. Zico, who will become Alex's greatest hero in the years to come, will score 4 goals in this unforgettable match. And fate will unite them 27 years later, thousands of kilometers away from Brazil in Fenerbahce, Istanbul.
In Brazil, every child wakes up on the beach. Photographs of thousands of "Little Pel" playing on the beach sand have carved such a clichতে in the memory of the world.
The town where Alex was born was not by the sea. So there was no beach. But in that neighborhood there was a common football "field" with sand on the ground. Went to see that sandpit with Alex. We took pictures in front. It stands in an abandoned state. Alex was preparing a project to fix it.
Football life began as a "Brazil Yesilcom movie". I mean, among poor children, barefoot. There is a party in every neighborhood, but Alex is not. That's why he started playing football for the team on the other side.
class = "medianet-inline-adv">
Do not close your eyes while shaking your head
Talent is not something that is easily discovered in the neighborhood. But if a person has a father like Alex and his character is a "know what he wants" character like Alex, things will work out. Her first training was by her father. "If my left leg was weak, he would always throw the ball at my left leg," he says.
He receives the lessons that will live on in his memory for the rest of his life, and from his father at that age it will be most effective for him:
"If the ball comes to your head, you will never close your eyes. You can see where you are throwing the ball when you do a headshot. "
This is the first "Principio Ouro" of his life. So the golden rule …
Thus, when he was 7 years old, it was clear that the boy would be a man. Now, Alex's "futsal", or "closed hall period," began. Indoor Hall is a type of football school in Brazil. Most big stars start with a wooden floor.
His father took Alex to the "AABB Futsal Club" at the entrance to Curitiba. It is a club funded by the "Banco do Brasil", one of the largest banks in Brazil …
class = "medianet-inline-adv">
He got ৫০ 50 for today's money
It was at this school that he felt his first big chance, but one of the most dramatic events of his life.
1986 was a good start for Alex. He was nine years old and his teachers began to see the "light of a football player" in him. He felt that he was getting special attention from the people around him. But something that he never imagined was going to happen that year. Who knows how many economic crises Brazil has gone through in its history, and his parents lost their jobs on the same day.
The crisis hit the cities, but the Colombo slums came down like nightmares. The D'Souza family had no income left. Some children were born under the lucky star. God took Alex's family income, but opened a door that he never expected from this 9-year-old golden boy. Three weeks after his parents lost their jobs, their coach invited Alex to the "club team." This means that a small amount of money will go into his pocket.
Today's money will cost about ৫০ 50 a month. That was half of the day's minimum wage. There was a lack of money, but enough to support the unemployed family for some time. In fact, the De Souza family will survive 5 months on this money and her father will find a job again.
But his father still speaks of his son's contribution with the same pride.
class = "medianet-inline-adv">
Teacher: Futsal or football
1994 will be one of the most important years of Alex's life. He has reached the age of 16 and two very important decisions are waiting for him.
One day he comes home a little early and confronts his parents and tells them what they have been waiting for so long:
"School and football do not go together. I have to let go of one of them. I'm choosing football.
His mother was expelled without waiting for the sentence to end. "No, you can't leave school. Give up football. "
Her father does not agree. Like any Brazilian father, he sees his son's brilliant football career ahead of him. Of course he knows this very well. Football is a gamble. It is possible to be successful, it is not possible to be successful, it is possible to be disappointed.
While the dice are rolled, and Alex drops out of high school in his second year.
What would he want to be if he continued?
"I do not know, I did not have time to think about it. But I was very good at geography, history and Portuguese, "he says.
Shortly afterwards, he faced a second decision. In those days, the indoor soccer coach was Carpegian, now the coach of the "Sao Paulo" team. He took Alex in front of him and asked:
"It simply came to our notice then. Either futsal or football … "
In other words, you run the ball either on the wooden floor of the indoor hall or on the grass field.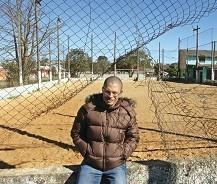 Alex chooses the latter and thus begins his first truly professional experience.
This is where he came out of the field
Alex is one of those Brazilians who grew up in the sand like thousands of small peles. But it wasn't the beach, it was the sand of a beachless city. Alex emerges from the sand and becomes a world star by posing in front of him. His father's words, "Don't close your eyes when hitting the ball" are stuck in his head here too. Now, in this abandoned sand field with torn wire mesh, other children are hitting the ball to pursue their dreams and carving "daddy" advice on their heads.
Mom, whitewash dad and cook the pickle rack
When our car stopped in front of the house number 1011, I think I came to the end of my childhood. We are in front of a house painted light green. It has a small courtyard and a barred gate. The sound of dogs coming from inside.
Alex plays the bell and a smiling woman appears from inside, wearing a hat and a coat. The woman opposite us is Alex's mother, Leni Vieira dos Santos de Souza.
His facial expression is exactly Alex. She hugs her son. I crossed the narrow yard and entered the house. A narrow room on the right. A picture of Alex hangs on the wall when he first started playing football. He was shot in the City Team Curitiba jersey.
Right next to it, we move to the open kitchen section cut by a small counter. The benches and shelves are filled with jars of pickled paprika.
Dad, like an ordinary Aegean villager
When we see her, her father is coming. An ordinary Aegean villager. I feel the clasps in their hands as I shake them. Her father's name was Anidir Rodrজguez de Souza. She is wearing a red sweater. When we say we are going to take pictures, he goes inside and wears a coat.
When he said, "Are you making pickles?", He said "yes" and immediately gave us two jars wrapped in plastic bags. Then we go to the opposite side of the hall. It has a small bar with a selection of drinks on the back shelves. Of course, we see most "Cacachas" bottles. A kind of Brazilian Rocky.
When we sit down and chat, we think about the question that anyone can think of. But we don't think it's decent to ask there. How does Alex, who receives millions of dollars in transfer money, allow his parents to stay here?
We will be asking and getting the answer to this question soon on our way back to Curitiba.
We want to go back to our neighborhood.
Alex wanted to move his parents from Colombo to a beautiful house in Curitiba. They bought a house and settled there, but after a while they said "we want to go back to our neighborhood" and came back here. Alex removed their house 3 times and they came back three times.
Her parents are opening their home for a journalist for the first time. It is clear how proud they are as they pose together in front of their son's poster.
Colombo, where they lived, was a less populous place. Now it is almost merged with the city of Curitiba. Its population has grown and its crime rate has increased more than ever before. Alex's grandmother also lives in a low-lying area.
His mother worked as a cook in a hotel in Curitiba. Her father is a white washer. Both are still working. They are very honored to ask their son for any help. His mother once came to Turkey. Her father did not come. The reason is very simple. She is afraid to get on the plane.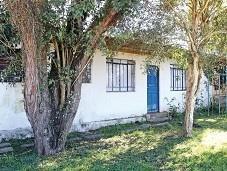 I grew up in this house
We are doing this pose in front of Alex's house. In the inner courtyard, there is another white one-story house with a blue door in the shade of two trees.
He never missed school
Carlos Roberto Socha, President of AABB, greets us at the door, one of the most important milestones in the life of ALEX football.
We are visiting the hall where he plays ball. The school is proud of Alex. They have prepared a special poster for him. He showed us around the school. The locker room is innocent. The sink and shower are covered with shiny tiles. Even fewer urinals are prepared for very young children. We find out there that Alex renovated the dressing room with money.
Club President Alex describes:
"He used to come to the gym every day and train. Coming here from Colombo was not easy. He would wait a long time for the bus and get back on the bus.
It takes us to a small place like a house behind us. One part was the kitchen and the other part was the room. "Alex used to have lunch here. The house housed 3 more child soccer players from other cities. Since they lived here, we were admitted to a school early. Even though the school was so close, they planted it. Although Alex's school was in Colombo, he never dropped out. He was a very disciplined boy. "