class = "medianet-inline-adv">
He has given life to the voices of Yesilcom's child stars like Nilgun Kasapbasoglu, Ayesik, Yumurkak and Gulsah.
Kasapbaşoğlu, who worked with one of the most important names in the history of Turkish theater, such as Muhsin Ertugrul, described his connection to acting as follows:
"My dad wanted to be an artist when he was a kid, he got into town theater. But his family did not allow him to become an artist. He was the only child in the family and it was important to be a government employee at that time. But my father has always been interested in theater. He even ran away from home and went on tour with Halid Piskin. But he has found his family again. "If I have children in the future, I will make them artists," he said. My father was a government employee at Beyoglu Municipal Hospital. He also worked as a stage manager for Maxim Casino at night. When I was very young and before I started school, he took me by the hand and took me to the town theater. My first play was Macbeth, and Muhsin Ertugrul was the director. Movies follow, and it continues with voice-overs and theater. But I basically continue in the theater. On the other hand, my studies were not disrupted. When I got older, I started archiving. I was working very hard. There was no crowd of cadres in the auditorium. "
class = "medianet-inline-adv">
They didn't notice that I was talking to them
Nilgün Kasapbaşoğlu first set foot in Yeşilçam as a child actress:
"I have done 12 movies as a child star. At that time there was a magazine called San Havadis, where I received an award. But I started giving voice at the age of 13. I have talked to almost all the child stars of Yesilcom. Gulsah, Yumurkak, Ilkar Inanoglu, Menderes Utku, Kuchuk Silan, Cesaric … Anyway, I was doing voiceover for foreign cartoons on TRT. I voiced Peter in Heidi. I have also given voice in a long Spanish serial. I worked as a voice-over director at TRT for 8 years. It also holds an important place in my life. "
The artist says that he did not meet the children he sang:
"Unfortunately, I did not meet those child actors. I even met Hulia Kosigit recently and she said, 'You also talked about Gulshah'. We never met, not even met. I only met Cesaric. They were also children then. I am also a teenager. She didn't even realize I was talking. "
class = "medianet-inline-adv">
Kasapbaşoğlu, "How do you feel when you watch those movies again?" He answers the following question: "I'm not criticizing myself, I'm glad to see it. When my grandchildren are watching, when I talk they don't believe me, they say, 'It can't be you, Grandma'. They force me to imitate the voice. "
You will even share your pocket money backstage
"The backstage is a completely different world. It's not like the backstage on the backstage set of the theater. It's a place where everyone shares their pain, joy, sometimes their money and brings their food from home. Anyway, if I'm going to play a game, I I don't ask 'what am I going to play'. I wonder who I will play with. I want good players against me. I like the sweet atmosphere behind the scenes. I like to watch. I'm still befriending all my actor friends in the TV series. I fell in love with the great set. "
class = "medianet-inline-adv">
"I was giving voice to the children. So I was using a different word. The voices of Yumurcak and Gülşah differ from my usual voices. I have a mask on my face because of the epidemic. When I enter a store, they immediately recognize my voice. It makes me happy. "
I do not retire
Nilgun Casapbasoglu lives quietly with his grandchildren in Istanbul. The 67-year-old actress, who for a long time did not say "yes" to most projects due to the epidemic, explained what she was doing recently:
"I have worked at the City Theater for 58 years. I retired from the age limit 2 years ago. I have a daughter, I married her. I also have two grandchildren. But I certainly don't retire. I may have retired from government agencies, but I have not retired from my industry. We shot a movie, Ilkar Irik, with Soral in hand … it could not be released due to the epidemic. We released the play 'Kesanlı Ali Epic' with Birce Akalay … their music was very good. We played 4 games and it was left over from the epidemic. On top of that, I spent months without leaving home. I did not accept anything for fear of an epidemic. I used to cook at home, read books, watch movies. I knit braids. Now I continue to do voiceover. Now, unfortunately, voice over is not a paid job, but a hobby. But I love it so much. But now I am very upset. It's time to dump her and move on. "
class = "medianet-inline-adv">
The artist gives the following advice to the youth:
"Young people are our future, I love working youth. Let them try to be respected artists. Respect is very important for an artist. Artists who do their work with love get that honor. "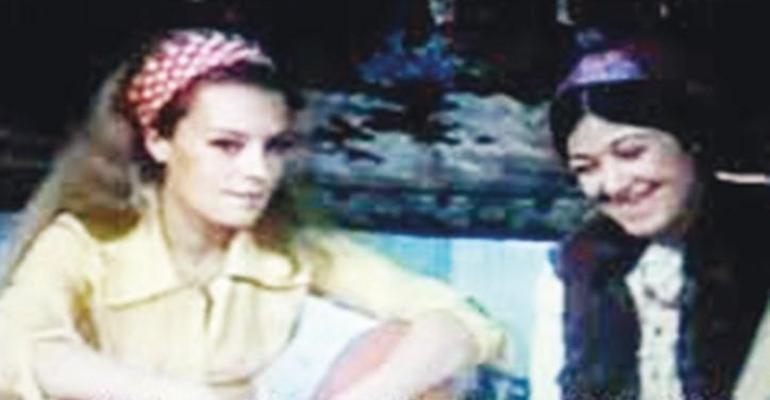 Starring in the first sitcom on TRT
NOn television in the mid-80's, Ilgun crossed the road to Casapbasoglu:
"My television career started in '84. Then, I worked on the first morning show and sitcom 'Ladies for You'. It was published 3 days a week. I became very familiar. Television had such power. You were a guest in an unfamiliar house. Everyone knew you. I had such a period. I was playing house girl Nilgun with Nedret Güvenç. My wife, named Casapbassoulou, was also a producer and director. It takes about 5 years. Then I presented a children's entertainment program on TRT called 'Let's see and learn' … Life went by very quickly.
class = "medianet-inline-adv">
The actor answers the question "How do you define the difference between a TV series and a theater" as follows:
"Acting in TV series and on stage is different. You have to play a minimum in the serial. It's important to act a little bigger on the theater stage. Everyone's taste is different. I starred in the TV series "Papatyam" with Matin Akpiner. Then came 'Peace Street' … During the epidemic, I was afraid to get on the set and said 'no' to a lot of things. We've been through this and I can't wait to get back on set. "
Muhsin Ertugrul was very disciplined Suna Pekuisil taught cooking
Muhsin Ertugrul: He was very influential and highly disciplined as you can imagine. Every job requires discipline, but a little more in the theater. We can't get sick, we can't go on vacation. It is a work that requires a lot of dedication. Because that screen has to be opened.
Kahide Sonku: When I was 9 years old, I shared the same stage with Kahid Sonku. Mrs. Cahide was very kind. She also had a daughter my age. He used to bring it to the theater. We used to play games together. They made me feel my age, of course they behaved like children.
Ayakut Ore: We starred together in the TV series "Gurbetçiler". He was a grandfather and a gentleman. The moments of that set have always been the beauties of our lives. He was also very disciplined at work.
Toran Caracaoglu: Toran Bhai has played the role of my father in a play. I used to call him 'Daddy' until he died. He will be one of the most important people in my life.
Suna Pequislঃ I shared the same stage with all the masters and breathed in the same air. Suna Pequisel was also very sweet. He would shout whenever he got angry over something. But in the background she was like a mother. She was a great housewife. When we were young, he taught us many things, such as how to cook and how to behave.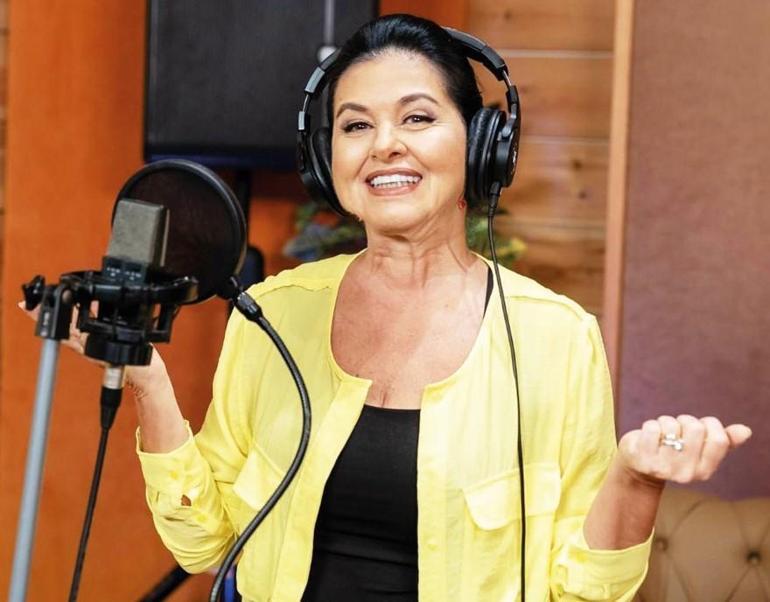 Viewers miss family comedy
"In 'Papatyam', which we shot in the late 2000s, we forced viewers to see older people. I don't know why, but I understand that viewers miss such sitcoms. They shoot, kidnap, cheat on each other. "Everywhere you look today, the tide of protectionist sentiment is flowing. No matter where you look at television, it's a bit of a stimulus for young people. So we like to watch family stories. We think of that. I always like things from experience. I see how sincere they are."