No one should be excluded from social life because of physical disability, and what does not allow them should be appreciated. Why am I saying this? Being kind to someone is a quality that gives the deepest meaning to life and an investment that will never be wasted no matter what. In this sense, the Ministry of Youth and Sports, which has implemented the most beautiful projects; In 500 special education schools affiliated to the Ministry of National Education in 61 provinces, 'love for sports knows no obstacle! The best example of this is the sending of 26,259 pieces of sports equipment with slogans.
State Minister for Youth and Sports. With Mehmet Muharrem Casapolu, we welcome the last of the 30 trucks traveling to all parts of Turkey at the Shaheed Mustafa Special Sports Complex in Bahcelivla.
I also made many disabled friends in the complex, it was such an indescribable day for me … 18 year old Işıl; "There are no barriers to sports," says Ali. "I can't do anything without sports." We have a national athlete, Jubeide Supergeci, he is the best example, he represented our country in Tokyo and became the European champion in it. They all said, "Love of sports is not an obstacle.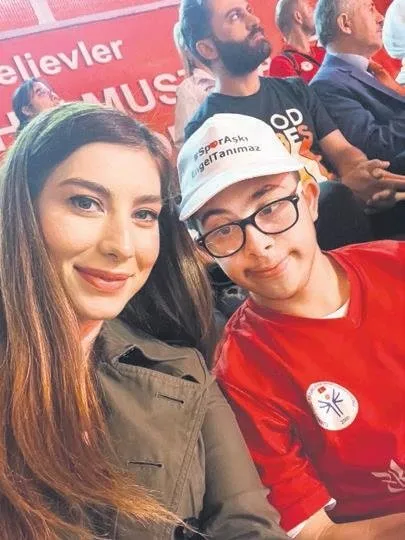 Listen to what our sports minister has done from our disabled friends, he has bought our chairs, we have won medals by participating in all the international competitions with those chairs. We did not waste this effort, "he said.
The spread of names like Zübeyde also inspires Ishil and Ali, so they follow their passion for sports. In fact, we saw that the sport knew no obstacles, and we were proud to take first place in the competition where determination won. So why don't these stories grow?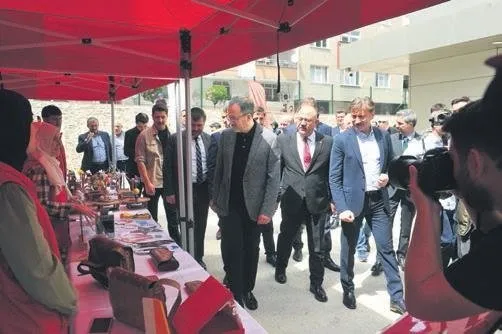 Everyone should have the right to exercise. There are 30 trucks of sports equipment that have traveled to our 81 provinces, a great opportunity for our disabled friends. In sent sports equipment; Training set, jump rope, foot weight kit, basketball ball and net, dumbbell set, dart set, balance board, soccer ball, round goal-net mask and ball, hula hoop, treadmill, table tennis table-net-racket set and ball , Pilates Set, Medicine Ball Set, Slalom Set, Step Board, Basketball Hoop, Volleyball Pole Set, Volleyball Net, Volleyball Ball, Jim Matt. All materials are manufactured or adapted for use by different disability groups. The materials are manufactured with 70% domestic production.
Sports truck in Turkey It's all over
On May 12, they bid farewell to the first truck from the Presidential Complex, said the Minister of State for Youth and Sports. Mehmet Muharrem Casapolu said: "To date, all our equipment has arrived. We have completed the distribution of our sports equipment in 80 provinces. The trucks have traveled about 47,000 kilometers for 1 month. Millions of our students across Turkey have received them. Sports equipment. The last remaining province. It receives sports equipment that is produced in 70% of the area and serves about 20 sports branches. With the completion of distribution to our 44 private educational institutions in Istanbul, 500 private educational schools will benefit from this work. "
In Marmaris Art and culture Festival
Happily, we see that there are cultural and artistic events throughout the city. After Bayolu Culture Road and Capital Culture Road, a full festival came to Marmaris. I'm talking about the Marmaris International Culture and Art Festival, which will be held for the first time this summer with the theme of rising from the ashes of Phoenix. The festival, which will host many star artists such as Fazil Se, Kerem Gorsev, Bogazisi Youth Singer, Ilyas Mirzayev, started yesterday and will run until June 28.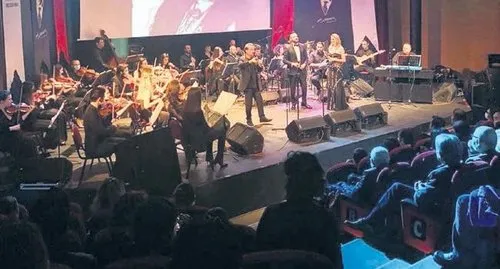 Organized by the Marmaris Culture and Art Association (MAKSAD), the festival includes more than 30 events in its first year. Aiming to breathe new life into the district, which has been battling problems for more than two years, first with epidemics, then with major floods and floods, the festival offers great concerts like the Kahit Copral International Flute Competition. , Exhibitions, workshops, panels, interviews, village, road and beach concerts. It will be the scene of various events. Amadeus Electric Quartet, one of Europe's favorite bands, will add color and excitement to the festival on the night of June 15 with its great stage show for six people, a fun interpretation that mixes classical music with different genres, and videos watched by millions. . If you are in that area, don't miss it.