The fifth of the provincial meetings of the 'School Diabetes Program' was held on 10 June, in collaboration with the Ministry of Education, Ministry of Health, Pediatric Endocrinology and Diabetes Association and Sanofi Turkey. 2022 in Afyonkarahisar.
The scope of the school program from Diabetes was previously organized in Gaziantep, Adana, Samson and Eskisehire; On June 10, 2022, the Afiyankarahisar was organized to bring together the Child Diabetes Team, families and teachers, to strengthen the care of children with diabetes in school, to solve their problems and to raise awareness about "Diabetes in Children". 5. The meeting was attended by 600 people, mostly teachers, children / youth with diabetes, families, school nurses.
In the inaugural ceremony of the meeting organized by Afyonkarhisar Health Sciences University, Prof. Dr. Dr. Ayesgul Booklum, Pediatric Endocrinology and Diabetes Association Diabetes Group President Prof. Dr. Zehra Aikan, Provincial Director of National Education Matin Yalkin They give lectures on the importance of diabetes care in schools.
Head of the Department of Pediatric Endocrinology and Diabetes, Faculty of Medicine, University of Koç, School Diabetes Program Coordinator, Prof. Dr. Dr. Sukru Hatun, "Children's diabetes and diabetes care in school" He gave a talk on measuring blood sugar in children with type 1 diabetes, managing or controlling insulin with insulin injections or insulin pumps, calculating carbohydrate intake, monitoring feeding, helping to control low and high blood sugar levels and severe low blood sugar. . He explained that they have urgent intervention needs, most of which are addressed by the mothers' devotion, however, the support of teachers is very important in this regard.
National Education General Directorate of Support Services Coordinator of the Health Services Branch of the Workplace Health and Safety Unit Gulkan Kilink, As a ministry, they are partners in the "School Diabetes Program" and support the program in all their ways, "School / Institution Guide for Student Care and Support with Type 1 Diabetes" With He explained that the responsibilities of school administrators and teachers have been defined in detail and they will henceforth focus on implementing these directives. Kilink underlined that the number of school nurses in Turkey is very low, preparations are underway to address this issue, the diabetes program will soon be live on the school online education platform and that education will be expanded in this way, and those families and schools should cooperate in school problem solving.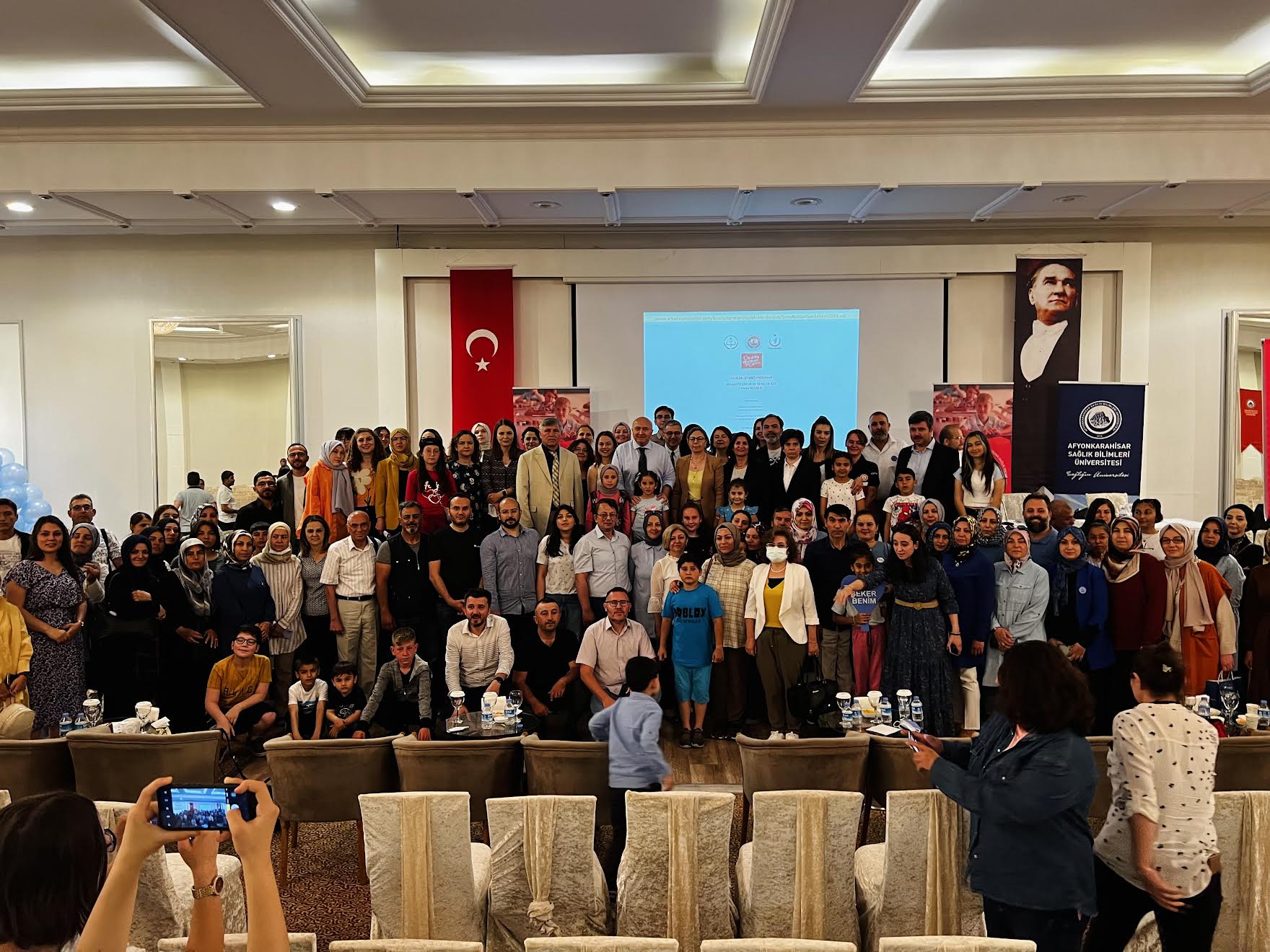 Dietitian of the pediatric diabetes team at Coke University Hospital Tugba Gokse And nurses Ecem canHe explained that the diet of type 1 diabetics and other children is similar, children with diabetes can eat flexibly by counting carbohydrates in normal life and school and snacks are not required.
Speaking later, Professor Dr., an endocrinologist for type 1 diabetes and a member of the Faculty of Endocrinology and Metabolism at Coke University's Faculty of Medicine. Dr. Ogujan DeneliSaid he had been diagnosed with type 1 diabetes in his high school years, he is currently using an automated insulin delivery system 780G insulin pump, and his HbA1c is about 6 percent, and there are no complications.
Also during the visit, Ismail Kaya, who joined My Friend Diabetes Eznic Camp, is now a math teacher, a science high school student and wants to study medicine, Mihriban Ulkar Ari, mother of a child with type 1 diabetes, Sabahat Chelikeloglu, a new baby With a teacher, school administrator, for families of children with type 1 diabetes, with type 1 diabetes, There has been significant progress in school diabetes care compared to last year, but type 1 diabetes is still not well known and children with diabetes They said they could be discriminated against, many teachers try to help children with type 1 diabetes, but lack of knowledge, goodwill is not enough and teachers with children with type 1 diabetes should be extensively trained in schools.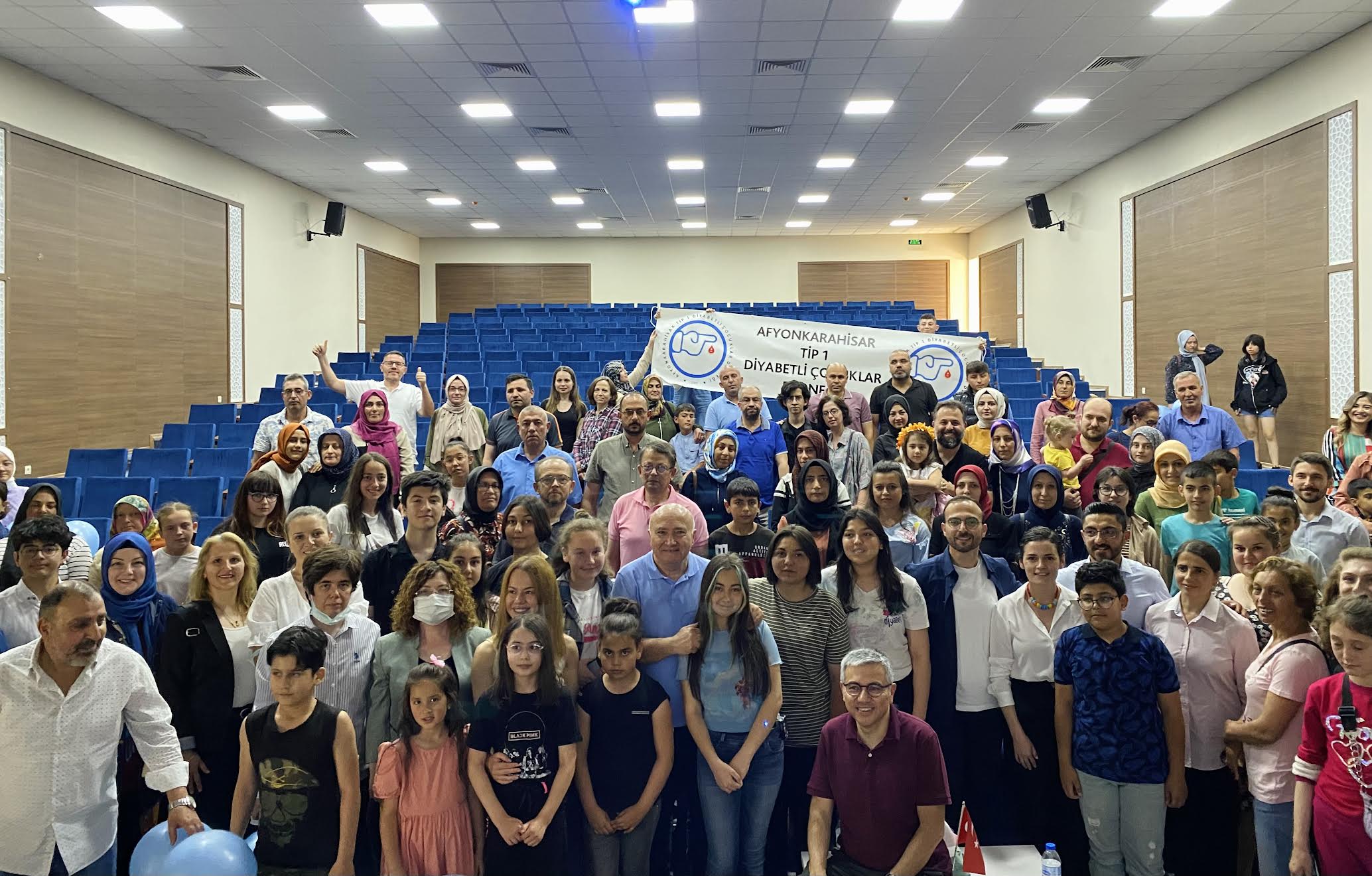 On June 11, as a team, we first attended a breakfast for children with celiac disease organized by the municipality of Afyonkarahisa and then the fifth meeting of the "My Friend Diabetes Meeting" (previously held in Kutahya, Konya, Gaziantep and Diyarbakir) and the children. Afyon with type 1 diabetes. A meeting was held where their family questions were answered.
Explaining his impressions of the meeting, the coordinator of the school diabetes program, Professor. Dr. Sukru HatunThat they would return from the opium addiction with the feeling that "we have done a good job", that about 200 people with type 1 diabetes in opium should first be assigned an approved person to school and that these people should be extensively trained so that it can be done immediately.