Around the world, 'child influencers' earn thousands, even millions of dollars for their parents on social media. And it is very easy for parents to open this door of income: they just have to open a social media account and fill it with pictures and videos of all the clever steps of their children. When parents gain enough followers, they open the door to profit by tagging brands. However, there is something that these parents, whose numbers have grown rapidly in recent years, are unaware of: the fact that after 18 years, their children can be sued for violating personal data protection …
[Fotoğraf: Getty]
When you plan to publish your child's daily life online and collaborate with brands, you need to know the provisions of the law in this regard. Each country has its own child labor laws, which regulate legal age and the number of hours a parent can work with leave. In Turkey, which is a party to the UN Convention on the Rights of the Child, children under the age of 14 are allowed to work in light jobs so that their education is not at risk. So what is it like for those under 14?
The Ministry of Family and Social Services has taken action against parents who make money from social media by sharing pictures of their children. Teams called the "Social Media Working Group" were formed. So, to whom does this prohibition apply? We spoke with lawyer Pınar Hacıbektaşoğlu about the potential situation of 'child influencers' who have become very visible on social media lately, and in the future parents who make money around the world.

"The rights of the child are equivalent to the universal legal system, international law and individual rights under domestic law. However, their use is vested in the parents, not the children. That means the child's basic rights are here. They have not been used properly. "
"Families abuse their children through social media"
Pınar Hacıbektaşoğlu is a lawyer who argues that strict action should be taken in this regard. He says photos and videos of children are subject to child abuse, regardless of who shares them and for what purpose.
"I think there should be a more serious intervention in this regard. Families who are making millions of dollars are abusing their children through their social media. Is used. If it is done regularly, of course, the child is abused. You do not use your child's subtlety, you are in financial and commercial gain through your child. Prohibited, a child of this age is shared daily by his parents, that child "means the same as being employed as a laborer. Some laws will apply here. First, the family will be alerted and the process of closing or suspending social media accounts will begin within the framework of the child's fundamental rights. "
Although there are restrictions in some of the rules in Turkey, there are no legal rules regarding the use of social media by children and young people under the age of 18. The steps taken by the Ministry of Family and Social Policy are therefore very important. So, under what circumstances does this latest decision of the Ministry cover? Pınar Hacıbektaşoğlu explains the problem: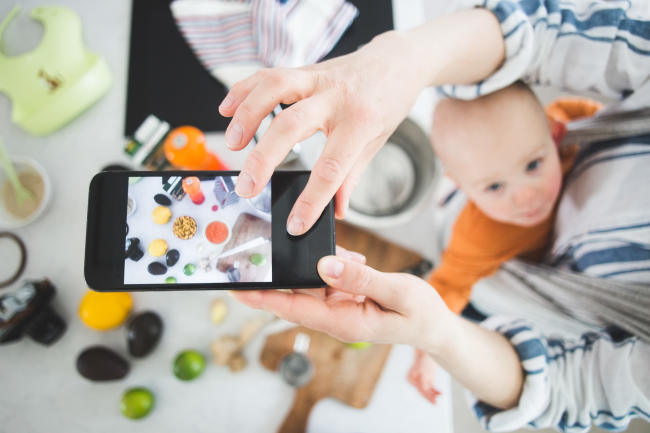 [Fotoğraf: Getty]
"It has become very visible lately that it promotes certain brands on social media platforms by placing products on its own young children. The working group set up by the Ministry of Family and Social Policy is a very appropriate approach. Where children are determined to be abused, the ministry may intervene directly in posts made by parents from their own accounts. "
The steps taken in the world are not enough … Pınar Hacıbektaşoğlu thinks that this crime is fueled by the cosmetics and textile industry:
"More effective legal regulations are needed. Australia has applied for such a rule and a decision has been made that children under the age of 16 cannot open social media accounts. Unfortunately, there are not many other rules. In developed countries, when the cosmetics and textile industry There is no such thing as using this system. Waiting for intervention is very optimistic. "
"Children may sue in future"
Social media shows what children eat, what they wear, how they laugh and how they play every day. These family-friendly videos are available for millions to watch Pınar Hacıbektaşoğlu explained that in the future families will have problems with this issue:
"Children may find those unfortunate scenes funny for that day, but leave it after a year, they may reveal that even after 6 months they are ashamed of their state. This is true for all of us. As these children grow up, they They will question and blame themselves and their parents for the values ​​of the society in which they live গত legally, if we look back many years later, it is very possible that these children will sue their parents for saying that you have attacked me ৷ personal rights. Disclosure of a record owned by you without your consent is against the Personal Data Protection Act, and a parent disclosing it without the consent and consent of the child does not comply with the privacy data protection policy. It will be done in accordance with the best interests of the child. "