How would you summarize the relationship between jewelry and trends? Can a ring or earring be as timeless as a souvenir?
What we call a trend today has become an item that we consume and wear in a very short time. In contrast, I prefer products that are timeless, have a memory or story and most importantly value them. In fact, this is the feeling I want women who wear Dorana's jewelry to feel; I carry a product with a story, not just a piece of metal.
If we ask about your first jewelry …
The first set I remember was the necklace of baby shoes that my dad made with his own hands. I still keep it, it's very valuable to me. The first piece of jewelry I designed when establishing Dorana's brand was Dark Cufflinks, a symbol of eternity.
Can we hear the story of Dorana's brand from you?
I am the daughter of a jewelers family on both sides of my parents. In fact, I would say that I've been in this business since I was little. My father was one of the artisans in the Grand Bazaar. I think this code, which is embedded in my genes, has revealed itself over time and I have taken my place in this sector. As someone who loves to wear jackets and shirts in my everyday combination, I wanted to enrich my style with a variety of accessories. I searched for cufflinks that I could use both in everyday life and on special occasions. Unfortunately, the accessory, which had many options for men, was not designed for women. That's how Dorana's brand came into being. I'm already in this sector, I wanted to add a strong difference to the style by establishing a brand and completing cufflinks with different accessory groups. Nowadays, as Dorana's brand, we combine our cufflinks, earrings, necklaces, bracelets and ring designs with accessory lovers.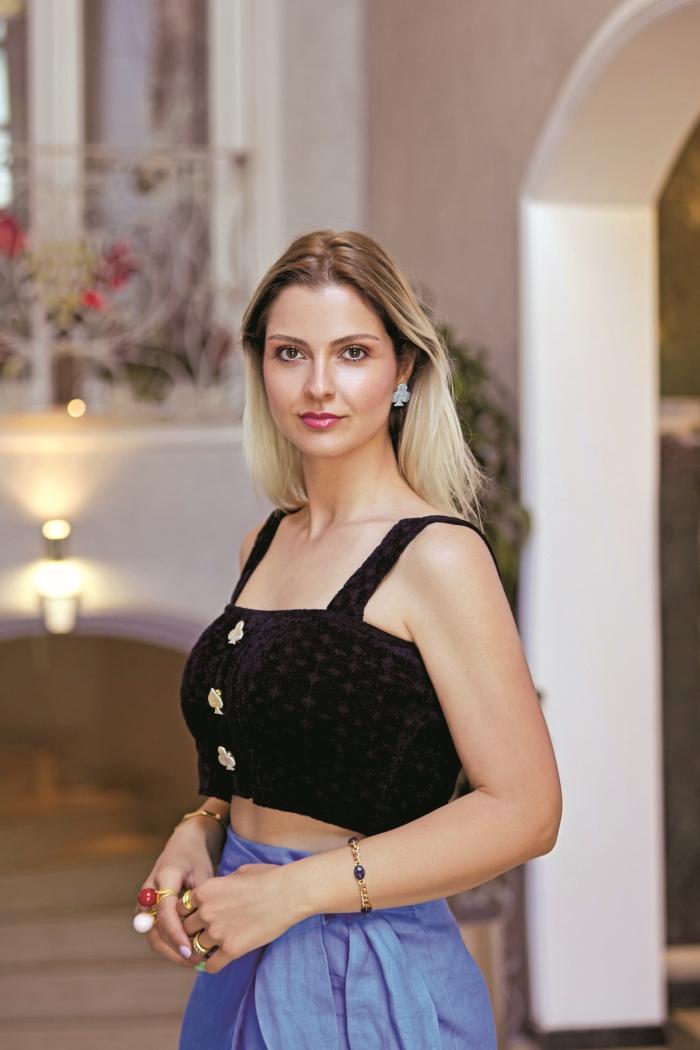 Where does your brand name come from?
Doran is reading my own name on the back and Nar is my nickname given to me by my close friends since childhood. Our emphasis on the letter N, which combines the two, actually means that it reflects the style of Naroda and Naroda, which fall from both right and left.
How is your design process from top to bottom? Do you wait for inspiration to produce, or does inspiration come as soon as you produce?
Women are again my biggest source of inspiration when designing my products. My greatest inspiration is the women who have made history with their position, power, lifestyle and what they do. When I first get the finished product, it should reflect the woman I dreamed of designing and her story. For this reason, my products represent women who were inspired by their designs and names.
How do you capture energetic and colorful and classic and elegant lines in your designs?
Although gold and pearl jewelry are essential to me, I like to use color in both my summer clothing and jewelry. Therefore, although my designs are generally classical and elegant, the products in my summer collection include energetic products including colorful natural stones, colored enamel and coral.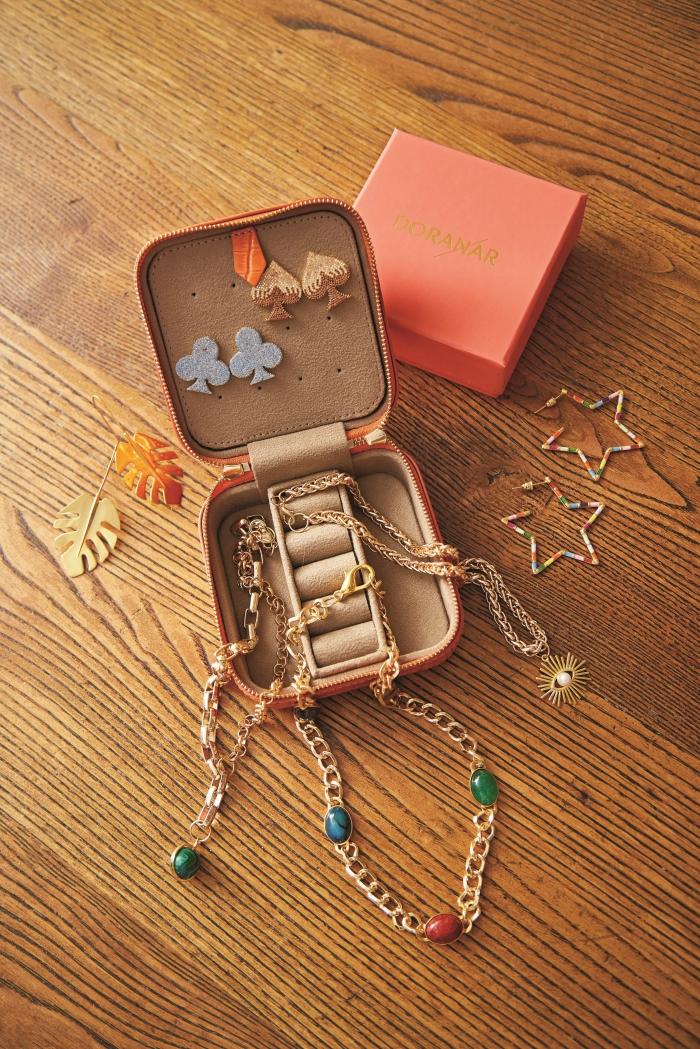 Should jewelry be shaped according to the dress or can they say style alone?
I firmly believe in the complementary power of both. It is very important to choose the right accessories for the combination. Because accessories are like the language of a garment. It directly conveys the message it wants to convey to the other party with its complementary power.
Is there a name that inspires you to use jewelry?
There are some women whom I admire and cherish for their style, their jewelry choice and use, and their position, strength, lifestyle, and the mark they left in history when designing my products. Some of them are Audrey Hepburn, Grace Kelly, Lady Diana and Jacqueline Kennedy Onassis, the first names that come to mind when it comes to beauty and compassion.
Which or your essential jewelry?
In general, I like to use rings and earrings in my daily life. However, the most essential team is my Cufflinks, which is my biggest excitement for traveling this road. It's not just an accessory thing, it's a piece of jewelry that I think has a power that makes a difference to the person wearing it and that's why I'm most excited when wearing it.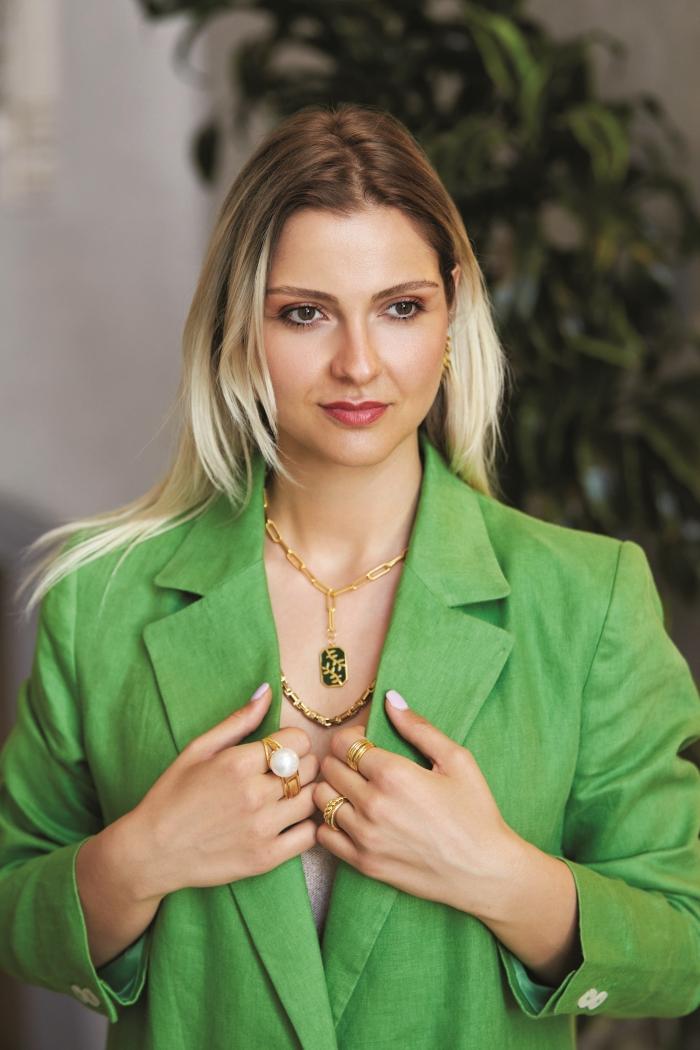 Where do you want to bring Doranar in the future?
Our primary goal is to reach out to the women of Dorana, Turkey and present our products to their tastes. Later, we want to create markets in fashion centers like London, New York, Los Angeles, Milan. Our biggest goal, of course, is to see Dorana's women around the world.
Photo: Ece Ogulturk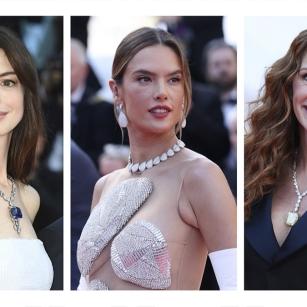 Top 10 Jewelry Looks at Cannes Film Festival
Boucharan Jewels at the 75th Cannes Film Festival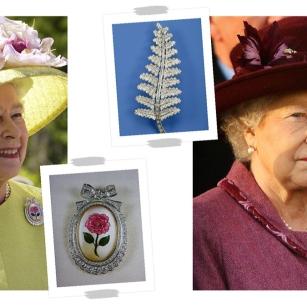 Platinum Jubilee Jewels of Queen Elizabeth II