Fatma special interview
Photo by Sercan Eldeleklioglu
How do you define jewelry? The answer to this question, of course, lies in the power of words. But this time, how do you get to this word from a completely different and unusual structure? For example, if I say "jewelry finds its value in a relationship it places it with the person who wears it". Even if I continue to say, "When you use the gem, the mood you are in, even the light of the seasons, days and geography will change its effect". What would your answer be if I ended with a strong sentence: "When it unites you with the details that make you, a gem begins to work. In other words, it establishes a connection with the world through your body"? Yes, what we are describing is much deeper than the actual existence of jewelry. The owner of these sentences is a designer who combines his sculptures with the light, form and energy of the metal carried by the body; By Aida Bergsen. In all his collections, his deep connection with the underworld and the human body creates fascinating stories.
Ida Bergsen met the sculptor in 1990 at Irfan Korkamzler's workshop. After training in sculpture at Central St. Martins, he decided to combine this passion with jewelry. She has learned jewelry making techniques from Mehmet Kabaş to combine her dreams with the right look. And he turned all these trainings into practice at the traditional jewelry stalls in the Grand Bazaar. In some places, however, there is a magical power to transform their deep-rooted memories into accomplished work. The Grand Bazaar also opened the door to one-time travel for Bergsen. The multicultural level, local values, which have dominated this workshop for many centuries, have opened a mysterious door to interpret jewelry in a completely different depth. Ida Bergsen is a name that will leave its mark on our style sheet with its natural aura. The definition of his style is the best proof of this: "Style is the universe of choice with memory, arising from life experience, reflected from the intellectual and spiritual world. Style is knowing and expressing oneself. Style is a performing subjectivity. Every movement, it is a kind of aura. Expresses itself in every look, word and voice. You can imitate or borrow fashion, but never style. You can only create style. And it's a long and arduous process. "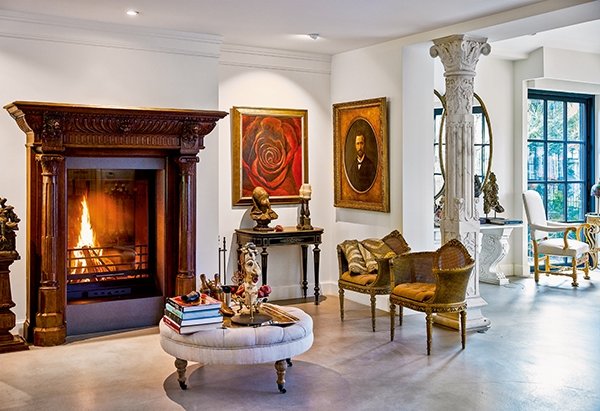 "Imagine and create," says Aida Bergsen, referring to her design motto. "I perceive the world without distinguishing between dream and reality with a sharp line. Thus, I have the experience to translate dreams into reality. I invite those who use my designs to have such an experience. Is, "he explains.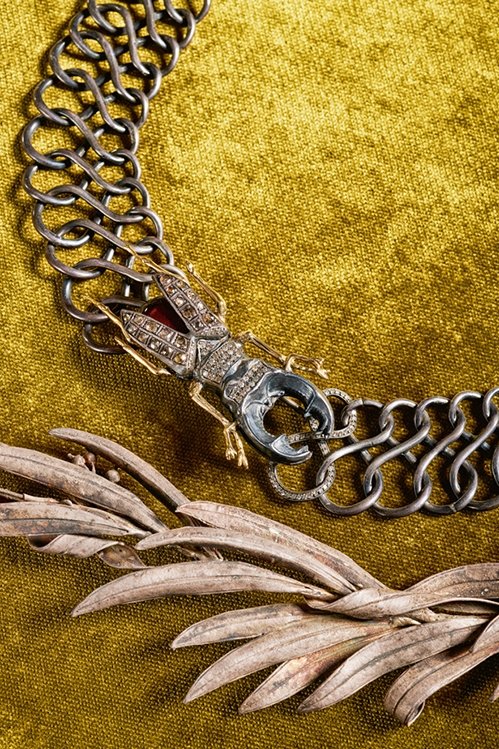 When creating jewelry, Bergsen focuses on the harmony of form and content, like the work of art. "I'm looking for techniques and materials that are consistent with the story I'm telling. These are unique pieces made with traditional techniques that are unique to Aida Bergsen. These are shady, mysterious little sculptures with a story that matches the body. Go with them, you can reflect your identity with a contemporary design method. They meet. "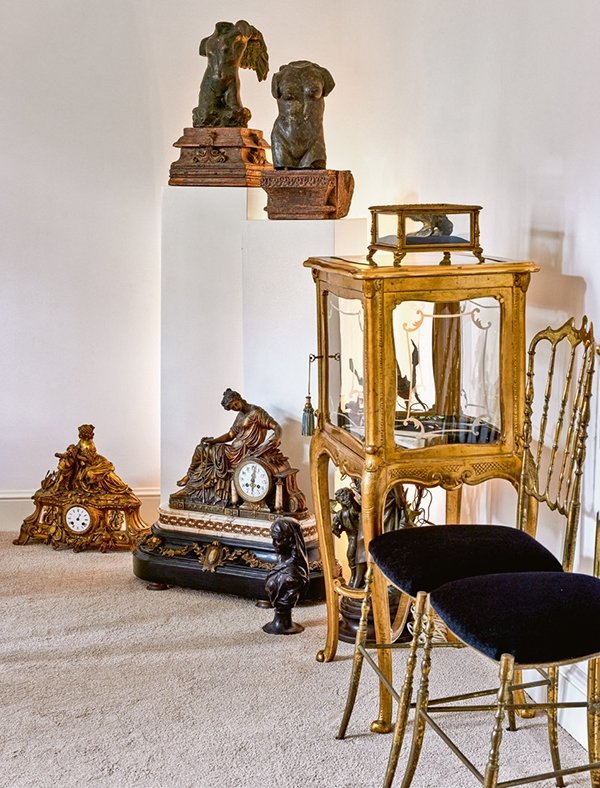 But which Ida Bergsen design we never see? "I don't like arrogant sharp, heavy or aggressive forms that go out of the body and make movement difficult. You won't find metal or stone details where the material value exceeds the intellectual and sensible value in my design." Designers are largely inspired by the intersection of history and nature. He says he was most influenced by the Turkish movement, a crop of French praise for Turkish art and culture, especially in 18th-century Europe. "For a while, this admiration was so deep that, in the words of French Ambassador Herbert, 'Paris has almost become a suburb of Istanbul.' Immortal love, I read it like a story.
In the hybridity of the turkey, which has produced stunning products in various branches of architecture, design and art, I hold a ray of hope for the world of the future instead of the nostalgia of the past. I think it's a unique resource for a design approach that embraces diversity, enriches the new, but never forgets its roots, "said the designer. Another inspiration for the designer is nature. Their design radiates an impressive light around them. What I have kept since my childhood, which was associated with the nature of Cyprus, enabled me to create these colorful collections. " At the moment, we can easily say that the jewelry designed by Ida Bergsen is a functional body sculpture. Your personality is not only expressed by a gem, it goes with them. She defines this perspective by saying, "Maybe it's yourself, your body. And it can be a tool for discovering your state of mind. "He credits the way he has succeeded in creating a line, both traditional and modern, throughout this stream. , Me and me. The things that make it, even the deepest traces of collective memory, have guided me. This is how my interest in history developed. I follow the principles of beauty that never get old, jumping from tradition to innovation. "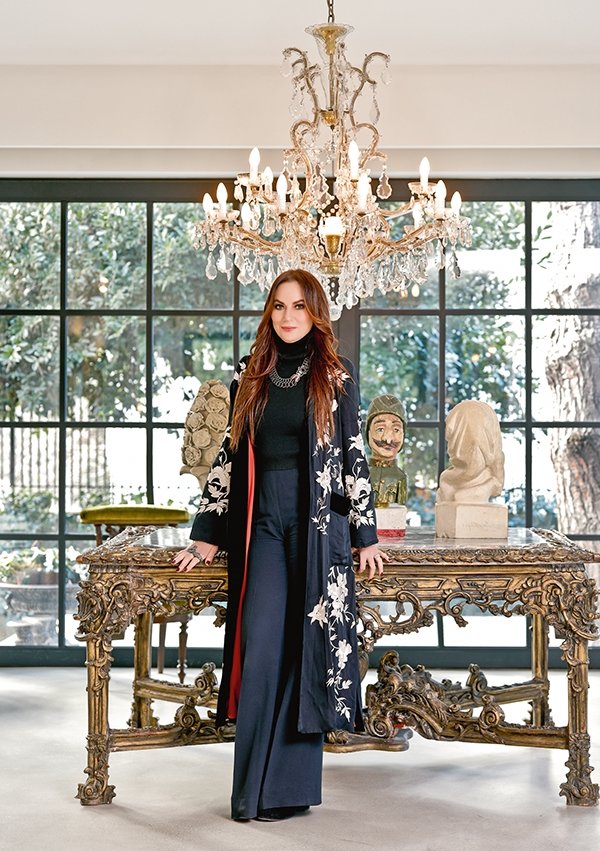 The Ida Bergsen brand has collectors all over the world. At one point when we caught him in Istanbul, we shot him both in the Nissantashi showroom and in his house. Both sites have been decorated with antiques since the early 19th century, most notably the Art Nouveau. "Ever since I was a student, I like to collect old things. The living feeling of old items is very good for me. I don't know why. Because it emphasizes that everything is temporary." All antiques are grouped into one common space design as much as possible. In fact, this simplicity is also felt in the form of earthenware or jewelry designs. There is an aura of silence. Just like Aida Bergsen's Living Space.