In this country, fatherhood is a situation that we learn on our own or adopt your own father as the norm. That's the way it goes.
Is it going? I'm not sure. A lot is changing, albeit slowly, towards paternity. You will understand this change when you become a parent.
I saw fatherhood as the name of a man's relationship with his child. But as the kids get a little older and your communication grows, you look for ways to establish a closer relationship with your child as a friend and coworker. But when you want to establish an egalitarian and democratic relationship with our children, it is difficult to find a guide to learn how to do it.
This kind of research led me to come across the Mother Child Foundation's (AÇEV) Father Support Program (FADEP). At the suggestion of Murat Kantarsiolu, a primary school guide teacher at the primary school where my son Ali Guni attends, I took part in the program which lasted for 12 weeks.
Founded in 1993, AÇEV's primary goal is to support children and their immediate environment and to maximize a child's level of development and well-being. That is why mothers are targeted first. But it seems that just paying attention to mothers and raising their awareness is not enough. In 1996, AÇEV also developed a program for fathers. Since then, more than 60,000 parents have benefited from this program.
The main goal of this program is to make our men understand that the care and development of the child is not only the responsibility of the mother but also the responsibility of the father. Pleasantly, the fathers participating in the program are all men who know their responsibilities in this matter. But my goal, and for many of us, we didn't know how to do things to get more involved with our kids.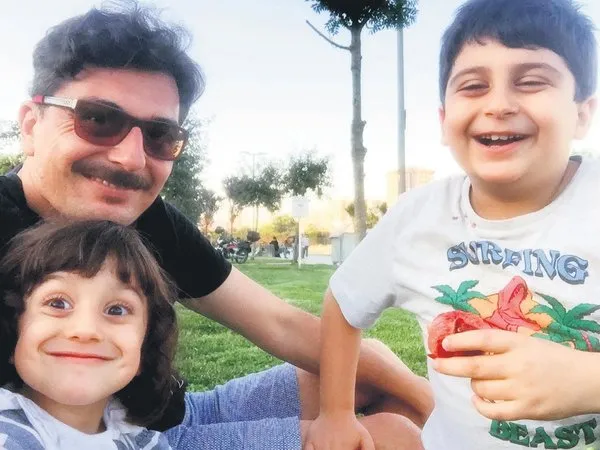 As fathers participating in the program, we come from a variety of professional groups, social positions, standards, and life experiences. Some of us are imams of mosques, some are tattoo artists, some are music teachers, some are engineers, some are designers, some are travel guides. At 12 weeks, we learned how to become more involved fathers and how to establish an equal relationship with our children, thanks to Murat Hawker's determined and dedicated work. In the process, we realized that AÇEV's Father Support Program is the only program in Turkey that provides education on paternity.
We met once a week and trained for three or four hours. When I started the program, my biggest inspiration was how Ali Guni and my daughter Jun supported me at home. Murat Hoca gave homework to use the methods we learned each week against children. I would lie if I said that I was not surprised when I saw that these methods work instantly.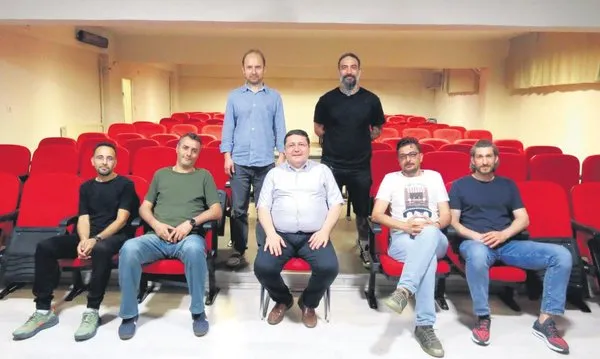 For example, how important is it for us to express our feelings clearly? You know, we men are a bit secretive about expressing our feelings and about the discomfort we feel in the face of events. This privacy often causes us to lose our coolness and our tolerance towards others and our children diminishes over time. Ali Guni and June, for example, one day, while shopping for groceries, demanded chips with extreme persistence. When I told them, "Chips are not a very healthy food. It makes me feel bad that you eat unhealthy foods, get sick and you have to go to the doctor", so they both let go. Because no child wants his father to be sad.
One thing that surprised me was that we didn't have a clear idea of ​​how to answer our kids' sex questions when the day came. We had reservations about what and how to say. It was then that I realized that our minds were full of the social baggage of past generations on this and many other things. But we did not want our children to be crushed under the same burden. However, the procedure for these tasks is so simple that anyone can see it when trying to get rid of luggage.
As parents who regularly come to the program, we were not satisfied with what we learned about fatherhood, which is a norm for us. We were learning new things every week and talking to each other about our experiences. We had to change and transform. I have noticed that as I change, so do the stars and the weather at home. Change is a beautiful thing we live in at this strange time.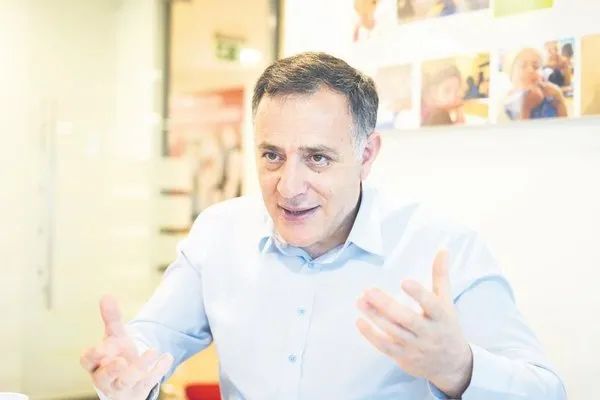 Father and mother Take care of your child And responsible for development
Thanks to AÇEV After this wonderful experience, I knocked on the door of Hassan Deniz, Director of AÇEV's Fatherhood Studies, to thank and speak. We talked for a long time. Hassan Deniz, who has been working on paternity for years, explained the importance of paternity and how paternity has changed in Turkey.
– Fatherhood is entirely in the family and in the development of the child Where does it stand?
Every child is born with a certain ability. This ability can be expressed with the help of the child's immediate environment and the peaceful environment it provides. The responsibility of providing this support and peaceful environment rests on the father as well as the mother. When a single mother assumes this responsibility, it not only creates the problem of equal sharing of workload, but also causes fundamental damage to the child's development. Therefore, the role of the father is a very basic requirement for expressing the child's developmental ability in the best possible way.
– What kind of change is there in the issue of fatherhood?
– In those years when the idea and realization that the care and development of the child was solely on the mother, when the father contributed to this process, it felt as if it was a positive situation for man. But this perception has changed a lot. It is now understood that the mother has as much responsibility as the father for the care and development of the child. We cannot differentiate between mother and father. There is a need to establish a close relationship with the child, to take care of him and to take care of the child's development in a just manner. So spend time with the child. Then you need to establish a democratic relationship with your child.
– How will the father do all this?
– The way to do this is to make eye contact with the baby and listen to understand him. Just listening, avoiding judicial, comparative attitudes. This way the child can easily express himself and share all kinds of things with you. However, democratic relations do not mean boundaries. Rather, it relates to boundaries. But how you define those boundaries is important.
– How should it be kept?
– The consequences of unwanted behavior are obvious when most parents rule with his stinginess. However, if there is no problem, it is right to determine the rules and explain the reasons for those rules.
– How do families communicate with children? Is there a difference?
– There are four perspectives on family per child. Oppressive attitude, compromising attitude, extra protective attitude and democratic attitude. As we have noticed in recent years, compromising and extra protective attitudes have become widespread. What makes us happy is that democratic attitudes have begun to develop, albeit slightly. It is a fact that families are changing in Turkey. Motherhood and fatherhood are also changing. This change occurs with great diversity. It is not possible to define fatherhood in the same, traditional and classical way.
– To make this change reach the desired level, How should climate change?
– Starting with language, the patterns used in advertising, public policy and social image need to change. For example, even in our advertisements for baby products, the target audience is mothers 8 However, since the father also takes responsibility for the child's care, he can be the target audience.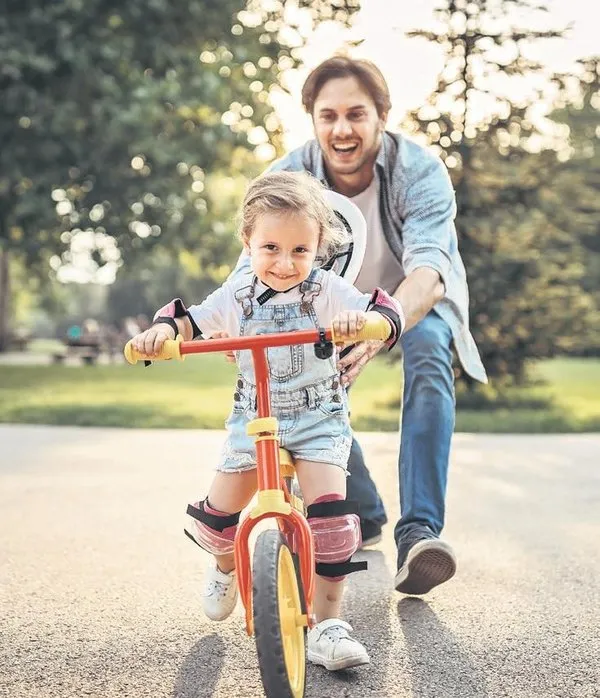 Fathers now change their children
AÇEV's research reveals parents' attitudes towards taking responsibility for the care and development of children in Turkey.


44% of parents learn parenthood on their own. 38 percent have learned to be a father from their father.


Eighty-five percent of children cut their nails.


84% stay with their children when they are sick.


The rate of fathers interested in their children's education is 35 percent.


Parents feel the need to punish their children for their unacceptable behavior. 33 per cent practice ban, 24 per cent verbal and psychological violence and 13 per cent physical violence.


More than 50 percent of parents never clean or cook. Helps with 25 percent laundry and hanging work.


The most important thing for fathers is the emotional development of their children.


The most helpful service for parents is a place where they can consult their children in case of problems.
92%
The proportion of those who have become fathers because they love their children very much.
91%
The proportion of those who say mothers are primarily responsible for the care of their children.
50%
The proportion of fathers taking their children to the toilet.
64%
The proportion of fathers who change their children's diapers.