World-renowned gynecology, obstetrics and perinatology professor. Dr. Zehra Neşe Kavak's new book 'Being a Woman & Beyond' told SABAH.
Being a Woman & Beyond is a complete bedside book for women of all ages, covering all stages of a woman's life, from adolescence to the first gynecological examination, from birth to menopause and women's cancers. To be happy and healthy, women need to be aware of their biological energy, said Professor. "The goal of the book Being a Woman and Beyond is to make women aware of this power," Kavak said.
He has served on the editorial boards of many national and international scientific journals, has published articles in dozens of scientific books, translated an English medical book into Spanish, and authored chapters in about 20 medical books published abroad, mainly in England. And America, in the case of perinatology. Gynecology, obstetrics and perinatology professor. Dr. Zehra narrates in her book her experiences with intoxicated Kavak maternity and high-risk pregnancies.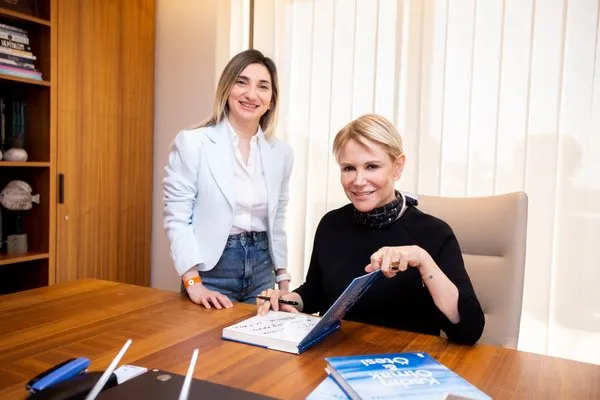 Professor Dr. Zehra Neshe Kawak answered the question of Didem Semen, the health editor of Sabah newspaper.
– Where did the idea of ​​this kind of bed book for women come from?
I have been a gynecologist for 30 years. In the process, I worked as a rector, chief physician, department head, hospital manager, but I did not quit my job. Surgery and childbirth continue. Obstetrics is not a branch of science that you can leave and stay away from. I had books before, but they were medical books. I was the author of the medical book chapter. I had no books for society. This book came to the minds of my assistants during the Kovid period. "Sir, why don't you write a book for society?" They said. Writing has always been on one side of my mind. But I couldn't decide what it would be. First, we wanted it to be a book for the public. We have been working on it for 1 year. I had serum on my arm. We are in the hospital at 8 am on Sunday. I mean, my assistant wrote intoxicated. My nurse also took pictures of us.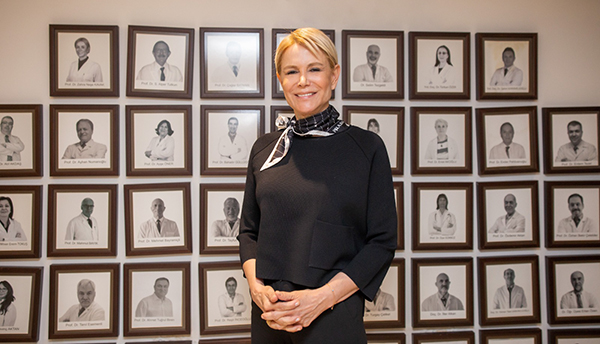 Men can also read the book
– Can men read books too? Will it be beneficial for them too?
It is primarily a book for women, but men can also read it. They understand their partner better. That would be great. . It was written in such a way that everyone in the house could easily read and learn about the health of their mothers, wives and daughters. But I think this book will be for women. I believe that happy and healthy women will build a happy future. The book consists of 17 chapters in total. In the book; From adolescence to the first gynecological examination, from pregnancy preparation to childbirth, from infertility to menopause, many questions related to women's health were covered. All the topics in the book, in which the patients' questions were answered, were given in the form of questions and answers to make them more understandable.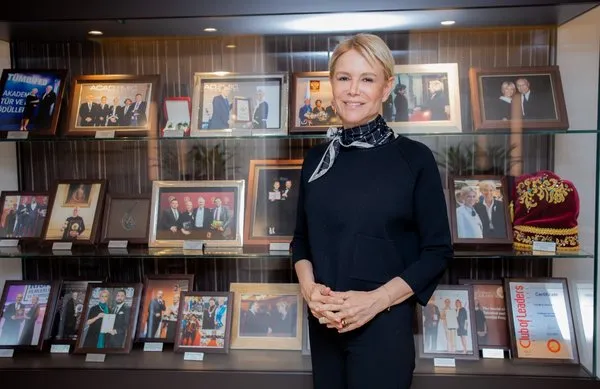 A child does not grow up while building a career
– As a woman, a gynecologist and a mother, what would you recommend to women? What is your most important suggestion?
If women take good care of themselves, if they are healthy; Healthy future, healthy generation will come. The baby thing is not something to be rushed. I always tell my patients this; The ideal age to be a mother is the age when you feel most ready. Give birth to a baby only when you feel most ready mentally, psychologically, professionally, socially, physically. "I will make the child human while building the career." There is no such thing! I did, but it's my fault too. I'm wrong. It's hard to be a woman. Plan your life according to your priorities. Try to plan everything. Planned Pregnancy, Pregnancy Tests, Taking Care of Your Body, Vitamin B12, V, Thyroid Levels ুন Let's Get Into the Healthy Pregnancy So Our Baby Can Stay Healthy.
Photo: Safet Azak / Sabah